2022 College Football Conference Title Scenarios & Bowl Eligibility Tracker
Credit:
Keith Birmingham/MediaNews Group/Pasadena Star-News via Getty Images. Pictured: The UCLA Bruins.
Below, you will find the conference title scenarios for each conference heading into Week 12. I also listed the teams still fighting for bowl eligibility in each respective league.
---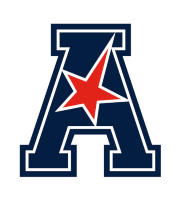 American Athletic Conference
UCF just needs to win one of its final two remaining games (vs. Navy, at USF) to clinch a spot in the conference championship game. The Knights will most likely play the winner of next week's Tulane at Cincinnati game.
SMU (at Tulane, Memphis) and Houston (at ECU, Tulsa) technically still have life if they win out and Tulane beats Cincinnati, which would create either a three- or four-way tiebreaker that would come down to the highest-ranked team.
In all likelihood, that wouldn't be SMU or Houston, so they probably need Temple to upset Cincinnati for a real shot.
We will have much more clarity after this weekend, so check back next week for a less messy update.
Teams still fighting for bowl eligibility:
Memphis (5-5): North Alabama, SMU
---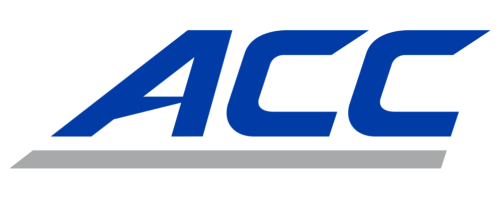 Atlantic Coast Conference
The conference title game matchup is already set between Clemson and North Carolina.
Teams still fighting for bowl eligibility:
Miami (5-5): at Clemson, Pitt
Georgia Tech (4-6): at UNC, at Georgia
---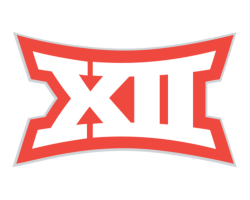 Big 12 Conference
TCU has already clinched a spot in the Big 12 Championship game. The Horned Frogs will face Kansas State if the Wildcats win both of their remaining games (at West Virginia, Kansas). That's the most likely matchup.
However, if Kansas State drops one of those two games, it could open the door for Texas, Baylor or Oklahoma State, as each somehow still remains mathematically alive. Here are the scenarios for each
Texas: Win out (at Kansas, Baylor) + both Kansas State and Oklahoma State lose at least one more game each
Oklahoma State: Win out (at Oklahoma, West Virginia) + Kansas State loses out
Baylor: Win out (TCU, at Texas) + Kansas State loses out + Oklahoma State loses at least one game
Teams still fighting for bowl eligibility:
Texas Tech (5-5): at Iowa State, Oklahoma
Oklahoma (5-5): Oklahoma State, at Texas Tech
West Virginia (4-6): Kansas State, at Oklahoma State
Iowa State (4-6): Texas Tech, at TCU
---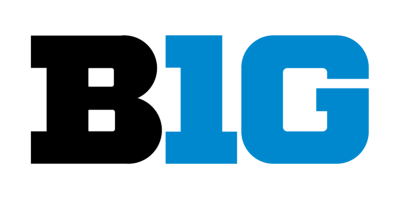 Big Ten Conference
The winner of Ohio State-Michigan will represent the East in the Big Ten title game. That is straightforward. The West division is not with 256 potential outcomes left.
Five teams still have life in the West in Purdue, Iowa, Illinois, Minnesota and Wisconsin. Purdue has the best shot, needing to win out (vs. Northwestern, at Indiana) with Iowa (at Minnesota, Nebraska) suffering at least one loss.
Meanwhile, Iowa just needs to win out and hope Illinois loses either at Michigan or at Northwestern.
Illinois owns plenty of head-to-head tiebreakers, but it will likely need to win out for any to come into play. That would include a win as 17-point underdogs this weekend against Michigan.
Minnesota (Iowa, at Wisconsin) needs to pretty much win out and hope Purdue and Illinois both drop at least one game.
Lastly, Wisconsin has a mathematical chance but it needs to win out and hope both Iowa and Illinois lose out in addition to Purdue not winning out.
There are a few other outlandish scenarios for each team but those sum up the likeliest paths for each. It's truly the wild, wild West.
Teams still fighting for bowl eligibility:
Michigan State (5-5): Indiana, at Penn State
Wisconsin (5-5): at Nebraska, Minnesota
Rutgers (4-6): Penn State, at Maryland
---

Conference USA
Because FAU beat FIU, UTSA did not clinch a spot in the conference championship with a resounding victory over Louisiana Tech on Saturday.
The Roadrunners still need one more win (at Rice, UTEP) to punch their ticket and ensure they will host that game.
North Texas and Western Kentucky sit in a tie for second place, but the Mean Green own the head-to-head tiebreaker over the Hilltoppers, who play at Auburn this week in a game that means nothing for their bowl or conference title chances.
North Texas (bye this week) simply needs a home victory over Rice to punch its ticket. If Rice pulls off that upset, WKU would go with a win at Florida Atlantic.
Believe it or not, the Owls actually still have a shot if they can win out (at MTSU, WKU) and North Texas loses to Rice.
The most likely matchup is UTSA hosts North Texas.
Teams still fighting for bowl eligibility:
Marshall (6-4)

**

: at Georgia Southern, Georgia State
Middle Tennessee (5-5): Florida Atlantic, at FIU
Florida Atlantic (5-5): at Middle Tennessee, Western Kentucky
Rice (5-5): UTSA, at North Texas
UAB (5-5): at LSU, at Louisiana Tech
FIU (4-6): at UTEP, Middle Tennessee
UTEP (4-6): FIU, at UTSA
**Marshall has won six games, but two of those victories came against FCS opponents. FBS programs may only count one FCS win towards bowl eligibility.
---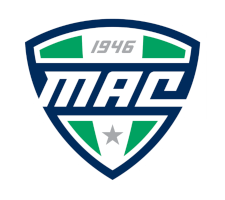 Mid-American Conference
Toledo has already clinched the West Division and will play the winner of the East Division in Detroit for the MAC Championship.
In the East, Ohio holds a one-game lead over Buffalo and Bowling Green. Since the Bobcats already have a head-to-head victory over Buffalo, it can clinch the division by simply beating Bowling Green next week or with a win at Ball State combined with a Bowling Green loss at Toledo this week.
Due to tiebreakers, Buffalo needs to win out and hope Ohio loses out, while Bowling Green needs to win out and hope Buffalo loses out.
Believe it or not, Kent State still has a very slim shot despite sitting two games out of first place. If it wins out, it would win a potential four-way tiebreaker due to a 3-0 head-to-head record if Ohio loses out and Bowling Green loses at Toledo.
Teams still fighting for bowl eligibility:
Buffalo (5-5): Akron, Kent State
Bowling Green (5-5): at Toledo, at Ohio
Ball State (5-5): Ohio, at Miami (OH)
Kent State (4-6): EMU, at Buffalo
Miami Ohio (4-6): at NIU, Ball State
Central Michigan (4-6): WMU, at EMU
---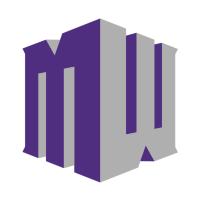 Mountain West Conference
After chaos early in the season, there's a very high probability we get Boise State vs. Fresno State, which wouldn't shock anybody.
Both Boise and Wyoming control their own destiny in the Mountain Division. Boise can clinch a spot in the conference title with a win over Wyoming this Saturday.
If the Broncos lose, they could still clinch the division with a win over Utah State if the Cowboys lose at Fresno in their finale.
In the West Division, Fresno holds a one-game lead over both San Diego State and San Jose State with head-to-head victories over each, essentially giving them a two-game lead.
The Bulldogs can clinch the division by simply winning one of their final two games against Nevada or Wyoming.
SJSU and SDSU are mathematically alive but on life support.
Teams still fighting for bowl eligibility:
UNLV (4-6): at Hawaii, Nevada
Utah State (5-5): SJSU, at Boise State
---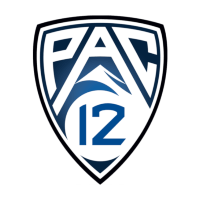 Pac-12 Conference
The Pac-12 standings got thrown for a loop after both Oregon and UCLA suffered upsets at home against Washington and Arizona, respectively.  As a result, Utah, Oregon and USC are each tied atop the conference standings with one loss.
That means USC simply needs to beat UCLA to punch its ticket to the Pac-12 Championship since it finishes the season with a nonconference game against Notre Dame and either Oregon or Utah will suffer a loss in their Saturday affair.
However, if UCLA pulls off the upset, the winner of Oregon-Utah would sit all alone in first place, while four teams would be tied for second, assuming Washington beats Colorado at home.
Regardless of the winner in Oregon-Utah, those two teams would face each other if it came down to this tiebreaker at the end of the regular season.
There's also the chance of a five-way tie for first. Don't quote me on this, but I believe that would result in Utah vs. Oregon once again in the conference championship.
It is remarkably easy to get a five-team tie (at 7-2) in the #Pac12

— UCLA: beat USC & Cal
— UW: beat Colo & WSU
— Ore: beat Utah, lose to OSU
— Utah: lose to Ore, beat CU

— Jon Wilner (@wilnerhotline) November 13, 2022
In summary, USC is in with a win. If it loses to UCLA, it can still get in if UCLA beats Oregon, Oregon State then beats Oregon and either Washington wins out or Cal beats UCLA.
Utah either needs to win out or beat Colorado if it loses to Oregon and hope UCLA beats USC in addition to one of the following:
Washington wins out
Oregon State beats Oregon
Cal beats UCLA
Similar to Utah, Oregon is in if it wins out. If the Ducks lose to Utah, they can still get in as long as they beat Oregon State and UCLA beats USC. If they beat Utah but lose to Oregon State, they would just need one of the following to happen:
UCLA beats USC or Cal
Arizona State beats Oregon State
Washington doesn't win out
In order for UCLA to get to the championship, it needs to win out and hope Oregon either wins or loses out in addition to a Washington State victory over Washington.
This is Washington's most realistic path to the title game that does not involve Utah losing to Colorado:
Win out (Colorado, at Washington State)
Oregon beats Utah
Oregon State wins out (at Arizona State, Oregon)
Got all of that? Probably not — I understand. Check back next week for much a clearer update.
Teams still fighting for bowl eligibility:
Arizona (4-6): Washington State, Arizona State
---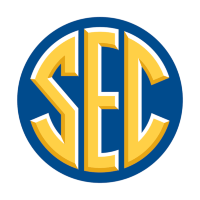 Southeastern Conference
The conference championship matchup is already set between Georgia and LSU.
Teams still fighting for bowl eligibility:
Arkansas (5-5): Ole Miss, at Missouri
Auburn (4-6): WKU, at Alabama
Missouri (4-6): NMSU, Arkansas
Vanderbilt (4-6): Florida, Tennessee
---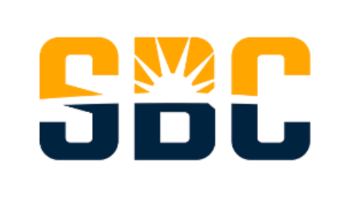 Sun Belt Conference
Coastal Carolina has already clinched the Sun Belt East to punch its ticket to the conference championship game. Two teams are currently tied at 5-1 in league play atop the West in South Alabama and Troy.
However, the Trojans own the head-to-head tiebreaker, which means they simply need to win out (ULM, at Arkansas State) to clinch the division.
The Jaguars would need to win out (at Southern Miss, ODU) and hope for a Troy loss to win the West.
Teams still fighting for bowl eligibility:
Appalachian State (5-5): ODU, at Georgia Southern
Louisiana (5-5): at Florida State, at Texas State
Georgia Southern (5-5): Marshall, Appalachian State
Southern Miss (5-5): South Alabama, at UL Monroe
Georgia State (4-6): at JMU, at Marshall
UL Monroe (4-6): at Troy, Southern Miss
How would you rate this article?
This site contains commercial content. We may be compensated for the links provided on this page. The content on this page is for informational purposes only. Action Network makes no representation or warranty as to the accuracy of the information given or the outcome of any game or event.