CW9: Week 6 college football betting guide
The CW9 will take a weekly look at nine of the college football games that I'm interested in from an investment standpoint. I will focus on a number of factors, such as unit specific mismatches, scheduling opportunities and discovering value in the the market perception of teams. You can follow all of my plays for free on the SportsAction App through the App Store or Google Play.
---
San Diego State at UNLV +10
Date: Saturday, October 7th 10:45 pm ET
Notes: Last December, I flew in to Las Vegas for one of my frequent trips to get some additional action down on bowl season and the NFL. I had the chance to sit with a couple of UNLV strength and conditioning coaches on the inbound flight. These gentlemen spent a few hours telling me that Armani Rogers was a highly-talented unknown dual threat quarterback and would shock everyone in 2017. After following up with scout videos and spring practice, I was officially sold. Upon release of the Mountain West schedule, I noticed that UNLV avoids Colorado State, Boise State, and Wyoming from the Mountain Division; I knew I would be first in line at Cantor Gaming to have a shot at 30-1 on UNLV to win the Conference. Only a visit from San Diego State was the logical hurdle to the Mountain West Conference Championship game, where I could potentially hedge a 30-1. Armani Rogers is turning out to be as good as those coaches promised, recently going for two rushing touchdowns and two passing touchdowns against San Jose State. His raw QB rating has increased with each game, and UNLV currently ranks ninth in the country in yards per play.
San Diego State enters the game off a miserable performance against Northern Illinois. They won the game by six points, despite losing the total yardage battle, thanks to a plus-four turnover margin. The Aztecs are known for a stout defense, but they actually rank 41st in opponent rush yards per attempt this year. The Aztec yards per play differential in 2017 is plus-0.4, not nearly as impressive as UNLV's YPP differential of +1.23. While my power ratings make this game SDSU -6.5, I am not alone in thinking this number is too high. ESPN FPI makes the game SDSU -9 and S&P+ has it at SDSU -6. Take the Rebels, and save any UNLV conference hedge money for early December.
The Pick: UNLV +10
---
Miami at Florida State +3
Date: Saturday, October 7th 3:30 pm ET
Notes: Talk about an all-time buy low, sell high candidate in the college football world. Miami comes into this contest undefeated on the season, after covering the spread with ease in two consecutive games against Duke and Toledo. Quietly, both Duke and Toledo did have success moving the ball on the Hurricanes defense. Florida State, conversely, comes into this contest as a buy low candidate after needing every second to defeat Wake Forest, which followed a home loss to NC State. After a three-week layoff thanks to weather, the Seminoles appeared flat against a talented Wolfpack team. The current spread of FSU +3 doesn't make sense to any respectable capper and their power ratings. I personally make this game Florida State -1.5, while ESPN FPI and S&P+ have the Seminoles as a favorite on a neutral field. As a result of their difficult schedule, FSU's third down numbers are unfavorably skewed (ex. FSU opened vs Bama, Miami opened vs Bethune-Cookman), but I think the Seminoles can give Miami fits on third down. Despite their tough schedule, the Noles still rank in the top 20 in opponent third down conversion percentage, while the surprisingly dynamic Miami offense only ranks 66th in converting third downs. As long as the FSU offensive line can protect QB James Blackman, who is starting to get more comfortable behind center, and create lanes for Jacques Patrick to run, Florida State should secure an outright victory on Saturday.
The Pick: Florida State +3
---
Georgia at Vanderbilt +17.5
Date: Saturday, October 7th 12:00 pm ET
Notes: Georgia, riding a high after consecutive blowout SEC victories over Mississippi State and Tennessee by a combined score of 72-3, enters this contest with two key defensive injuries. The offensively challenged Vanderbilt Commodores host this 11 a.m. local kick in which you could see both teams come out pretty flat, giving value to the underdog. Georgia's defense, ranked third in the country, should have no issue keeping the vanilla Vanderbilt offense in check. Vandy, who boasts a top-30 defense in terms of opponent yards per attempt, has been surprisingly good defending through the air, ranking 13th in opponent pass yards per attempt. The current under 40.5 certainly deserves attention, but the points with Vanderbilt are even more valuable with a total this low. I have this game power rated Vanderbilt +9, while S&P+ makes this a 14-point game. Expect a heavy dose of ground action in a flat spot for the Georgia Bulldogs; Vanderbilt should hang around.
The Pick: Vanderbilt +17.5
---
Michigan St at Michigan -10
Date: Saturday, October 7th 7:30 pm ET
Notes: Sparty looked decent in a win last week, but I think that said more about the flat spot for Iowa coming off a heartbreaking loss at home to Penn State. Although Michigan State won the yardage battle 300-231 against the Hawkeyes, the seven-point victory was aided by plus-two net turnovers in the game. Michigan comes into Week 6 off a bye, a week after handling Purdue 28-10. The wasted red zone opportunities from the Air Force game continued into the Boilermakers game until John O'Korn entered the game in relief of Wilton Speight. I don't see a drop off in the change of quarterback for Michigan this week. On the other side of the ball, Michigan features a defense that ranks No. 1 in the country in total yards, and No. 2 (behind UTSA) in opponent yards per play. This game is short for many power rating systems with my rating at Michigan -13 and -S&P+ at -16.
The Pick: Michigan -10
---
Washington St at Oregon +2
Date: Saturday, October 7th 8:00 pm ET
Notes: The injury situation at Oregon, primarily at quarterback, is the only explanation you need for the wild line fluctuations between Oregon -2 and Wazzu -3. Ducks QB Justin Herbert is sidelined four to six weeks with a broken collarbone. Backup Taylor Alie was ineffective against Cal and is dealing with his own injury from Week 5. As a result, Head Coach Willie Taggart has used true freshman Braxton Burmeister and wide receiver Demetri Burch under center during practice this week. No matter who plays quarterback for the Ducks, this is still a favorable matchup for Oregon, and the first road game for Washington State. While they have owned this series (they've covered every year since 2009), Wazzu may be a little overvalued in a horrendous letdown spot after their USC win. Oregon's defense, light years better than last season, ranks in the top 25 in both defensive pass yards per attempt and completion percentage. Washington State has no running game, and I fully expect the Ducks to give Luke Falk a rough day. Oregon ranks fourth in the nation in sacks, which spells disaster for a Wazzu offensive line that ranks 126th in sacks given up. Hangover city for the Cougars in Autzen is the forecast for Saturday.
The Pick: Oregon +2
---
Minnesota +4 at Purdue
Date: Saturday, October 7th 3:30 pm ET
Notes: Riding PJ Fleck and Minnesota has become a weekly event for the CW9. With a hiccup in Week 5, we go back to the well again with the Gophers in this contest at Purdue. When this number was released offshore with Purdue as the favorite, I wanted to wait to see how high the number would rise. My power ratings actually make Minnesota a 5.5 point favorite in this game! Other power ratings have Minny as a smaller favorite, -2.5 (S&P+) and -1.5 (FPI). Minnesota is quietly putting together a fantastic season in the trenches; they have moved the ball on the ground at will and lead the nation in prevention of tackles for loss. I have previously mentioned in this column that Purdue cannot sack any quarterback, as their defensive front seven simply does not create pressure, which should be the case again this week. There will be an emotional crowd in attendance as Purdue honors the late coach Joe Tiller, but I expect Minnesota to have all day to throw the ball off playaction set up by their effective running game. Take the points with the Gophers and consider them for any degenerate moneyline parlays.
The Pick: Minnesota +4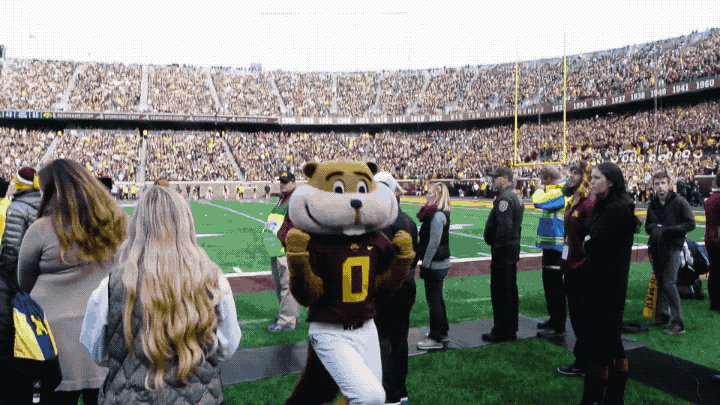 ---
Stanford -4.5 at Utah
Date: Saturday, October 7th 10:15 pm ET
Notes: The Sunday Morning Coffee for Week 6 specified my line of Stanford -2.5, but that did not take into account the QB injury for Utah to Tyler Huntley. He returned to the Utes' sideline against Arizona with his arm in a sling before the bye week, but Utah did not disclose his injury. Senior captain Troy Williams gets the start, but does not fit the mold of Utah's new offensive scheme. There should be fewer QB run calls, which benefits a Stanford defense with big holes in its rush defense. The real battle comes on the other side of the ball, as Stanford ranks fifth in the nation in yards per play, led by the rushing attack of Bryce Love.
Utah's Defense ranks eighth defensively in rushing yards per attempt. That number may be a bit deceiving, since Utah has faced North Dakota, BYU, San Jose State and Arizona. None of Utah's four wins have come against teams that can run the ball similar to Stanford. Even with that schedule, Utah ranks outside of the top 100 in third down conversion percentage. That number may not improve with an immobile quarterback in an offensive scheme that calls for a mobile quarterback. Love is all you need, hug the trees this weekend.
The Pick: Stanford -4.5
---
Maryland at Ohio State -31
Date: Saturday, October 7th 4:00 pm ET
Notes: Watching Maryland in 2017 has been anything but predictable. The Terps beat Texas as 18-point dogs, got run out of their own building against UCF, and then beat Minnesota with a third string quarterback. This week, Maryland visits an Ohio State team that is finally learning Kevin Wilson's playbook. The Buckeyes, who have started to click on all cylinders offensively the past two games, should thrash an atrocious Maryland pass defense. Star running back Mike Weber returns healthy for Ohio State, forming one of the best backfields in the nation with J.K. Dobbins.
Many Terps backers will point to the production of third string QB Max Bortenschlager against Minnesota, but Minnesota simply failed to generate any quarterback pressure or tackles for loss. Here is an example of the lack of push from the Gophers even with a blitz package:
The Ohio State front seven is a different animal that the Terrapins have never seen. Also, have a look at the special teams in this game, as 18-plus mph crosswinds are expected in at the Horseshoe. Ohio State has not missed a field goal this year, and ranks third in the nation in kickoff return yards per attempt. Conversely, Maryland ranks dead last in FBS for opponent punt return yards, and sits outside the top 100 in field goal percentage. Look for a few big special teams plays to contribute to a Buckeyes cover.
The Pick: Ohio State -31
---
Bills at Bengals -3
Date: Sunday, October 8th 1:00 pm ET
Notes: Only eight college spots I truly like this week, so I thought I would throw in an NFL spot I love with the Bengals -3. This is a prime buy low, sell high opportunity to fade the Buffalo Bills after victories against the Broncos and Falcons. Most people remember the Bengals' struggles early in the season, but most of that was due to the injuries on both sides of the trenches, and a since axed offensive coordinator. This Bengals team is healthy, as they showed in their blowout win over Browns, and overtime loss to the Packers in Lambeau. The math also backs up this play, as the Bengals have a positive yards per play differential at +0.4, while the Bills support a negative yards per play (-0.1). In some of the advanced metrics, the Bengals hold major advantages in the trenches. The Bengals' defensive line ranks 9th in adjusted sack rate, while the Bills rank 30th in protecting Tyrod Taylor. The power success rate measures runs on third and fourth down of 2 yards or less. The Bengals' defense power success ranks third in the NFL in contrast to the Bills' offensive power success ranking 23rd. Finally, Cincinnati is fifth on defense in limiting explosive plays on the ground. The Buffalo offense has surprisingly put up pedestrian explosive plays on the ground compared to 2016, ranking only 21st in the league. From an injury standpoint, WR Jordan Matthews is listed as out for the Bills. Defensive starters Shaq Lawson and EJ Gaines are also listed as questionable. Lay the chalk with the Bengals on Sunday.
The Pick: Bengals -3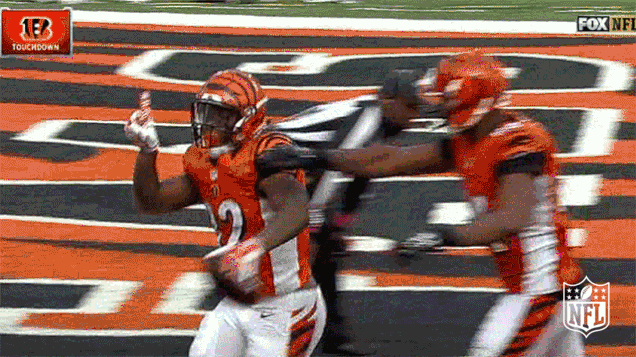 Be part of the Action
Download the Sports Action app at the App Store or Google Play