Thursday College Football DFS Strategy, Picks for Arkansas State vs. Coastal Carolina & Tulane vs. Houston (October 7)
Credit:
Leslie Plaza Johnson/Icon Sportswire via Getty Images. Pictured: Chandler Smith (8) and the Houston Cougars football team.
Thursday's college football slate features Arkansas State vs. Coastal Carolina and Tulane vs. Houston.
Our friends at theCFFsite have come through with college football DFS strategies and picks for both Thursday games.
Check out the full DFS breakdown for Arkansas State vs. Coastal Carolina and Tulane vs. Houston below.
Thursday CFB DFS Breakdown
Our friends at theCFFsite have provided their CFB DFS breakdown for Thursday night's college football double-header featuring Houston vs. Tulane and Coastal Carolina vs. Arkansas State. Both games kick off at 7:30 p.m. ET.
College fantasy football die-hards, CFB DFS players and college football player props degenerates should all glean expert insight and analysis from this DFS Showdown Slate breakdown to help you make some money on Thursday evening.
Become a member of theCFFsite and gain access to all exclusive DFS and college fantasy football content, which includes all write-ups and Weekly Player Rankings/Projections.
---
Houston vs. Tulane Odds
Houston Odds
Spread
Total
Moneyline

-6.5

-110

60

-110o / -110u

-235
Tulane Odds
Spread
Total
Moneyline

+6.5

-110

60

-110o / -110u

+190
Another clean (ish) performance from Clayton Tune ($6,600 / $10,200) last week against Tulsa. The Cougars quarterback completed 71% of his passes for 241 yards and two scores — though he did toss one interception.
Again, and maybe this is due to the hamstring injury he suffered two weeks ago, but Tune isn't using his legs much this year. He now averages just 5.8 attempts per game and has only logged seven carries in the last three weeks.
Tune's ineffectiveness with his legs really diminishes his value, but he draws a very favorable matchup on Thursday night. The Tulane defense allows the second-most fantasy points per game (38.7) to opposing QB1s among all FBS defenses.
Admittedly, that per-game average is likely skewed by Matt Corral's 65-point outburst. Nonetheless, each of Spencer Rattler, Dylan Hopkins and Holton Ahlers topped 25 fantasy points against the Green Wave defense. Unsurprisingly, Tulane ranks 121st in Defensive Pass Play Success Rate.
Deciphering the Cougars RB Room
Monitor the pregame status of Ta'Zhawn Henry ($3,800 / $5,800), who I believe left the contest last week with an injury, though I haven't seen anything firm on that.
Even if Henry is available, Alton McCaskill ($7,500 / $9,300) is now the guy in the Cougars backfield after rushing for three scores last week. McCaskill has earned at least 20 total touches in each of the last three games.
Mulbah Car ($3,200 / $5,000) has become the third option in the Houston backfield, seeing just garbage-time work vs. Tulsa.
The Green Wave are only marginally better at defending the run this season, giving up over 200 yards on the ground and 14 rushing scores. Opposing RB1s average 19.5 fantasy points per game vs. Tulane.
Houston's Receiving Pecking Order
We know about Nathaniel Dell ($7,100 / $9,000) — Houston's clear-cut WR1, who averages around nine targets per contest and 29% of the target share.
KeSean Carter ($3,300 / $5,600) and Jeremy Singleton ($3,900 / $6,200) saw the second- and third-most snaps, respectively, last week. However, their production has not been noteworthy for much of the season.
Singleton did have a 47-yard touchdown vs. Tulsa, but that was also his lone target for the entire day. Meanwhile, WR4 Jaylen Erwin ($3,000 / $4,900) saw a season-high 33 snaps with four targets — and we also saw extended action from Jake Herslow ($3,100 / $5,200) and Seth Green ($3,400 / $5,200), though the score may have had something to do with that.
Tight end Christian Trahan ($3,600 / $5,700) remains the team's second-best pass-catching option, averaging around four targets and 35 receiving yards per game. As has been the case with every position, Tulane can't cover tight ends either this season, conceding 12.8 fantasy points per game to opposing TE1s.
Weather Forecast: Houston vs. Tulane
Temperature
Precipitation
Wind Speed
78°
8%
2 mph
Forecasted weather conditions reported as of Wednesday night.
I do not love the matchup for Michael Pratt ($7,800 / $10,800) facing one of the best defensive lines at wreaking havoc — not only in the AAC, but probably in the country.
Houston allows 15.9 FPPG to opposing QB1s. However, the Cougars' opponents have included Navy and Rice — two teams that do not throw the ball much at all.
That questionable competition notwithstanding, Houston nonetheless ranks fifth in FBS in pass defense and fifth in Defensive Pass Play Success Rate.
Pratt has seen the uptick in volume that we expected under offensive coordinator Chip Long. He has averaged 32 attempts per game in 2021 versus 25 attempts per game last season. But his efficiency hasn't taken that second-year jump: He completes just 59% of his throws.
Pratt has scored 20 or more fantasy points in four of five games this year. That speaks to his solid floor, even despite his relative inefficiency as a passer. Moreover, Tulane has trailed opponents for much of the season while remaining competitive, which provides a favorable game script for Pratt.
Green Wave RB Rotation Runs 3-Deep
Tulane appears to have whittled the backfield rotation down to three players with Cameron Carroll ($5,300 / $8,200), Tyjae Spears ($3,200 / $4,900) and Ygenio Booker ($4,200 / $6,000) seeing the majority of the work.
Former Utah-transfer Devin Brumfield ($3,300 / $4,400) announced he is transferring again. Carroll leads the team with around 10 touches per game but is not featured much in the passing game.
Booker's playing time has increased significantly over the last two weeks. He has earned 15 carries during that span and appears to be the team's best pass-catcher out of the backfield. Booker caught nine of his 11 combined targets in games versus UAB and East Carolina.
Spears seems to be the third option in the rotation. His apparent demotion is disappointing after such a promising start to his 2020 season. But, it appears that he still hasn't fully recovered from last year's season-ending injury.
Tulane's offensive line is a big part of the problem, too. The Green Wave offensive line ranks 110th in Line Yards and 110th in Stuff Rate. I'd avoid this running back group entirely.
Tulane's Target Distribution is Stabilizing
After a slow start to the year (for whatever reason), Duece Watts ($4,300 / $7,000) is looking like the team's WR1 like he was a season ago. Nineteen of his 29 targets have come during the last two weeks of play.
Jaetavian Toles ($4,800 / $6,400) only had two targets last week but leads all WRs in total snaps and has a dependable role on offense each week.
Tight end Tyrick James ($4,600 / $6,900) has been arguably the team's most consistent pass-catcher. James has logged at least two receptions in every game and boasts the second-most targets (26) on the team.
Beyond Watts, Toles and James, the rest of the Green Wave receivers are mostly a crapshoot. Phatt Watts ($3,700 / $5,900), Jha'Quan Jackson ($3,100 / $5,600) and Shae Wyatt ($3,300 / $6,000) have seen rotational work. Watts had a season-high five targets vs. East Carolina, while Jackson didn't have a single target despite playing 25 snaps.
---
Coastal Carolina vs. Arkansas State Odds
Coastal Carolina Odds
Spread
Total
Moneyline

-19.5

-110

73

-110o / -110u

-1125
Arkansas State Odds
Spread
Total
Moneyline

+19.5

-110

73

-110o / -110u

+700
Is it possible to roster all three Coastal Carolina running backs this week?
I understand the frustration with the Chanticleers backfield with carries being split between Reese White ($5,700 / $9,700), Braydon Bennett ($4,700 / $7,800) and Shemari Jones ($6,300 / $8,800). But, we'll want a piece of at least two of them taking on the 129th ranked rush defense in the country.
The Red Wolves defense just gave up 500 yards on the ground to Georgia Southern. It is difficult to understate the magnitude of this mismatch on the ground. Coastal Carolina's experienced offensive line ranks 11th in Line Yards and sixth in Rush Play Success Rate.
Grayson McCall: Ready to "Rock and Roll"
Head coach Jamey Chadwell said that Jones will be back in the lineup this week — as will starting quarterback Grayson McCall ($8,500 / $11,000), who exited the locker room in a walking boot at halftime last week.
Chadwell said that his star QB is ready to "rock and roll."
Could we take a pass on McCall this week considering the matchup that heavily favors Coastal Carolina on the ground?
McCall's efficiency numbers have improved, but his volume has dipped year over year. He averages just 5.4 carries per game — half of what he averaged a year ago.
Chanticleers' Receiving Targets are Highly Consolidated
What has remained the same this year is the target share for Jaivon Heiligh ($6,700 / $10,000) and Isaiah Likely ($5,500 / $7,700) who account for 50% of the receiving volume and eight of the team's 14 receiving touchdowns.
All four of Likely's touchdowns have come in the last three weeks — and Arkansas State has already given up a 35-point performance to a tight end this season (Sean Dykes).
Kameron Brown ($4,500 / $6,500) starts opposite Heiligh on the outside. Brown ranks third on the team with 12-191-1 on 16 targets and had a season-high seven targets vs. Louisiana Monroe last week.
If you're looking for a separator at running back, Bennett is the preferred option in the passing game with 10 receptions on 10 targets. Tyson Mobley ($4,100 / $5,500), Tyler Roberts ($3,000 / $4,100) and Greg Latushko ($3,000 / $5,400) are the other receivers who see rotational snaps if you are banking on a Coastal blowout.
Weather Forecast: Coastal Carolina vs. Arkansas State
Temperature
Precipitation
Wind Speed
75°
2%
7 mph
Forecasted weather conditions reported as of Wednesday night.
Based on Butch Jones' comments after the game, it still sounds like they're content with rolling out James Blackman ($5,900 / $8,400) as the starter.
Jones told reporters that he didn't consider making a switch in the third quarter despite three interceptions from Blackman against Georgia Southern. Layne Hatcher ($5,600 / $8,400) came in to throw for two touchdowns, but he completed less than 50% of his passes and turned the ball over as well.
Unless we get indication of a firm switch, the smart play here is to still roll out Blackman if you want a piece of the Arkansas State QB situation. In larger guaranteed prize pool tournaments (GPPs), maybe you go contrarian and start Hatcher with the hopes that Jones makes a switch mid-game and Hatcher has the hot hand. There's just no way of knowing.
The Red Wolves lead the Sun Belt by a wide margin in passing volume and production. Arkansas State averages 50 pass attempts per game and nearly 380 yards through the air.
However, the Red Wolves must now contend against a Chanticleers pass defense that ranks 22nd in pass coverage grade (per Pro Football Focus) and ranks 13th in Pass Play Success Rate.
Coastal Carolina hasn't allowed a passing touchdown yet this season.
How to Gain Exposure to the Red Wolves Passing Attack
Even if we avoid the Arkansas State quarterbacks, we do want some exposure to the receiving corps given how frequently they throw the ball.
Corey Rucker ($6,100 / $8,600), Jeff Foreman ($4,400 / $7,400) and Te'Vailance Hunt ($4,000 / $6,600) have remained the starters through the first five games, but we are seeing more and more guys dip into the snap count share as the season goes along — namely Dahu Green ($4,900 / $6,100), who is back from injury and has found the end-zone each of the last two weeks.
Green's appearance back in the lineup means that Hunt's snap counts have taken a hit since the start of the season: Hunt has just nine targets in the last two weeks. I believe this was due to last week's blowout, but backups Adam Jones ($3,200 / $5,700), Reagan Ealy ($3,000 / $5,300) and Jack Combs ($3,300 / $4,800) each achieved season-highs in snaps, as well.
I would still lean towards the top-four options as the primary group if this remains a competitive contest. Freshman tight end Emmanual Stevenson ($3,000 / $4,800) had just one target last week, but has been a steady presence in the Arkansas State passing attack with 11 receptions and averaging a little over four targets per game.
Running the Football is Optional for Arkansas State
Lincoln Pare ($5,100 / $6,700) found the most success last week with 54 yards on seven carries to go along with 3-25-1 on four targets in the passing game. Pare now has 14 catches on 16 targets this season.
Of note, however, RB snap counts are nearly evenly distributed among Pare, Iowa State transfer Johnnie Lang Jr. ($3,600 / $5,500) and Alan Lamar ($4,000 / $5,300).
Arkansas State's offensive line has actually done a nice job this year, ranking 31st in Line Yards. Consequently, the team's 73rd-place overall ranking in Rush Success Rate likely falls on the running backs and the offensive system more broadly.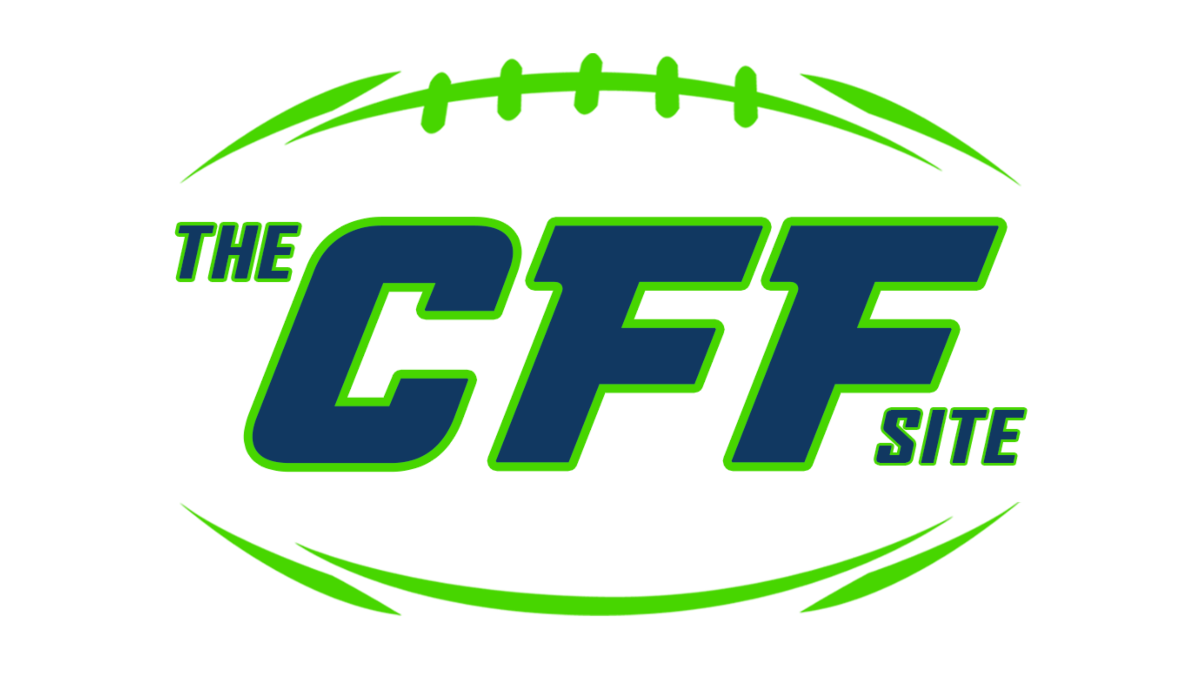 theCFFsite: Our Trusted Source for CFB DFS
Become a member of theCFFsite and gain access to all exclusive DFS content, which includes all write-ups and Weekly Player Rankings/Projections. Click here for details.
---
How would you rate this article?
This site contains commercial content. We may be compensated for the links provided on this page. The content on this page is for informational purposes only. Action Network makes no representation or warranty as to the accuracy of the information given or the outcome of any game or event.