College Football Rankings for Week 3: Brett McMurphy's AP Top 25 Poll Ballot vs. Our Betting Power Ratings
Credit:
Craig Mitchelldyer/ISI Photos/Getty Images. Pictured: Autzen Stadium, home of the University of Oregon football team.
This week, the task — and privilege — falls to me to contrast Brett McMurphy's Week 3 AP Top 25 poll and Collin Wilson's college football betting power ratings. And if my name is listed on this byline, then rest assured that I'm not mailing it in.
Then again — who in the world am I? Let's be forthright with each other here: You didn't click on this article because of who the author is. You clicked on it because of who Brett McMurphy is — and moreover who Collin Wilson is.
Now you've got some no-name ghostwriter spinning an unequivocally verbose opening stanza: Not exactly what you signed up for. Trust me; I get it.
So, before we dive in, allow me to introduce myself properly: My name is Ryan Collinsworth, College Sports Senior Editor for The Action Network. My job is to oversee brilliant minds and top-tier human beings like Brett McMurphy, Collin Wilson, Stuckey and the rest of our college football betting staff.
Am I a betting expert? No — but I recruit and manage an entire team of experts and ascending handicappers. That experience affords me a unique perspective on the landscape of college football, in part because I have advance access to news, spreadsheets, analysis and projections that even our PRO subscribers could only dream of.
Therefore, if you think for even one second that I'm going to deliver some surface-level, rehashed, lifeless prose in this article, then think again. Furthermore, if you think I'm going to "take it easy" on either Brett or Collin just because they're vital members of my team, then clearly you haven't spent enough time on our platform.
We're sports bettors, people. Sarcasm is part of the syntax.
Strap in.
---
Brett McMurphy's AP Top 25 Ballot Entering Week 3
AP denotes Brett McMurphy's Associated Press Top 25 ballot.
PR denotes Collin Wilson's College Football Betting Power Ratings.
---
Alabama
---

Georgia
---

Oregon
---
Fly High, Mighty Ducks
Yes, this is a reference to the 1992 film "D1: The Mighty Ducks" featuring Emilio Estevez.
I intend for this section to be the only genuine betting advice offered in this article. Everything else herein is for the culture.
I do not believe in Oregon, because I also never believed in the Ohio State team that the Ducks dispatched on Saturday.
Plus, call it East Coast bias if you'd like, but entering the season, I cannot recall a single human being championing the Pac-12 as a sleeper conference to make a genuine run at College Football Playoff contention.
Sure, there was plenty of chatter about UCLA and Arizona State during the offseason. And granted, Utah and USC earned their fair share of acclaim before anyone cracked pads this fall. But Oregon potentially leap-frogging to No. 3 in the country? Come on now. No matter how impressive the Ducks looked on Saturday, this magnitude of ascension is unjustifiable.
I refuse to throw out all my priors on Oregon based solely on one game. And based on Collin Wilson's power ratings, it appears that I share good company in that opinion.
Nonetheless, for those of you who do genuinely buy the Oregon hype — and chose not to pull the trigger on a futures ticket at open months ago — then be advised that the window to buy is closing rapidly. I argue there's little to no value left on Oregon in the National Championship futures market; but, for what it's worth, the best price on Oregon in the market as of early Sunday morning is 40-1 at FanDuel. The Ducks are also listed at 25-1 on BetMGM and PointsBet.
Oregon's forthcoming schedule is exceedingly kind, so don't expect any discount on the Ducks during the next six weeks:
Week 3 vs. Stony Brook
Week 4 vs. Arizona
Week 5 at Stanford
Bye week
Week 7 vs. California
Week 8 at UCLA
---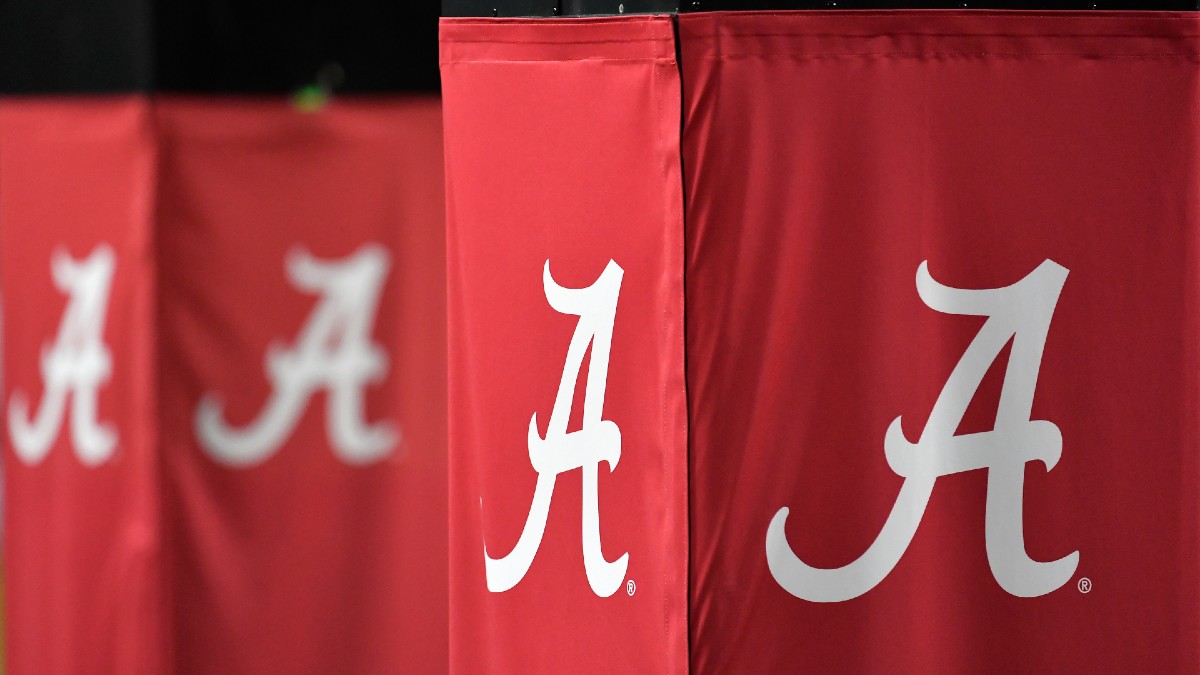 Updated 2021 College Football Betting Power Ratings
---

Iowa
---
"Well done, Hawks. Well done."
— Apocalypse Now (1979)
Iowa's victory over in-state rival Iowa State was equal parts prophetic destiny and common sense.
With respect to Collin (who rode the 'Clones -4.5, by the way), at this point, we should all know better than to expect anything short of calamity from Matt Campbell's squad until the calendar flips to October.
Y'all, I'm telling ya: I did everything I could to spell it out for the team, but there are some folks who see the world in black and white but insist on dreaming in color.
First, I dropped this nugget via BetLabs, which should have served as a damning indictment on its own:
But alas, I was rebuffed. And so, I turned to Twitter instead, attempting to rally people around the "Brock Purdy is a Fraud" campaign (TM, Ryan Collinsworth 2021):
Brock Purdy = Matt Barkley

Classic 211-1-2 passing line en route

— Ryan Collinsworth (@racollinsworth) September 11, 2021
I love this for too many reasons to count, but No. 4 in the country? Jesus Christ, Brett. You're trolling us now, right? No? If this 2021 Iowa team is the best the Big Ten has to offer us, then fans already need to look ahead to basketball season, dreaming of boring Purdue upsets and Michigan's inevitable internal collapse.
Hawkeyes fans, I'm here for you. I was in your corner. But I also hope y'all know what's coming in a couple of weeks: A road date at Maryland.
You already know exactly how that's going to go, don't you?
---
Texas A&M
---
Oklahoma
---
Clemson
---

Penn State
---

UCLA
---

Ohio State
---
Cincinnati
---
Virginia Tech
---
Notre Dame
---
Florida
---

Arkansas
---
"I get a fade and then I fade to black // Bet on the Razorbacks"
— Action Bronson, from Verse 4 of Mac Miller's "Red Dot Music" (2013).
WPS.
Arkansas bettors (and fans) deserve to celebrate 'til Monday after the thorough beatdown that the Razorbacks laid on the Texas Longhorns on Saturday night.
I'm now addressing 98% of Americans: Doesn't it feel sweet to witness Ohio State and Texas both lose in pathetic fashion on a college football Saturday? Man, alive. The only thing that could possibly be any better is if the Vanderbilt Commodores athletic department imploded UConn-style and relegated itself to FCS competition.
However, that justifiable glee notwithstanding, I cannot in good conscience get on board with Brett's top-15 ranking here. For one thing, even Collin is trying to be level-headed about the Razorbacks' genuine standing — and we're talking about a man who literally played "Tusk" for his wedding recessional earlier this summer:
In addition to Collin's relative temperance, I'm also peeking ahead at Arkansas' impending conference schedule — and it ain't pretty. The Razorbacks draw a very winnable matchup in Week 3 against Georgia Southern, but that matchup also sets up as a sandwich/letdown spot against a unique offensive scheme.
Then, following their preparation for the Eagles' shotgun triple option, the Razorbacks' schedule is absolutely brutal:
Saturday, Sept. 18 vs. Texas A&M (in Arlington, TX)
Saturday, Sept. 25 at Georgia
Saturday, Oct. 2 at Ole Miss
Bye week
Saturday, Oct. 16 vs. Auburn
Do you genuinely believe the Razorbacks are going to exit that stretch without at least three losses?
---
Arizona State
---
Wisconsin
---
Ole Miss
---
BYU
---
…… What?
…
No, like — that's it. That's the analysis.
Oh? You wanted me to expound on my thoughts on the Cougars? Was the 40-rank order disparity between Brett's AP poll ballot vs. our power rankings insufficient testimony in its own right?
Okay, fine. Here's my cursory congratulations to BYU for winning the Holy War against then-ranked Utah:
Congratulations. Y'all enjoy your ice cream social celebration and fizzy pop.
---
UCF
---
Liberty
---
Coastal Carolina
---
Iowa State
---
North Carolina
---

Auburn
---
How would you rate this article?
This site contains commercial content. We may be compensated for the links provided on this page. The content on this page is for informational purposes only. Action Network makes no representation or warranty as to the accuracy of the information given or the outcome of any game or event.