CFB Weather Forecast: How To Bet Gamecocks-Tarheels, Other Hot Saturday Games
Credit:
Jim Brown-USA TODAY Sports. Pictured: South Carolina head coach Will Muschamp.
Using the Action Network's betting tools, we've analyzed how weather conditions may impact several Saturday college football games, including South Carolina-UNC (3:30 p.m. ET, ESPN).
Football season is officially here!
Week 0 has come to an end, the NFL preseason is wrapping up and the first full weekend of college football has arrived.
The only thing is that late August in the American south is not exactly "football weather". In fact, it's often times "heat stroke" weather if you plan on prolonged physical activity.
Shouldn't be an issue for a bunch of 300-plus pound guys, though …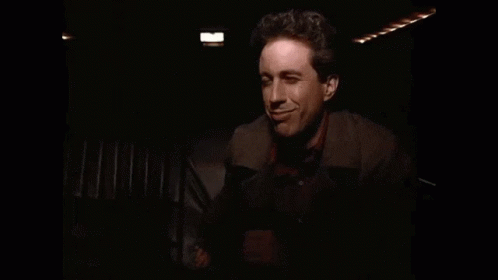 It's going to be a hot one at several stadiums this Saturday, including some temps I would consider scorching. You better believe that has historically yielded some betting edges.
Here are some games to keep tabs of:
All data as of 4 p.m. ET Thursday. Check the live odds page for the latest lines.
South Carolina Gamecocks vs. UNC Tar Heels Betting Odds
Spread: South Carolina -12
Over/Under: 63.5
Kickoff: 3:30 p.m. ET Saturday
TV: ESPN
One of the "bigger" warm weather games this weekend is the Battle of the Carolinas, which will be played at Bank of America Stadium — home of the Carolina Panthers — where temps will be around 87 degrees. Neither of these teams are currently ranked, but this game has commanded the 10th most betting tickets on Saturday.
Though the under is actually very popular in the early going (90% of bets), this total has risen from 62.5 to 63.5. Historically, the over has had the edge when it comes to warm weather per Bet Labs. Here's how the over has performed at certain temperature thresholds:
80+ degrees: 835-771-18 (52.0%)
85+ degrees: 351-292-11 (54.6%)
90+ degrees: 94-65-1 (59.1%)
95+ degrees: 16-13-1 (55.2%)
100+ degrees: 5-1 (83.3%)
It's definitely not profitable to blindly bet overs for games with temps in the low-80s, but you should certainly start paying attention when the thermometer starts creeping into the upper-80s and over 90 degrees.
One additional note is that 85+ degree overs have done particularly well earlier in the season, something you can keep in mind for the next month:
August/September: 308-241-9 (56.1%)
October/November: 43-51-2 (45.7%)
Louisiana Tech Bulldogs at Texas Longhorns
Spread: Texas -20.5
Over/Under: 55
Kickoff: 8 p.m. ET Saturday
TV: LHN
The Carolinas may not be too hot this time of year, but if we travel southwest to Texas, you better believe the Heat Miser is still up to his tricks. The extended forecast for Austin shows high temperatures between 98 and 100 degrees every day for the next week with no raindrops in sight.
Luckily for the players, the schedule-makers had the foresight to make this a night game. However, the average temp will still be right at 90 degrees.
This over/under has not seen much action, sitting at its opener of 55 at many books and 55.5 at a handful of others.
Bonus mini trend: these warm games have gone over more often when there's a favorite of 20+ points like the Longhorns are:
85+ degree overs w/ 20+ pt fav: 143-103-5 (58.1%)
85+ degree overs w/ <20 pt fav: 208-189-6 (52.4%)
Southern Utah Thunderbirds at UNLV Rebels
Spread: UNLV -24*
Over/Under: 70.5*
Kickoff: 10 p.m. ET Saturday
TV: MW Network
* No lines at most books
The game we are all waiting to watch! Though this game is bad enough to remain off the board at most sportsbooks, it's certainly an anomaly when it comes to weather.
The thermometer will read 108 degrees at kickoff, which is coincidentally the temperature at which a fever can lead to one's ultimate demise. It will drop down into the upper 90s towards the end of the game, but is still projected to be just the 7th game on file with an average temperature over 100 degrees. Two of the previous six have come at UNLV's Sam Boyd Stadium, though the 106 degree record came at San Jose State.
Five of the six 100+ degree games have gone over thus far and have covered by more than a touchdown on average, too. However, there's a big difference between a 5-1 record and 50-10 record.
Never go and bet the farm on a tiny sample size like this. Instead, I'd probably look at the 90+ degree sample size as more of a guide for what to expect.
---
Here are some more games where water consumption will be a priority, some of which do not have widepsread over/unders posted and may not until Saturday afternoon:
New Mexico vs. Sam Houston State: 95 degrees
Houston Baptist vs. UTEP: 91 degrees
Stephen F. Austin vs. Baylor: 90 degrees
Arkansas Pine Bluff vs. TCU: 90 degrees
How would you rate this article?