Saturday College Football Odds, Picks, Previews: Your Week 1 CFB Betting Cheat Sheet (Sept. 3)
Credit:
Tim Warner/Getty Images. Pictured: The Texas Longhorns.
Welcome to the Week 1 Saturday slate.
Last Saturday's Week 0 slate kicked off the 2022-23 college football season, but we were all simultaneously looking forward to this week even when we were enjoying the beautiful return of college football to our television screens.
This is the week that feels like Christmas. No more appetizers. No more warm-ups. No more countdowns. No more teases. We have finally arrived.
Our college football staff has worked hard to bring you comprehensive analysis for today's matchups — including betting previews for almost every FBS game on today's schedule.
So, we've devised this simple cheat sheet to help you find exactly what you're looking for to build your Thursday Week 1 college football betting card.
Updated Power Ratings, PRO Projections, single-game betting guides, matchup breakdowns, expert picks, best bets — whatever you're looking for, odds are we've got you covered.
Now, it's time to strap in. We have some work to do on our way to Green Dot City.
---
Every College Football Game We're Betting on Saturday
Click on one of the matchups below to navigate to our betting preview for a specific game.
---
Collin Wilson's Saturday Week 1 Betting Card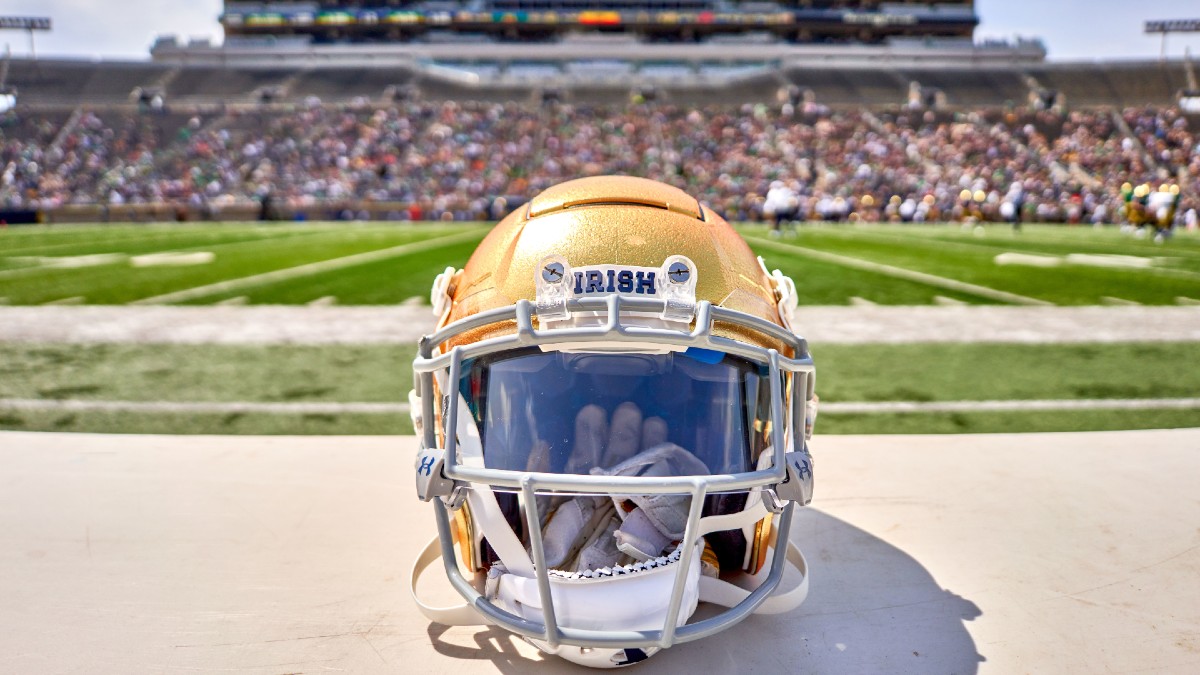 Collin Wilson's Saturday CFB Betting Card
---
Our Staff's Best Bets & Props for Saturday's Week 1 Games
Our college football staff delivers their favorite picks for Saturday's college football slate, including 13 best bets throughout the day and five player props.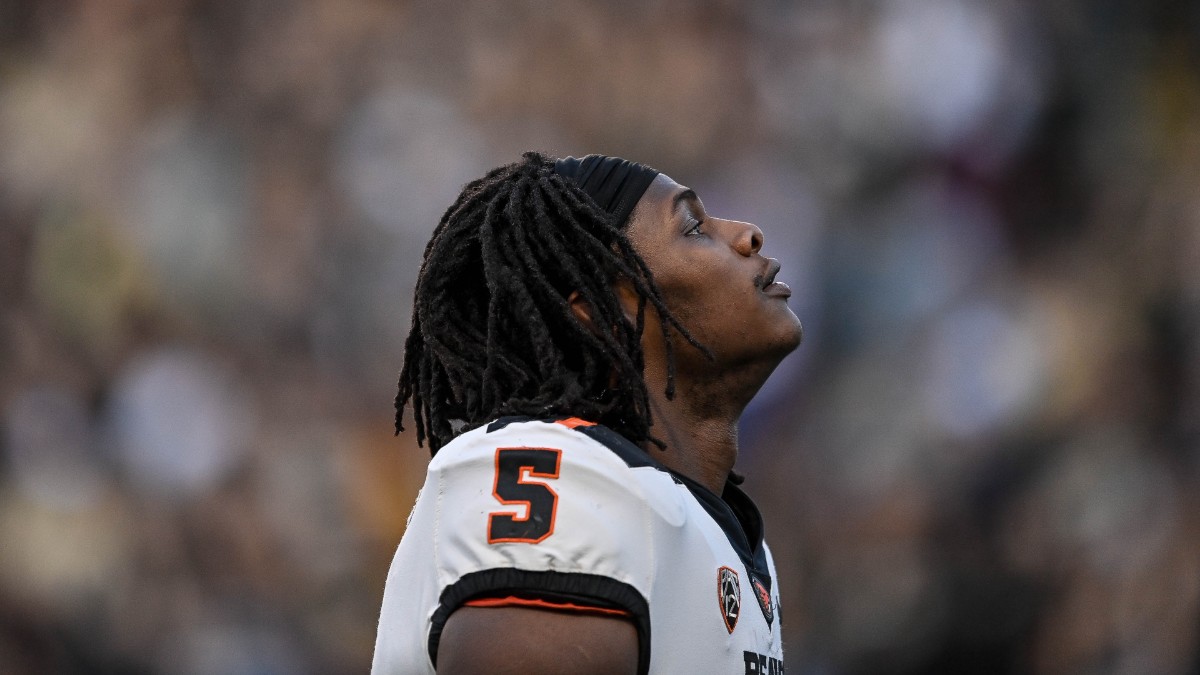 Our Staff's Top Player Props for Saturday
---
How We're Betting #11 Oregon vs. #3 Georgia & #5 Notre Dame vs. #2 Ohio State
We polled our college football staff for their leans on Oregon vs. Georgia and Notre Dame vs. Ohio State. Check out where our staff is aligned for Saturday's biggest games below.
---
More Week 1 College Football Betting Content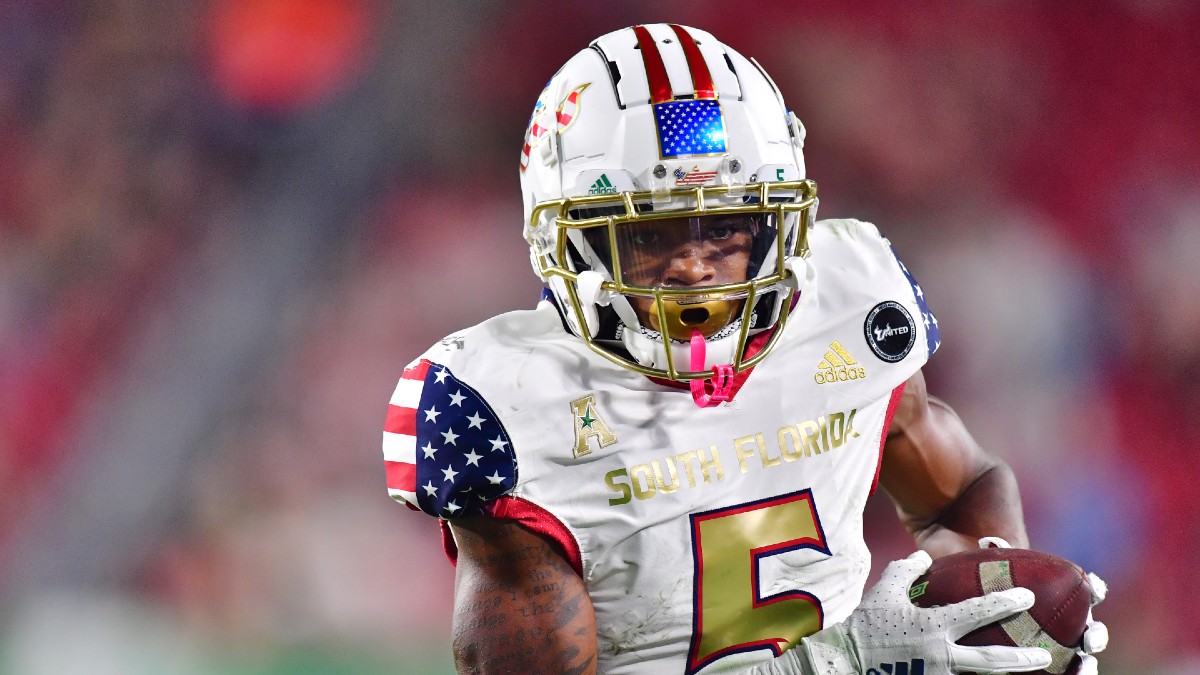 Collin & Stuckey's Favorite ML Dogs
The 4 Sharpest Week 1 Bets for Saturday, Including Oregon vs. Georgia by PJ Walsh
Chalk Talk: Collin Wilson & Stuckey's Favorite Week 1 Favorites by Collin Wilson & Stuckey
2 PrizePicks Player Prop Plays for Saturday by Mike Bainbridge
College Football Pace Report: 3 Over/Unders to Bet in Week 1 by BJ Cunningham
Big Bets on Campus Podcast Group of 5 Parlay for Week 1 by Mike Calabrese
Week 1 Heisman Trophy Power Rankings: 'Buy Now' on Tennessee's Hendon Hooker by CJ Vogel
CFB Market Report: 4 Early Bets for Week 1, Including Cincinnati vs. Pitt & Rice vs. USC by BJ Cunningham
---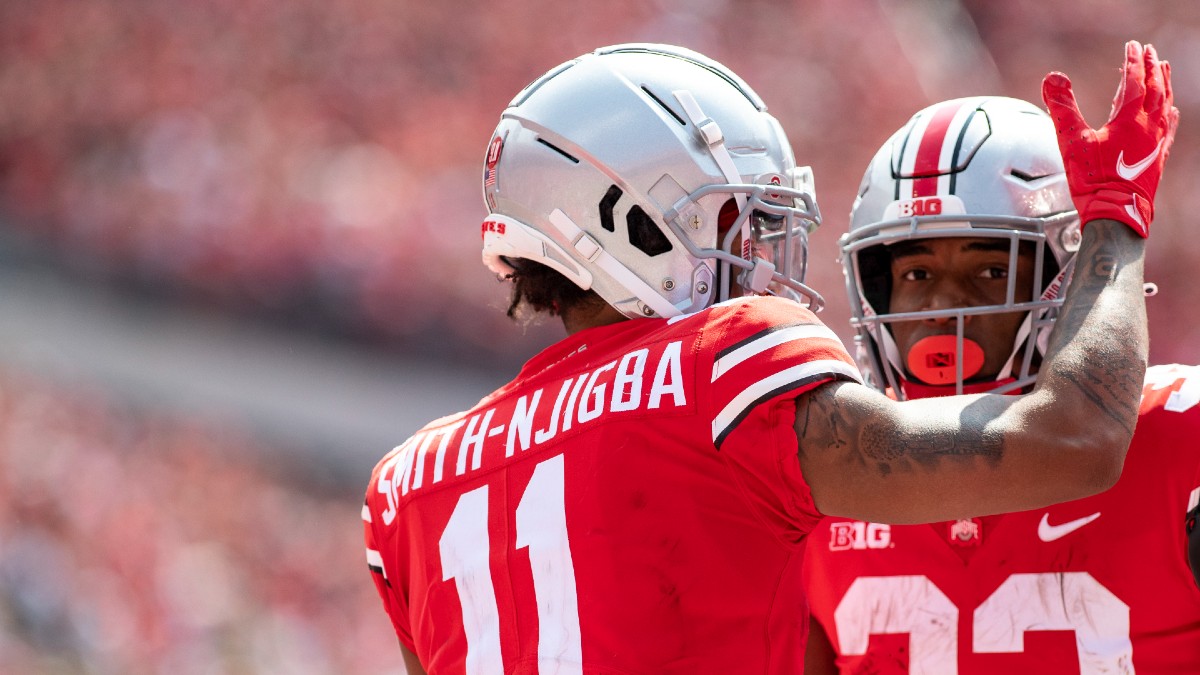 4 Key Stat Discrepancies in Week 1
College Football Betting Trends: How Have Teams Fared Against Opponents That Played in Week 0? by Stuckey
NCAA Football Video Game Simulation: Week 1 Highlighted by UTSA Upset, Alabama's Blowout Win by Mike Calabrese
College Football's Biggest Offensive & Defensive Coordinator Changes in 2022 by Mike Calabrese
---
Sources: New from the Action Network's Brett McMurphy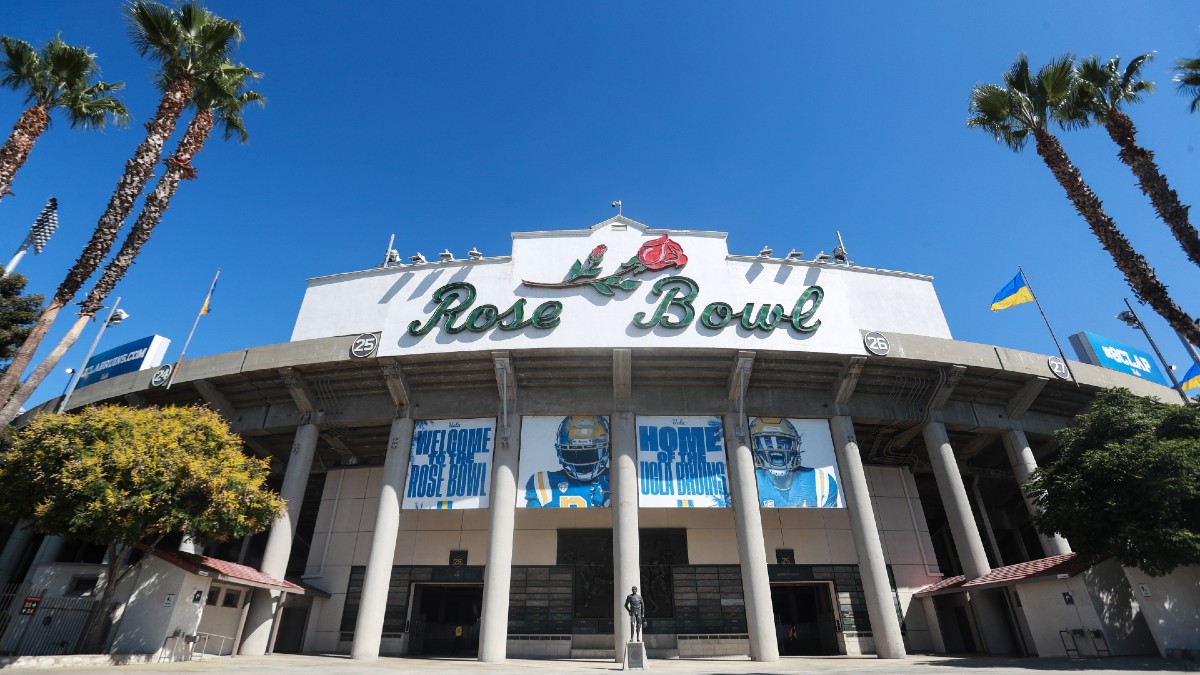 Preseason Bowl Projections
College Football Playoff to Expand to 12 Teams by 2026 at the Latest; How It Will Work by Brett McMurphy
'The Book Said Go For It': How a Startup Analytics Company Changed College Football in Less Than 10 Years by Brett McMurphy
2022 Preseason College Football Bowl Projections by Brett McMurphy
Brett McMurphy's Preseason AP Top 25 Ballot vs. Collin Wilson's Betting Power Ratings by Brett McMurphy
---
Conference Realignment & Expansion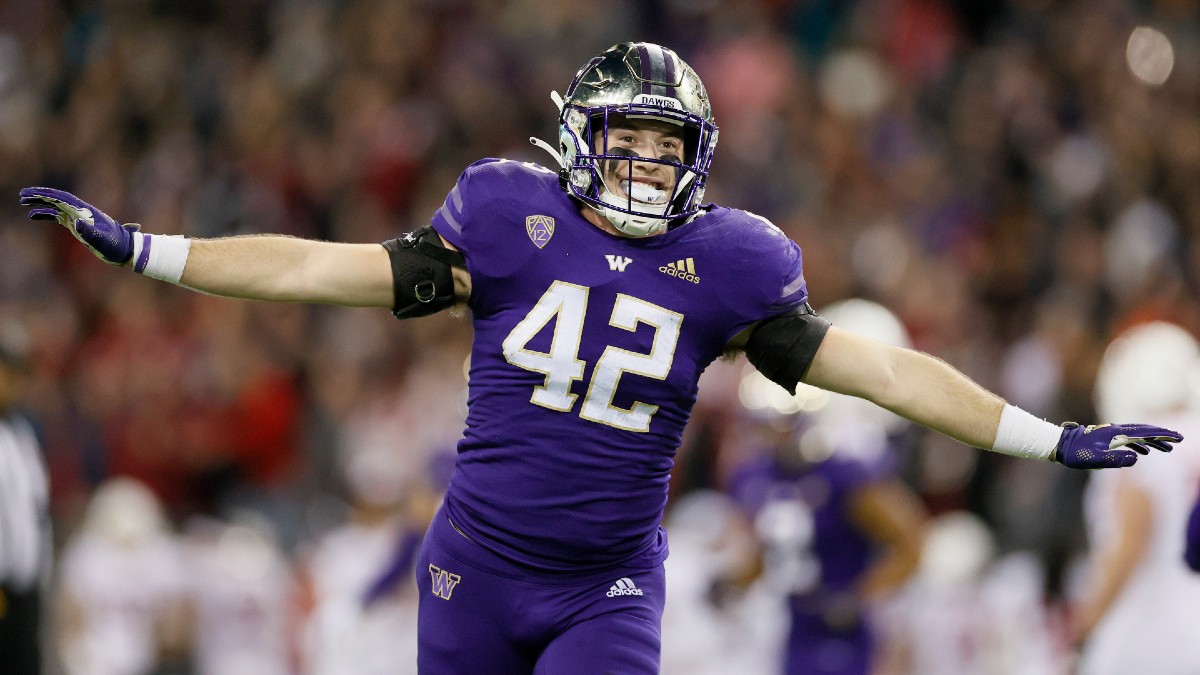 Washington Latest Pac-12 School to Meet With Big Ten
Sources: Big 12 Conference to Begin Early Media Rights Talks with ESPN, FOX by Brett McMurphy
Oregon, Big Ten Begin Preliminary Expansion Discussions in Chicago by Brett McMurphy
Big Ten Lands Historic Media Rights Deal; More Expansion Ahead? by Brett McMurphy
Big Ten Expansion: 1-on-1 with Commissioner Kevin Warren by Brett McMurphy
USC & UCLA Officially Join Big Ten; What's Next for Notre Dame, SEC & Big 12? by Brett McMurphy
---
Our Biggest & Best Articles From the 2022 CFB Offseason
From Game of the Year bets to win totals and futures, find all of our offseason college football content in one place: Our NCAAF Preseason Betting Hub.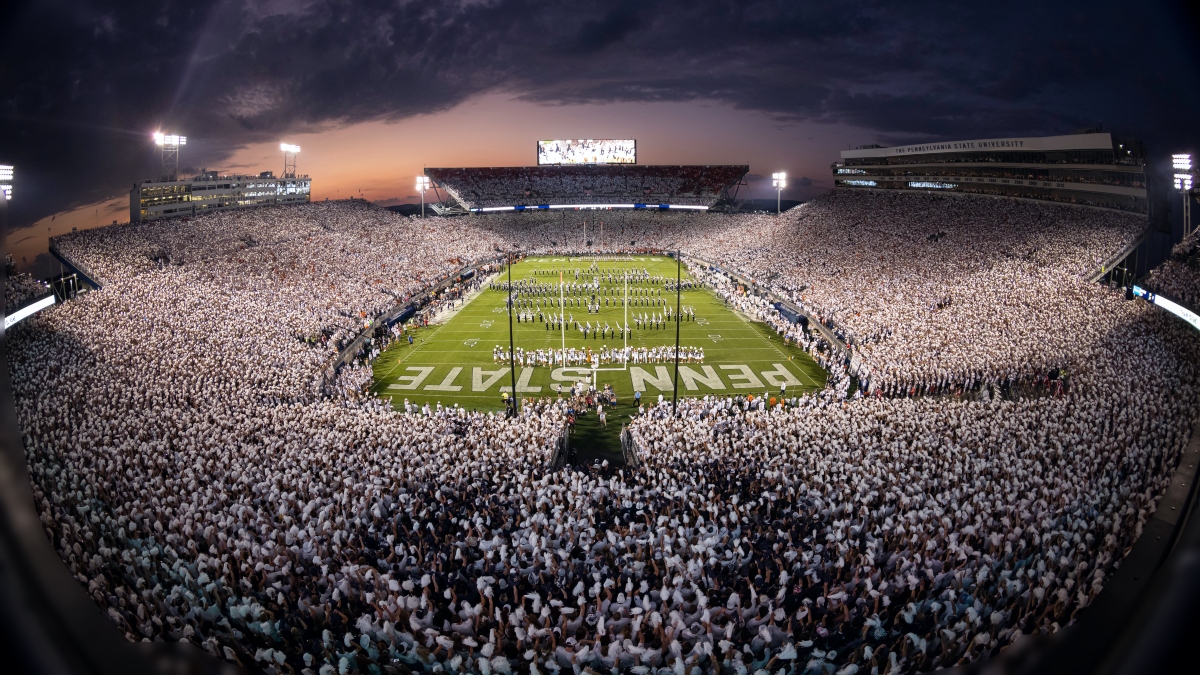 NCAAF Preseason Betting Hub
---
Betting Tools, Resources & Education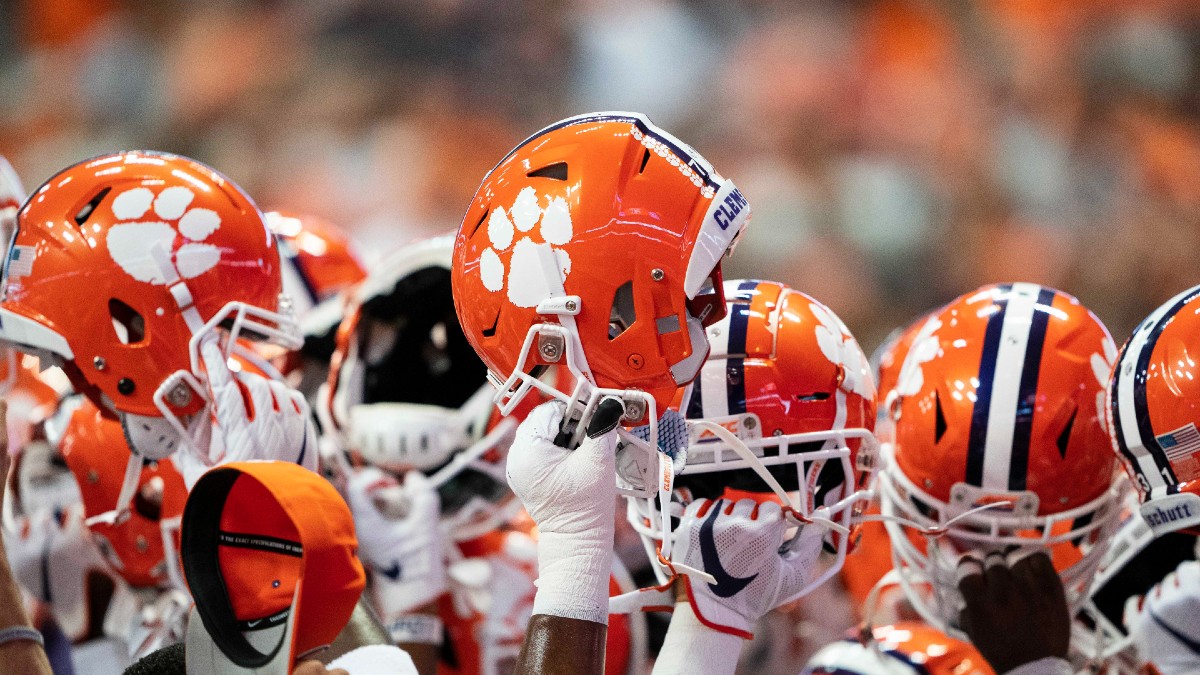 CFB Betting Power Ratings
2022 College Football Transfers & Returning Production (TARP) by Collin Wilson
What is Home-Field Advantage Worth to Every NCAAF Team in 2022? by Collin Wilson
Advanced Stats in College Football: What They Are, Where to Find Them by Steve Petrella
The 5 Factors of College Football Betting & Why They Matter by Collin Wilson
---
More College Football Betting Resources
How would you rate this article?