TCU vs Georgia Odds, Picks, Prediction | 14 National Championship Bets
Credit:
Matthew Visinsky/Icon Sportswire via Getty Images and Adam Hagy/Getty Images. Pictured from left: Dee Winters (13) of TCU and Kelee Ringo (5) of Georgia.
TCU vs Georgia Odds
TCU Odds
Spread
Over/Under
Moneyline

+13.5

-110

61.5

-114o / -106u

+375
Georgia Odds
Spread
Over/Under
Moneyline

-13.5

-110

61.5

-114o / -106u

-500

The Georgia Bulldogs faithful are all too familiar with a storybook ending the TCU Horned Frogs desire.
In 1979, head coach Vince Dooley led the Bulldogs to a 6-5 record with no invitation to a bowl game. A proud Georgia program faced offseason questions after spending most of the decade competing in the Sugar, Peach and Cotton Bowls.
Dooley retooled, adding offensive coordinator George Haffner and signing in-state blue-chip running back Herschel Walker. Georgia would go from bowl-less to consensus national champions in 1980.
Fast forward more than four decades later, and TCU will attempt to pull off a similar feat.
The Horned Frogs struggled to find stability during the demise of the Southwest Conference. Once considered the most powerful collection of teams in the nation, a number of programs moved away from the geographical boundaries for dollar signs.
After 72 years in the conference, TCU was left without a home in 1995. Arkansas left for the SEC in 1992, putting Texas, Baylor, Texas Tech and Texas A&M on a fast track to join the Big Eight. TCU found a home in the WAC but fired coach Pat Sullivan after a 1-10 season.
Dennis Franchione turned the WAC standings around during a three-year period, thanks in part to his hire of Gary Patterson as defensive coordinator. Once Franchione left for the Alabama head coaching position, two decades of success came with Patterson at the helm.
TCU and Patterson parted ways midseason with a 3-5 record, a disappointing result for a roster filled with explosive players. Athletic Director Jeremiah Donati and Chancellor Victor J. Boschini looked across the metroplex at Sonny Dykes, an all-too-familiar name in the state of Texas. Not only did Dykes play baseball at Texas Tech, but his father, Spike, was also the former head football coach for the Red Raiders.
Dykes had been in the college coaching ranks for over 25 years, including a stint as an offensive analyst for TCU in 2017. A former coordinator for Mike Leach, Dykes would bring the Air Raid offense to Fort Worth.
Dykes' first move was bringing in Joe Gillespie as defensive coordinator after the coach put together one of the best Havoc defenses at Tulsa during the pandemic.
Dykes: We had the resources to get the best defensive coordinator in College Football. I pay attention to trends, had the opportunity to play against Tulsa and did not enjoy facing Joe (Gillespie)@TCUFootball | #EarnTheChip

— Collin Wilson (@_Collin1) July 14, 2022
The Horned Frogs opened the summer with 500-1 odds to win the national title at Circa Sports in Las Vegas, a stark contrast to the Bulldogs at 2-1 to repeat.
TCU has been a darling at the window, finishing 10-3-1 against the spread. Even more impressive is the margin in which TCU has not covered, missing the point spread by a total of seven points in non-covers against Oklahoma State, Baylor and Kansas State in the Big 12 Championship.
No matter the sport, winning a second consecutive championship can be more of a mental task than physical execution. The betting results have been tepid for the Bulldogs, completing a 7-7 mark against the number.
Georgia entered games against Samford and Kent State apathetic about the final score. Questions remained about whether head coach Kirby Smart kept the playbook close to the vest or if championship fatigue had set in on the blue-chip roster.
Those questions were answered against undefeated Tennessee in November, as the Bulldogs took down the nation's most prolific passing attack and covered a spread greater than a touchdown.
Smart is now looking for a second consecutive National Championship, a feat that hasn't been seen in college football since Alabama in 2011-12. The Bulldogs have the chance to exceed a decade of dominance from Alabama, where Smart served as defensive coordinator under Nick Saban.
Georgia is the new Death Star in the sport, leading the way in recruiting, portal and NIL activities to the tune of the Imperial March.
---
Along with bringing in Gillespie, Dykes made the move to bring offensive coordinator Garrett Riley with him from across the metroplex The 33-year-old was short on experience but high on results, starting his coaching career after playing for both Texas Tech and Stephen F. Austin.
Riley was the receivers coach at East Carolina for Zay Jones, who currently has more than 100 targets for the Jacksonville Jaguars. The young assistant was a key piece for the offensive staff of an Appalachian State team that won the Sun Belt in 2019. The third-year coordinator won the Broyles Award, given to the college football's top best assistant coach.
TCU's Offensive Explosiveness to Play Key Role
TCU has the most explosive offensive attack in the country, ranking top-10 in explosives in standard and passing downs.
Quarterback Max Duggan is having the best season of his career, generating twice as many passing touchdowns as he did last season. Duggan entered the season with 38 total turnovers in three previous seasons and now enters the national title game with just six interceptions and two fumbles.
Every rush and passing attempt from TCU is not just a chance to move the chains, but to score from any position on the gridiron. The Council Bluffs, Iowa, product has flipped his biggest weakness into a strength, recognizing and attacking pressure.
There are plenty of explosive playmakers around Duggan, starting with the running back tandem of Kendre Miller and Emari Demercado. Along with Duggan, each member of the trio has had a rushing gain of at least 65 yards this season.
Miller's 17 touchdowns lead the way, as he has posted 21 explosive runs while averaging 3.6 yards after contact. Demercado has 107 rushing attempts on the season and averages more than four yards after contact.
Miller suffered a knee injury that resulted in a noticeable limp in the Fiesta Bowl. Although he has been medically cleared for the game, his status will be up in the air leading up to kickoff.
Miller recorded just eight rushing attempts for 57 yards against Michigan after a consistent season that saw him carry the ball 15-20 times per game. Demercado will be expected to increase his workload once again after carrying the ball a season-high 17 times against the Wolverines.
Demercado's increase in attempts did nothing to deter his explosive running, as the fifth-year senior put up 8.8 yards per carry with a ridiculous 7.6 yards after contact. Now, he will return to the Los Angeles area to play in SoFi Stadium after growing up in Inglewood.
The success of an Air Raid offense depends on its execution in 10 personnel, a single back set with no tight ends. Riley has been heavier on the rush than most Air Raid systems, but TCU will be ready to react through the air if Georgia decides to load the box to stop the rush.
Can Bulldogs Contain Horned Frogs' Pass-Catchers?
Wide receiver Quentin Johnston has a great chance to be the first receiver taken off the board in next year's NFL Draft.
A college football receiver who averages two yards per route run is considered explosive, but numbers produced by the Horned Frogs' most dangerous weapon are flat-out supernova level. Johnston averages 3.22 yards per route run, averaging the second-highest yards per reception mark in the country.
QUENTIN JOHNSTON OH MY GOODNESS!!!

— PFF College (@PFF_College) January 1, 2023
Johnston's ability to create scoring plays from any down and distance has allowed fellow wide receivers to run against one-on-one coverage.
The 10 personnel calls for a two-by-two or three-by-one formation, leaving Taye Barber and Derius Davis exclusively in the slot. Motion by Johnston has assisted Barber and his 2.2 yards per route run, while Davis may have the fastest 40-yard dash at the NFL Combine later this year.
The question for Smart is how to defend TCU's handful of explosive options. Leaving a light box will induce plenty of runs from Duggan and Demercado, while a two-high safety look could produce plenty of crossers for Barber and Davis.
The key to Georgia winning on defense is the pressure applied by the defensive line, primarily the battle between Jalen Carter and Nazir Stackhouse against the TCU offensive line.
Despite six tackles for loss in the Peach Bowl, quarterback CJ Stroud showed the ability to elude the Georgia defensive front.
Georgia will continue to rely on a 3-4 front that generally never sends more than four defenders after the quarterback.
The Frogs must be encouraged by Ohio State's ability to stave off the Bulldogs' defensive line long enough for Stroud to make explosive passes, as TCU ended the season graded higher in pass blocking than the Buckeyes.
The bigger issue is the declining play of Georgia's secondary. The Bulldogs recorded four forced incompletions against Tennessee, limiting Biletnikoff winner Jalin Hyatt to 10.5 yards per catch. In the Peach Bowl, Marvin Harrison Jr. averaged 21.2 yards per catch, as the Georgia defense recorded just a single forced incompletion.
---
Georgia to Lean on Methodical Offense
The formula for the Georgia offense has been simple: hit hard in short yardage, and move the chains.
Quarterback Stetson Bennett led a unit that finished the season as one of the best in terms of Success Rate, creating positive plays at a top-10 rate on the ground and through the air.
The offense has an even balance of run and pass, but neither is particularly explosive. The Bulldogs finished 124th in expected points on passing plays, while Kenny McIntosh rushes went longer than 15 yards on just 5% of attempts.
Offensive coordinator Todd Monken prefers to run the ball over the center or over the tackle positions. McIntosh had the most explosive run of the Peach Bowl going just over the right side of center Sedrick Van Pran.
One area to watch for the national title game is the right tackle position, as Amarius Mims started his first game of the season against Ohio State. Former starting tackle Warren McClendon was limited with an injury that snapped a 37-game starting streak.
Outside of McIntosh's explosive run, the Buckeyes shut down Georgia's ground game. The Bulldogs ran the ball 24 times, getting stuffed at or before the line of scrimmage on six attempts. Almost half of the two-dozen rushing attempts went for two yards or less, as the Peach Bowl turned into a barnburner that relied on passes from Bennett.
Another injury to the offense heading into the semifinal was Georgia's leader in targets, Ladd McConkey.
The second-year wide receiver was limited to just four targets against Ohio State, making two catches for a net negative yard. McConkey played through knee pain with light activity and warmups, also catching a crucial two-point conversion once he became a non-factor late in the game.
One of the most important plays of the season is Ladd McConkey toughing it out on the 2 point conversion. Those points proved to be very valuable in the outcome of the game. pic.twitter.com/0lydlfYieT

— 704 Dawg ➐ (@FSFRecruits) January 1, 2023
How Darnell Washington's Injury Hurts Bulldogs
The biggest injury on the team is the foot of mammoth tight end Darnell Washington, who suffered a "soft tissue" injury after being stepped on by teammate Xavier Truss.
Smart indicated Washington was hopeful for the national title game, but the ramifications go far beyond just another offensive player.
The third-year Bulldog received 41 targets on the season in an offensive system that relies on two-tight end 12 personnel. Bennett will lose a target in the passing game, but more importantly, Washington is graded as the second-best run blocker on the entire team, per PFF.
Without Washington on the field, Monken will give TCU a look with just Brock Bowers at tight end in 11 personnel, or freshman Oscar Delp will receive more playing time.
Running a two-tight end set with Delp on the field may be futile, as Delp graded as a bottom-five blocker in 74 running plays this season. The freshman was also a non-factor in the passing game, logging five catches with a single touchdown coming in Week 3 against South Carolina.
Not only is there a production dropoff from Washington to Delp, but TCU would also have one less zone to cover in passing attempts and one less effective downfield blocker to worry about.
Can TCU Minimize Georgia's Strengths?
TCU will continue to run the 3-3-5 stack defense against Georgia, as Gillespie stifled Michigan's entire offensive line. The Wolverines came into the Fiesta Bowl with the best offensive trench in college football, but the Horned Frogs kept Michigan from gaining more than two yards on 33% of rushing attempts.
Michigan recorded its lowest total of Line Yards all season, a statistic that measures the success of the offensive line independent of the running back. The Horned Frogs recorded 13 tackles for loss, as left defensive edge Dylan Horton generated four sacks.
Gillespie has been excellent at taking away the best option from opposing offenses. Michigan was unable to run the ball, forcing JJ McCarthy to throw on the run. Texas was dominated on the ground, limiting Bijan Robinson to 29 rushing yards.
Georgia is a top-10 run-blocking team nationally, but a starting roster without McClendon at tackle and Washington at tight end will make the Bulldogs predictable in both the run and pass game.
In positive health news for Georgia, AD Mitchell returned to full speed after a season filled with injury. Mitchell was targeted six times and racked up three catches against Ohio State, giving Georgia a much-needed deep threat from the wideout position.
The second-year receiver had only seven targets before the semifinal, making one of the most important catches of the season for Georgia.
Mitchell saved Georgia's season on an out route, the same cut made by Michigan wide receivers during the Fiesta Bowl. When TCU stopped the Wolverines' run game in the Fiesta Bowl, McCarthy took to the air to turn the semifinal into a boat race.
The Horned Frogs were ready to give up the explosive pass play, ranking 124th in expected points against the pass. Gillespie risked the big pass play by jumping routes in hopes of creating Havoc. TCU slot cornerback Bud Clark and linebacker Dee Winters were targeted 10 times by Michigan, each coming up with an interception.
If Georgia elects to run the out route to Mitchell as it did in the Peach Bowl, TCU will be more than ready to roll the dice.
---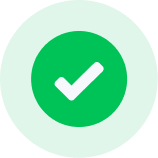 TCU vs Georgia Special Teams
After all of the fireworks on New Year's Eve, the Peach Bowl was decided directly at the stroke of midnight on the foot of Ohio State kicker Noah Ruggles.
Special teams are an important part of the handicap, not just for side and totals, but for those who love to bet on props.
The Ohio St FG attempt last night happened simultaneously as it was hitting midnight on the east coast. Here are the multi-cam live real-time feeds from the game and Times Square. pic.twitter.com/4Se2TJVVQQ

— ACL-Sports.com®–Sports Investor (@TheRealMrACL) January 1, 2023
TCU enters the game 30th in Special Teams SP+, with Georgia boasting the eighth-best unit in the same rankings. There are certainly good and bad baked into the overall number. There are plenty of advantages on both sides within the individual units, per Football Outsiders.
TCU punter Jordy Sandy has been much more efficient than Georgia's Brett Thorson. Both punters have a similar hangtime at 4.1 seconds, while Georgia allows 18.3 yards per return compared to TCU's 6.3.
If field position props were available, punt and kickoff return efficiency would both belong to the Horned Frogs.
Where a real betting edge could reside is in field goal kicking, as the Horned Frogs have one of the best in Griffin Kell. The senior kicker is perfect on 11 kicks from 40-49 yards over the past two seasons, making 1-of-2 from beyond 50 yards.
Those numbers decrease in efficiency for Georgia's Jack Podlesny. The third-year SEC kicker is 9-of-17 lifetime from 40-49 yards and 1-of-3 from beyond 50 yards this season.
While Kell has been hot down the stretch, Podlesny missed two field goals in the Peach Bowl beyond 40 yards.
---
TCU vs Georgia Matchup Analysis
Toggle the dropdowns below to hide or show how TCU and Georgia match up statistically:
TCU Offense vs. Georgia Defense

Offense

Defense

Edge

Rush Success
43
5

Line Yards
41
5

Pass Success
66
8

Pass Blocking**
24
76

Havoc
29
54

Finishing Drives
44
3

**

Pass Blocking (Off.) vs. Pass Rush (Def.)
---
Georgia Offense vs. TCU Defense

Offense

Defense

Edge

Rush Success
10
80

Line Yards
26
55

Pass Success
1
21

Pass Blocking**
6
117

Havoc
7
35

Finishing Drives
10
102

**

Pass Blocking (Off.) vs. Pass Rush (Def.)
---
Pace of Play / Other

| | | |
| --- | --- | --- |
| | | |
| PFF Tackling | 27 | 11 |
| PFF Coverage | 54 | 17 |
| SP+ Special Teams | 31 | 5 |
| Seconds per Play | 26.9 (79) | 28.7 (109) |
| Rush Rate | 55.5% (49) | 52.5% (77) |
---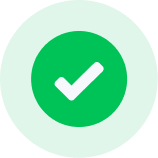 National Championship Coin Flip
The coin flip has become one of the more crucial starting points for betting. Not only is the "Middle 8" a key component to live and halftime wagering, but a number of props also gain greater value with any inkling as to who wants the ball first.
Georgia is as steady as they come, dating back to Action Network's National Championship preview from a year ago.
Georgia Wants Defense on Field First
Last season, Georgia won the coin flip five times in 2021 and deferred on every occasion. This season, the Bulldogs have won the coin toss just four times. In all winning instances, Smart elected to defer to the second half.
If Georgia wins the coin toss, the biggest shock of the game might be the Bulldogs offense taking the field first.
Georgia started on defense in nine games this season, allowing a score on the first drive only to Georgia Tech in Week 13. The remaining drives ended with seven punts and a failed fourth-down conversion by Kentucky.
When Georgia started the game with the ball, the results varied from a couple of punts, touchdowns and a fumble.
Georgia's sample set of winning the coin toss is at nine over the past 15 months, the same number of times TCU won the coin toss this season.
Dykes deferred in the opening game against Colorado. The Buffaloes were unsuccessful in putting points on the board in the opening drive of the season, but Dykes quickly reversed paths once Max Duggan became the starting quarterback.
The Horned Frogs took the ball the following three games against SMU, Oklahoma and Kansas. Once the second half of the season started, the focus shifted back to the defense, as Dykes deferred in the final five coin flips won by TCU.
Just like the Bulldogs, the Horned Frogs defense gave up just one score on an opening drive this season. Of the seven remaining games in which TCU's offense took the field first, the Frogs scored all but twice.
There are a number of factors that are predictable in the coin toss, primarily that Georgia will undoubtedly want its defense on the field first. If TCU wins the toss, the second half of the season indicates the Horned Frogs may put their defense on the field first.
Dykes may elect to put the offense on the field first considering Georgia's performance in the "Middle 8" against Ohio State. The Bulldogs won the Peach Bowl despite generating just two successful plays in 12 snaps in the four minutes before and after halftime against the Buckeyes.
---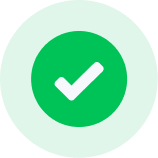 National Championship Officiating Crew
The men in stripes for the national title game come from the ACC.
Head referee Jeff Heaser has been an official since 2006 and has been a mainstay in the ACC for nearly a decade. There's nothing outstanding in Heaser's career that indicates targeting or pass interference will be a staple in the National Championship.
The statistics indicate there's a lower number of flags in games called by Heaser.
Florida State and fans of Jimbo Fisher would argue there was a bias against the Seminoles a short six years ago. Heaser called a Jimbo Fisher-led Texas A&M game against Miami earlier this season, with a combined total of 12 penalties for 107 yards in the game.
Heaser has been the head official in a College Football Playoff game before, previously calling the 2018 Rose Bowl classic between Georgia and Oklahoma. The Sooners and Bulldogs tallied only seven total penalties in a game that eclipsed 1,000 total yards.
Between Heaser's low number of penalties and numerous examples of missed calls, there's an expectation that the zebras will "let them play" whether there's an obvious infraction or not.
The referee crew may have an easy assignment with the Bulldogs and Horned Frogs. Both teams are top-20 in FBS in fewest penalties per game, each averaging less than five flags per game.
Every college football fan desires a game where the officials do not overextend on holding or pass interference, which is the projected path for the national title game.
---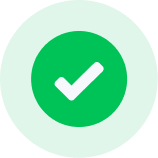 National Championship Playing Surface at SoFi Stadium
SoFi Stadium broke ground in 2016 and opened in September 2020. The state-of-the-art facility houses the Los Angeles Rams and Los Angeles Chargers while also playing host to the Jimmy Kimmel LA Bowl over the past two bowl seasons.
The surface is artificial Matrix Turf.
This type of artificial turf can be found at numerous stadiums, as it was installed at Troy in 2019 and will be the surface of next year's National Championship at NRG Stadium in Houston.
As it pertains to our national title participants, Georgia has no recent history playing on the Matrix Turf. The Bulldogs play all home games in Sanford Stadium with Bermuda grass installed.
Mercedes-Benz Stadium has been a pseudo home game for Georgia, hosting its opening game with Oregon, the SEC Championship and the Peach Bowl. FieldTurf was installed at Mercedez-Benz Stadium once it opened in 2017.
Dykes Has Experience on Matrix Turf
If there's an advantage in familiar field conditions, it would fall on TCU. The Horned Frogs played at Baylor's McLane Stadium and AT&T Stadium for the Big 12 Championship, and both locations feature Matrix Turf similar to SoFi Stadium.
Interestingly enough, both the Baylor and Big 12 Championship games fell just a point short of the closing total.
To go a step further, Dykes' home field at Cal — California Memorial Stadium —  featured Matrix Turf. Dykes has had so much recent and long-term experience on the surface that he would be able to do sales commercials for Matrix Turf.
There have been two editions of the LA Bowl in this venue. Both games landed below 40 points in scoring, as Utah State and Oregon State combined for 37 points in 2021, while Washington State and Fresno State tallied just 35 points in this year's edition.
Per Bet Labs, SoFi Stadium is 29-21 to the under in NFL games since inception.
---
TCU vs Georgia Betting Picks
Georgia and TCU will be the ultimate battle of blue-chip recruiting against experience and execution.
The Bulldogs have not finished worse than fourth in recruiting rankings since the 2016 class. Loaded with five-star talent, there's reason to believe Georgia will be a part of the national title picture for the next decade with the playoff expanding.
For TCU, this is a once-in-multiple-generations event that erupted with variables that include excellent coaching and an upperclassmen roster with underrated talent. While Georgia is supposed to be in this spot, TCU is the hot hand at the blackjack table that's disrupting the blue-blood pit boss of college football.
Action Network Projection for TCU vs Georgia
The Action Network projection on this game makes Georgia a 10-point favorite, making our side wager TCU +13 or better. This number is expected to bounce between 12 and 13.5 leading up to kickoff, as the massive number of bets on the national title game will feature whale wagers on both sides.
TCU's offense will execute against Georgia's "mint" 3-4 front, which asks the defensive line to disrupt the running game by blowing up zone read, counters and pulling linemen.
This concept has been the primary driver in Georgia and Alabama's national titles, as they've relied on a defensive line that improves with repetition against the same play.
Georgia will have success in blowing up a few plays against TCU's offensive line, but there are holes in the concept exposed by a couple of teams this season.
First, TCU rarely runs the same play under Riley. The counter and split zone plays could involve a number of offensive linemen pulling, extra blockers in the form of Demercado and Miller for designed quarterback runs, or tight end Jared Wiley shifting from 10 to 11 personnel presnap to assist in blocking.
Another issue for Georgia's defense is a leaky secondary that was unexposed against Tennessee because of the Volunteers' timing concepts. TCU is a different animal on offense — one capable of undercutting the quarters coverage with a quarterback quick enough to elude any pass rush.
Duggan has had his number called against the best defenses, including a season-high 11 designed runs against Michigan. Sacks and kneel-downs count against total rushing yardage, but a Max Duggan anytime touchdown is certainly in order, especially in goal-line situations when Miller is nursing an injury.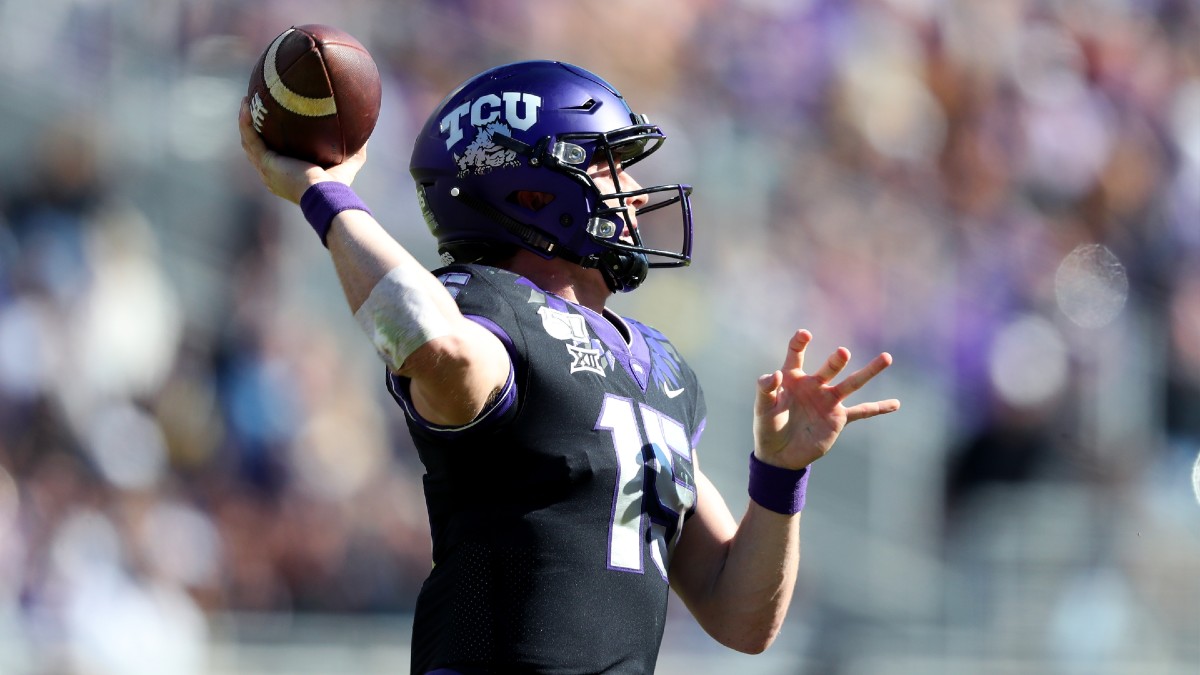 Where Duggan Will Look to Attack
Georgia will run a Cover 3 look against TCU's 10 personnel, placing three safeties deep with a four under structure mix of linebackers and nickel/star. Georgia's concept will look as if eight are in the box presnap before playing man-to-man in pre-assigned zones post-snap.
The Bulldogs depend on opponents' presnap formations and motion to identify what play is coming, an issue against a TCU offense that doesn't tip its hand on the upcoming play. One of the teams to expose this coverage was LSU with its short passing attack.
Jayden Daniels and Garrett Nussmeier relentlessly attacked with passes in between the hashes from the line of scrimmage to 20 yards down the field, known as "short center" and "intermediate center" areas.
Duggan's two highest zones for passing attempts are center behind the line of scrimmage and short center.
Reviewing zone receiving charts for every TCU pass-catcher reveals who is most crucial in this game. Johnston and Savion Williams each receive more than 20% of their targets in the short center.
The biggest winner is tight end Jared Wiley, who receives 44% of his targets in short center and 26% of targets in intermediate center. Heavily used against Kansas State in both games, Wiley cooled to a single target against Michigan.
Powered by Action Network's Sean Koerner, Bet Labs projects Wiley at 1.4 catches and 16 yards. Look for Jared Wiley over 1.5 receptions, as the tight end is crucial as a bailout for Duggan when he's under pressure.
His Temple High School teammate, Johnston will take advantage of a Bulldogs defense that allowed at least 20 yards per catch to Harrison in the Peach Bowl. Season averages put Johnston at 4.5 catches for 82 yards, but since returning to full strength after the Texas game, the senior has averaged 116 yards per game.
Look for Johnston to work the short center and collect yards after catch to eclipse any double-digit total in yards. Bet Labs projects Johnston at 4.9 catches, giving value to any prop at 4.5 receptions or better for the explosive target.
How to Live Bet TCU vs. Georgia
The total is properly priced in the market with Action Network projecting it at 64 points. A number of factors can lead to offensive interruption in this game, from Georgia's defense blowing up TCU's offensive line to the Horned Frogs increasing Stuff Rate in the 3-3-5.
Both the Peach and Fiesta Bowls went over the posted total in the third quarter, which will drive the National Championship market to steam on the over.
The key total in this range is 62 and 65, as respected money will enter the market the closer the number gets to 65. My personal strategy is to wait hours before kickoff to take the last posted under, with plans to come back live on the over if the first few drives are stalled.
The Stetson Bennett Prop to Bet
Georgia's offense has the ability to be as flammable as TCU, but without the safety blanket of McConkey, the passing game can go off the rails for Bennett.
The reigning national champion quarterback was picked off by Ohio State as he logged two turnover-worthy plays for the first time since Week 9 against Florida, a product of missing McConkey.
TCU cornerbacks Tre'Vius Hodges-Tomlinson and Josh Newton have combined for 32 forced incompletions and six interceptions, while Bud Clark terrorized Michigan with his fifth interception of the season.
Because Gillespie keeps the TCU secondary aggressive on attacking routes, add a "Stetson Bennett to Throw an Interception" prop into the portfolio. Koerner projects Bennett at 0.6 interceptions for the game, indicating plus-money as value on the interception prop. However, the wager size will decrease at the posted number of -115.
Because TCU whips the bat through the strike zone with intentions of hitting a home run, there's a direct opposite effect when it whiffs.
If Georgia finds itself in another barnburner similar to the Peach Bowl, AD Mitchell may be the beneficiary. With only 13 targets on the season, oddsmakers may shade Mitchell on the lower end if looking at his season numbers that were tainted with injury.
Mitchell received six targets against Ohio State, with 18.8 yards as the average depth of target. The second-year receiver has never had a catch longer than 40 yards, but the bar for his explosiveness was set in the Peach Bowl. Any AD Mitchell longest reception at 21.5 or better deserves investment.
Georgia's loss of Washington at tight end would be felt in the running game, as a third of McIntosh's rushing attempts go over the tight end. Without the second-best blocker on the field, running will be a chore against a TCU team that produced a stop on half of Michigan's rushing attempts.
With 11 rushing attempts expected at 5.4 yards per carry on the season, take Kenny McIntosh under 68.5 rushing yards for the game.
As for scoring props, in Kell we trust. After watching TCU warm-ups in the Fiesta Bowl live from the field on New Year's Eve, the kicker still had room on attempts from 57 yards.
Generally, oddsmakers place props on longest kick in the mid-40s, but Kell nailed a 54-yarder against Iowa State on Thanksgiving weekend and will do the same if given the chance.
---
Collin Wilson's 14 Betting Picks for TCU vs. Georgia
Max Duggan Anytime Touchdown (+130)
Jared Wiley Over 1.5 Receptions
Quentin Johnston Over 4.5 Receptions (-130)
Kendre Miller Under 89.5 Rushing Yards
Stetson Bennett to Throw an Interception (-115)
AD Mitchell Longest Reception Over 21.5
Kenny McIntosh Under 68.5 Rushing Yards (-130)
Darnell Washington Under 2 Receptions
Longest Field Goal Over 44.5
TCU to Score Longest Field Goal (-110)
Quentin Johnston First Touchdown (+1100)
TCU Defense First Touchdown (+3500)
How would you rate this article?
This site contains commercial content. We may be compensated for the links provided on this page. The content on this page is for informational purposes only. Action Network makes no representation or warranty as to the accuracy of the information given or the outcome of any game or event.