Urban Meyer Back in College? How Athletic Directors View the Jaguars Football Coach for a Potential Hire
Credit:
Michael Reaves/Getty Images. Pictured: Urban Meyer.
The Action Network asked 65 athletic directors if they would consider hiring Urban Meyer in 2022.
| | | |
| --- | --- | --- |
| | Yes | No |
| Overall | 27% | 73% |
| Power 5 | 15% | 85% |
| Group of 5 | 39% | 61% |
If Urban Meyer's tenure with the Jacksonville Jaguars is NFL — Not For Long — nearly three-fourths of college athletic directors told The Action Network they would not consider Meyer if they needed a coach in 2022.
"No way," a Power Five AD said. "Not in a million years."
While 73% of the athletic directors contacted by The Action Network said they would not consider hiring Meyer, 27% said they would. The Action Network contacted 65 of the nation's 130 FBS athletic directors, including at least five ADs from each of the 10 conferences.
The ADs were asked if their school had the money and resources, would they consider Meyer if their school needed a new coach in 2022. The ADs were granted anonymity for their responses.
Group of Five ADs More Willing to Hire Meyer Than Power Five
Of the athletic directors contacted by The Action Network, the ADs at the smaller Group of Five conference schools were more willing to take a chance on Meyer than the bigger Power Five schools.
Nearly 40% of the Group of Five athletic directors said they would consider hiring Meyer, compared to only 15% of the Power Five athletic directors.
One of the most accomplished coaches in college football history, Meyer's long-term status with Jacksonville is in question. The Jags are 0-4, and last weekend viral videos surfaced of a woman — not Meyer's wife — dancing on Meyer's lap and also showed Meyer grabbing the woman's behind.
"While [university] presidents and athletic directors want people of high character, fans only care about winning," said a Group of Five AD who would hire Meyer. "They will overlook all sorts of indiscretions for winners. Losers, on the other hand, can get fired for running a stop sign."
Countered a Power Five AD: "Are you shitting me? He has a mental problem. How does a guy that makes $10 million a year go to a bar and put his hand up a woman's crotch?"
In Meyer's 17 years as a college head coach, he has an 85.3% winning percentage, the third-highest all-time among FBS coaches. In 13 years at Florida and Ohio State, Meyer's teams had nine Associated Press Top-10 finishes and won three national titles.
"The coaching talent pool is limited," said a Power Five AD who would consider Meyer. "Recycling [a coach] is dicey. I'd go with the proven collegiate winners that walked away such as Meyer, [Bob] Stoops or [Chris] Petersen."
---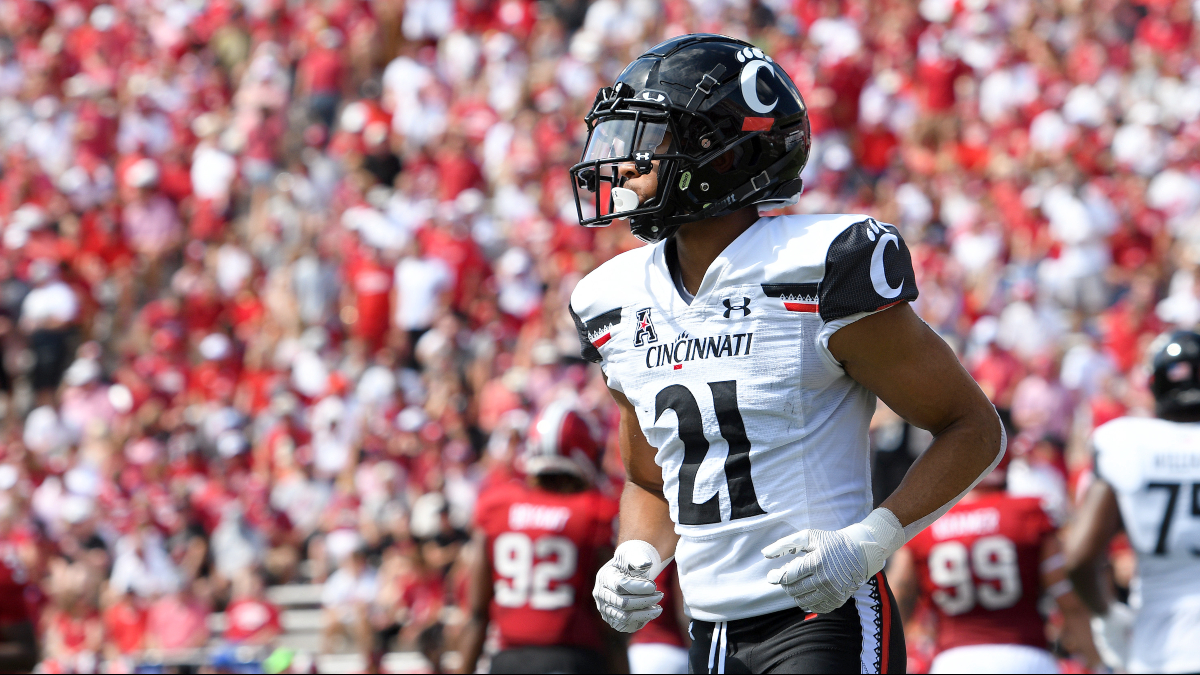 Brett McMurphy's Bowl Projections
---
How Meyer's Off-Field History Impacts Potential Hire
As successful as Meyer was as a college coach, he was just as controversial off the field.
At Ohio State, he was suspended three games by the school for ignoring years of domestic violence by an assistant coach. In Meyer's six seasons at Florida, 31 players were arrested and he resigned twice, citing health reasons.
Several Power Five and Group of Five ADs expressed their opinions but ultimately said their university president and/or board of regents would factor in the decision.
A Group of Five athletic director said the smaller schools "have to take calculated risks. With our limited resources, a huge part of coaching hires is potential return on investment. A big key [with Meyer] would be the results of a very thorough vetting, but assuming that didn't uncover anything [more], then yes."
A Power Five AD said they would consider hiring Meyer, but only after doing a "deep dive" into his past.
"Yes, I would [consider him], but I'd have to really attempt to understand what happened [at Ohio State]," a different Group of Five AD said. "I would be more concerned about his time at Florida and the number of player character issues there."
Another Group of Five AD said they would hire Meyer.
"Absolutely. He wins," the AD said. "I would be concerned knowing he may not be with us long, but I would make sure the buyout was airtight and protective [of the university]."
A Group of Five AD said they would need more information before deciding.
"I've never met Urban, so it would all depend on if there was anyone that knew him well or worked closely with him that I really trusted that could tell me anything different than what we've seen play out publicly," the AD said. "Obviously, he's a great football coach, and his former players seem generally positive about his impact on their lives. But there's an element of self-sabotage that's deeply concerning."
The majority of Group of Five ADs contacted opposed hiring Meyer.
"Not an ice cube's chance in hell," a Group of Five AD said.
Added another Group of Five AD: "Hell no. There is no way I could hire Urban — now or after his actions at Ohio State. He is a moral train wreck and a big-time potential liability."
A Power Five AD said they wouldn't hire Meyer now and would not have hired Meyer 10 years ago after he left Florida.
"There are just too many uncertainties surrounding him," said a Power Five AD, who would not consider Meyer.
Added another Power Five AD: "I can't imagine anyone hires him at this stage. He's clearly shown he can't handle these big jobs."
One Power Five AD said they wouldn't hire Meyer at their current school. However, then added: "If I was someplace else, I wouldn't rule it out."
---
More from Brett McMurphy
How would you rate this article?
This site contains commercial content. We may be compensated for the links provided on this page. The content on this page is for informational purposes only. Action Network makes no representation or warranty as to the accuracy of the information given or the outcome of any game or event.