Raybon: Why We Should All Root for Cam Newton to Sign with the Patriots
Credit:
Robin Alam/Icon Sportswire via Getty Images. Pictured: Cam Newton
The Patriots would be a dream landing spot for Cam Newton in terms of entertainment upside. Chris Raybon explains why.
Editor's note: The Panthers are expected to release Cam Newton on Tuesday, meaning the quarterback will hit the NFL free agency market.
---
The Patriots have been eerily quiet on the quarterback front. That could mean Bill Belichick is about to fleece Bill O'Brien for Deshaun Watson, or maybe he plans to gasp trade up in the draft for once and go after someone like Tua Tagovailoa. Or perhaps he's betting on Jarrett Stidham being no worse than Matt Cassel, who led them to an 11-5 record in 2008.
But if Andy Dalton is truly the primary target, that's a problem, because Andy Dalton is not very good.
And while Jameis Winston's arm talent is intriguing, his penchant for throwing three-seasons worth of interceptions every year has become insufferable, and doesn't figure to be a good fit with a franchise that values decision-making.
So why not take a flier on Cam Newton?
Whatever the outcome, it's hard to imagine how a Newton-Patriots union would disappoint from an entertainment perspective.
The fate of a franchise that hasn't won fewer than 10 games since 2003 and hasn't had a losing season since 2000 resting on the shoulders of a quarterback coming off an eight-game losing streak. The juxtaposition of a player many view as the NFL's sorest loser going to a franchise that has spent the past two decades as the championship frontrunner. A 31-year-old former first overall pick whose body has already began to break down succeeding a 42-year-old former sixth-round pick who is seemingly as healthy as he's ever been. A quarterback known to throw towels over his head in defeat replacing a quarterback known to never throw in the towel, even down 28-3 (until he ultimately decided it best to throw in the towel on New England, that is).
Newton's fall from grace has been sudden and painful to watch.
His current eight-game losing streak, which spans his two starts last season and his final six in 2018, makes it easy to forget that 2018 was also one of the best seasons of his career as a passer. His 67.9% completion rate that season shattered his previous career-best by more than six points, his 5.8% sack rate was the best of his career, his 94.2 passer rating was the second-best and he tossed multiple touchdowns in 11 straight games.
Does that Cam even exist anymore? And if so, what's his new normal as a rusher? Does taking a year off mean he'll be able to resume merely being the slower, more lumbering version of himself that still rushed for 32.7 yards and 0.3 touchdowns on 7.2 carries per game in 2018? Or was there more to blame for his utterly useless five carries for -2 yards on the ground in two starts last season than a Lisfranc foot injury?
We'll have no way of knowing for sure until he takes the field in 2020, but it sure would be fun to watch him figure it out as a Patriot.
The range of outcomes seems boundless on both ends.
On the one hand, it's possible that the time off did Newton good, allowing his focus to shift to soaking up all of the things the Patriot way has to offer. After nine years in Carolina, where he essentially was the culture, New England could do wonders for him: Some players benefit from the policing and accountability that is emphasized in Foxborough, but Newton doesn't need any of that. But what he could use after spending nine years of his career under a good-but-not great regime headed by Ron Rivera is the knowledge.
Thirty-one is still considered to be within a quarterback's prime, and Newton is still talented enough to have success in this league, but he needs to up his mental game to take pressure off relying on his failing body.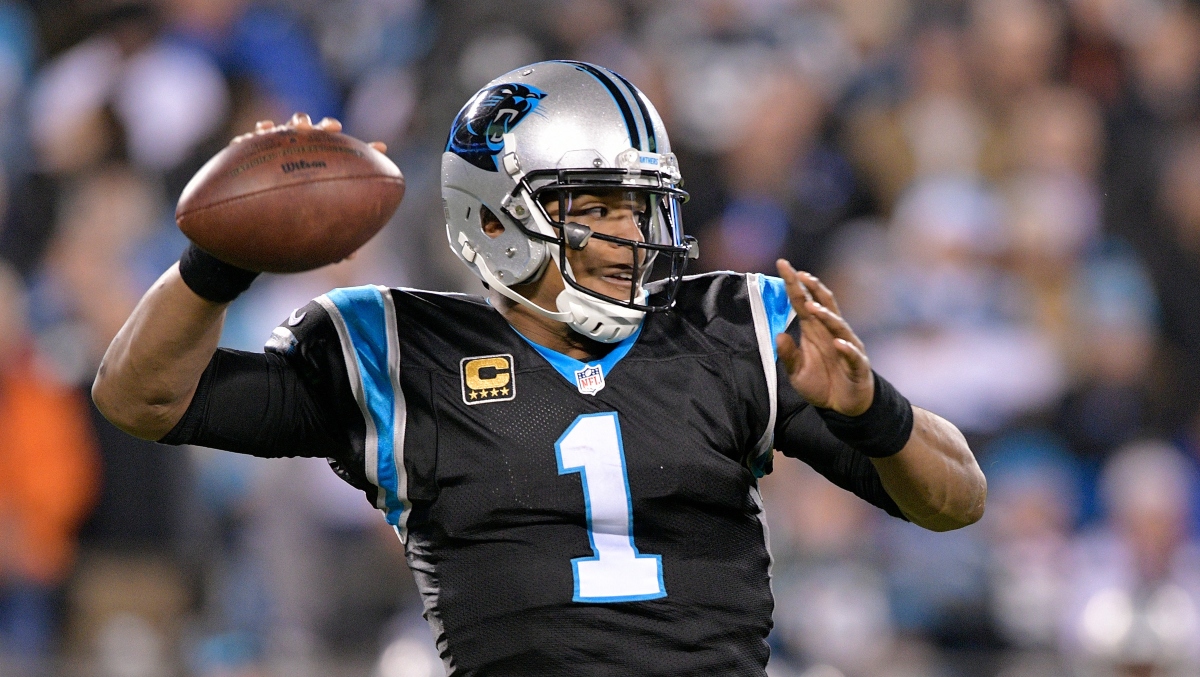 We saw glimpses of how beneficial a fresh take from a sharp coaching mind could be for Newton when the Panthers hired Norv Turner, who deserves much of the credit for Cam's strides in 2018 before injuries took their toll. You never know with Patriots offensive coordinator Josh McDaniels — he hasn't exactly been afraid to bail on a job when faced with an uncertain quarterback situation in the past — but assuming he remains with the team, he would likewise have a positive effect on Newton.
Self-quarantining on the sideline with a towel draped over his head while losing wouldn't fly in New England — losing in any manner wouldn't fly for very long in New England — so it would be fun to see whether Newton is willing to buy in and change some of his habits, both on the field and on the sideline. Likewise, after essentially jettisoning Tom Brady, it would be fascinating to watch how Belichick would handle another larger-than-life personality at his team's most important position.
The Patriots' elite defense adds another layer of intrigue to a potential union.
During Newton's eight-game skid, he led the Panthers to only 19.3 points per game, though their defense also allowed 26.8 over that stretch. The Patriots, meanwhile, led the league with 14.1 points per game allowed last season. So there's a scenario in which Newton could continue to play poorly but the Patriots still eke out a bunch of 19-14 wins, and what then? Belichick hasn't had to think about benching a quarterback for 20 years — how fast or slow would his hook be if Newton continued to give us Bad Cam, but they were still winning? Would we get another "on to Cincinnati" moment?
As down on Newton as everyone seems to be, it's not hard to imagine him shifting the narrative in a game-manager type role if the defense continues at 2019 levels (which admittedly is easier said than done; defense tends to regress to the mean more strongly than offense).
Julian Edelman would be the best short-area receiver Newton has ever played with. James White isn't Christian McCaffrey, but he too will move the chains. And if Newton still has a thing for throwing to bigger, stiffer types a la Kelvin Benjamin and Devin Funchess, N'Keal Harry is there and is entering Year 2, which is generally when wide receivers are most likely to break out.
And if Newton gets frustrated with the somewhat motley crew of dudes the Pats employ at receiver and decides to go into full tantrum mode, he can always fall back on the "hey, Brady got pissed off at these guys, too" excuse.
There's no way to spin a silver lining when it comes to moving on from a legend like Brady, but for a team with receivers who often struggled to gain separation, one upshot to replacing a 43-year-old pocket passer with a player like Newton is that Newton is not relegated to waiting around in vain for someone to get open. If the time off allows him to regain at least some functionality as a runner, Newton figures to be a better alternative than the pocket passers on the market, all of whom are obviously far inferior to Brady. The future Hall of Famer saw his yards per attempt dip under 6.0 over the second half of last season, and if he couldn't make it work, I wouldn't hold my breath for a turnaround using the same approach with Dalton or an interception machine like Winston.
If Newton can rekindle his pre-injury strides as a passer while making judicious use of whatever scrambling ability he has left, he could win ugly, similar to how the Bills learned to do with Josh Allen (though, admittedly, Newton doesn't have the weapons nor the arm strength to challenge defenses vertically the way Allen does).
Specifically, Newton could improve the offense in situational football, namely on third down and in the red zone. Despite missing two games in 2018, Newton still finished with the fourth-most rushing first downs among quarterbacks (36), and the Pats finished 17th in third-down conversion rate, so a modest improvement could get them back to being an above-average third-down team.
And the dimension he can add as a red-zone threat on the ground could go a long way for an offense that converted red-zone trips into touchdowns just 50% of the time last season, the seventh-lowest rate in the league.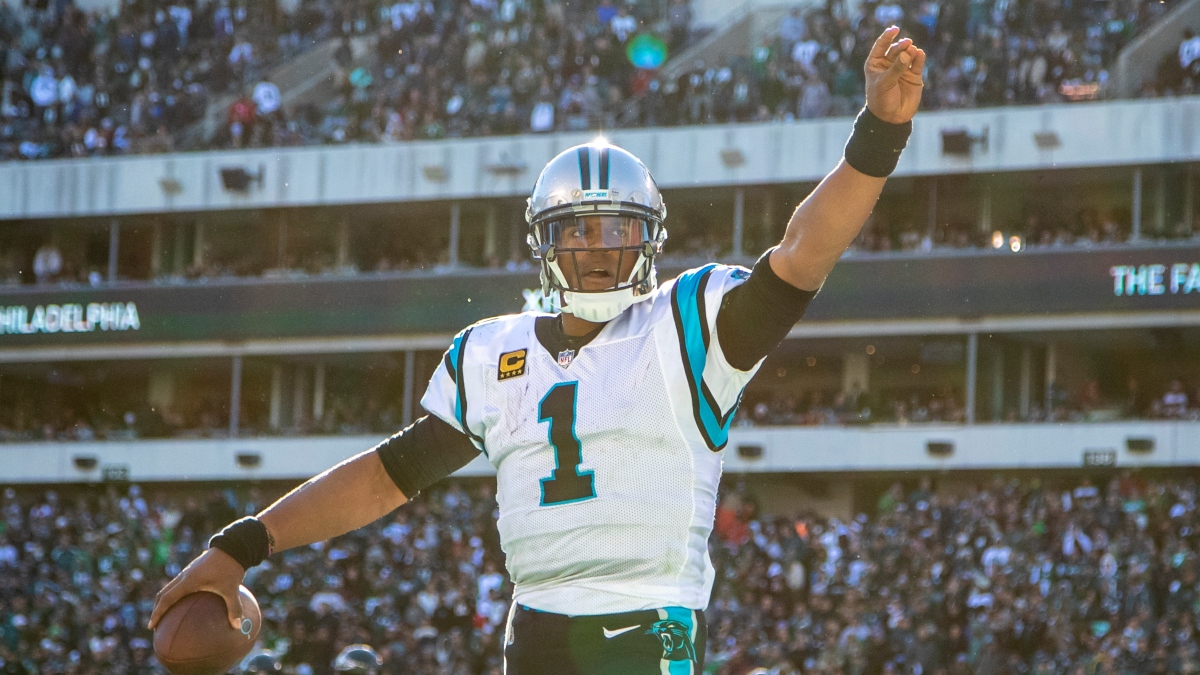 Of course, one the other hand, this could also end disastrously — but that's why it would be so much fun.
Trust me: A snarling, incredulous Belichick on the sideline won't be half as much fun if his anger is directed at someone boring like Dalton. If the Pats are struggling, I want to see Belichick march over to Cam and confiscate his towel!
It goes without saying that Newton is a polarizing player. If you don't love him, you probably hate him, or dislike him very much. And if he's truly broken, I can't imagine there would be a more entertaining place to (hate) watch him pile up losses than in New England — there's a certain gravity that comes with losing to the Jets or Dolphins that is guaranteed to make takes hotter and memes funnier. And even though the Bills are legitimately good now, the dragging from a loss to his fair-skinned doppelgänger Allen figures to be especially harsh.
Universe, you've given us a thoroughly shitty start to 2020 — there will be no sports for the foreseeable future, so we're really counting on having a peak NFL to look forward to. Please make things a little weirder and a lot more interesting by delivering Cam to the Pats! (And please, please, please let there be an NFL season. Don't even play with me like that!)
FanDuel lists the Patriots at +470 to land Newton as of Friday morning — third behind the Redskins (-110) and Dolphins (+200).
Here are the full odds:
Washington Redskins: -110
Miami Dolphins: +200
New England Patriots: +470
Jacksonville Jaguars: +750
Las Vegas Raiders: +900
Denver Broncos: +1200
Pittsburgh Steelers: +2900
Cincinnati Bengals: +4500
How would you rate this article?