Your Guide to Five Last-Minute NFL Betting Pool Ideas
Credit:
Douglas DeFelice-USA TODAY Sports
The 2018 NFL season is only a few days away, but it's not too late to organize a football betting pool.
Whether you want to root against kickers or cheer for 33 points, The Action Network has you covered with five last-minute ideas.
We have now reached the point where we count down the start of the NFL season in hours.
The good news is, for those who haven't already entered a football betting contest — or for those looking for more action — you still have time to organize a pool.
In the final installment of our five-part football betting contest series, we will introduce five simple, last-minute contest ideas that you can organize before the NFL season kicks off. (There's also no harm in waiting until next week to start one.)
Hopefully one catches your eye and makes your football season more enjoyable, and potentially more profitable.
More betting contests:
Bochner Pool
|  
NCAA Survivor
|
Bankroll Builder
|
Ultimate Pool
Football Madness
This is best for larger groups, but can be done with smaller groups as a monthly contest throughout the year. Take 16, 32, 64, 128 or 256 entries and slot them head-to-head in a March Madness style bracket.
If you don't have an exact number of participants to fit in a clean bracket, you can always offer first-round byes to some, either at random or based on criteria (which might be difficult in its first year).
Similarly, you can seed participants either randomly or by using predetermined criteria. This can be fun if you choose the latter, as you can get into some pretty fun conversations about why one of your friends is a No. 1 seed and the other is a No 16. seed.
From there, it's simple: Pick five games against the spread (and total points for Monday Night Football) from the lines the commissioner sends out each week.
If you win your head-to-head matchup, you advance in the bracket. If there is a tie, it comes down to the MNF total guess.
If you want to make it more interesting, you can also create a loser's bracket.
Stars Pool
This is as straightforward as it gets. Pick every game against the spread each week and choose three games as your "star" games. Non-star games are worth one point while star games are worth two.
A small prize is paid out each week to the person with the most overall points using the star record as a tiebreaker.
A portion of the pot is also set aside to pay out the full season winner(s). You can pay out both the total points winner and/or star points winner.
---
>> Sign up for The Action Network's daily newsletter to get the smartest NFL conversation delivered into your inbox each morning.
---
33 Pool
Every participant gets a random team each week. You can use a random number generator on Excel or simply pick out of a hat. If your team scores exactly 33 points, you win the pot. If no team scores 33, the pot carries over until somebody does.
This pool can make the end of games extra exciting, especially if the pot has carried over for a few weeks. (Thirty-three points also hits a lot more often since the PAT rule change.)
This works best with 32 people, but you can also do multiple teams for a smaller group. If you do use 32 people, remember that each entrant will need to have a bye week.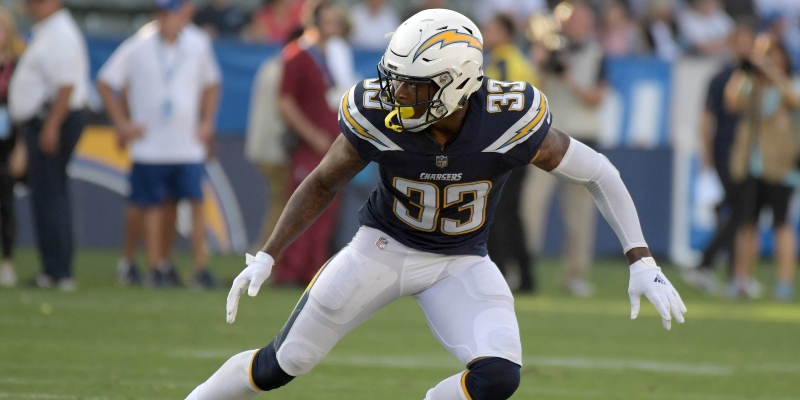 "Kickers Miss" League
From a simplicity, entertainment and uniqueness perspective, it's hard to top this one.
Four, eight or 16 people do a snake draft of all 32 NFL kickers heading into Week 1. The goal of the league is to take kickers who will miss the most field goals in the regular season. Period.
You start all of your kickers each week and receive points only for misses while losing points for long makes. Kickers can be dropped and picked up via free agency on Tuesday going in opposite order of points standings.
You can customize your points system, but here is a suggested format:
Miss from 30+ yards: +1 point
Miss from less than 30 yards: +2 points
50+ yard make: -1 point
It's great and simple and forces you to hate kickers for making field goals.
It doesn't get much better than that.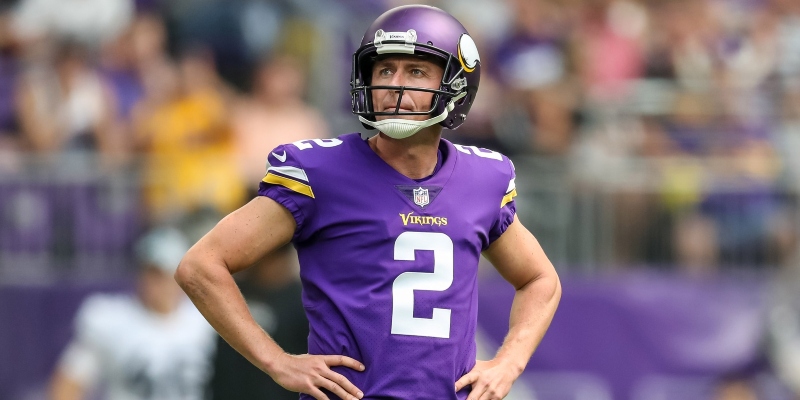 NFL Wins Pool
This idea came from Bill Simmons, but we will also suggest a betting twist.
For the standard version, you need 10 people who will each draft three teams in the following format:
Team 1: 1st pick, 20th pick, 26th pick
Team 2: 2, 16, 29
Team 3: 3, 13, 30
Team 4: 4, 18, 25
Team 5: 5, 15, 27
Team 6: 6, 19, 22
Team 7: 7, 11, 28
Team 8: 8, 17, 21
Team 9: 9, 14, 23
Team 10: 10, 12, 24
The way the picks are staggered typically works out well: Those with the best picks in the first round are usually scraping the bottom of the barrel at the end of the draft, while those with later first-round picks can typically find strong third teams.
Overall, the player with the most combined wins at the end wins the contest. You typically need about 30 wins between your three teams to take home the money.
Betting twist: Everything stays the same, except you also award a half-point point for covering the spread and/or a half-point for winning on the road.
Authors of this article include The Action Network's own: Alex Koontz, Collin Wilson, Evan Abrams, Ryan Patsko, Stuckey and Matt LaMarca.