New in The Action Network App: Line Move Alerts
The line for the biggest sports betting event of the year, Super Bowl 55, is now set.
The Kansas City Chiefs are 3-point favorites against the Tampa Bay Buccaneers, which is significant for NFL bettors.
Nearly 15% of all NFL games since 2003 have finished with a margin of victory of three points. So ensuring you're betting the best number possible is never more important than when the spread sits at 3.
We know that most Super Bowl bettors don't have the ability to monitor real-time odds movement for two straight weeks, but don't fret, we're here to help.
Simply download or open our free app and let our brand new Line Alerts feature do the work for you. With this new update, you can:
Set and manage all your alerts directly from the scoreboard.
Get notified when odds for a game reach your desired threshold (PRO only).
Waiting on Kansas City to dip to -2.5? Set your Super Bowl threshold and we'll alert you the second that number is available.
Just click the bell next to the game in the scoreboard in The Action Network app, select your team, and select the line you want.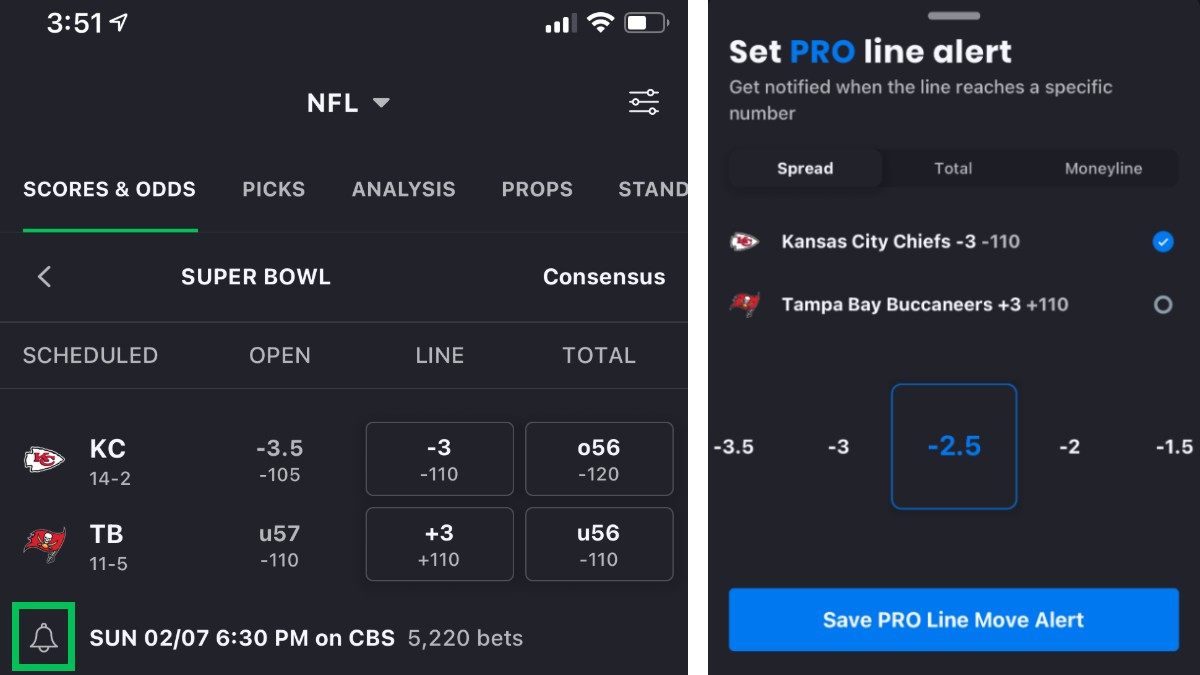 Can't pass up the idea of Tom Brady getting 3.5 points in a title game either? Set an alert the other way, and we'll tell you if it pops up at one of your books.
When you click the bell again, you'll see all the line alerts you have set for that game.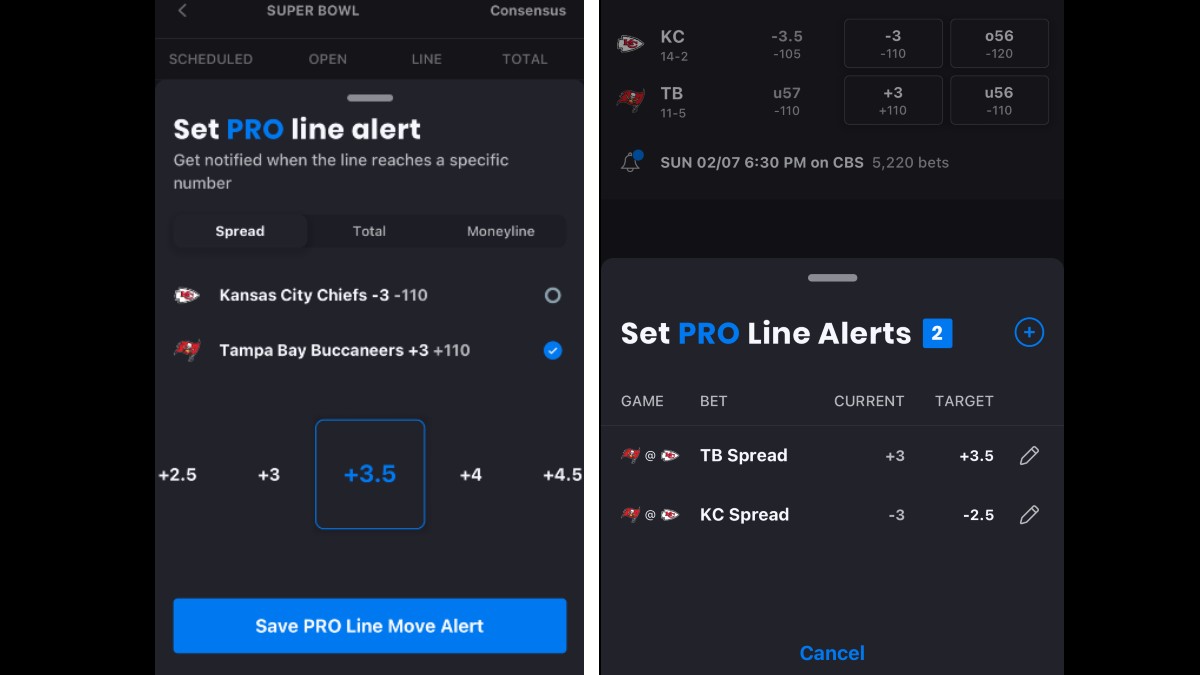 Our app includes every key feature you need for a profitable Super Bowl 55, like the ability to monitor real-time line movement, the latest Chiefs vs. Bucs spread and over/under betting percentages, picks from our team of expert NFL bettors and more.
How would you rate this article?