NFL Betting Tip: The Best Ways to Fade 3-0 Teams Going Forward
Credit:
Bryan M. Bennett, Getty Images. Pictured: Tyler Kroft, Josh Allen
Three weeks into the NFL season, it's hard to be any better than 3-0.
Sports are binary in the end. You either win or you lose. And no matter what road you took to get there, you did some things right if you got to 3-0.
So congratulations to the Buffalo Bills, Chicago Bears, Green Bay Packers, Kansas City Chiefs, Pittsburgh Steelers, Seattle Seahawks and Tennessee Titans.  This season has started out as well as possible through three weeks.
What History Says About 3-0 Teams
Historically, around 75% of all 3-0 teams made the playoffs in the modern NFL era, and that number will probably tilt slightly upward now that the playoffs have expanded from 12 to 14 teams this season.
And 75% is pretty good! It's a heck of a lot better than the odds for 1-2 or 0-3 team's, that's for sure. But it's also not nearly as high as you'd think. Fans of teams that went 3-for-3 will be expecting a trip to the playoffs, but with seven undefeated teams so far the math tells us at least one of these teams will likely still miss the playoffs — maybe even more than one.
So which 3-0 teams could still miss the postseason, and how do we bet them going forward? It's time to imagine a worst-case scenario, and we're talking really bad since one of these teams probably needs to finish 5-8 to miss the playoffs. Who's at risk?
Safe barring a quarterback injury disaster
Kansas City
Seattle Seahawks
Green Bay Packers
Let's not waste a lot of time on these three teams.
Patrick Mahomes is 27-7 lifetime, so he's probably not going to finish 5-8, especially in that division. Russell Wilson has never won fewer than nine games in a season and looks like the MVP front-runner.
Aaron Rodgers is probably most vulnerable of the three just because of his age and a bit of injury history. But Rodgers has played at least 15 games in all but two seasons, and he's finished above .500 in all but two seasons. Green Bay's division is looking soft, and they have an easy schedule down the stretch.
If you have a superstar quarterback, you usually make the playoffs. If you start 3-0, you usually make the playoffs. If you do both? You're in pretty good shape.
We just saw the quarterback disaster
You might be able to include the Steelers in the tier of teams above, but their nightmare scenario feels more likely because we just saw it last year.
Ben Roethlisberger is always an injury risk, and he didn't even make it this far into the season last fall before being sidelined. The Steelers got the worst quarterback play in the NFL in 2019 and saw the bottom fall out on their offense.
Even still, Pittsburgh clawed back with defense and coaching and was somehow still in the playoff hunt in Week 17. The Steelers finished 8-8 and have still never finished below .500 any year since drafting Roethlisberger, a remarkable feat.
The Steelers may not be as impressive as their 3-0 record looks. Their three wins are against a trio of 0-3 teams in the Giants, Broncos and Texans, and all three games were still relatively close in the 4th quarter.
But Pittsburgh has a habit of playing to their opponent, and the Steelers didn't blow any of the games. They also have one of the most talented defenses in football, an excellent offensive line and good weapons on offense.
Even if Big Ben went out for the season almost immediately, they'd likely still be in the mix. They look pretty safe.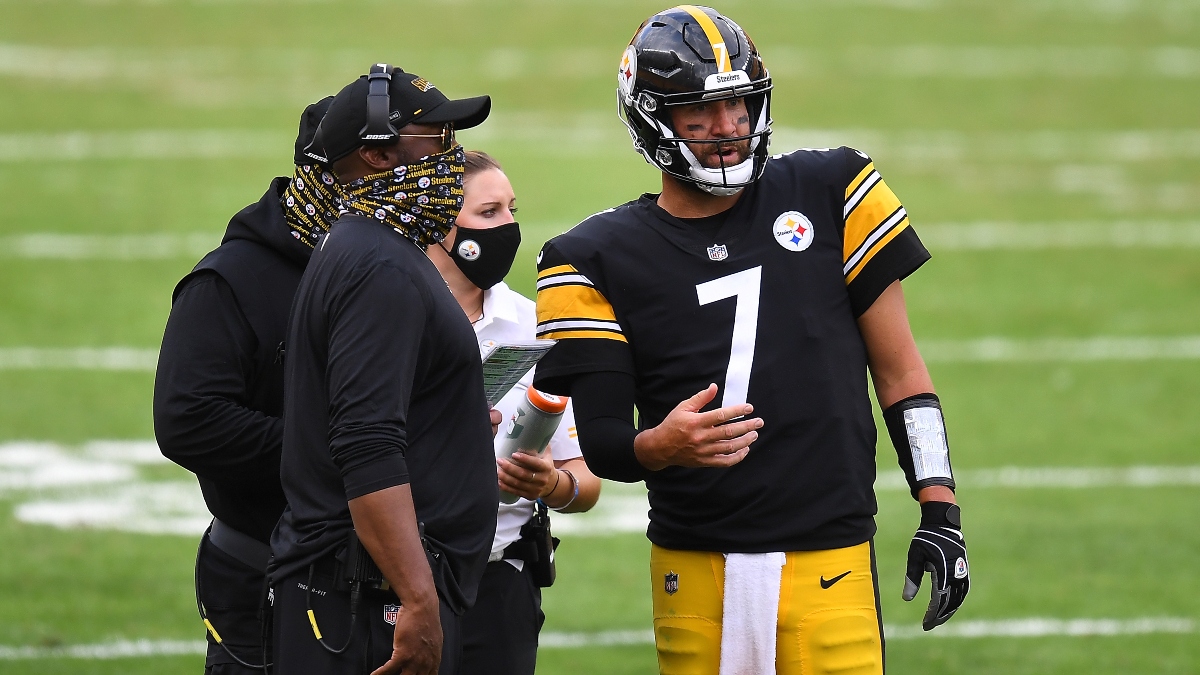 Three teams that could be in danger
Bills fans won't be happy to be included in this bottom section, but we need to see more from this team before we lock them in for sure. Josh Allen has made huge strides but still makes some really wonky plays, and he's certainly nowhere near the quarterback of those teams above. His physical running style also makes him more of an injury threat.
The Bills play in an easy division, but they already played two of their easiest games against the Jets and Dolphins. We'll learn a lot more about Buffalo over the next three weeks as they face the Raiders, Titans and Chiefs, who are 8-1 combined. Buffalo is 3-0 now, but could easily be 3-3 soon.
The Bills still need to play three teams from the difficult NFC West, the Steelers and two games against the Patriots. This schedule is no picnic, and it's not like Buffalo blew out Miami or New York, and the Bills almost blew it against the Rams.
The strength of this team was supposed to be the defense, but Buffalo's D has been closer to average than great thus far. That might work against the Dolphins and Jets, but can the Bills really win shootouts against the Chiefs, Patriots, Seahawks and Steelers?
The Bills have plenty to prove still. Let's see how things look in three weeks.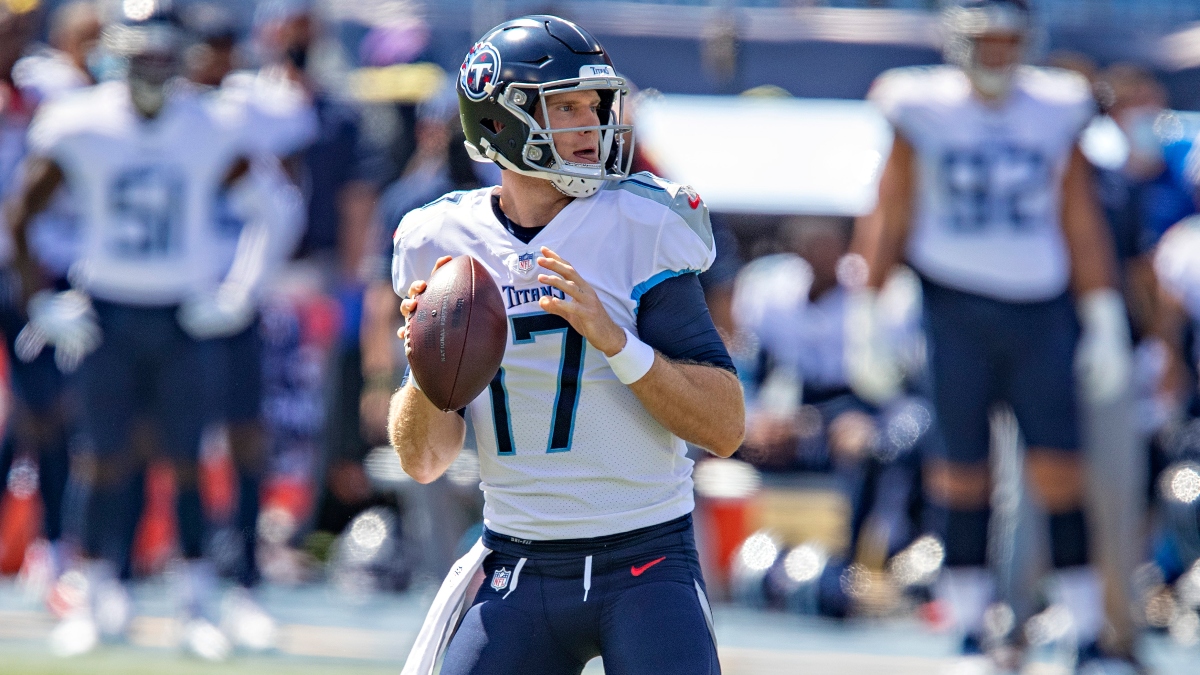 The Titans play the Bills in a week (pending their COVID situation), so one of these teams is guaranteed a blemish soon.
We don't have any precedent for a pandemic outbreak or what it could mean for the health of a football team, so there's no need to speculate. Even if the Titans do not lose any key players, the schedule could really pile up and make things difficult if things start backing up.
But there's plenty of reason to doubt the Titans even if you look past the COVID outbreak. Tennessee is 3-0 in the standings but 0-3 against the spread. Their wins have come against the Broncos, Jaguars and Vikings by the skin of their teeth, and those teams are 1-8. Tennessee has a +6 point differential. The Titans are a few bounces away from 0-3.
The Titans have been around league average for several years running and that continues to be the case in 2020, so they play a lot of close, coin-flip games. That they've been lucky in three of them so far has no real bearing on their ability to do so the rest of the season.
Tennessee's schedule stiffens in a hurry going forward. The Titans still play four 3-0 teams, including Pittsburgh and Buffalo, plus the Packers and Bears later this season. They've also got four games against the Colts and Texans plus the entire AFC North, aka the Ravens and Browns, left on the docket.
The Titans don't look likely to take a next step to elite status, so their best hope is continue to be mostly good and win these close, random games. They were always going to float around 8-8. A 3-0 start seems like a great way to avoid that, but an 8-8 team would finish 6.5-6.5 in 13 games, and that could put Tennessee right on the edge of the playoffs. Add in a tough schedule and a bad bounce or two, and things could go awry easily.
The Bears are 3-0 but feel inches away from 0-3. They have a miserable -19 point differential through the first three quarters but have escaped with a pair of 3-TD fourth-quarter comebacks, one by Mitch Trubisky and the other by Nick Foles.
Chicago nearly lost to the Lions in the final seconds of Week 1 but saw a winning touchdown fall through D'Andre Swift's hands in the final seconds. In Week 2, the Giants were threatening in the redzone with a chance to win but couldn't finish the job. Last week, the Falcons led by 16 halfway through the final period and lost.
Those three opponents are 0-9 right now, and the Bears could — and maybe should — have lost to each of them. Chicago's record may read 3-0 right now, but the Bears are not fooling anyone.
Then again, are these still those same Bears? Chicago looked like a different team with Nick Foles under center, and he could raise the entire team's ceiling if he takes care of the ball and doesn't put the defense in a bad spot so often.
We'll learn a lot about the Bears the next two weeks. They play the Colts and Bucs, two overlooked teams that have been among the best in the league, and they play them in a five-day stretch with the game against Tampa Bay coming on Thursday Night Football. If this Foles thing is real, the Bears could be 5-0 in a week.
Chicago's schedule is nowhere near as difficult as Tennessee's or Buffalo's. The Bears still play the Panthers, Jaguars and Lions, and their three games against the Vikings and Texans could be easier than expected too. Those six opponents are a combined 3-12 right now.
The NFC playoff road will be tougher, and Foles has a long injury history so the Trubisky era may not be over just yet. The Bears are not out of the woods yet.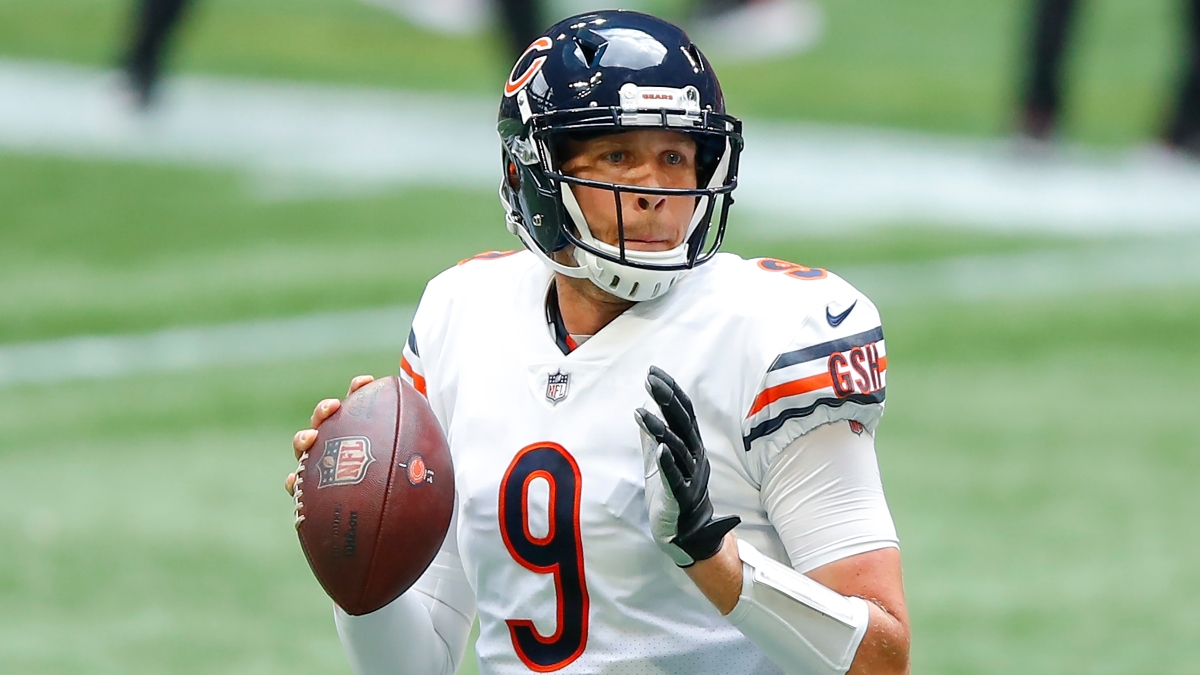 How do we profit by fading the right 3-0 team?
Bet against them in their upcoming games while their record inflates their status. You know how we'll learn a lot about Buffalo, Tennessee, and Chicago the next three weeks? I'll be fading them until I learn my lesson.
Fade the right win total. Buffalo's under-10 is -130. The Bills have to finish 8-5 for you to miss that one, a steep ask with their tough schedule. Chicago is still +100 to go under-9. You'll need a 5-8 finish to hit that one so you better be certain (all odds via DraftKings).
Fade a team by betting them to miss the playoffs. Chicago is +154 to miss the playoffs, a much better bet than that under-9 since they could easily finish 9-7 and miss in the NFC and you're getting 50% better odds. The Bills are +305 to miss the playoffs, so that's very tasty (odds via DraftKings).
If you don't like the Bills or Bears, you should be all-in on the Patriots and Packers winning the division. Green Bay is -200 so not a ton of value there, but New England is +125 so there's some definite intrigue (odds via DraftKings).
Tennessee's odds won't be available until this COVID situation sorts out. That also takes the Colts off the table for the division at DraftKings, for now. The Colts remain my favorite buy low team in the NFL and they were +160 in the NFC South at some books before the COVID news. Once that line reopens, jump on it.
Needless to say, if you'd like to fade the Steelers, Seahawks, Packers, or Chiefs, you can make some of those same plays above — and at even better odds.
Don't just assume 3-0 makes someone a playoff lock or even a good team! For some of these teams, it's time to start fading.
How would you rate this article?