2020 NFL MVP Odds & Predictions: Bet Ben Roethlisberger Before It's Too Late
Credit:
Roy K. Miller/Icon Sportswire via Getty Images. Pictured: Ben Roethlisberger
Editor's note: This story was written before the Ravens-Steelers game on Wednesday, but check DraftKings for updated NFL MVP odds to see how Ben Roethlisberger's move after.
---
I just got this message from one of my editors: "How strongly do you feel about this [tweet]? Strong enough to write (even a very short) case?"
Yeah, I feel pretty strongly about it.
Here are 2,000 "brief" words on why you should bet on Steelers quarterback Ben Roethlisberger to win the 2020 NFL MVP Award.
Patrick Mahomes: Clear NFL MVP Pick?
Earlier in the season, when most people were on the Russell Wilson MVP bandwagon, I repeatedly said that Mahomes was undervalued in the MVP market.
Seriously, a Mordor orc marching to war couldn't have banged this drum any harder.
I actually do like kicking dead horses, why do you ask?
In all probability, Mahomes will be the 2020 NFL MVP, as evidenced by his -278 odds right now at DraftKings.
But it's worth remembering a few facts.
Circumstances in the NFL — especially this season — can change remarkably quickly.
The MVP is a narrative-based award.
Around this time last season, many MVP bettors were convinced Wilson would win the award.
When I said in November 2019 that Lamar Jackson would win MVP (not Wilson), I was roundly mocked on Twitter.
But many of these mockers made the mistake of ignoring the previously mentioned facts: Circumstances change in the NFL, and the MVP is primarily about narrative.
And that leads me to Ben Roethlisberger.
Ben Roethlisberger's Case For MVP
He is a serious candidate to win the award — not because he's better than Mahomes (he isn't), and not because the Steelers are better than the Chiefs (they probably aren't), but because of circumstance and narrative.
Mahomes is great, but he already has an MVP award, and he just won the Super Bowl last season. By the time MVP voters actually get around to voting, they might have a smidgen of Mahomes mania fatigue, at least enough of it to consider other candidates more than they should.
And one of those candidates will be Roethlisberger, who has the narrative angle locked down.
He's a future Hall-of-Famer who has never won the MVP award and is now having arguably the best season of his career, given that he's currently pacing for more than 4,000 yards passing, almost 40 touchdowns and fewer than 10 interceptions.
On top of that, the Steelers have dealt with more COVID-19 scheduling fallout than any other team — and none of it has been their fault. They essentially had their bye week stolen from them when their Week 4 game against the Titans was rescheduled to Week 7, and their Week 12 game against the Ravens has been delayed three times.
Regardless of whether these are actually large obstacles, they help create the narrative of a team overcoming the odds, and voters can lean on that narrative when deciding between two candidates.
And it will be easy for voters to look at how well the 2020 Steelers have done with Roethlisberger and how poorly the 2019 Steelers did without him and say, "Look, that proves how valuable he is to the team."
And what's more: He has been productive without longtime wide receiver Antonio Brown. With his 2020 performance, Roethlisberger has successfully settled the feud he has had with Brown over the past few years, and as far as narratives go, that one could have some real juice as the season unfolds, especially if Brown and the Buccaneers spiral out of control in the NFC.
And then there's this: The Steelers have a very real chance to go 16-0.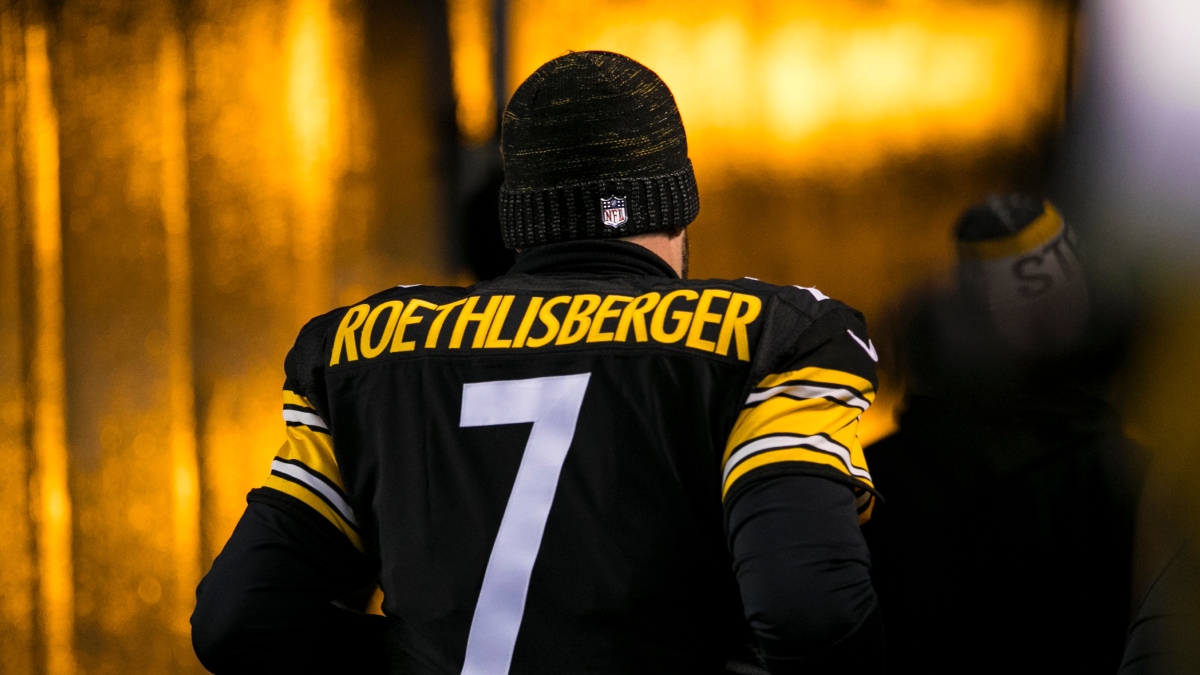 Can the Steelers Go 16-0?
If the Steelers go 15-1, I think Mahomes will win the award because he has just been so unbelievably good this year.
But the Steelers will be favored in all of their remaining regular-season games.
At home, they should be able to defeat the Lamar Jackson-less Ravens then the Alex Smith-led Football Team in Weeks 12 and 13.
If the Steelers beat the Bills on the road in Week 14, watch out — because they will be just three wins away from 16-0 with very kind road games against the Bengals and Browns and a home game against the Colts.
Now ask yourself three questions:
If the Steelers go 16-0, will voters feel immense pressure to elect someone from that historical team as MVP — especially in a season as memorable as this one?
If the Steelers go 16-0, can any of their players other than Roethlisberger be selected as MVP?
If the Steelers go 16-0, is Roethlisberger likely to have statistics good enough — not best-in-the league statistics, not world-beating statistics — but statistics good enough to give MVP voters the justification they need to vote for him?
If the Steelers actually do win out, it will be hard for MVP-voting football writers not to select someone from that team. At a minimum, someone from the Steelers will pull at least some votes from Mahomes. And that person will have to be Roethlisberger.
The MVP award is a quarterback accolade at this point, and no one else on the Steelers is anywhere close to being in the MVP discussion.
And that brings us to the question of Roethlisberger's statistics. Will they be good enough? As long as the Steelers are 16-0 and the No. 1 seed in the AFC, then his stats will be good enough in a couple of ways.
It will be hard for the Steelers to win 16 games if Roethlisberger doesn't perform above a certain perfunctory level.
Historically, the award is given to the quarterback with the best stats on a team that secures a playoff bye.
Think of Tom Brady on the No. 1-seeded 13-3 Patriots in 2017. He had 4,577 yards, 32 touchdowns and eight interceptions.
Think of Aaron Rodgers on the No. 2-seeded 12-4 Packers in 2014. He had 4,381 yards, 38 touchdowns and five interceptions.
Roethlisberger is pacing for 4,054 yards, 38 touchdowns and eight interceptions. Are those stat lines really so different?
If Roethlisberger finishes with those numbers, he will be well within the MVP wheelhouse, especially since only one team in each conference will secure a playoff bye this season.
How to Account for New Playoff Bye
In previous seasons, two teams in each conference earned playoff bye weeks, so the MVP award realistically came down to the four quarterbacks of those teams. And of those four guys, the one with the best statistics would win.
But what happens now that only two playoff teams will get bye weeks?
If friction sets in and MVP voters fall back on their old ways of voting for quarterbacks on teams with the bye, that means Mahomes will have a harder-than-expected time winning the award if the Steelers go 16-0. In that event, the MVP race will likely come down to Roethlisberger vs. the quarterback of the NFC's No. 1 seed.
Right now, the Saints (9-2) have a one-game lead over the Packers (8-3) in the race for the NFC's No. 1 seed. It won't be impossible for the Packers to overtake the Saints over the next five weeks, but it's unlikely.
And if the Saints do secure the No. 1 seed — with quarterback Drew Brees injured for multiple games — Roethlisberger will easily beat Brees in a head-to-head comparison for MVP.
There are a couple of cautionary points to consider, though.
First, perhaps MVP voters will break with tradition and bestow the award upon a No. 2- or 3-seeded quarterback. That's possible, especially given the high quality of Mahomes, Wilson and Rodgers as candidates and players. But are voters really going to give the award to a quarterback whose team did not earn a playoff bye when there's a 16-0 future Hall-of-Fame quarterback who just had one of the best seasons of his career?
I'm skeptical.
Here's a second point to consider: Per the NFL's contingency plans, if the league is unable to play all meaningful regular-season games within 18 weeks, then the playoff field will expand from 14 to 16 teams, and no team will have a bye week.
If that happens, then the No. 1 seed will almost certainly have less weight with MVP voters than it has had in the past. And it's not hard to imagine games being cancelled, given the resurgence of COVID-19 over the past month and the recent pandemic-related issues the league has had to deal with.
But I also expect all regular-season games to be played. The profit incentive is a strong one, and the league just made the Broncos play a game without a quarterback.
If there is anything 2020 has proven, it's that the NFL will find a way to get games played.
I think the 14-team, two-bye playoff structure we currently have will stay in place, and that will likely benefit Roethlisberger.
Here's another potential wrinkle: To get the No. 1 seed, the Steelers might not actually need to win their final game of the season.
The Chiefs Could Lose More Games
Everyone who is acting as if Mahomes has the MVP award sown up needs to remember that circumstances change.
The Chiefs are 10-1, but they aren't perfect. At home in Week 9, they beat the Panthers by only two points. Coming out of the Week 10 bye, the Chiefs almost lost to the Raiders. And last week, the Chiefs failed to put away the Buccaneers.
They should handle the Broncos in Week 13, but it's not unthinkable that the Chiefs could lose on the road to the scrappy Dolphins in Week 14, or to the robust Saints (perhaps with Brees back?) in Week 15.
In Week 17, the Chiefs might even be challenged at home by the Chargers, who took the Chiefs into overtime in Week 2.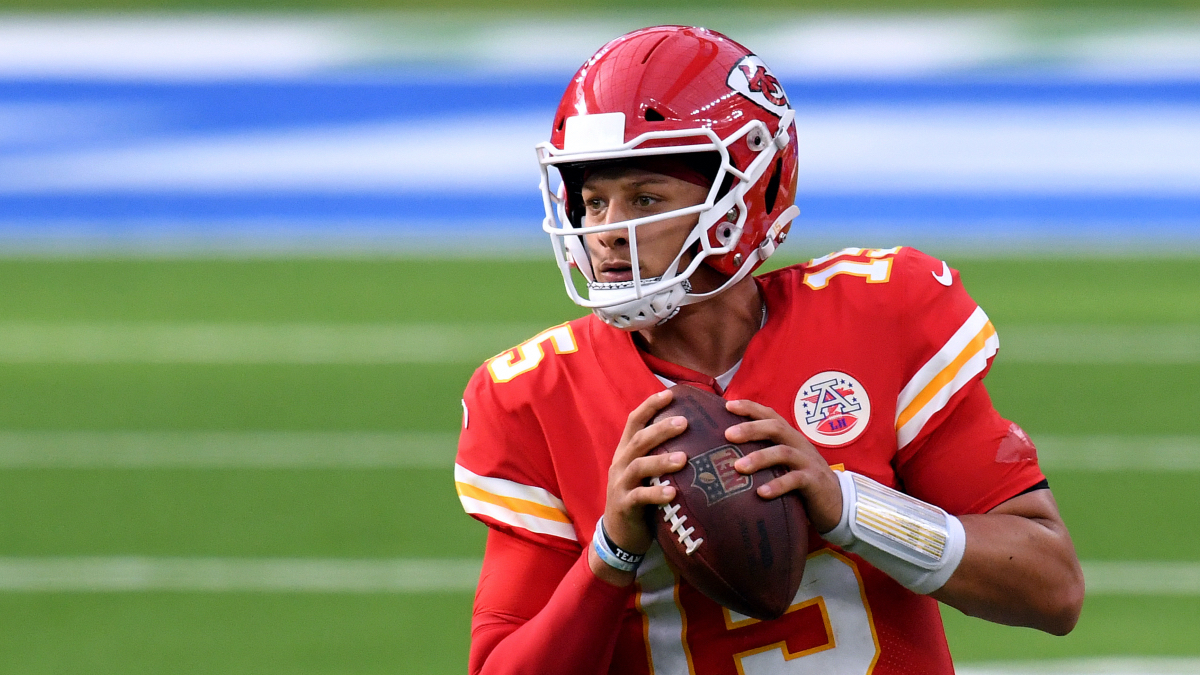 If the Chiefs lose one to two games over the next five weeks — if Mahomes doesn't play in such a way as to prevent his team from losing those one to two games — then MVP voters will have a hard time giving him the award if the Steelers go 16-0 or even 15-1.
And you might think that the Chiefs are unlikely to lose more games, but just remember that the Seahawks were 5-0 coming out of their bye when Wilson was the clear MVP favorite. Five weeks later, the Seahawks are 7-3 and Wilson is something of an MVP afterthought.
Big Ben Is Undervalued In MVP Market
As I said before, Mahomes will probably be the MVP. In the tweet that started this all, I noted that I already have a ticket on him (+400).
If Mahomes wins, I'm more than happy with that outcome.
But Roethlisberger offers much more value right now in the MVP market.
In the preseason, I made seven MVP bets (listed in order of odds):
Jimmy Garoppolo: +4000
Josh Allen: +5000
Matt Ryan: +5000
Ben Roethlisberger: +5500
Matthew Stafford: +5000
Kirk Cousins: +9000
Jared Goff: +10000
Some of these bets look horrible in retrospect, but that's how it is with longshots — and the Roethlisberger one looks great. (Full disclosure: I've added to it at +4400 during the season.)
And here's the thing: The odds haven't moved nearly enough in his favor.
If I told you before the season that the Steelers would enter Week 10 with…
An 8-0 record,

a top-three defense,

and maybe the league's best receiving foursome in wide receivers Diontae Johnson, Chase Claypool and JuJu Smith-Schuster and tight end Eric Ebron
…and then if I asked you to guess what Roethlisberger's MVP odds would be, there's a 99% chance you would have given me a three-digit number.
But entering Week 10, very few people (who follow me on Twitter) were even willing to entertain the notion that Roethlisberger would win MVP if the Steelers won the No. 1 seed:
People, com'on. Even now Roethlisberger is +2000 at DraftKings, FanDuel and BetMGM.
This is lunacy.
The Chiefs could lose more games, the Packers and Seahawks are unlikely to be the No. 1 seed in the NFC, the Saints don't have a viable MVP candidate and the Steelers have a manageable path to a 16-0 record in historic circumstances.
Roethlisberger probably won't win the MVP award: It's hard for a team to go 16-0, and Roethlisberger almost certainly won't be MVP if the Steelers don't win out.
But if you don't bet on Roethlisberger to win MVP at this point in the season at these odds, you must hate money.
How would you rate this article?