2021 Super Bowl Odds & Picks: 4 Bets To Make Right Now
Credit:
Kirk Irwin/Getty Images. Pictured: Baker Mayfield, Lamar Jackson
Super Bowl Odds & Picks
The height of free agency is over. The draft is in the books. And the schedule will be out Wednesday night.
With so many key offseason tentpoles come and gone, we asked our crew of analysts to take stock of the NFL futures markets. Below they've highlighted four Super Bowl bets (including a couple longer shots) that they're adding to their portfolio.
Baltimore Ravens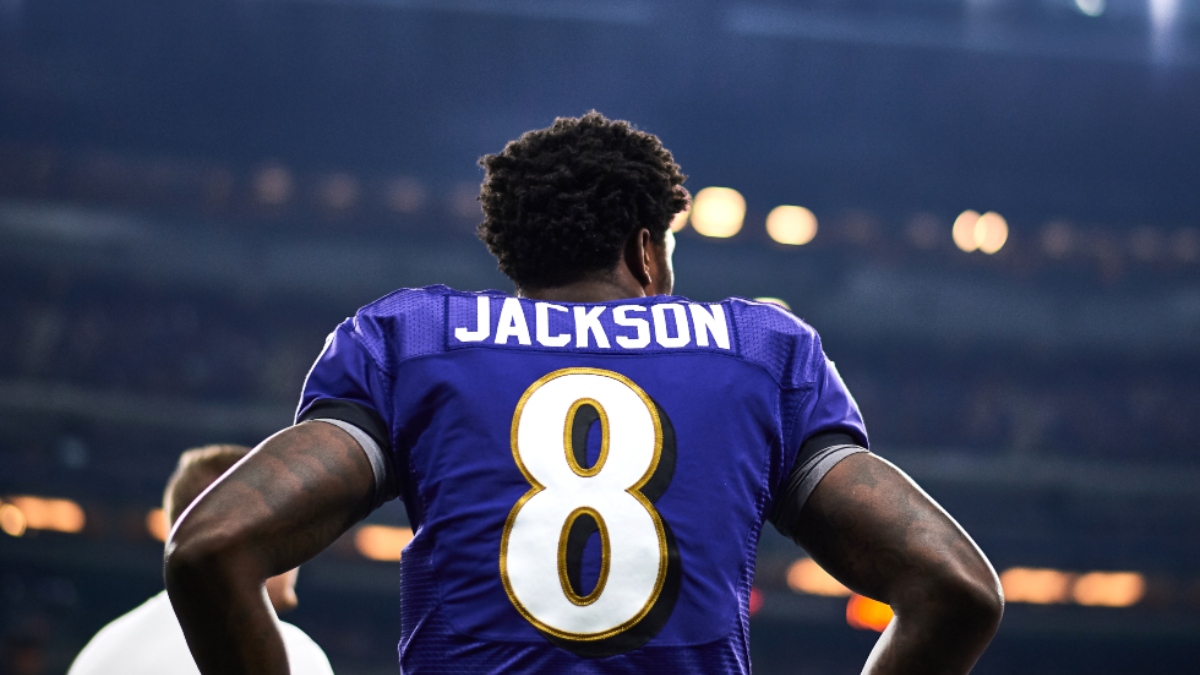 Brandon Anderson: Two seasons ago, the Ravens were not just the best regular season team in football. By many advanced metrics, they were one of the great modern regular-season teams ever.
The Ravens took a step back last year on both sides of the ball but were still very good and still a serious Super Bowl threat as the playoffs started. They have a coaching advantage in almost every matchup, and John Harbaugh always gives his teams an extra advantage on special teams.
It felt like NFL defenses figured out Lamar Jackson and this offense a bit last season, but that was always due for some regression after the way the Ravens stormed through defenses the previous year. Now it's time to regress back the other direction. Baltimore has had a whole offseason to add some twists and respond to the way the defenses responded, and the Ravens also added Sammy Watkins and Rashod Bateman to really beef up this receiving corps.
And, of course, the defense is still really good. So are both lines, as are the special teams. Really, there's just not a weakness on this roster. And despite what we've seen in recent years, I remain convinced that this is the exact style of team built to beat the Chiefs.
At the end of the day, the Chiefs and Bucs are the favorites for a reason, but I like the Ravens just as much as pretty much any other team on the board. That means I'm getting serious value at +1500 at DraftKings, where Baltimore is only the sixth favorite.
I'm happy to stick with the second-best team of the last few seasons and trust them to break through in the playoffs at some point.

---
» Return to the table of contents «
---
Cleveland Browns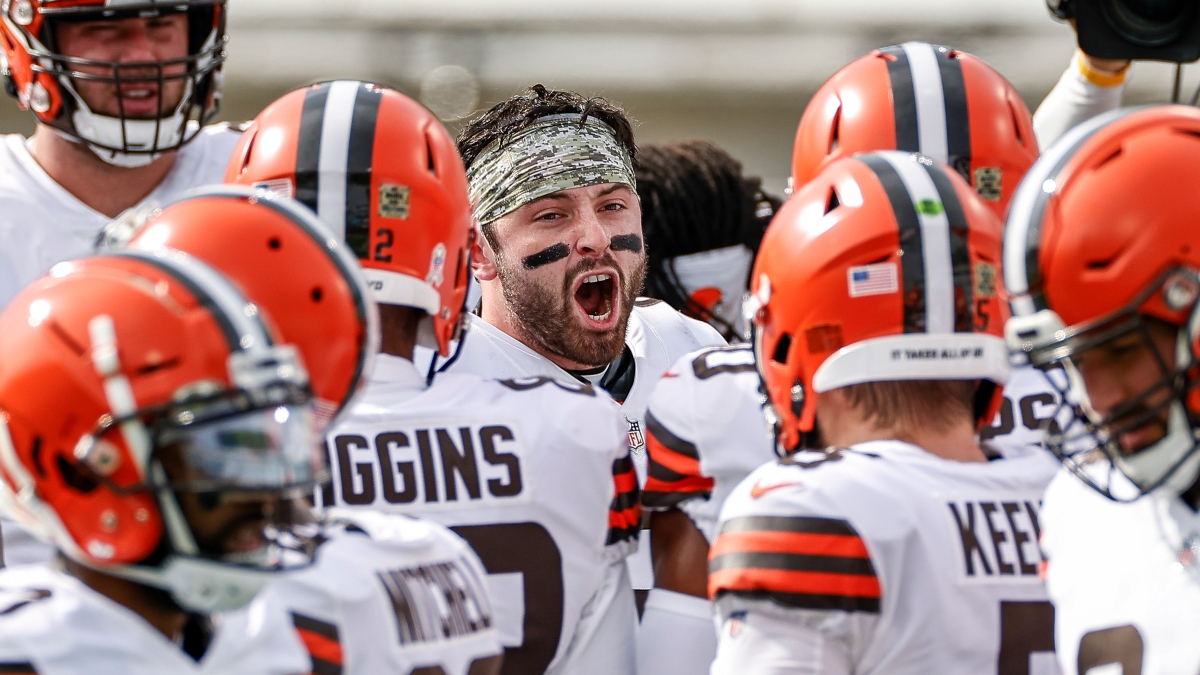 Raheem Palmer: The biggest inefficiency in the NFL is having an above-average quarterback on their rookie deal. That allows teams to maximize their talent without paying their quarterback the majority of their salary cap.
With Baker Mayfield in his fourth season, the Cleveland Browns find themselves in this exact position as they recently exercised his fifth-year option. They're also in their Super Bowl window as Mayfield won't demand a new contract until after the 2022 season.
Despite having a negative point differential and Pythagorean Expectation of just 7.7 wins, this Browns team finished 11-5 and was just two wins away from the Super Bowl, losing 22-17 to eventual the AFC champion Chiefs. Although I would normally be looking to fade a team in this situation, this Browns team is different.
This is the first time in a while that the Browns have had stability in the front office and at head coach. In the second year under Kevin Stefanski, Mayfield should be better than last year, especially with the return of Odell Beckham Jr. The Browns also have a solid offensive line with right guard Wyatt Teller and right tackle Jack Conklin, as well as one of the best rushing tandems in the league in Nick Chubb and Kareem Hunt.
When you consider how many games the Browns played last season, both at home and on the road in which the weather suppressed their offensive output, it's pretty clear that we're looking at a team that should have no problems scoring points.
What would help them make the leap to true contender is if their defense catches up to their offense.
Despite Pro Bowl stars in defensive end Myles Garrett and cornerback Denzel Ward, this unit finished just 25th in Football Outsiders' defensive DVOA.
The secondary was banged up for most of last season, but they welcome the return of Greedy Williams and Grant Delpit. They also signed safety John Johnson III as well as cornerback Troy Hill, both of whom played last season with the Rams. And finally, with the Browns drafting cornerback Greg Newsome II out of Northwestern, we're looking at a totally revamped secondary.
The addition of defensive end Jadeveon Clowney also provides a significant boost to a defensive line that sees the departure of Larry Ogunjobi and Olivier Vernon.
The Browns are one of the best teams in the NFL, but they're still not priced like it. I'll be taking them at +1700 to win the Super Bowl, but would bet them down to +1500. The Browns to win the AFC (+850) and the AFC North (+145) also make enticing bets.
---
» Return to the table of contents «
---
Denver Broncos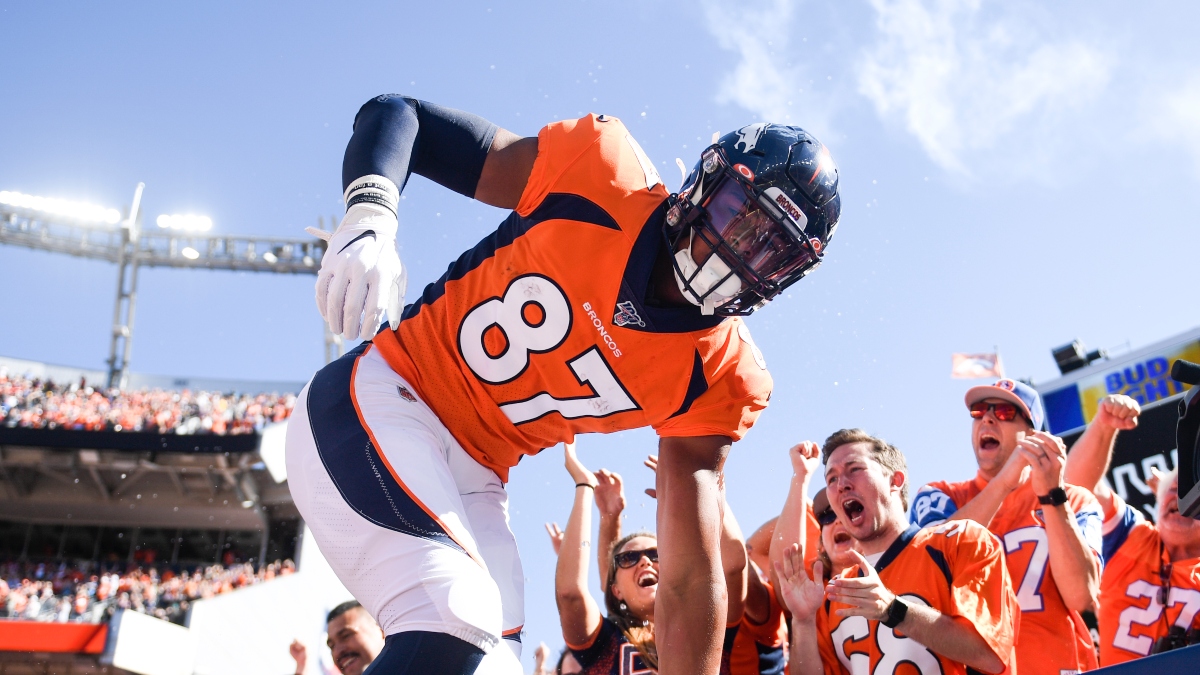 Samantha Previte: The Broncos to win the Super Bowl at +2400 (4.0% implied probability) on DraftKings is intriguing.
Denver finished 5-11 in the basement of the AFC West last season, meaning it's definitely a longshot for the Broncos to make the leap to Super Bowl champions. That said, they posted that abysmal record with Drew Lock at the helm and plagued by injuries.
They've made a modest number of offseason moves, including signing Teddy Bridgewater and drafting Alabama cornerback Patrick Surtain and UNC running back Javonte Williams.
What they do have working in their favor is they may be the winners of this Aaron Rodgers hullabaloo. The Broncos had the second-shortest odds to land Rodgers behind the Packers, and are clearly in pursuit of the three-time NFL MVP.
We have seen what the addition of a future Hall of Fame quarterback can do for a team with the Buccaneers. Tampa Bay finished 7-9 in 2019 and were elevated all the way to Super Bowl champions in 2020 with the signing of Tom Brady.
The Broncos have star power on their roster and could be a team that is "one quarterback away" from being playoff-viable. This pick vastly hinges on how the Rodgers situation shakes out, but at 24-1 odds, it feels like a worthwhile risk.
---
» Return to the table of contents «
---
Carolina Panthers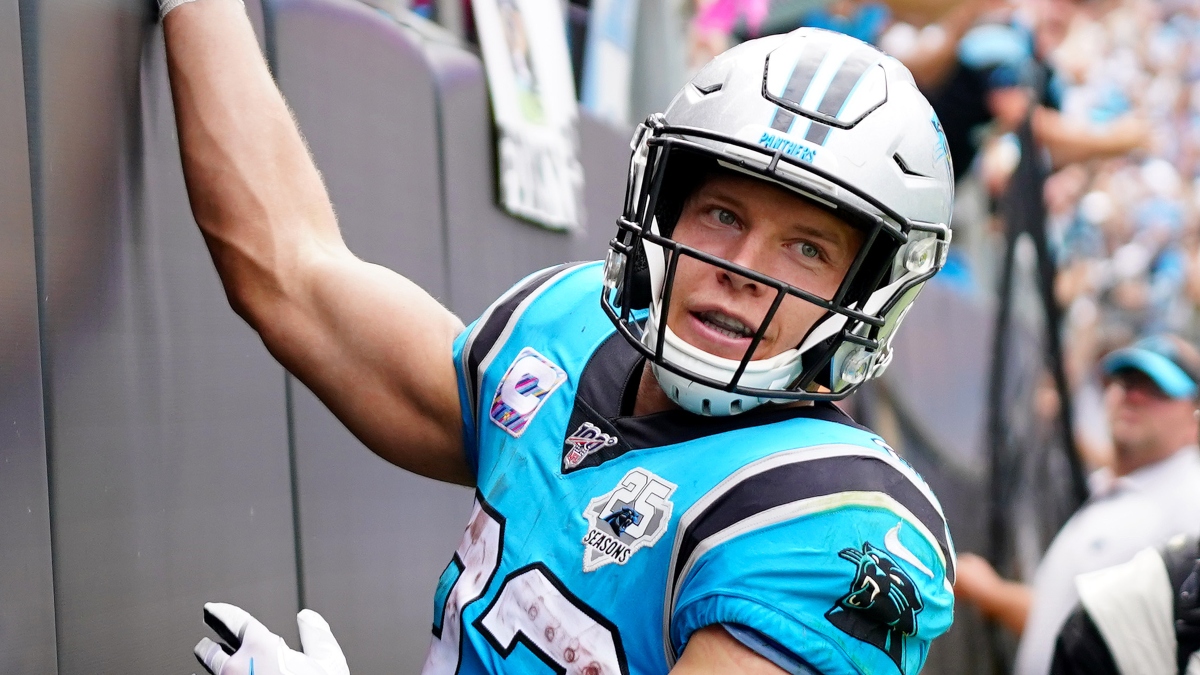 Matthew Freedman: I love what the Panthers have done this offseason.
Despite trading for quarterback Sam Darnold, the Panthers probably should have drafted Justin Fields at No. 8, but I still give them credit for adding Darnold cheaply in the first place. He has the potential to be a significant upgrade on Teddy Bridgewater this year.
And in the draft — aside from passing on Fields — the Panthers did a great job. In Round 1, they added a cornerback with shutdown potential in Jaycee Horn. In Round 2, they took wide receiver Terrace Marshall, who can line up all over the formation and will be a Week 1 starter: He has tremendous upside with his physical profile, college production and five-star recruitment history. He could end up being the best receiver in the class.
In Round 3, the Panthers added offensive tackle Brady Christensen and tight end Tommy Tremble. Christensen is old for a rookie because he took two years for an LDS mission and redshirted his first season in college, but he has multiple years of starting experience and is a pro-ready All-American who can start right away. Tremble is an immediate upgrade at the tight end position, where the Panthers were weak last year. The best blocking tight end in the 2021 class, Tremble has the youth and athleticism to develop into a Jonnu Smith-esque after-the-catch receiver.
In Rounds 4-5, the Panthers selected running back Chuba Hubbard and defensive tackle Daviyon Nixon. Hubbard was the best rusher in college football in 2019, and he will be a good backup to starter Christian McCaffrey. Nixon was a unanimous All-American last year and will add high-quality depth to a defensive line that should be better as it moves into its second year under defensive coordinator Phil Snow.
Given the additions the team made this offseason, 70-1 is decent value for a team in a division with the Saints (who are without retired quarterback Drew Brees), Falcons (who have a first-year head coach) and Buccaneers (who won the Super Bowl but have a starting quarterback who will turn 44 before Week 1).

---
» Return to the table of contents «
---
How would you rate this article?