Are Tom Brady's Days as a Great Fantasy Football Quarterback Over?
Credit:
Credit: Winslow Townson-USA TODAY Sports. Pictured: New England Patriots quarterback Tom Brady (12).
Tom Brady will be 42 when the season kicks. Can he really emerge as an elite fantasy football QB again?
Ian Hartitz analyzes what to expect from Brady and the Patriots' offense in 2019.
We're in the thick of the NFL offseason and it's officially time to start fantasy football prep. I'll be answering the biggest questions heading into the 2019 season; this is part of that series.
---
There's no longer much debate about whether Tom Brady has cemented himself as the greatest quarterback to ever live: The New England Patriots' evil empire has racked up six Super Bowl championships in nine appearances since Brady took over in 2001, winning an absurd 16 AFC East crowns along the way.
The Patriots' latest Super Bowl run demonstrated Brady is far from washed up.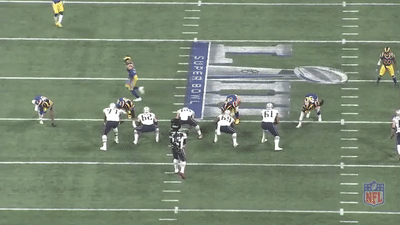 But Father Time remains undefeated, and Brady will turn 42 before the season kicks off.
What follows is a breakdown on Brady's production in recent seasons as well as what to make of his fantasy football value entering 2019.
2018 Was a Mixed Bag for Tom Brady
There hasn't been much of a drop off in Brady's passing efficiency over the Patriots' three-year run of Super Bowl appearances from 2016 to 2018.
Overall, Brady (8.4 adjusted yards per attempt) joins Patrick Mahomes (9.4), Matt Ryan (8.8), Deshaun Watson (8.5), Drew Brees (8.3) and Jimmy Garoppolo (8.3) as the only quarterbacks to average at least eight yards per pass attempt over that span.
Still, Brady certainly wasn't in a league of his own when it comes to most passing efficiency metrics in 2018:
Completion rate: 65.8% (No. 17 among 32 quarterbacks with at least eight starts in 2018)
Touchdown rate: 5.1% (No. 15)
Interception rate: 1.93 (No. 13)
QB rating: 97.7 (No. 11)
Yards per attempt: 7.64 (No. 12)
Adjusted yards per attempt: 7.79 (No. 10)
Yards per game: 272.2 (No. 10)
Fantasy points: 280 (QB14)
Fantasy points per game: 17.5 (Tied for No. 16)
Brady was, by most accounts, an above-average quarterback during the 2018 regular season. The Patriots' franchise quarterback has continued to elevate his team in other ways thanks to his leadership and experience, but at the very least, we're dealing with more of an early-career version of Brady compared to the game-wrecker who was on display during Randy Moss' and Rob Gronkowski's respective primes.
A look at Brady's efficiency by season gives some credence to the idea that his best days are in the past.
We don't have to go back further than this past February to figure out if Brady is still good enough to help lead his team to a Super Bowl victory. Still, this season's offense doesn't seem to have quite the same level of firepower.
The 2019 Patriots Aren't Overflowing with Weapons
The Patriots haven't consistently surrounded Brady with elite pass catchers throughout his career.
Sure, Moss, Wes Welker and Gronk each worked among the league's best receivers over the past decade and a half, but the list of other Patriots players who have caught even 100 passes since 2010 is fairly mundane from a natural-talent standpoint:
Julian Edelman (462 receptions)
Welker (326)
James White (248)
Danny Amendola (230)
Aaron Hernandez (175)
Deion Branch (115)
Brandon LaFell (111)
Chris Hogan (107)
Shane Vereen (107)
Part of what's made the Brady-Belichick partnership so successful over the years has been their ability to get the most out of fairly-unknown receivers. The key question entering 2019 is whether Brady can continue to elevate another underwhelming group of pass catchers.
Brady has averaged double-digit adjusted yards per attempt to only five players throughout his career. Josh Gordon (suspension), Gronk (retirement) and Chris Hogan (now on the Panthers) will no longer be assisting No. 12 in 2019.
Rob Gronkowski (and Josh Gordon!) have easily been the most-efficient targets of Tom Brady's career.

For reference, the top-three rates among QBs and WR1s …
Russ Wilson – Tyler Lockett (10.95)
Patrick Mahomes – Tyreek Hill (10.58)
Jared Goff – Brandin Cooks (10.47) pic.twitter.com/CWNf0RzFzM

— Ian Hartitz (@Ihartitz) March 24, 2019
Kings stay kings, but Brady has always been a bit more vulnerable without Gronk on the field since the Patriots drafted him with the 42nd overall selection of the 2010 draft.
Brady with Gronk (112 games): 25.2 PPR | 2.2 TDs | 0.5 INTs | 8.01 Y/A | 66% cmp | 289 yards per game
Brady Without Gronk (28 games): 21.4 PPR | 1.8 TDs | 0.6 INTs | 6.89 Y/A | 60% cmp | 260 yards per game
The Patriots don't have the look of one of the league's most productive offenses, but we know better by this point than to underestimate Belichick's evil empire.
Death, Taxes and the Patriots Putting Up Points
Somehow, New England has fielded a top-10 scoring offense in each of the past 15 seasons. Things have been even more impressive in recent years, as Brady and Co. have snuck inside the league's top-five units in nine consecutive seasons.
The Patriots have fielded a top-10 scoring offense in 15 consecutive seasons:

2004: 4th
2005: 10th
2006: 7th
2007: 1st
2008: 8th
2009: 6th
2010: 1st
2011: 3rd
2012: 1st
2013: 3rd
2014: 4th
2015: 3rd
2016: 3rd
2017: 2nd
2018: 4th

— Ian Hartitz (@Ihartitz) June 5, 2019
This highly-productive offense has unsurprisingly resulted in plenty of fantasy goodness for Brady. Overall, he's one of seven quarterbacks in the Super Bowl era who have notched double-digit seasons as a top-10 fantasy performer.
The Patriots added stud wide receiver N'Keal Harry with the 32nd overall pick of the draft. He has enough contested-catch ability to serve as a lethal weapon inside the red zone and is also dangerous in the screen game with the ball in his hands.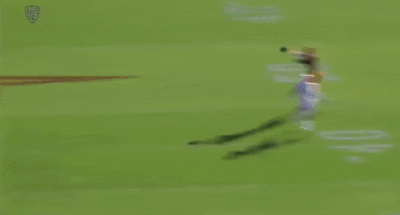 Still, we've seen a gradual decline in Brady's fantasy viability over the past half decade. Brady has worked as the QB9, QB2, QB15, QB3 and QB14 from 2014 to 2018, respectively.
Part of the problem is the fact that Brady has never offered upside as a rusher, averaging 59 rushing yards and 1.1 touchdowns on the ground during his 17 seasons as a starter.
Brady is currently the QB15 in average draft position. But I'm inclined to wait even longer for a late-round quarterback, as the following signal callers offer a bit more of a fantasy-friendly rushing floor:
I wouldn't bet against Brady and the Patriots making another deep playoff run, but I will be betting against him regaining his position as an elite fantasy QB. Best of luck to Tom on his quest to become the first 42-year-old quarterback to start more than 10 games in a season ever.
How would you rate this article?