Early NHL Betting Preview: 2021/22 Stanley Cup Odds, Juuse Saros for Vezina, Investing in Jack Hughes and a Sleeper to Bet Now
Credit:
Danny Murphy/Icon Sportswire via Getty Images. Pictured: Juuse Saros
It's September. That means all anybody is talking about is the return of football hockey. Since Opening Night of the 2021/22 NHL Season is a month away, I thought I'd do a bit of a brain dump on what the betting market looks like and highlight a few bets that I think have value right now.
Over the next few weeks we'll go over every inch of the betting market for 2021/22. I'll have a 32-team deep dive, our hockey staffers will pick out their favorite bets across plenty of markets (Stanley Cup, player futures, etc.), and from there we'll start to get into the games. But for now let this serve as a good table-setter before we get firmly into Season Preview Mode.
2021/22 Stanley Cup Odds
Lines are according to DraftKings
| Team | Odds |
| --- | --- |
| Colorado Avalanche | +475 |
| Tampa Bay Lightning | +700 |
| Vegas Golden Knights | +700 |
| Toronto Maple Leafs | +900 |
| Boston Bruins | +1200 |
| New York Islanders | +1700 |
| Florida Panthers | +1800 |
| Edmonton Oilers | +2000 |
| New York Rangers | +2200 |
| Carolina Hurricanes | +2500 |
| Pittsburgh Penguins | +2500 |
| Minnesota Wild | +2500 |
| Washington Capitals | +3000 |
| Dallas Stars | +3500 |
| Seattle Kraken | +4000 |
| Philadelphia Flyers | +4000 |
| Winnipeg Jets | +4500 |
| Chicago Blackhawks | +4500 |
| Calgary Flames | +4500 |
| St. Louis Blues | +5000 |
| New Jersey Devils | +5000 |
| Montreal Canadiens | +5000 |
| Vancouver Canucks | +6000 |
| San Jose Sharks | +10000 |
| Los Angeles Kings | +10000 |
| Nashville Predators | +10000 |
| Detroit Red Wings | +15000 |
| Columbus Blue Jackets | +20000 |
| Buffalo Sabres | +20000 |
| Anaheim Ducks | +20000 |
| Ottawa Senators | +20000 |
| Arizona Coyotes | +20000 |
Juuse Saros for Vezina
Let's start with something actionable. I think Juuse Saros to win the Vezina Trophy at 30/1 or better is a terrific bet. I had money on Saros to take home the award last season, but he was doomed by a sluggish start. In fact, we've seen a bit of a trend emerge with Saros over the past couple of seasons where he is so-so out of the gates and then turns into Dominik Hasek down the stretch.
Through his first 12 games in 2021, the yellow-padded Finn posted a .900 save percentage (SV%) and a -6.06 Goals Saved Above Expectation (GSAx), per Evolving Hockey. Saros would eventually turn those numbers around, and from March 1 onward he finished with a .939 SV% and a league-leading +13.8 GSAx.
If this sounds familiar, it's because it is (and if it sounds familiar to you, you probably love hockey a bit too much — which is okay). In 2020/21 Saros danced a similar dance, posting a -11.99 GSAx in his first 20 games and a league-best +13.19 GSAx over his last 20.
With Pekka Rinne retired and no real threat on the roster to take starts away from Saros, I expect him to shoulder one of the heaviest workloads in the NHL in '21/22. If he can avoid his annual autumnal stumble, Saros could make a real run at his first Vezina.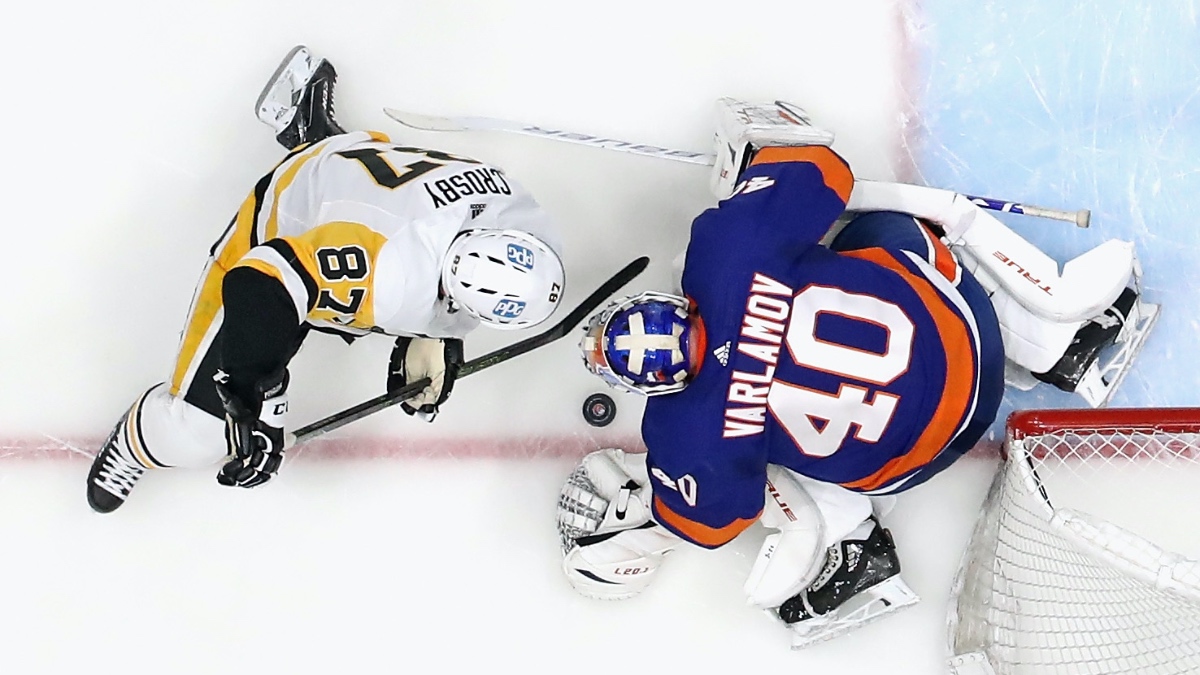 The Metro Is Wide Open
For a good portion of the previous decade, the Metropolitan Division had the reputation of being the NHL's Group of Death.
In the seven seasons since the NHL re-aligned, the top of the division was mostly a three-horse race between the Capitals (who won the division five out of seven seasons), Penguins and Rangers. Those three teams combined for four Stanley Cup Final appearances, three championships and three Presidents' Trophies from 2013-2020. The rest of the division had to deal with Sidney Crosby, Evgeni Malkin, Alex Ovechkin and Henrik Lundqvist during their salad days, so you couldn't blame them for feeling like the deck was stacked against them.
But the landscape of the division has shifted over the past two seasons. Pittsburgh and Washington are still good, but their days as juggernauts seem to be over, and the Rangers are a team on the rise, but they went off the rails a bit this offseason by trading away Pavel Buchnevich and going all in on down-the-roster grit by adding Ryan Reaves, Sammy Blais, Barclay Goodrow and Patrik Nemeth. The top of New York's lineup is still stuffed with stars, but the path to contention is murkier than it looked at the end of the season.
Instead of the division being a three-horse gauntlet for playoff positioning between the Penguins, Capitals and Rangers, the Metro is now a free-for-all with seven teams that could conceivably challenge for a seat at the table. The odds bear that out:
| Team | Odds |
| --- | --- |
| New York Islanders | +275 |
| New York Rangers | +400 |
| Pittsburgh Penguins | +425 |
| Carolina Hurricanes | +450 |
| Washington Capitals | +600 |
| Philadelphia Flyers | +1000 |
| New Jersey Devils | +1700 |
| Columbus Blue Jackets | +13000 |
Every other division has a pretty clear picture as we enter the final month of the offseason. The Atlantic Division is an absolute monster with Tampa Bay, Boston, Toronto and Florida at the top. The Central and Pacific feature odds-on favorites (Colorado and Vegas), and it would be a shock if either one of them stumbled.
Then there's the Metro, which features five teams between +275 and +600 and is headlined by the New York Islanders at +275. The fact that the Isles are at the top is worthy of discussing for a couple of reasons.
In Barry Trotz's three-season tenure on Long Island, bookmakers and market-setters have been skeptical of the Isles. In fact, the Islanders were underdogs in all but one of their 19 playoff games in 2021.
It may be a bit of a head-scratcher that Trotz's side hasn't got much respect from bookies and bettors because their results are terrific with five best-of-seven playoff series victories and two losses to the Lightning in the conference finals, but the Islanders' biggest strength as a team is their dedication to playing a well-structured, effective style of hockey. That is something that modelers and numbers-based bettors had a hard time quantifying. Even when the Islanders posted strong underlying numbers, any sign of a downward trend would cause the bottom to fall out.
This season the Islanders will start in the unfamiliar position of being the favorite, albeit a very luke-warm one. For a team that has thrived on proving people wrong, the Isles must now prove 'em right.
The Islanders sitting in the cat-bird seat at the moment is also a sign that the market is pretty skeptical of Pittsburgh and Washington. It's been a long time since the Penguins and/or Capitals weren't sitting at the top of the Metropolitan Division odds before puck drop, but both teams are in the final stages of an era that has seen both franchises reach incredible heights. And it isn't just the fact that the core members of Pittsburgh and Washington are getting older that is cause for concern, each team also has question marks in goal, they both lack depth and the rest of the division has caught up to them as the Islanders, Hurricanes, Rangers, Devils and Flyers are all legitimate playoff contenders.
The margin for error for Pittsburgh and Washington is as thin as its been in a very long time and I wonder how long it will take for the hockey world to get used to the new look of the Metro.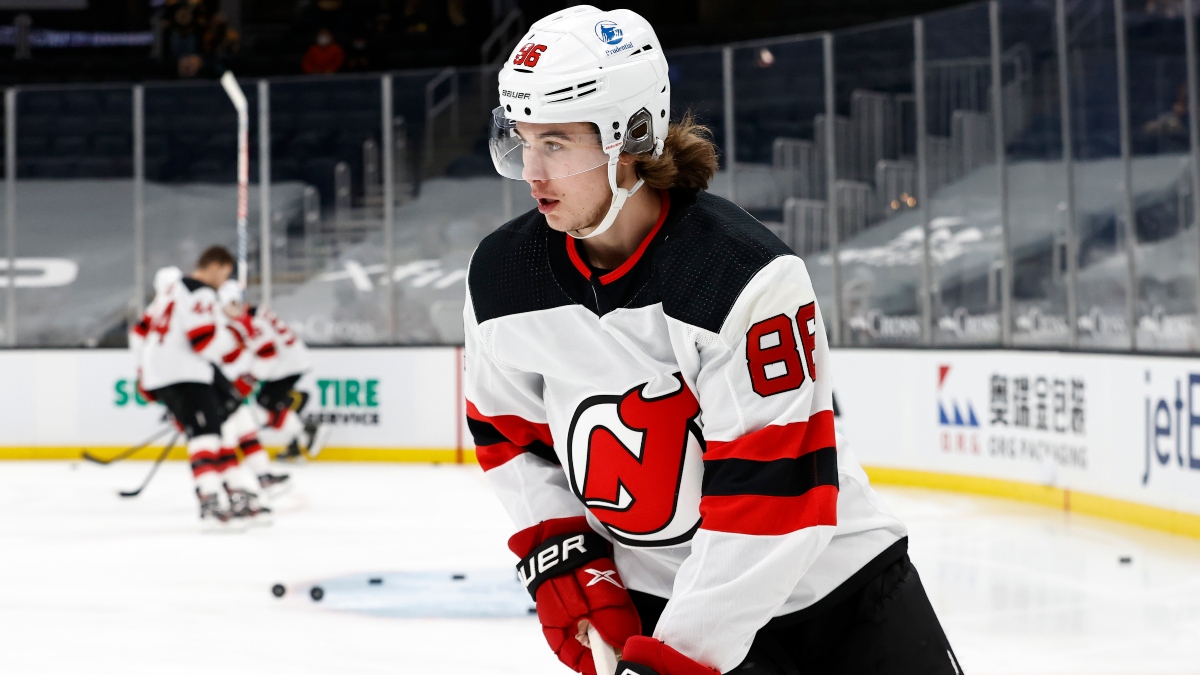 Like the Devils? Invest in Jack Hughes
Staying in the Metropolitan Division for a minute.
I expect a lot of hockey reporters, writers, pundits and insiders to pick the Devils as their "surprise/sleeper/dark horse." That's usually how it goes when a former also-ran makes a few splashy — and well-regarded — offseason moves.
Not only did the Devils land superstar defenseman Dougie Hamilton, but they also made a couple of sharp, down-the-roster additions by bringing in Ryan Graves, Jonathan Bernier and Tomas Tatar. Add in that youngsters Jack Hughes, Nico Hischier, Ty Smith, Yegor Sharangovich and Jesper Bratt are all interesting break-out candidates in their own way, and you can start to see plenty of reasons for optimism in Newark.
The Devils may have won the offseason, but how often does the team that wins the summer actually win the real season?
The answer is not that often.
This isn't an argument against the Devils improving. I think they should be on the fringes in the wide-open Metro, but too often bettors/fans/pundits get caught up in the hype in these kind of situations, and that causes the market to overreact on the surface. What I mean by that is perhaps bookmakers over-adjust the Devils in the Stanley Cup/Conference/Division markets, because that's the natural reaction for bettors when a team has a terrific offseason. New Jersey can be found as high as 80/1 (Unibet, Sugar House), but the two biggest US-based sportsbooks, DraftKings and FanDuel, have them at 50/1 and 48/1, respectively.
At the high-water price of 80/1, the Devils are a little interesting, but it's still not high enough for me to get involved considering their roster flaws, where they were last season and their path to the Cup. However, I do think there is a way to play the Devils at an even better price: Bet on Jack Hughes.
On the surface, Hughes' 18 goals and 34 assists may not suggest Hughes is off to the type of spellbinding start you expect out of a No. 1 overall pick, but his underlying numbers are terrific, and he's not really had all that much to work with in his first two seasons at Prudential Center. That will change this season as Hamilton gives the Devils one of the league's best offensive defensemen, while Tatar and a healthy Hischier should provide some scoring support for Hughes' line.
On paper, New Jersey's power play also projects out really well. Hamilton and Hughes are the focal points, but their supporting cast is not too shabby at all. Smith, Damon Severson and P.K. Subban can move and shoot the puck, while Bratt, Hischier and Tatar are all gifted offensive players with PP1 skillsets. Hughes has already shown he can be a nifty maestro on the power play, and now he gets to do it with a much, much improved supporting cast.
Hughes skated out of the gates hot in 2021 but, like the Devils, faltered after a COVID-19 hiatus. Still, Hughes' surface-level stats undersold the work he was doing on the ice. As a team, the Devils posted a 48.97% expected goals rate in 2021, but when Hughes was on the ice that number ballooned to 55.3%. And it's not like Hughes was playing with stars, either. Hughes showed he's capable of carrying a No. 1 line on a bad team, so if he can do the same with better players around him, logic would suggest his numbers will tick up big time and that he has a chance for a true breakout in 2021/22.
Hughes currently sits at 110/1 to win the Hart Trophy at FanDuel and is not even listed on the MVP board at a lot of sportsbooks right now.
If you believe that the Devils are going to make a gigantic leap this season and want to bet them to win the Stanley Cup, go right ahead, I'm not here to judge a fun bet like that. But if you are walking down that road, I'd also suggest you consider investing in Hughes since it's pretty hard to imagine that the Devils make the playoffs without Hughes posting some eye-popping numbers.
It is very unlikely that Hughes has a strong enough season to beat out Connor McDavid, Leon Draisaitl, Auston Matthews, Nathan MacKinnon and Nikita Kucherov to win MVP, but I am a sucker for a bet like this. But if you're not into throwing a few bucks on a losing longshot, I'd still say it behooves you to back Hughes in any way you can, whether that be in fantasy hockey, betting player props, collecting trading cards or even making losing longshot MVP bets.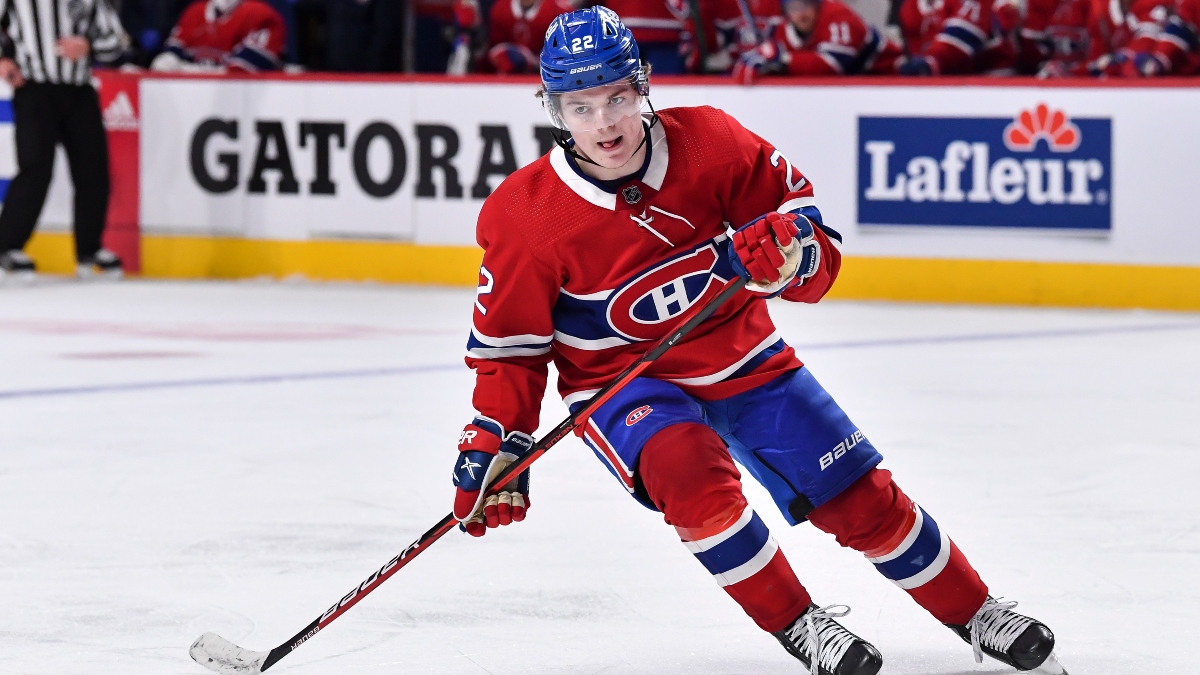 Bookies Everywhere: "The Habs Had Their Fun"
The Montreal Canadiens flirted with a fairytale by running all the way to the 2021 Stanley Cup Final before being unceremoniously swatted away by the Tampa Bay Lightning. The Habs were a trendy sleeper pick to win the Cup before the season, shortening from 50/1 all the way down to 22/1 during the offseason.
They started hot and then fell off a cliff, forcing bookmakers to adjust them back into longshot territory before the playoffs began. The rest, as they say, is history. Montreal's run to their first Stanley Cup Final in nearly three decades was built on the back of terrific goaltending from Carey Price, well-executed system play and a little bit of luck.
Bookmakers don't expect the magic to carry over into 2021/22 with the Habs back in the Atlantic Division, which features Tampa Bay, Toronto, Boston and Florida at the top.
I agree with the bookies that Montreal is clearly the fifth-best team in the Atlantic and in a bit of no man's land when it comes to the playoff chase. The Habs are not close to the teams above them, but they are much better than the canon fodder behind them. Ottawa is an exciting young team but are not deep enough to make the huge leap needed to contend in this division, Detroit is still going to struggle and Buffalo is likely to be one of the worst teams in the NHL.
Montreal currently sits at +3500 to win the division, +170 to make the playoffs and +5000 to win the Stanley Cup. I think all those prices are about right, as I could see Montreal's season go in a thousand different directions.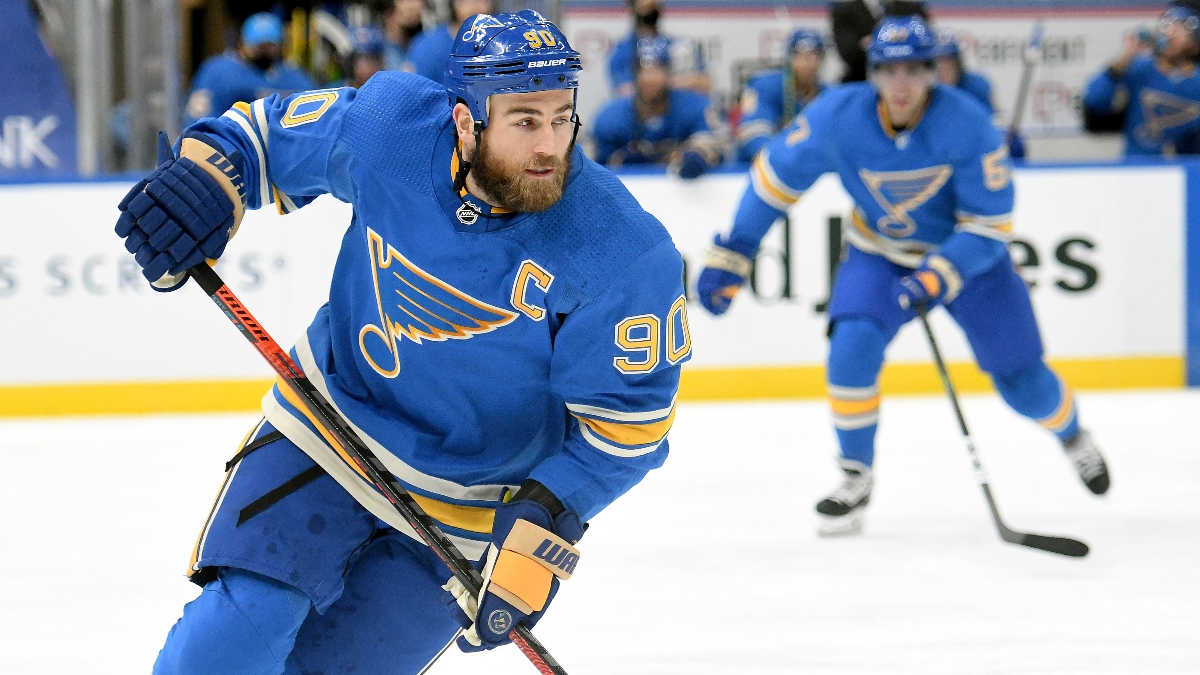 The Blues Are A Sleeper to Watch
By now we have a pretty good idea of what each team's roster will look like heading into training camp, and there are a few sleepers I am interested in: Winnipeg, Calgary and, most of all, St. Louis.
I found myself going back to the Blues a lot down the stretch of the 2021 season and, regrettably, during the playoffs. St. Louis was just two seasons removed from a Stanley Cup, led the Western Conference in points before the COVID-19 shutdown in 2020 and, at its best, played a defensive style that allowed the Blues to hang around against more talented teams.
Turns out I was very wrong about the Blues, who were swept by the Avalanche in one of the least competitive playoff series you'll ever watch. There's no shame in swearing off St. Louis after a performance like that, but where other folks see pain, I see an opportunity to buy low (and pain, too).
In terms of their roster, I thought the Blues significantly underperformed in 2021. I know they lost Alex Pietrangelo to Vegas last offseason, but I figured Torey Krug's arrival and a top-four that was led by Colton Parayko would be able to weather that and be pretty competitive. Parayko ended up missing a chunk of time, but even so the Blues should have been a shoo-in for a playoff spot in a very soft division last season. That never came to fruition as the Notes had to scrap their way to just get into the tournament before bowing out unceremoniously. That didn't stop me from buying into the upside, unfortunately.
While most of Craig Berube's core will return for this season, the Blues made a couple of shrewd additions to their top-six that should make them a tougher out in a division that, while tougher than it was last year, is still not a Group of Death. Colorado is the biggest divisional favorite on the board at -250, but I don't think there's all that much separating the teams in the chasing pack.
With Ryan O'Reilly, Brayden Schenn and Robert Thomas down the middle, the Blues already have a decent spine, so getting better along the edges was paramount this offseason. Doug Armstrong did just that by swapping fourth-liner Sammy Blais for a first-line winger in Pavel Buchnevich. He continued to add to the wings by signing Brandon Saad. We have a pretty good idea what to expect from O'Reilly, Saad, Schenn, Buchnevich and David Perron, but there is some serious potential with Thomas and Jordan Kyrou, so there's a chance the Blues top-six ends up taking a decent step forward, even with the loss of Jaden Schwartz.
The key, as it was in their Cup run, will be how well the Blues play in their own zone. St. Louis was third in expected goals against in 2018-19, eighth in '19-20 and 15th last season. If the Blues can reverse the trend and improve back towards where they were defensively even two seasons ago, they should be a playoff team in this division and a tough out in the postseason.
At the time of writing the Blues can be found at +5000 (DraftKings) and +6000 (SuperBook), and I think there's value in both of those numbers.
How would you rate this article?