Avalanche vs. Stars Odds & Picks: Bet on Colorado's Speed & Depth on Wednesday
Credit:
Jeff Vinnick/NHLI via Getty Images. Pictured: Nathan MacKinnon (left) and Erik Johnson.
Sam Hitchcock previews Wednesday's NHL matchup between the Avalanche and Stars.
Find out why there's still value betting on Colorado's speed and depth.
Colorado Avalanche vs. Dallas Stars
---
Odds via DraftKings. Get up to a $1,000 sign-up bonus at DraftKings today or see more offers and reviews for the best online sportsbooks.
---
Redemption at the nick of time. A comeback that seesawed into a collapse. If the storylines in the Colorado Avalanche and Dallas Stars' first round-robin games revealed anything, their contest Wednesday night could be full of drama.
Colorado Avalanche
The Avs' speed jumped off the television screen against the St. Louis Blues in the first round-robin game. The Avalanche submitted an expected goals of 85.82% in the first period, utterly flummoxing the Blues with their quickness and puck movement. It was jarring to see the Blues' breakout look so feckless when one considers that this team finished the regular season third in goals against per 60 minutes and top 10 in the league in expected goals against per hour.
Dallas was slightly better than St. Louis in both statistical categories during the regular season, but like the Blues, the Stars will struggle to halt the varied attack that the Avalanche offer.
On the rush, the Avs' puck-carriers consistently pushed the Blues' defensemen back with their acceleration, which gave them the choice of firing it on net or curling to feed the trailer. Unsurprisingly, Nathan MacKinnon succeeded in this area, but even the speed of Colorado's bottom-six forwards was striking. One of the best saves of the game by Blues goaltender Jordan Binnington – who was outstanding – came in the first period off a Joonas Donskoi rush that nearly resulted in a one-timer goal by Vladislav Namestnikov.
Concerns that MacKinnon's separation from Gabriel Landeskog would place too much defensive responsibility on MacKinnon, hindering his offensive production, proved unwarranted as MacKinnon led the team in 5-on-5 shots, with four. Moreover, MacKinnon did see time with his former linemate. Coach Jared Bednar sprinkled in time for MacKinnon and Landeskog to reunite, even putting Mikko Rantanen as the third forward.
The trio only spent 88 seconds together, but they combined for four shots on goal, including the Avs' only 5-on-5 goal. While Ryan Graves scored the goal with them on the ice, the most terrifying moment those three created came at the start of the third frame when the Blues' Sammy Blais tried crossing the middle with the puck on an entry. The sequence quickly unraveled for St. Louis, leading to MacKinnon whipping a point-blank shot from the middle slot on Binnington, who then made maybe his best save of the night. It was a reminder that puck management when facing those three is imperative.
Nazem Kadri's buzzer-beater power-play goal not only was dramatic and exciting, but also underscored a possible advantage for Colorado against Dallas. During the regular season, the Avs finished second in the NHL in penalties drawn per 60 minutes. Their power play was mediocre, converting on 19.1% of their chances. But we may have seen a team underperforming due to injuries to key players like Rantanen, Landeskog and Makar, and also a tinge of bad luck.
In 2018-19, Colorado finished 7th in the NHL on the power play and scored on 22% of opportunities. Aiding that finish was the team's shooting percentage of 15.37%. In 2019-20, the shooting percentage dropped to 13.94%, which helps explain the downtick. If the Avalanche are pressuring the Stars with their speed, they could force a lot of penalties and take advantage of Dallas' pedestrian penalty kill.
---
Expected goals (also known as xG) is a predictive statistic that gives an indication of whether results are based on sustainable factors like a steady creation of scoring chances, or whether it is down to aspects such as shooting luck or outstanding goaltending.
Simply put, an expected goals rate (xGF%) above 50% is considered good because it means a team is creating the majority of the scoring chances. Anything below 50% is usually a sign that a team is struggling to control play.
xG numbers cited from Evolving Hockey.
---
Dallas Stars
How does a team whose structure is designed never to crumble when protecting a lead, no less a multi-goal lead, allow four goals in one period? It turns out it happens gradually, then suddenly.
It was a weird first game for Dallas. In the first period, they played footsie, showing their characteristic reserve. In the second period, they manhandled Vegas. The Stars put three goals on the board, finishing the period with a 1.02 expected goals. Dallas obtained seven high-danger chances while only allowing one. Then in the final frame—implosion! Dallas allowed a 1.47 expected goals against, with all three Avs goals coming at 5-on-5 before their empty-netter. For a Dallas team that can be accused of being too starchy, it was an evening of whiplash.
Perhaps the most troubling aspect of the Stars' performance was how poorly the Tyler Seguin-Jamie Benn-Denis Gurianov line played. They finished with an expected goals of 31.50%, allowing nine shots at 5-on-5 while creating zero. They were also culpable for loose transition defense, and the result was a partial trigger for the first Vegas goal by Chandler Stephenson.
Admittedly, it was a weak goal allowed by Dallas goaltender Ben Bishop, but it also exposed a potential vulnerability for the Stars against the Avs. The Avs excel at slinging the puck around in transition and in finding the second-wave skater on the rush, which means the Stars' forwards and defense need to identify the trailer and make sure he is checked. The goal by Vegas' Nate Schmidt Monday night to tie the game in the third period highlighted this Dallas flaw.
The Stars' best moments against the Golden Knights came when their defensemen tried to create scoring opportunities or when they were able to maintain an extended cycle. Jamie Oleksiak's goal was a combination of both. But can the Stars establish the forecheck and have their defensemen act as catalysts against Colorado without getting exposed by stretch passes and the counterattack?
If the Stars' defensemen need to dial back how offensive they can be in order to protect over the top against the prospective Colorado transition, it is a nagging question whether the Stars' forwards can assume a greater offensive burden.
---
Goals Saved Above Expectation (GSAx) is an advanced statistic that measures a goaltender's performance against the quality of scoring chances he faced. It is a better catch-all metric compared to save percentage because every SV% counts every saved shot and goal the same, while GSAx weights shots by the quality of the scoring chance.
GSAx numbers cited from Evolving Hockey.
---
Betting Analysis
Avalanche goaltender Philipp Grubauer had a strong opening game, helping allay doubts about whether he should get the first opportunity in goal. If the Avs are secure between the pipes, the speed and depth of the Avalanche forwards and defensemen have me liking them at -125 despite the lack of value. Although I would argue there is value to one's health in not having to sweat betting against MacKinnon.
But we live in a cold, analytical world, and truth be told, everyone has a price.
I am not free of temptation if the benefit outweighs the cost. With one game recorded, Bishop's -1.03 Goals Saved Above Expected (GSAx) puts him with the bottom half-dozen playoff goaltenders in that statistic. If the Stars were to move to +115, I might bet on a better performance from their goaltender, whether it be Bishop or Anton Khudobin, and could stomach the Stars' only rush chances being created by Roope Hintz for 150 minutes.
PICK: Avalanche -125
[Bet now at DraftKings. CO, NJ, PA, IN and WV only.]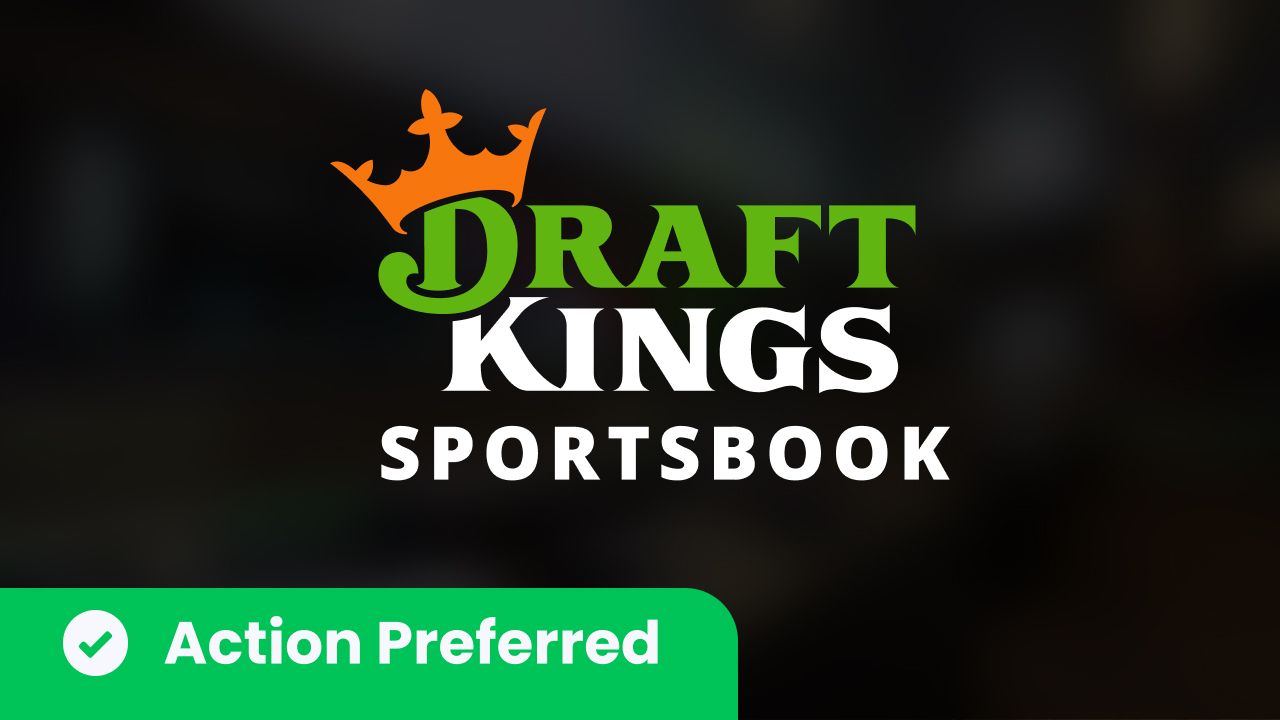 Bonus = 20% of first deposit match
Action's Preferred Sportsbook
How would you rate this article?