NHL Stanley Cup Odds & Futures Bet: The St. Louis Blues Could Be a Sleeping Giant
Credit:
Keith Gillett/Icon Sportswire via Getty Images.
Two seasons ago the St. Louis Blues famously went from last place on New Year's Day to Stanley Cup Champion in June. It was a fairytale run for the Blues and like any good fairytale someone got rich off of it.
This season has not looked like a fairytale for St. Louis, and unlike in 2018/19 when the Blues started to show real signs of life midway through the season, they have yet to put together a consistent stretch of form to indicate that a run is coming.
As bettors we often wait for a signal — perhaps a team's 5-on-5 numbers start to trend up or maybe they make an upgrade to bolster their roster — before we make a bet. And while that is a safer play, you often lose value waiting for a trendy team to become trendy.
Thanks to their inconsistent play, injuries and a daunting path to the Stanley Cup, the Blues have now drifted to +6600 at some sportsbooks. They are not trendy, yet. But do they have the potential to become a chic sleeper pick as we get closer to the playoffs?
---
St. Louis Blues Stanley Cup Odds
---
The Path
Relative to their expectations the Blues have been bad this season. After back-to-back seasons as one of the NHL's top defensive teams, the Notes entered 2021 as the clear third-favorite in the West Division behind two Stanley Cup favorites (Colorado, Vegas) but well ahead of the likes of Minnesota, Arizona and the California Longshots. Most people — including yours truly — thought the West Division would be pretty straightforward. Colorado and Vegas would battle it out for first place, the Blues would snuggle into the No. 3 seed and one of the alleged also-rans would take fourth and be canon fodder for the Avs or Knights. It didn't take long for that script to be altered.
Not only did the Blues never really get going, but it became clear pretty quickly that the Minnesota Wild were going to be noise-makers in the West. It wasn't that long before the Wild surged ahead of St. Louis, never to look back.
---
Expected goals (also known as xG) is a predictive statistic that gives an indication of whether results are based on sustainable factors like a steady creation of scoring chances, or whether it is down to aspects such as shooting luck or outstanding goaltending.
Simply put, an expected goals rate (xGF%) above 50% is considered good because it means a team is creating the majority of the scoring chances. Anything below 50% is usually a sign that a team is struggling to control play.
xG numbers and advanced stats cited from Evolving Hockey, MoneyPuck and Natural Stat Trick.
---
Minnesota's ascendance left St. Louis in a weird spot. The Blues were fighting it, but also could be pretty confident that they were good enough to outlast Arizona, San Jose, Los Angeles and Anaheim. Fast forward to the last month of the regular season and the Blues are in a real scrap just to get into the playoffs.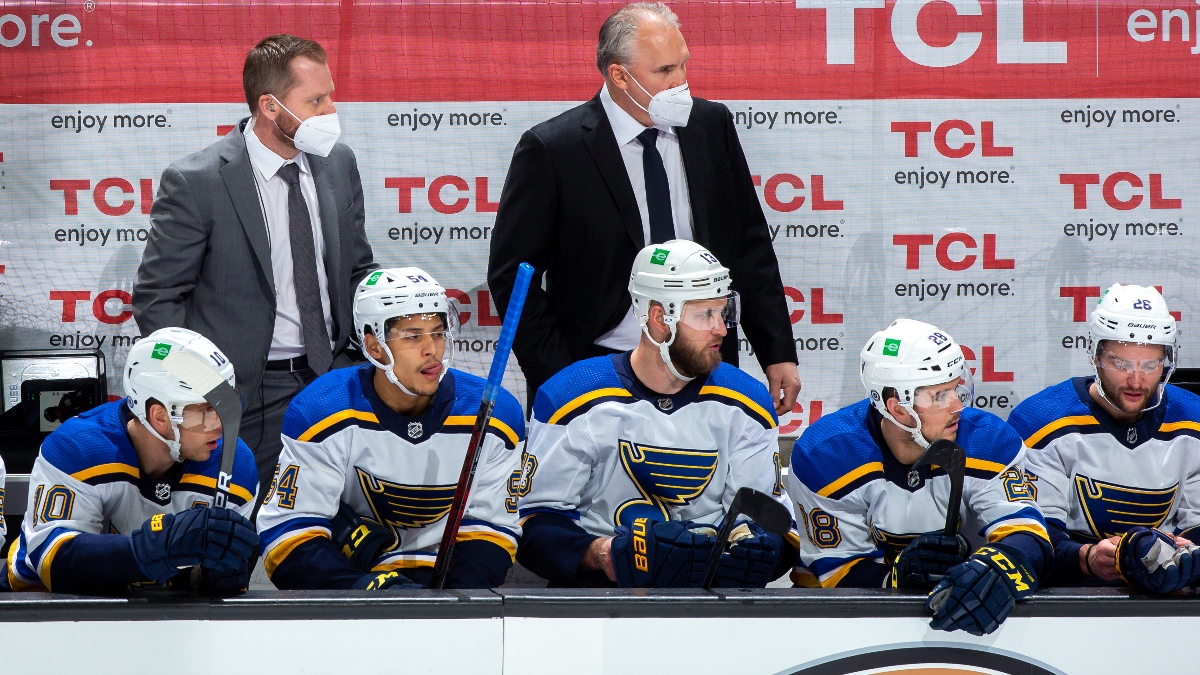 St. Louis currently has a hold on the No. 4 seed, but Arizona is one point back (with one more game played) and San Jose is only four points back with a game in hand. To make things more slippery, the Blues have a brutal schedule down the stretch with 11 of their final 15 games coming against the Avalanche, Knights or Wild.
As daunting as that schedule is, if the Blues can find a way to get through it they will undoubtedly be in good form heading into the tournament. And as we all know, teams playing well going into the postseason generally tend to be dangerous when the show starts.
In fact, it's really not that original for a supposed Stanley Cup contender to malaise their way through the regular season and then turn it on when the playoffs came up on the horizon. The Los Angeles Kings and Pittsburgh Penguins both had similar patterns to Cup-winning seasons, hell, even the Tampa Bay Lightning were scuffling for the first couple of months in 2019/20.
Even though they would be big underdogs to beat Colorado in a best-of-7 series, the Blues are not your run-of-the-mill bottom seed. This is a club that is just two seasons removed from the Stanley Cup and had the best record in the Western Conference before the hiatus in 2020. St. Louis did lose Alex Pietrangelo in the offseason, but the Notes found a very suitable replacement in Torey Krug, so there weren't any real alarm bells going off around this team before the puck dropped in January.
There's Only One Way To Go
There's no getting around the fact that Blues are lucky to even be in the playoff picture. They have a -9 goal differential, they rank 20th in 5-on-5 goal differential, 21st in 5-on-5 expected goal differential and 26th in high-danger scoring chance rate. Their much ballyhooed defense has meandered into mediocracy, allowing 2.5 goals and 2.27 expected goals against per 60 minutes at 5-on-5.
The numbers have not gotten much better lately, as St. Louis sports a 42.6% expected goals rate over its last 10 games. None of this sounds like a ringing endorsement for the Blues, but the prices out there are long enough to bet that the Blues have hit rock bottom and can slowly start putting together the pieces for a run.
For starters, the Blues have finally started to get healthy. St. Louis got its most important defenseman, Colton Parayko, back last after 21 games on the sidelines. The Blues went 7-10-4 and allowed 2.65 goals per hour at 5-on-5 in that span, but in the 15 games before the 6-for-6 rearguard went down, St. Louis boasted a 51.3% expected goals rate and allowed 2.24 goals against per 60 minutes.
St. Louis has a few gifted puck-movers like Krug, Justin Faulk and Vince Dunn on its blueline, but Parayko is the club's best two-way blueliner and, once he's fully fit, will line up against the opposition's best players.
And Parayko is just one of several key players that has missed a chunk of time for the Blues this season. Vladimir Tarasenko missed the first half of the season. Jaden Schwartz missed a little more than a month. And Robert Thomas, who came back into the lineup briefly last week, is back out and is week-to-week. Tarasenko, Schwartz and Thomas are all first-line caliber forwards and Parayko is the Blues best defenseman, no wonder they've struggled to find their legs so far this season.
With Tarasenko and Schwartz back the Blues are a deep group up front. Ryan O'Reilly is one of the game's best all-action centers, Brayden Schenn, Mike Hoffman and David Perron are all capable of being consistent point-producers and Zach Sanford, Tyler Bozak, Ivan Barbashev and Jordan Kyrou provide depth with some upside in the bottom-six.
Like their forwards, St. Louis has top-tier talent backed up by high-upside depth players on its blueline, too. Parayko, Krug, Justin Faulk and Marco Scandella is a solid top-four and Vince Dunn, so long as he's in the lineup, gives this unit some pizazz on the third-pair.
In other words, there really isn't an on-paper weakness with this team. They've just been in a funk and I'm hopeful that the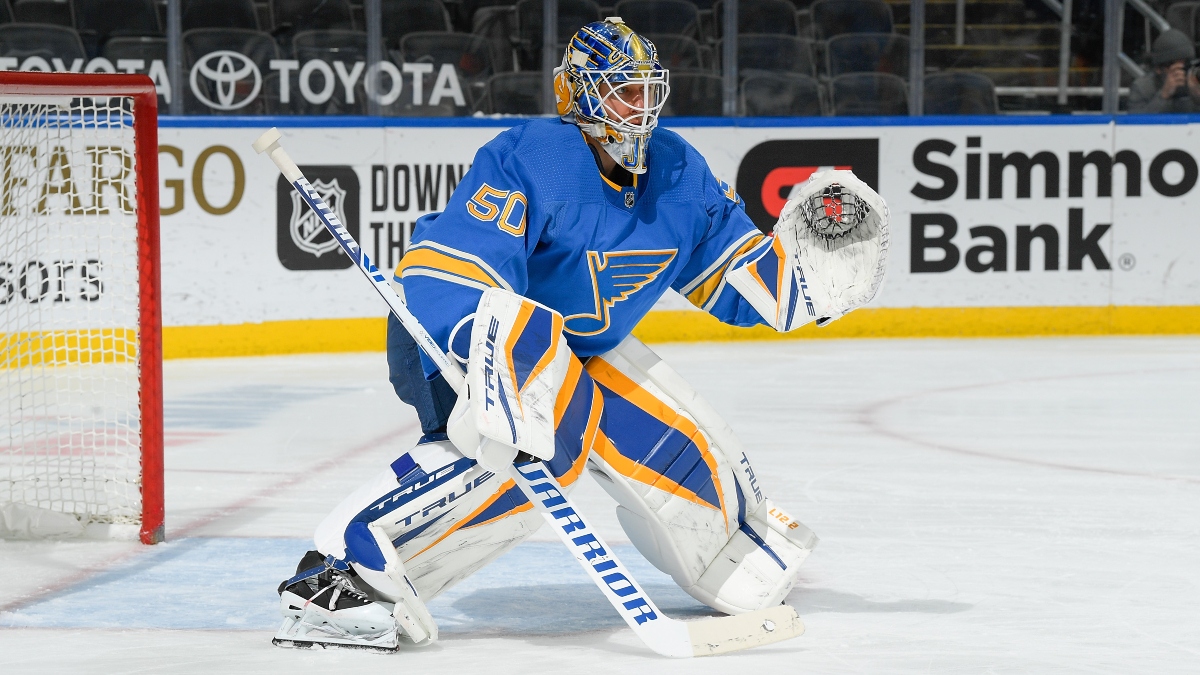 Keith Gillett/Icon Sportswire via Getty Images. Pictured: Jordan Binnington
Jordan Binnington Is Good Again
Another promising development in The Gateway City is Jordan Binnington's recent resurgence in goal. Binnington came out of nowhere in 2019 to backstop the Blues to the Cup, but he's struggled to reach that level in the time since.
On the season Binnington has a .910 save percentage and +1.83 Goals Saved Above Expectation (GSAx) in 30 games. Those are fine, slightly above-average numbers but the most viable path to success in the playoffs for a longshot is for its goaltender to get hot. And wouldn't you know that Binnington has started to heat up of late. Over his last 11 games Binnington owns a .916 save percentage and a +5.31 GSAx.
Ville Husso doesn't give St. Louis any real depth behind Binnington and I was a little disappointed the Blues didn't get a more reliable back-up for the stretch, but if Binnington continues trending in the right direction he makes the Blues a much more formidable opponent, no matter who they are playing.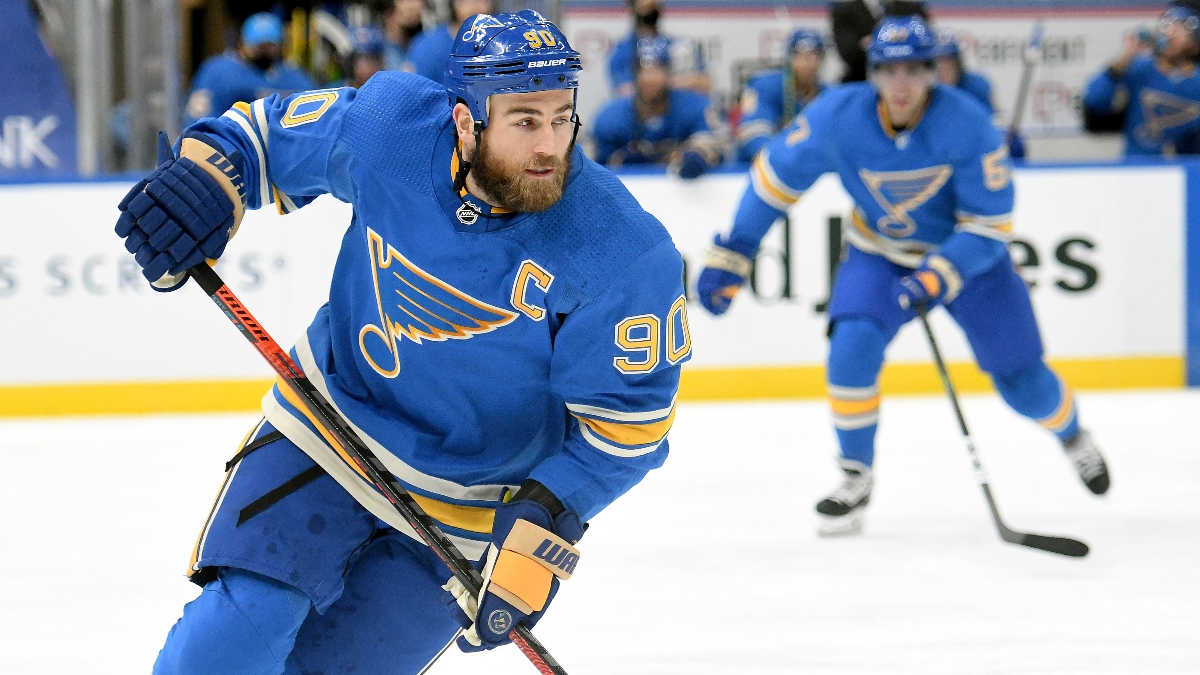 The Price Is Right
It's worth remembering where St. Louis was priced in the beginning of the season. At +2000 to win the Cup, the Blues were considered a fringe contender. Nobody would have been all that surprised if St. Louis was punching with the Avs and Knights, but that isn't how things shook out. Instead the Blues are mucking about with the also-rans out West and there's a very real possibility that they miss the postseason (MoneyPuck has St. Louis at 37.6% to make the playoffs as of Monday night, ahead). But if the Blues do make the playoffs — and I have more confidence in them than Arizona or San Jose to get in — they won't be an easy out.
At its best St. Louis is a well-balanced side that plays stifling defense with good goaltending and that is the type of team that can pull an upset against any opponent in a best-of-7. So even though the Blues haven't given bettors any concrete signs that a turnaround is coming, the ingredients are still there. Nobody would deny that there is a potential contender here — St. Louis was +2000 in January — they just haven't played like one yet.
I think the St. Louis Blues represent the best value in the futures market as we put the Trade Deadline in our rear-view mirror and head down the stretch. It isn't every day that you get 66/1 on a sleeping giant.
How would you rate this article?
This site contains commercial content. We may be compensated for the links provided on this page. The content on this page is for informational purposes only. Action Network makes no representation or warranty as to the accuracy of the information given or the outcome of any game or event.