Senators at Sabres Betting Odds, Picks: Two Teams Trending in Opposite Directions
Credit:
Ed Mulholland, USA Today Sports. Pictured: J-G Pageau
Ottawa Senators at Buffalo Sabres Odds
Senators odds: +160
Sabres odds: -190
Over/Under: 6.5
Time: 7 p.m. ET
There are 15 games on the NHL calendar on Saturday, but one sticks out above the rest thanks to one of the league's most interesting teams — the bloody Ottawa Senators.
That's right, those same Senators who came into the season with the lowest season point total are worth talking about.
Their 8-10-1 record won't jump off the page at you, but the Senators seem to be trending in the right direction. In fact, Ottawa's 50.6 expected goals share (xG%) is quite a ways better than Buffalo's 46.5 xG%.
This doesn't mean Ottawa is good, but it does tell us that they are better than almost everyone expected and it could take a little while for the market to catch up.
Ottawa does a great job generating scoring chances. The Sens generate 2.48 expected goals (xG) for per 60 minutes at 5-on-5, which is the fourth-best mark in the NHL. Ottawa is also a top-10 team in terms of generating high-danger scoring chances.
The Senators aren't riddled with scoring talent, but their ability to create chances levels the playing field a bit. And given Buffalo's struggles on defense — the Sabres allow 2.31 expected goals against per hour at 5-on-5 — Ottawa should have some good looks throughout the night.
The issue for the Senators is a leaky defense. Ottawa allows 11.39 high-danger chances and 2.42 expected goals against per 60 minutes at 5-on-5, both which rank in the bottom-10 league-wide.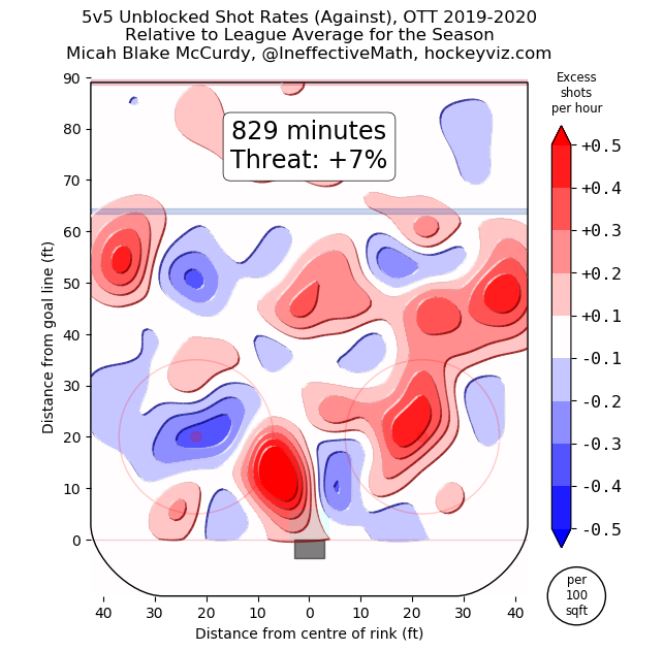 The good news is that Buffalo's offense is not all that threatening. The Sabres generate the third-fewest expected goals for per hour at 5-on-5 this season and rank in the bottom-third in terms of generating high-danger chances.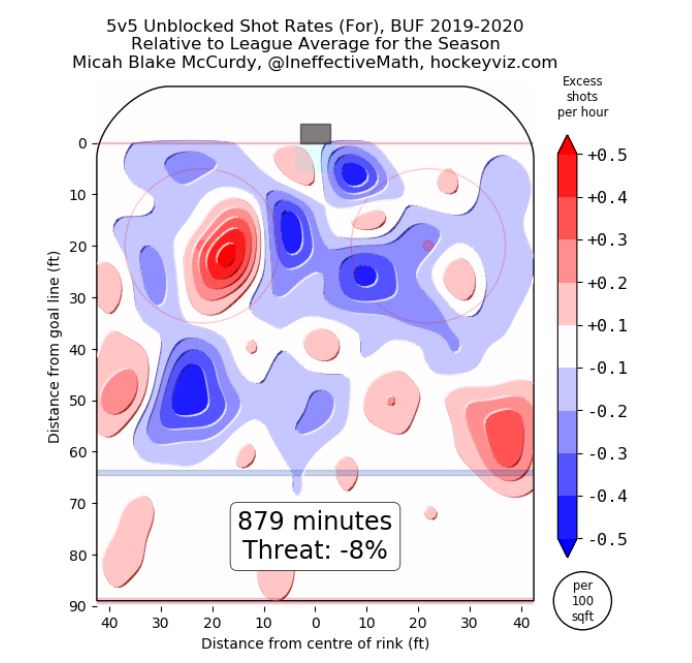 The Sabres have quite a few edges in this game: more talent, better goaltending and they catch the Sens on the second night of a back-to-back. However, Buffalo is dealing with some depth-challenging injuries up front and on defense.
The Sabres have hit a serious lull after a buzzing start to the season, but the truth is that their strong start masked some serious problems under the hood. Those issues are coming to roost now and Buffalo could be ripe for the taking on Saturday night.
This is a bet you lose more often than you win, but I think these two teams, at least in their current form, are closer than the market implies. The listed odds imply Buffalo wins this game 63% of the time.
I find this price to flatter the Sabres and think the Senators are a fine wager at +155 or better, though you may want to see if this price drifts even further since a lot of the traditional betting signals point to Buffalo.
How would you rate this article?