Stanley Cup Finals Betting Odds, Picks, Preview: Best Bets for Tampa Bay Lightning vs. Colorado Avalanche, Including Plays on Vasilevsky & Makar (June 15)
Credit:
Vince Del Monte/NHLI via Getty Images. Pictured: Tampa Bay Lightning goaltender Andrei Vasilevskiy.
The Stanley Cup Finals commence Wednesday, with the Lightning and Avalanche squaring off in Game 1.
Analyst Nicholas Martin has you covered with his futures betting guide, including an angle on Cale Makar.
Check out below where he's landed with his three favorite wagers.
NHL betting analyst Nicholas Martin breaks down his three favorite plays ahead of Wednesday's opening contest of the Stanley Cup Finals between the Tampa Bay Lightning and Colorado Avalanche.
Andrei Vasilevskiy — Conn Smythe Winner (+430)
Ahead of Tampa Bay's series with the New York Rangers, I outlined why I felt this was a strong play here.
As of now, that's really nothing to boast about, as the odds haven't moved much. And that's quite surprising to me, as it seems relatively clear Vasilevskiy has pulled well beyond Nikita Kucherov in the team's playoff MVP race. So, the fact oddsmakers still have his price set evenly with Kucherov offers us some extra value.
Vasilevskiy was spectacular at the tail end of the Toronto series, managing massive performances with his club on the brink. He then put together one of the more dominant four-game series in recent history against Florida, allowing just three goals to the Presidents Trophy winning Florida Panthers.
Against the Rangers, Vasilevskiy surely had to have gained ground in this race against Kucherov and Victor Hedman if anything, having allowed just five combined goals in the Lightning's four victories.
Vasilevskiy will surely need to be spectacular again versus Colorado in order for his group to win the Stanley Cup, and I believe it would take a gigantic series from Kucherov to claim the Conn Smythe should the Lightning win.
Perhaps a concern could be that voters might want to lean toward allowing Kucherov to claim his first Conn Smythe and avoid the same narrative we saw last season when Vasilevskiy won. However, from what I've followed it seems the vast majority of the media realize Vasilevskiy is way up in this race.
Considering I feel oddsmakers are wrong to have Vasilevskiy's odds this long based upon the perceived chances that Kucherov, Steven Stamkos or Victor Hedman could steal it, and therefore backing Vasilevskiy at +430 to win the Conn Smythe holds some great value if you want to get in on the Lightning.
Cale Makar — Series Leading Pointscorer (+500)
This prop is less far-fetched than a +500 number suggests, as it has been far from an anomaly Makar hold the best points-per-game so far this postseason out of players in this series.
It seems hard to believe a defensemen is likely to generate the most points in the Stanley Cup Finals over guys like Kucherov and Nathan MacKinnon. However Makar's ridiculous skill-set playing on a stacked team make it a very valid argument that he should, and I do not feel he deserves to be the third favorite in this race by any means.
Makar has 22 points in 14 games this postseason, while MacKinnon has managed 18 in the Colorado's 14 games. Watching the contests, it's far from surprising to see that, considering the wealth of ways Makar is capable of getting on the scoresheet.
Makar's otherworldly ability to escape pressure in his own zone and make the first pass will always lead to a ton of assists, as well as his work in the offensive zone on what is an excellent Avalanche power play. He has an excellent ability to get his ridiculous wrist shot off through traffic, and is capable of generating offence in a wide variety of areas.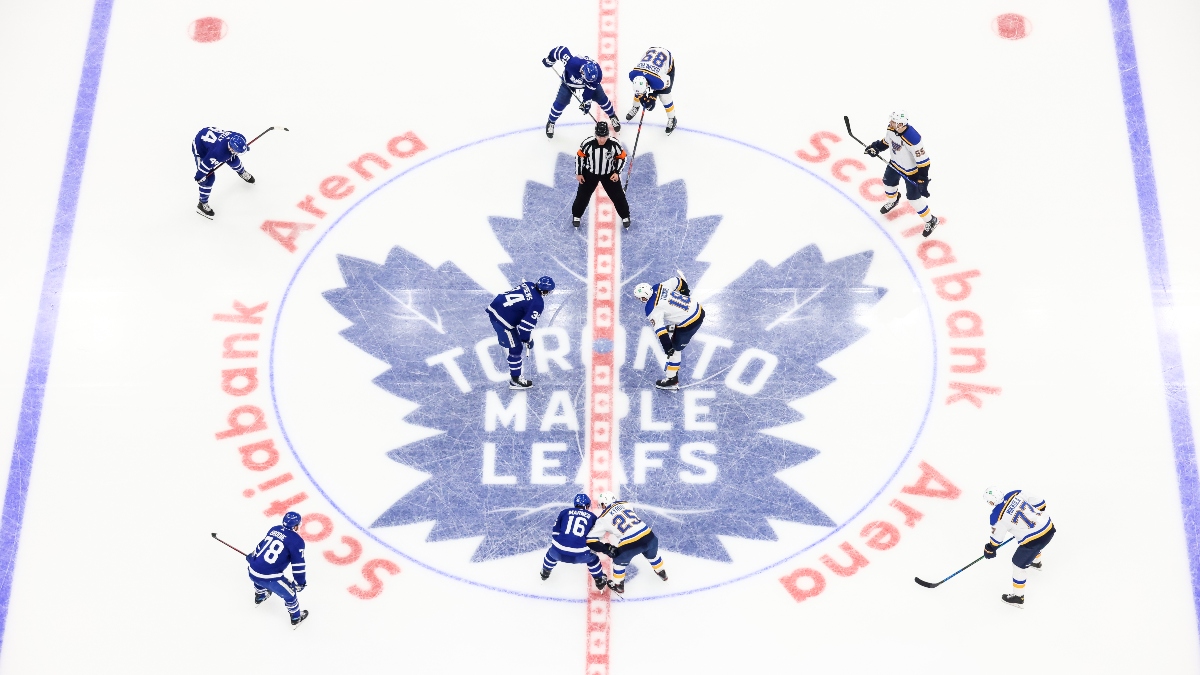 Sign up for all of Ontario's best sportsbooks.
Tampa Bay Lightning — Win Game 1 | Lose Series (+425)
Lastly, here's an obscure prop, which should be widely available that I believe holds some value at such a long number.
This is a realistic narrative, as we saw Tampa Bay playout exactly the same script this needs to follow against the Rangers.
It's far from a rule that Colorado will be "rusty" after a significant layoff, but it's certainly a possibility that perhaps head coach Jared Bednar's group will need some time to ease into it's first cup final with this roster core before playing its sharpest game.
That said, Colorado's roster makes it a favorite for a reason and it's quite likely they could start the series slow, and find its top level moving forward.
This prop would have cashed in two of the last four Cup finals, and we have a good potential narrative as to why that could continue this season. At +425 odds, we are profitable if this is cashing a quarter of the time and I believe we are surely in with a 1 in 4 chance.
How would you rate this article?