Euro 2020 Odds, Betting Picks & Predictions: Tournament Winner, Player of the Tournament, Golden Boot Picks & More
Credit:
Alexander Scheuber – UEFA/UEFA via Getty Images. Pictured: Memphis Depay
Euro 2020 kicks off Friday after a five-year wait.
France is the favorite, with European mainstays Spain, England, Italy, Belgium, Germany and Portugal firmly in the mix as well.
Below we break down our favorite Euro futures bets -- outrights, Golden Boot winners, and so much more.
Few sporting events in the world can match the pageantry, spectacle and drama of the European Championships.
International soccer's second-biggest competition has been held every four years since 1960, with the 2020 competition being postponed until this year due to the global COVID-19 pandemic.
While it was disappointing at the time to see Euro 2020 delayed, it will add a welcome boost to the summer, as bettors will have the opportunity to sink their teeth into 51 matches over the next month.
From outright bets to longshots to Golden Boot and Golden Ball, our soccer analysts have compiled their favorite bets for Euro 2020 below:

(Click below to jump to the analysis for each section.)
Euro 2020 Picks & Predictions
Outright Picks | Longshot Bets | Top Goalscorer | Player of the Tournament
Outright Picks
Netherlands +1500
You could make the argument that the Netherlands has the most young talent of anybody in this tournament. The Dutch have two of the best players under the age of 24 in center back Matthijs de Ligt, who plays for Juventus, and central midfielder Frenkie de Jong, who plays for Barcelona.
Even though the Dutch are going to be without the best defender in the world in Liverpool's Virgil van Djik, the center of their defense is still stacked with the previously mentioned de Ligt and Inter Milan defender Stefan de Vrij, who was a key part of their Serie A title-winning defense that allowed only 1.07 xG per match.
Netherlands finished second to Germany in their qualifying group, but their defense was incredibly impressive, allowing only 1.03 xG per match. In fact, if you take out their two matches against Germany and include their three World Cup qualifying matches from late March, the Dutch defense has allowed a total of 5.33 expected goals in nine matches.
The Dutch attack has been very impressive during both Euro qualifying and World Cup qualifying, averaging 2.84 xG per match, which is the third-best mark coming into the tournament behind Spain and Italy. Now they haven't played the stiffest of competition, but in their two matches against Germany during Euro qualifying, the Dutch created a total over 4.60 expected goals over the two matches.
All in all, the Dutch should be able to cruise through this group, with first place being a priority.
If they win Group C, the Dutch would play a third-place team from Groups D, E, or F in the Round of 16 and then the second-place finisher from Group A or B, which would likely be Denmark, Turkey, or Switzerland, in the quarterfinals.
Portugal +900 
Portugal's placement in the group of death hurts their chances of getting out of the group stage, but given the current format, they are still pretty likely to qualify for the knockout stage. It's once they are there that they become quite dangerous. If Portugal finishes third in its group, it faces a potential path of the Netherlands and likely Denmark/Turkey/Switzerland en route to a semifinal. If they win Group F, its path to the semifinals could be even easier.
They have all of the ingredients of a title winning team. Pepe and Ruben Dias are as good of a center back pairing as any in this tournament. Ruben Neves is their ball-winning midfielder and just had an excellent year in Wolves' midfield. Bruno Fernandes will be playing behind Diogo Jota, Christiano Ronaldo and Bernardo Silva and those four will be a nightmare to defend in transition. They'll have the ability to rotate players in attack too, with Frankfurt's Andre Silva and Atletico Madrid's Joao Felix serving as backup attackers.
Add in that they have the two of the best attacking fullbacks in the world with Joao Cancelo and Raphael Guerriero and Portugal can absolutely make a deep run and win this tournament.
Spain +900
So, just like everyone else, I love France.
Le Bleus is beyond stacked with talent from top to bottom. And just how good is this deserved betting favorite at +480 odds? The country could probably qualify a second team in this European showcase that would make the knockout round.
However, I'm not one to be a chalk eater, I'm taking a swing with Spain at +900 odds at DraftKings as my top pick. I know, La Furia Roja hve been anything but spectacular of late. The nation hasn't reached the quarterfinal round of a tournament since winning the title at the 2012 edition of this event.
Needless to say, the number and potential path to the final are just too good for me to overlook when combining both such solid betting value. A date with England or Germany awaits it in the quarterfinals if all goes as planned in the group stage and Round of 16, but I truly believe Spain will be up to the task facing either at that point.
Spain has a stellar attack, led by Álvaro Morata (Juventus) and rising star Ferran Torres of Manchester City. Torres, who's just 21 years old, scored a hat trick in Spain's 6-0 shellacking of Germany in a Nations League game in November. Throw in Gerard Moreno from Europa League-winning side Villarreal and you have a trio of threats up top that can wreak havoc on any opposing defense in front of them at this showcase.
France +480
There are eight countries listed at +1200 or lower. With odds like that, I think you just take the best team.
I do like the value on Italy at +1200. Roberto Mancini has proven goalscorers, as well as a young and talented midfield. Unfortunately, a backline that is void of talent at its peak keeps me away from them.
On paper, France is by far the best team. Not only are the French the reigning world champions, but they are stacked at every level of the field. They could put together another squad of 23 and likely make the quarterfinals.
In attack, the potential addition of Karim Benzema, who left a Tuesday friendly against Bulgaria with an apparent injury, seems to have been received well by the rest of the squad (aside from Olivier Giroud, probably). A midfield pair of Paul Pogba and N'Golo Kante is stellar, although I do have questions about the depth behind Kante since his role is so unique.
The defense is the noteworthy question mark, given Raphael Varane's lack of form against top opposition this season for Real Madrid. Between him, Presnel Kimpembe and Clement Legnlet, though, I won't doubt whatever pairing they put in the center of defense. At left back, they can go between the attack-minded Lucas Digne and the incredibly defensively stout Lucas Hernandez, who could shuffle in at center back if necessary.
Of the big eight in this tournament, France has the fewest question marks and just three years ago won the world championships with a very similar squad. Antoine Griezmann and Giroud are the only major outfield players north of 30. This team is in its prime and poised to win more.

---
» Return to the table of contents «
---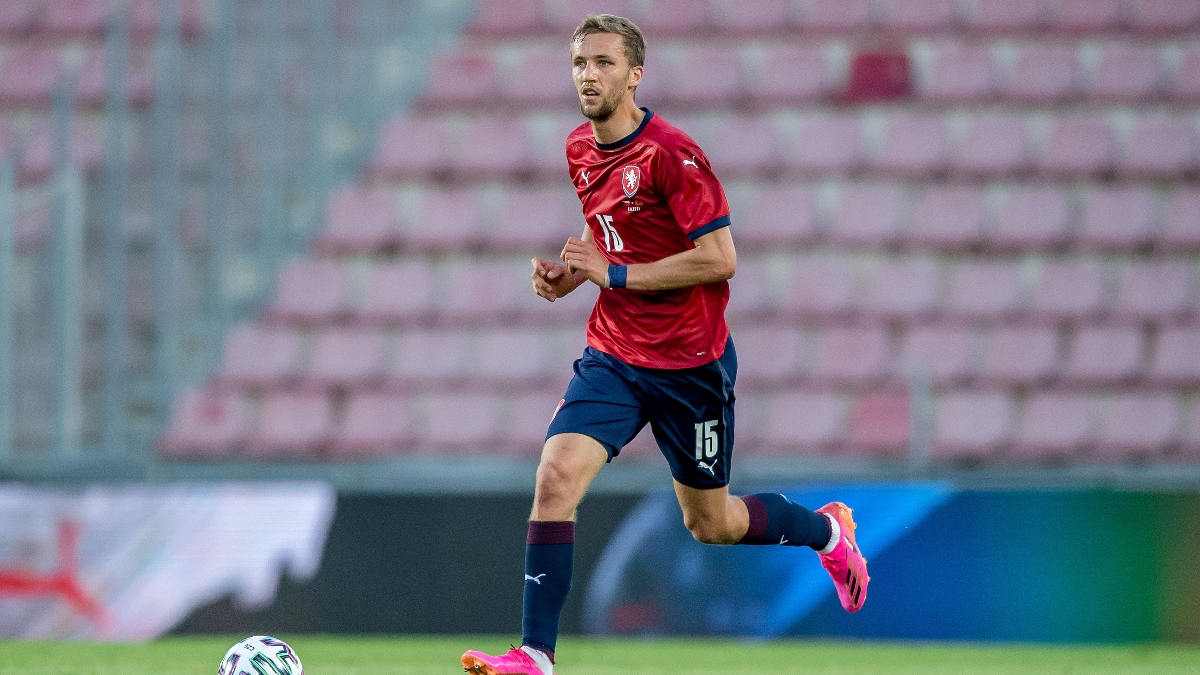 Longshot Bets
BJ Cunningham
Czech Republic (+15000)
It's really hard to ignore how impressive the Czechs have been during both Euro and World Cup Qualifying. They finished second in their qualifying group to England, but were very solid during their eight matches, scoring 1.80 xG per match, while only allowing 1.04 xG. In fact, they actually beat England, 2-1, during qualifying and deserved to win the match, outshooting the Three Lions, 17-7, and winning the expected goals battle, 1.99 to 1.82. England's only goal in that match came from a Harry Kane penalty, so the Czech's actually held one of the best attacks in the world to only 1.06 expected goals from open play.
Outside of their opening 5-0 loss to England, the Czechs won the expected goals battle in every single match during qualifying. They followed that up with two very tough World Cup qualifying matches against Belgium and Wales in late March, and were very splendid again. They drew Belgium, 1-1, in Prague and actually outplayed the top-ranked team in the world, outshooting them, 15-10, and winning the expected goals battle 1.67 to 1.30.
They did lose 1-0 to Wales on the road, but really deserved the win, holding 57% possession, outshooting Wales, 12-8, and edging the Dragons on xG, 1.37 to 0.97.
The Czechs have a solid roster, with a lot of guys that play in one of Europe's major five leagues. Their best player is West Ham midfielder Tomas Soucek, who was one of the Hammers' key players and helped guide them to a sixth-place finish in the Premier League, scoring a team high 10 goals from the defensive midfield position.
They also have a fantastic center forward in Patrik Schick, who plays for Bayer Leverkusen in the German Bundesliga and bagged nine goals and put up a 0.45 xG per 90 minute scoring rate this season. The Locomotive also have a lot of pace on the outside with a guy who a lot of the top clubs will be fawning over in a few years in Adam Hlozek. At only 18 years old, Hlozek scored 15 goals and dished out 8 assists for Sparta Prague in only 19 appearances in the Czech First Division.
If the Czechs finish second in Group D, they'd likely play Sweden or Poland in the Round of 16 before things get dicey with a likely showdown with either France, Germany, or Portugal in the quarterfinals. The Locomotive will certainly be huge underdogs in that match, but if you're betting a longshot you're going to need to take down the big boys at some point.
Anthony Dabbundo
Switzerland (+6600)
I really wanted to go with Denmark here, but my concerns about the mileage on their midfield this year and their reduced price is keeping me away from them. My next team is Switzerland, who is worth a flier at 60-1 to lift the trophy. Much like the Danes, the Swiss could be in the same corner of the potential bracket that most experts are eyeing for a dark horse.
The runner up of B vs the runner up of A could be Switzerland vs. Denmark, with the winner potentially seeing the Netherlands. I'd like Switzerland's chances in both of those matchups and once in the semifinals, we can look to potentially hedge.
As far as their roster, they'll probably play a back three of Manuel Akanji (Dortmund), Nico Elvedi (Gladbach) and Fabian Schar (Newcastle). They've performed well in World Cup qualifiers and will have protection from the tournament's most underrated midfield in Granit Xhaka (Arsenal), Denis Zakaria (Gladbach) and Remo Freuler (Atalanta).
Switzerland has lacked upside because of its lacking creativity and goal scoring in years past. But Xherdan Shaqiri (Liverpool) playing Breel Embolo (Gladbach) in behind with Kevin Mbabu (Wolfsburg) and Ricardo Rodriguez (Torino) providing creativity from wide is a strong attack compared to tournaments past.
They have the pieces to surprise some teams and are defensively solid enough to trust.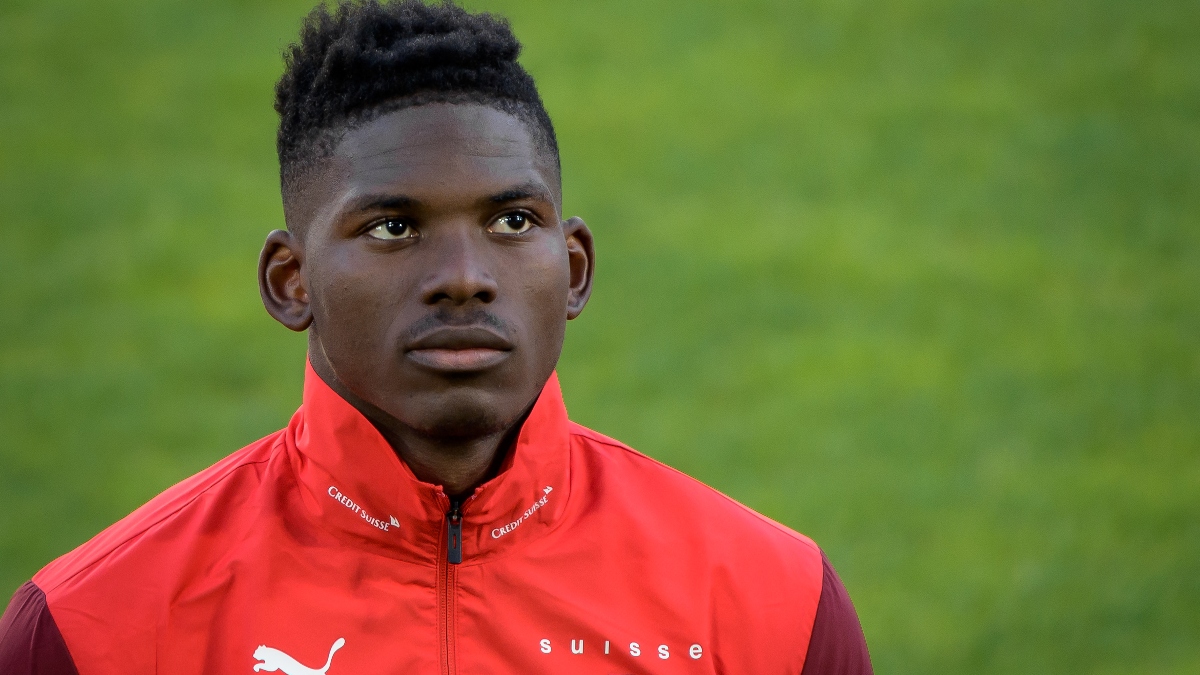 Matt Trebby
Switzerland (+6600)
The Swiss are perennially a tough out in international competition. Vladimir Petkovic has continued the run of organized, counter-attacking Swiss sides that have perennially made mini-runs in the World Cup or Euros.
This Switzerland squad enters with plenty of defenders coming off solid seasons at big European clubs. Expect Manuel Akanji to partner Nico Elvedi or Fabian Schar with Ricardo Rodriguez (how is he only 28?) and Kevin Mbabu at fullback.
Granit Xhaka is much-maligned at Arsenal, but he fits this team well. Denis Zakaria has been linked to the Gunners, and his athleticism in the middle of the park is a huge boost. Remo Freuler also could play a big role after a strong season at Atalanta.
The attack has question marks, I'm not going to lie. But the Swiss know how to frustrate teams. Xhedran Shaqiri is known for his big moments for the national team, and it wouldn't shock me if he came up with another couple to earn a move away from Liverpool.
The Swiss aren't sexy, but they're the best longshot in this tournament.
Michael Leboff
Turkey (+5000)
Turkey are a high-ceiling, low-floor team that has the talent to pull a result against any team in this competition on their day. To illustrate that point all you need to do is look at the Crescent-Stars' results leading up to this tournament.
Over the past 18 months or so, Turkey finished bottom of a group that included Russia, Hungary and Serbia in the UEFA Nations League. However, it also earned 3-3 draws against Germany and Croatia; beat the Netherlands, 4-2; dismantled Norway, 3-0; and, then added further confusion by drawing a home against Latvia.
In other words, this is a team that can beat anybody, but also lose to anybody.
Turkey's defensive record mirrors its Jekyll-and-Hyde nature. After allowing just three goals in 10 games during Euro qualifying, Turkey went ahead and shipped 19 goals over its next 11 matches. Adding to the confusion is the fact that the Crescent-Stars have a solid defense on paper, with Merih Demiral (Juventus), Caglar Soyuncu (Leicester), Ozan Kabak (Liverpool) and Zeki Celik (Lille) featured in the back.
We have no idea which version of Turkey's defense will show up, but backers can at least be confident that it has the talent to be a sturdy group and it shouldn't be overmatched by Switzerland and Wales.
While Turkey's defense and spine look to be in decent shape, its attack has the potential to make it a bona fide sleeper. Hakan Calhanoglu (AC Milan) is more than capable of pulling the strings and he will be supported by a cast that includes Zeki Celik, Burak Yilmaz and Yusuf Yazici, all three of whom are coming to the Euros on the heels of winning Ligue 1 with upstart Lille.
Just like with any longshot in this tournament, Turkey lacks some depth and has a couple of weak spots, but I'd also argue that the Crescent-Stars have the strongest starting XI of any team in the mid-tier and have the upside you need from an outsider.
In addition to the talent on the roster, Turkey also has a decent path to the quarterfinals if it can manage to finish second (or first) in Group A. If it finishes as runner-up, Turkey's likeliest opponent in the Round of 16 would be Denmark and a possible showdown with the Netherlands awaiting in the quarterfinals.
We've seen some big longshots win the Euros in the past. In 1992, Denmark won the competition only after taking Yugoslavia's spot in the tournament because of a civil war. Twelve years later, it was The Piratiko Greek team that won Euro 2004 as 80/1 outsiders.
While most of the time these tournaments will go to the headliners, there is always at least a little bit of chaos at the Euros and I think Turkey is a great candidate to be the causers of said chaos.
One thing I will note is that Turkey's price has come down from 80/1 to 50/1 over the past few weeks. While 50/1 is still a good price, you can possibly get a better number by waiting out its tournament-opening match against Italy. The Azzurri are -190 favorites to win that match and if they do, the Crescent-Stars' price should get longer.
Turnkey doesn't need to win the match against Italy to advance, so while you run the risk of losing out on 50/1 should it win or draw with the group favorite, there is a pretty good chance you can get a much better number should it lose.
Ian Quillen
Denmark (+2500)
If you want to be precise about this, maybe this is a medium shot. Either way, I like how the tournament — and group stage in particular — sets up for the Danes given the price.
Denmark hasn't suffered defeat to a team not named Belgium over the 2020-2021 calendar, and both their losses. And despite losing a pair of matches by two goals to the Red Devils, the Danes shaded the expected goals (xG) in both contests, according to FootyStats.org.
Then there's the matter of venue in group play. Denmark plays all three of its matches in Copenhagen, while Belgium will be the unofficial away team twice, once against Denmark and once in their group opener against Russia in St. Petersburg.
Add to that that Kevin De Bruyne may be unavailable for manager Roberto Martinez in Belgium's opening one or two matches, and I think there's an excellent chance for Denmark to capture this group.
From there, they would earn the right to play a third-place team from one of four groups. If they survive that, most likely an Italy side who won eight in a row if you include friendlies, but who also haven't faced much in the way of elite competition since a 1-1 Nations League draw against the Netherlands last October.
Denmark opted to play tougher pre-Euro friendlies than some, a choice that will prove itself a masterstroke if it sparks Yussuf Poulsen and Martin Brathwaite to life after subpar club campaigns. The former scored the leveler in a 1-1 draw against Germany and the latter the opening goal in a 2-0 win over Bosnia and Herzegovina.

---
» Return to the table of contents «
---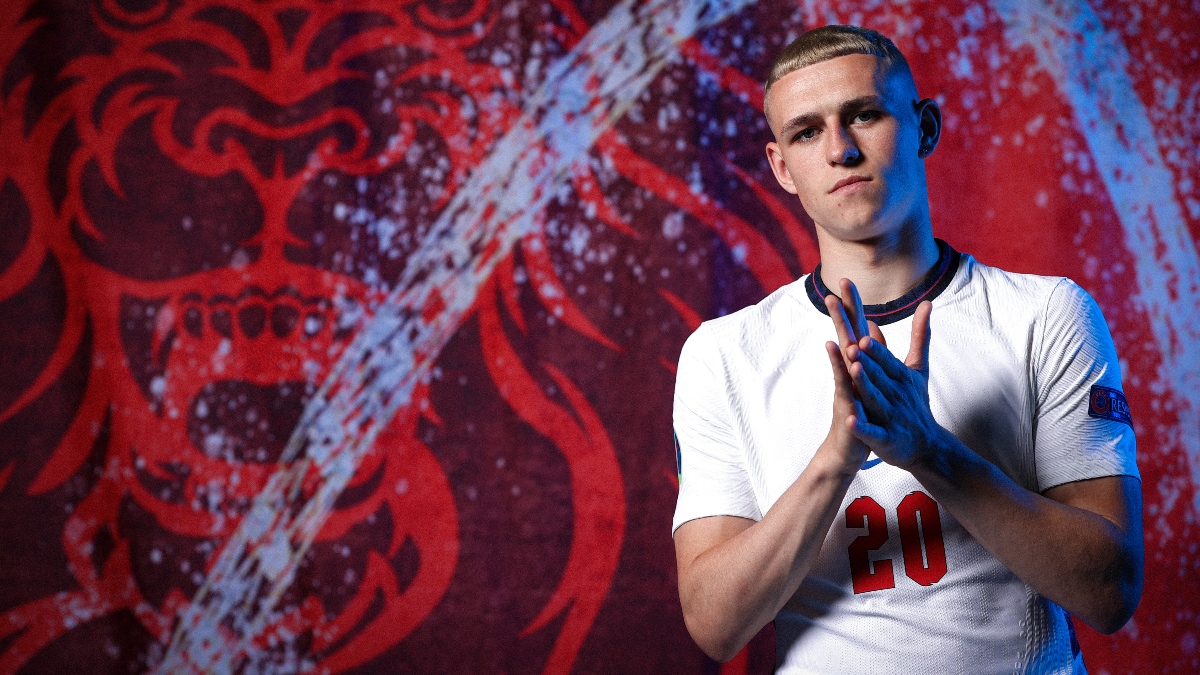 Top Goalscorer
BJ Cunningham
Alvaro Morata, Spain (+3000)
Morata is going to be Spain's main front man because Spanish boss Luis Enriuque has only selected two other pure strikers, Iago Aspas and Pablo Sarabia, and no disrespect to those two but Morata is far and away Spain's top choice up front.
Morata has kind of been in the shadows behind Cristiano Ronaldo this season at Juventus, but the 28-year-old still managed to score 20 goals in 44 appearances this season and carried a 0.50 xG per 90 minute scoring rate in the Serie A.
Spain is coming into the Euros sort of under the radar, as they are the sixth on the oddsboard at +900, but no offense has been more impressive during the Euro qualifiers. The Spainards averaged 3.73 xG per match, which was the best mark of anybody during the qualifying stage.
Plus, Spain has a fairly easy group to get out of consisting of Slovakia, Sweden and Poland, all of whom boast defenses that rank in the bottom half of expected goals allowed per match in this tournament. The key match is going to be against Slovakia because they are the worst defense in this field, allowing an average of 1.84 xG per match over Euro and World qualifiers.
So, at the tasty price of +3000, I think the main striker on the best offense coming into this tournament has a lot of value.
Anthony Dabbundo
Memphis Depay, Netherlands (+1500)
You could make an argument that Memphis is the most underrated attacker in the world. He struggled in a high-profile manner in his time at Manchester United, but that was then. This is now, and he just capped off another excellent season at Lyon. It was his best season of his career, averaging 0.55 xG per 90 and scoring 20 goals for the French side. He ranks in the top 10 percentile in progressive carries, progressive passing and shot creating actions.
The entire Netherlands attack funnels through him, which can limit the Dutch as a whole but opens up opportunities for him. In most knockout tournaments, these awards are decided in the group stage because knockout matches tend to be much lower scoring on average.
Netherlands has the easiest group in the entire field and Memphis could find goals to come easier against Austria, North Macedonia and Ukraine, none of which are strong defensively. Even if the Dutch get bounced in the round of 16 or quarterfinals, which I think they will, Memphis may have done enough before that.
Jeremy Pond
Memphis Depay (+1400)
As a Manchester United fan for close to two decades, there are only three player jerseys I own in my vast collection. They are Anthony Martial, Ángel Di María and Memphis Depay.
Obviously, two of those players had difficult tenures on the Old Trafford pitch, but it doesn't mean things have gone as poorly for them after their respective Premier League exits.
Case in point: Memphis.
After skipping town with just two goals in 33 appearances with Manchester United, the frustrated striker took his talents to Ligue 1 powerhouse Lyon and has been tearing up opposing defenses in the French top flight.
Since his arrival in 2017, Memphis has scored 63 goals in 139 appearances across all competitions, giving him an impressive 0.45 goals per match with the club. He's been just as consistent for the Dutch over the last four years as well, scoring 21 goals in 34 games.
Now, the 27-year-old standout has been tasked to lead the line at the Euros and should have plenty of scoring opportunities in a weak Group C that includes Austria, Ukraine and North Macedonia.
I have Netherlands cake-walking their way to the round of 16, where it would likely face Portugal (if my bracket prognosticating is right) in a battle of heavyweights. If the Dutch are fortunate to advance, a much easier meeting with Denmark or Switzerland awaits.
Bottom line, Memphis has the most ideal path of any forward in this tournament and should make the most of what should be a plethora of chances.
If you're looking for an alternative to Depay, I stand with BJ and support taking a shot on Spain standout Álvaro Morata. The numbers continue to drift on the Juventus talisman for some odd reason. For example, Morata's odds have gone from +2700 to +3000 on DraftKings. Needless to say, I've sprinkled a little on him at both numbers due to the fact they're way too long in my opinion, especially since they shouldn't run into any problems until the quarterfinal round.
Michael Leboff
Phil Foden, England (+8000)
Playing on the same team as Harry Kane is not ideal for Phil Foden's chances to win the Golden Boot, but I think Kane's presence will also inflate the number for some of his teammates, like Foden. The Man City wunderkind is coming off a break-out season in which he scored 16 goals in 50 games across all competitions for the Premier League champions. It should also be noted that, while Kane is rightly regarded as one of the world's best goalscorers, he also is a fabulous facilitator and led the Premier League with 14 assists last season. If defenses sell out to stop Kane, he can lay the ball off to one of his ultra-talented teammates.
And don't forget Golden Boot winners don't need to exactly light the lamp. Antoine Griezmann won the award with six goals in 2016, the first year that the tournament expanded to 24 teams and four knock-out rounds. In other words, one big performance from Foden and he'll be in the running. And since England will be big favorites to win their groups and will be expected to ship a few goals past teams like Scotland and the Czech Republic, there's definitely potential for Foden to have a couple of big performances.
I understand that Foden isn't a lock to start for England, but that's not going to worry me at this price. He's 80/1 for a reason, but I'll bet on his talent at this number all day long.
Ian Quillen
Yussuf Poulsen, Denmark (+15000)
Lukaku was my favorite play, but since Matt made most of my case, I'll throw out what I think is a good value longshot in Poulsen, the RB Leipzig attacker.
As I wrote earlier, I'm more bullish on Denmark's chances than most to make a deep run in this tournament, and if they do Poulsen will be a part of it.
The 26-year-old is coming off a pair of underwhelming, five-goal Bundesliga seasons after he found the net 15 times in 2018-2019. But his conversion rate hasn't fallen off as much as those numbers would suggest — he still averaged 0.33 goals per 90 minutes this season. It's the playing time that has fallen.
That's likely not going to be the case with Denmark, who are also playing a more proactive style under Kasper Hjulmand than they had in Euro qualifying under Age Hareide.
Then there's the matter of their group-stage opposition: Denmark get to open against a Finland side that is an excellent story, but has also gone seven matches without keeping a clean sheet.
They close the group against a Russian side that has also struggled defensively and may be forced to play a more open brand of football than they'd like in search of a result that would see them through to the round of 16.
In 2004, Milan Baros proved it possible to shake off inconsistent form and playing time with your club side to be the top scorer in this tournament. If someone is going to do the same this summer, Poulsen fits the profile.
Matthew Trebby
Romelu Lukaku, Belgium (+650)
My initial instinct was to pick Harry Kane, who proved at the 2018 World Cup that he is the master of scoring against the lesser countries of international soccer.
Unfortunately for Kane, I'm not sure England is going to play beyond the Round of 16. The winner of Group D plays the runner-up from Group F, which features France, Germany and Portugal. I'm not too high on the English at the Euros and think they'd lose to any of those teams.
That leaves us the other favorite: Romelu Lukaku.
Lukaku gets group-stage games against Denmark, Finland and Russia. The winner of Group B gets a third-place team from the group stages in the Round of 16.
Also, Belgium is ranked by FIFA as the No. 1 team in the world.
While Kevin De Bruyne may miss the first game or two of the group stage, Lukaku is a one-man wrecking machine. He scored in a friendly on Sunday against Croatia and played like the force he is.
With fantastic pace, size and skill, Lukaku has 47 goals through two seasons in Serie A and is coming off a league-winning campaign with Inter Milan. Also, he was named the Player of the Year in the Italian top flight.
Belgium is entering the final stages of its peak years. Players like De Bruyne and Eden Hazard aren't getting any younger, and this might be their tournament to capitalize on and win.
Lukaku is all but guaranteed to get four games at EURO 2020 because of Belgium's quality and group, and at least five seems likely. Watch and enjoy.
---
» Return to the table of contents «
---
Player of the Tournament
BJ Cunningham
Memphis Depay, Netherlands (+3500)
The Dutch attack is led by Memphis Depay, who has been lighting up Ligue 1 defenses for Lyon. This year, the 28-year-old bagged 21 goals, dished out 12 assists, and put up a 0.50 xG per 90 minute scoring rate. He scored or assisted on 17 of 35 goals, which is a staggering number and tells you that the Oranje's offense goes through him.
The Dutch attack has been very impressive during both Euro and World Cup Qualifying, averaging 2.84 xG per match, which is the third-best mark coming into the tournament behind Spain and Italy. So, Depay being the main man in the third-best attack means he will likely have the best chance to win the Golden Ball if the Dutch makes a deep run.
The Dutch should be able to cruise through this group, with first place being a priority. If they win Group C, the Dutch would play a third-place team from Groups D, E, or F in the Round of 16 and then the second-place finisher from Group A or B, which would likely be Denmark, Turkey, or Switzerland.
Michael Leboff
John Stones, England (+50000)
OK, I admit this is a bit insane, but bear with me.
Over the past few seasons, centerbacks have earned a lot more respect from folks who vote for awards. In fact, two of the past three Premier League Player of the Year Winners have been central defenders (Virgil van Dijk, Ruben Dias).
While John Stones is not on the same level as those two, he did enjoy a  resurgent season with Man City in 2020/21 and I think he could benefit from the narrative that is surrounding England, the tournament's second-favorite.
The big concern for England coming into the tournament is whether or not the Three Lions will be able to defend well enough. We all assume that England will score buckets as they are one of the deepest teams up front. That depth likely means that the goalscoring could be spread among the likes of Harry Kane, Jack Grealish, Jadon Sancho, Phil Foden and Raheem Sterling.
Should England make a deep run, the defense will get a ton of shine and I think that could lead to folks giving credit to the center-back pairing, and hopefully Stones (who I prefer to Harry Maguire since we don't know if Maguire is fit) is the main benefactor of that love.
This bet is 500/1 for a reason, but should England make a deep run and the defense hold up, I think Stones has a chance to be in the conversation.
Jeremy Pond
Thiago Alcantara, Spain (+7000)
About a month ago, I was all-in on N'Golo Kante when his odds were north of +3000 at the majority of sportsbooks. However, the French playmaker's numbers have plummeted (he is now the second choice at DraftKings) and I have no desire taking someone sitting at +2000 odds or less when there's so much better value on the board via another dozen players or so.
That said, I'm going with a real flyer and backing Spain midfielder Thiago Alcântara as my top pick for this honor. And yes, the +7000 odds he carries with him into the competition has me dropping at the possibility of hitting this wager.
The Liverpool central midfielder will be the engine that makes La Furia Roja go, providing field vision and impressive skills when orchestrating the offense. Alcântara is the closest things Spain has seen since Xavi roamed the pitch, leading me to believe this could be a breakout tournament for the standout.
If you're looking for another longshot angle, I will send you right back to Morata. The Spanish striker, who my colleague, BJ, loves for the Golden Boot, is currently at +5000 odds and should have a huge showing at this tournament as well. The Juventus star is coming off a brilliant campaign in Serie A, where he racked up 20 goals and 12 assists in 44 matches across all competitions.
Matthew Trebby
N'Golo Kante, France (+2200)
Before the Champions League final, you could find N'Golo Kante as high as +4000 at certain books. His performance in that Chelsea win wasn't anything new. Kante did as he normally does, breaking up play and causing havoc for opposing midfields.
The French have a plethora of talent in attack and defense, but there is no replacing Kante. Adrien Rabiot and Corentin Tolisso are high-quality midfielders and would likely replace Kante in the France XI if the injury bug hits, but neither does the work of the defensive dynamo.
Normally, this award is reserved for the best attacker of the tournament on the winning team. Luka Modric took home the honor at the 2018 World Cup, though, because France had two equally impressive attackers in Kylian Mbappe and Antoine Griezmann.
Since then, Kante's profile around the game has been enhanced. More people recognize his unique skillset and responsibilities, how crucial he is to freeing the impressive attacking talent that is usually around him.
Kante has never been more highly thought of than he is right now. If the French win, he will have stayed fit the entire tournament and everyone knows he will have been of the utmost importance.
Given that the media recognizes his skill and importance to the world's best team, I find it peculiar that Kante behind both Mbappe and Griezmann on PointsBet, and it's laughable that Bruno Fernandes has a lower number than him.
DraftKings has lowered his number all the way down to +1000, which is where it should be. Any number over +2000 is great value and is unlikely to improve once he starts playing.
---
» Return to the table of contents «
---
How would you rate this article?
This site contains commercial content. We may be compensated for the links provided on this page. The content on this page is for informational purposes only. Action Network makes no representation or warranty as to the accuracy of the information given or the outcome of any game or event.