Sobel: It Might Finally Be Tiger's Time at the BMW Championship
Credit:
Mark Konezny-USA TODAY Sports. Pictured: Tiger Woods
The BMW Championship tees off on Thursday at Aronimink Golf Club outside of Philadelphia. Dustin Johnson (7-1 odds) is the clear betting favorite.
Tiger Woods has the eighth-best odds to win (20-1), and he seems to have an affinity for Aronimink.
Four longshots have a ton to gain from a good performance and look to have value to finish in the top-five and top-10.
NEWTOWN SQUARE, Pa. — For the past 15 years, whenever a reader grouses about too much Tiger Woods coverage — and yes, it still happens all the time — I always offer up the same response.
It's the law of supply and demand.
As long as the general public is demanding more content on Tiger — and numbers such as television ratings and web traffic have always paralleled this thirst — then it's not just the media's choice to supply this coverage. It's our responsibility.
That doesn't mean we shouldn't also cover other players, but giving equal time to, say, Dustin Johnson because he's ranked higher isn't the shrewdest business move. It takes a fervent Tiger-hater to fail to understand — or at least, fail to admit to understand — this concept.
During the past few weeks, though, I've tabled the supply-and-demand response in favor of an even more reasonable one.
In preview pieces for both the Northern Trust and Dell Technologies Championship, I've mentioned that I like Woods' game for those courses, although I've also maintained that I'll like him better as the FedEx Cup Playoffs continue.
I also wasn't picking him to win, but simply offered up a blurb about his chances – along with a dozen or more players I liked.
Of course, I heard the grousing again. There were some — not a lot, but some — readers who complained about these Tiger references, as if I was forcing them into the piece as some sort of clickbait or something.
Um, nope. I just happened to like how his game was shaping up.
Following a T-24 finish at the Dell Technologies Championship on Monday, one that saw Woods just two strokes off the lead at the turn before faltering down the stretch, I tweeted about how I still liked his game moving forward:
I liked Tiger a little bit last week. Didn't happen. Liked him a little more this week. Not happening. Like him a lot more this coming week. Might happen. He's apparently a big fan of host course Aronimink.

— Jason Sobel (@JasonSobelTAN) September 3, 2018
That's right: I'm not jumping ship now.
Tiger reportedly had this week's BMW Championship circled on his calendar long before he had even qualified for this event. He really likes host course Aronimink.
This week, in a 69-player field, could be the one when he finally notches that next victory.
If you're wondering what could ever pull a few million Americans away from watching NFL games on the first Sunday afternoon of the season, well, let's see what happens if Tiger holds the lead going into the back nine of the final round.
At 20-1, behind seven other players on the board, Woods actually holds a little value this week, too, rather than being overpriced, as usual.
He's swinging it well, he's motivated and, yes, it looks like he's got the ol' Scotty Cameron putter back in the bag. That's enough to get his name onto my ticket this week.
As for my other picks, I'm going to split 'em into two categories this week.
The first is favorites. Even in a limited field such as this one, there are still plenty of big names from which to choose, but there's more of an onus on getting 'em right with less margin for error, especially for DFS lineups. In addition to Woods, here are four more guys who should find some success:
---
Justin Rose
Odds: +1150
How much success has he had in the Philadelphia area? This much: The members of Aronimink and Merion, both winning venues for Rose, now play a yearly match called … the Rose Bowl.
Rory McIlroy
Odds: 14-1
There's some talk amongst players early in the week that even though the course is only 7,267 yards on the scorecard, it could be a bomber's paradise. Enter the guy who drives it better than anyone.
Jordan Spieth
Odds: 16-1
I loved the tweet from professional golfer Roberto Castro the other day, which pointed out that Spieth nearly won the Masters, nearly won The Open, will likely qualify for the Tour Championship and we're still calling it a "down year" for him.
Excellent point — and Spieth could be on the verge of salvaging a "good" season and turning it into a better one in the final two weeks.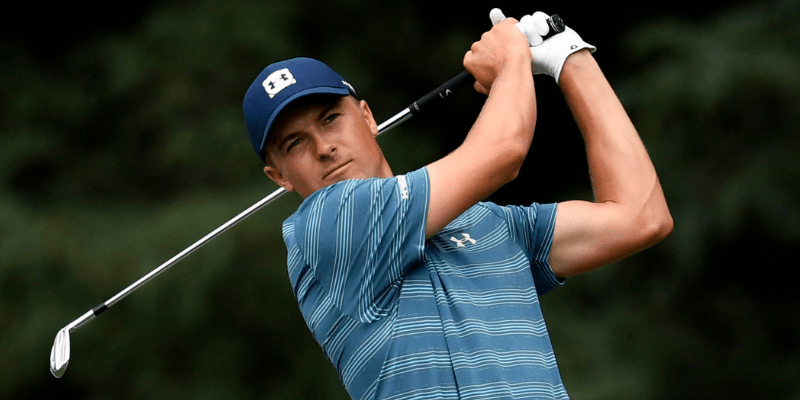 Tony Finau
Odds: 22-1
Hey, the guy likes pressure.
I'm still not so sure someone like Kevin Kisner or Xander Schauffele can bounce him from that final Ryder Cup captain's pick with a win this week, but I am sure that Finau is going to do everything he can to make that less of a possibility.
This is a big one for him. Expect another strong performance.
---
With my other picks, I'm going to write about the guys I like who need it the most.
Not coincidentally, coming off that Finau blurb, I wrote a piece on Tuesday about how he chipped in for birdie on the final hole of this event last year, starting a chain reaction which got him into the season finale, which in turn got him into the year's first three majors, each of which he finished in the top 10.
There are a handful of players who could use just a little boost like that to jump-start their careers into the upper echelon.
Here are a few candidates to make it happen, guys I like for top-five or top-10 bets, or to fill out DFS rosters on a week where it'll be tough to separate yourself.
C.T. Pan
Top-5 Odds: 15-1
Top-10 Odds: +550
With two top-four finishes in his last three starts, Pan has made sure his game is coming around at the right time. He's diminutive in stature, so I think people see him as a grinder, but the guy has some Justin Thomas-like pounds-to-power ratio.
Emiliano Grillo
Top-5 Odds: 15-1
Top-10 Odds: +550
With a half-dozen worldwide top-10s this year, Grillo is a much better player than he's given credit for. I think we're going to see a big jump in his performance next year, too — one that could be ignited by another big week here.
Peter Uihlein
Top-5 Odds: 29-1
Top-10 Odds: +1050
He's tried to follow the Brooks Koepka blueprint of honing his game in Europe, then qualifying for bigger and better events in the U.S.
While it's impossible to say he hasn't succeeded, there's still some obvious room for improvement. That leap is going to happen soon.
Jason Kokrak
Top-5 Odds: 35-1
Top-10 Odds: 14-1
If this week's host venue does indeed favor the big bashers off the tee, Kokrak should be worthy of a longshot look. With three top-25s in his last five starts, he could be on the verge of contention soon.
All odds via Sportsbook.ag as of Wednesday afternoon.