Perry: The 3 British Open Bets I've Already Locked In for Royal Portrush
Credit:
Orlando Ramirez-USA TODAY Sports. Pictured: Justin Thomas
The 2019 Open Championship will take place at Royal Portrush from July 18-21. It's the first time the course has hosted a major since 1951.
Golf betting expert Joshua Perry likes to make a habit of locking in a few bets on players to win in the weeks and months leading up majors.
Perry details the three bets he's already made for this year's British Open.
In the months and weeks leading into major championships, I like to target a few players whose odds I think will shorten prior to the event. This has worked in a few majors the last two years, specifically with Gary Woodland at the 2019 U.S. Open and Francesco Molinari at the Open Championship last year. We were able to get double the number available by betting them well in advance once their games were trending in the right direction.
I've taken a similar approach to the 2019 Open Championship, though I haven't targeted as many players as I normally do (just three at the moment). The reason? We don't really have a lot of past data on Royal Portrush, which is hosting a major for the first time since 1951.
With the Masters or a U.S. Open venue like Pebble Beach, I don't have a problem placing five or six bets well in advance, because the course really isn't a mystery. We know the styles of play that suit those courses and the history of winners at the events. When we see guys showing glimpses of what fits, I'll fire away, because the odds almost always get cut by the week the tournament hits.
The last time we saw Portrush in any event was the 2012 Irish Open. Jamie Donaldson won by four that week over three players, most notably Rafa Cabrera-Bello. Rory McIlroy and Molinari both tied for 10th back in 2012, as well.
I'd imagine a lot of bets will be placed on those three in the coming weeks since they're all playing fairly well this year and that's the only real leaderboard we have to look at.
Brooks Koepka will unsurprisingly get a ton of buzz. His caddie is a member here, and he basically contends at every major. He'll likely tee off as the favorite.
The other player with the local narrative is Graeme McDowell, who recently worked his way into the field with a top 10 at the Canadian Open and will likely be a popular mid-tier pick. (He's also a member at Portrush.)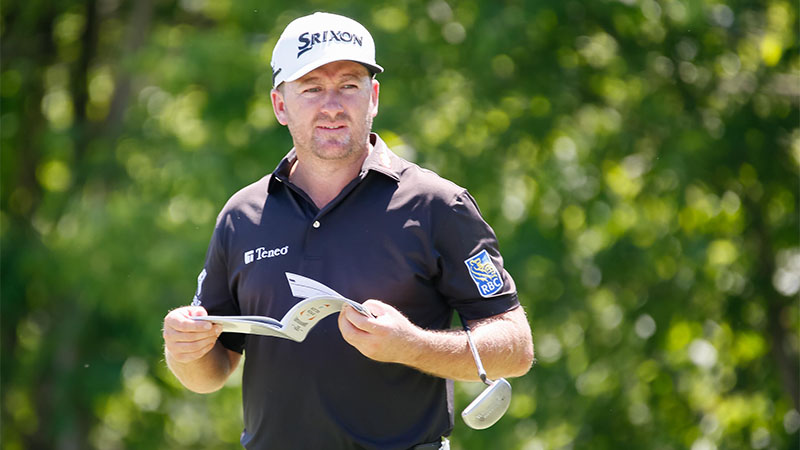 I haven't wagered on any of those four players yet, instead targeting players whose overall talent is better than where oddsmakers have them slotted.
2 Mid-Tier Bets
The two wagers I have in the mid-tier are Justin Thomas and Bryson DeChambeau, both in the 45-1 range.
Thomas is a relatively recent add in just the last few weeks. He been striking the ball great, but his putter has just been awful. But no matter how bad he's putting or what his Open history is, which isn't great, Thomas shouldn't be 45-1 to win any tournament on any course against any field. He's got seven wins, including a major, in his past 60 starts. He's an elite, top-10 player in the world, and that number suggests otherwise.
With DeChambeau, the play was based on his form back in the fall. He seemed to be poised to jump into major contention. That hasn't played out as expected, and I doubt he'd be on my card at this number. He's started to turn his game around a bit and those odds are still available if you want to add him. But as nice as it was to cash that Woodland ticket, DeChambeau represents the other side of that equation where you might end up with a guy whose game isn't exactly where you'd like heading into the event.
Nevertheless, the bet is already placed, so I hope he wins.
A Longshot
The last play I have at the moment is Haotong Li at 150-1. He's a young player who owns a top-five in the Open two years ago. This was another guy I expected to make a jump, but it just hasn't happened yet.
It's not like Li is playing poorly — he's made the cut in all three majors this year — but he's not really contending, either. He hasn't missed a cut anywhere since The Players, but his only top 10s in that time were at the WGC Match Play and the China Open in his home country.
That number probably is tough to find now, but 125-1 is readily available.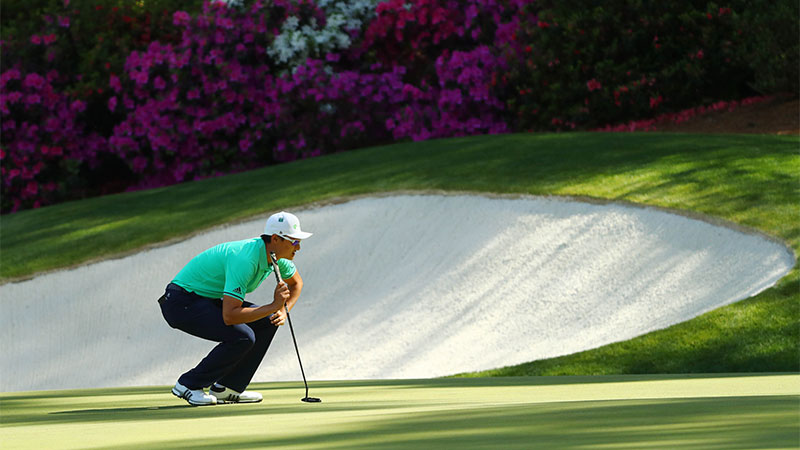 What I'm Looking for Going Forward
Over the next couple weeks, monitoring form with be key, especially in Europe. While the PGA Tour is in kind of lull, the Euro Tour is hitting the meat of its schedule with Valderrama currently going on, followed by the Irish and the Scottish Opens.
While most of Americans will have never played Portrush before arriving for the Open Championship, European Tour players may have a little extra knowledge of the track. If someone overseas can find a good run of form in that string of events, they'll probably be worth a look at Royal Portrush.
How would you rate this article?