Perry's 2019 U.S. Open Betting Card: Don't Overlook Justin Thomas
Credit:
Credit: Rob Schumacher-USA TODAY Sports. Pictured: Justin Thomas
The 2019 U.S. Open gets underway at Pebble Beach Golf Links on Thursday June 13 with Dustin Johnson and Brooks Koepka atop the odds board.
Joshua Perry lays out his full betting card, which covers one of the favorites, some mid-tier selections and a few longshots
It's not very often we get a U.S. Open course we're so familiar with. Pebble Beach is an exception. That gives speculators a leg up on the preparation compared to most U.S. Open weekends.
The course will be set up differently from the AT&T Pro-Am, but success in that event has historically been a precursor to U.S. Open success.
Let's dive into my card for the week, which covers a favorite, a few mid-tier selections and some longshots who have a shot to contend.
The Course
Pebble Beach will check in at a relatively short 7,075 yards for a par 71. The fairways will be tighter and the rough will be thicker than the during the regular tour stop, but it will test the same parts of each player's game.
The players will need to be completely dialed in with their irons and they will need to be good scramblers and have confidence on the poa annua greens.
Even the best ball-strikers will miss their fair share of greens this week so the ability to minimize damage will be incredibly important.
Since this is a shorter course, bombing it off the tee isn't a requirement at Pebble Beach. Length will be helpful as it will allow players to club down a bit off the tee on some holes, making it more likely that they'll keep the ball on the fairway which gives them a better chance of hitting the green.
Perry's U.S. Open Bets: Favorites
Everyone is here this week, so we'll get some pretty good value down the board.
Dustin Johnson, Brooks Koepka and Rory McIlroy are all essentially co-favorites in that +800 range and each has a reason to feel good about this week.
McIlroy is coming off a dominant victory in Canada; Koepka is the two-time defending champ of the U.S. Open; and Johnson has won here twice and held the 54-hole lead the last time the U.S. Open was here in 2010.
Tiger Woods is next in line at +1000 and will be just as confident at the aforementioned trio. Woods already has a major this year and he's won a U.S Open at Pebble.
Patrick Cantlay (+1600) is next on the board and has moved up the board over the past few weeks.He won two weeks ago at Memorial and is a West Coast guy, so he should be comfortable here. I had him pegged at 66-1 a few weeks ago but wouldn't suggest backing him at his current price.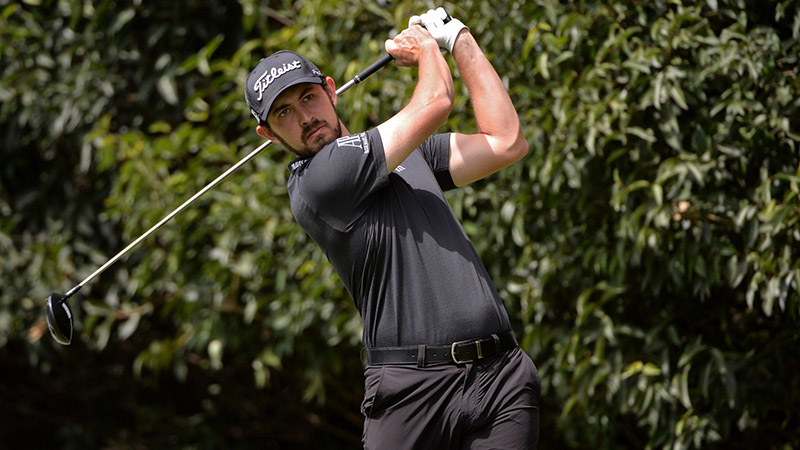 Part of your strategy for betting majors should be building a card throughout the year. Sportsbooks will hang odds for majors all year long and Cantlay is a perfect example of why bettors should look at U.S. Open odds constantly, rather than just the week of the tournament.
Getting a player at triple his week-of odds allows us to add players elsewhere.
Jordan Spieth (+1600) is a past winner at Pebble and has a U.S. Open title on a West Coast poa annua course at Chambers Bay. He's also coming off a third-place finish in the last major and has three straight top-10 finishes, overall.
Behind Spieth are Rickie Fowler (+2000), Justin Rose (+2500), Xander Schauffele (+2500), and Jon Rahm (+2500). For everyone but Xander, this is a bit of a drop from their normal range, but it's still not enough movement for me to back any of them.
Instead, I'll be looking to take a flier on Justin Thomas, whose odds have plummeted to +3000. Thomas is coming off a wrist injury that forced him to miss the PGA Championship, but he was second, behind only Rory McIlroy, in strokes gained tee-to-green last week in Canada. The putter just let him down.
Thomas is usually pretty solid on poa greens and he's almost never available at +3000. The last time I remember him drifting to that number was at Bridgestone last year. He came out on top that week. We've noted in that past how Thomas tends to slip through the cracks among the elite players.
I think he's slipped through again this week.
Perry's U.S. Open Bets: Mid-Tier
In this range, I'll be starting with Jason Day at +3500. Pebble Beach form matters to some extent this week and Day has been consistent each year, finishing in the top 11 each of the last five years with four top 5s.
He doesn't have a win yet, but he's shown the ability to contend. His weakness is usually with the approach, but he's a great scrambler and putter.
My other play in this range is Tony Finau. I have him at +6600 from a few months ago, but that's dipped a bit to +5000. I'm not as confident in it as I was back then and I don't know if I'd add him here at the current number.
But he's great tee to green and his putter tends to be around field average on poa greens, which could be enough if he's able to the the driver in play this week.
Perry's U.S. Open Bets: Longshots
I'll start with Gary Woodland, who I have at 150-1 from a play in the fall and is still out there out there in the 100-1 range on some books. He finished eighth at the PGA Championship and had really good ball-striking numbers.
Next, I'll go with an old favorite in Tyrrell Hatton. I have 100-1 from an early play, but his number went the opposite direction and is out there in the 150-1 range. Even though the number went the wrong way for me, his game is in decent shape, he's gained strokes with his ball-striking in his last three events. He was also 6th in last year's U.S. Open, showing he can handle a USGA set up.
My other play from early in the fall is Cameron Smith at 150-1. He's still available at around that number. He's a strong scrambler and poa putter, which should come in handy this week. He struggles to find the fairway at times, but if he can keep the tee ball in play, his wedge game should suit the course.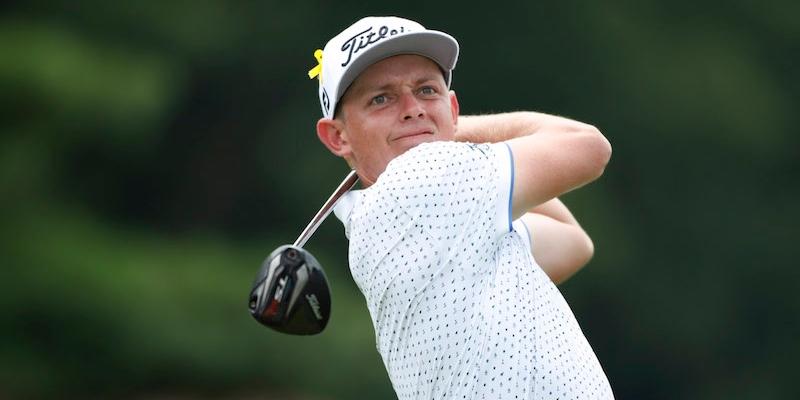 The only new play in this range will be Matt Wallace at +15250. Wallace did well for us at the PGA Championship and I'll go back to the well again with him. He is a proven winner in Europe and is simply better than the number being offered.
He'll continue to get more comfortable in the US and eventually he'll break through with a win. It may not be a major, but a win in the States is looming.
The US Open Card
Justin Thomas +3000 (1.1 units)
Jason Day +3500 (.94 units)
Patrick Cantlay +6600 (.5 units)
Tony Finau +6600 (.5 units)
Tyrrell Hatton +10000 (.33 units)
Gary Woodland +15000 (.22 units)
Cameron Smith +15000 (.22 units)
Matt Wallace +15250 (.22 units)
Total stake: 4.03 units
How would you rate this article?