Adon's Rocket Mortgage First-Round Leader Bets: Ryan Moore Is Poised for a Hot Start
Credit:
Steven Flynn, USA Today Sports. Pictured: Ryan Moore
Adon S. runs through his favorite First-Round Leader bets for the 2019 Rocket Mortgage Classic, which gets underway at Detroit Golf Club on Thursday, June 27.
Ryan Moore has finished in the top-six after Round 1 in four of his past eight starts, and he's a good player to target this event, which looks like it'll be a birdie-fest.
The PGA Tour begins its three-week Midwest Swing, which will lead us into The Open Championship at Royal Portrush. This part of the schedule should lead to some of the lowest scores we see all year. I would not be surprised to see the winning score reach 20-under this week in Detroit based on the course reports circulating on Twitter.
The forecast for Thursday looks uneventful with a small possibility of afternoon precipitation. The wind is also mild enough to disregard, which means I don't see any clear draw bias to help narrow down our First-Round Leader bets below.
So let's focus on some of our favorite Thursday fast starters on both ends of the Thursday draw. If you need a refresher on First-Round Leader wagering, check out my strategy article here.
Ryan Moore
Odds: 40-1 (.25u)
Tee time: 1:25 p.m. ET
Moore was the First-Round Leader at the Memorial Tournament and has finished inside the top-six after Thursday in exactly half of his past eight starts.
---
>> IMPORTANT NOTE: If you're a fan of The Action Network's Golf Podcast, it's now being released on a new feed, so make sure to subscribe here to get the same audio gold delivered to you each week.
---
He is a birdie machine when he gets his putting to about field average to supplement his fabulous ball-striking, which is exactly what he has done his last two starts. He ranks in the top 20 in Round 1 scoring average on the PGA Tour and sits fifth in the field in Round 1 Strokes Gained: Total, according to Fantasy National.
Aaron Wise
Odds: 60-1 (.17u)
Tee time: 7:15 a.m. ET
Wise is one of my favorite prospects in golf, and I love to back him anytime a good birdie-fest awaits. He has had a quiet start to this season after an impressive rookie season last year, when he was frequently at the top of Round 1 leaderboards.
Wise had an impressive performance at the Masters (solo 17th) and he appears to be heating up again, as he sat in second place after Round 1 at Pebble Beach after opening with a 66. It can't hurt, either, that Brooks Koepka has taken Wise under his wing after playing a practice round with him and becoming impressed with his golf game and demeanor.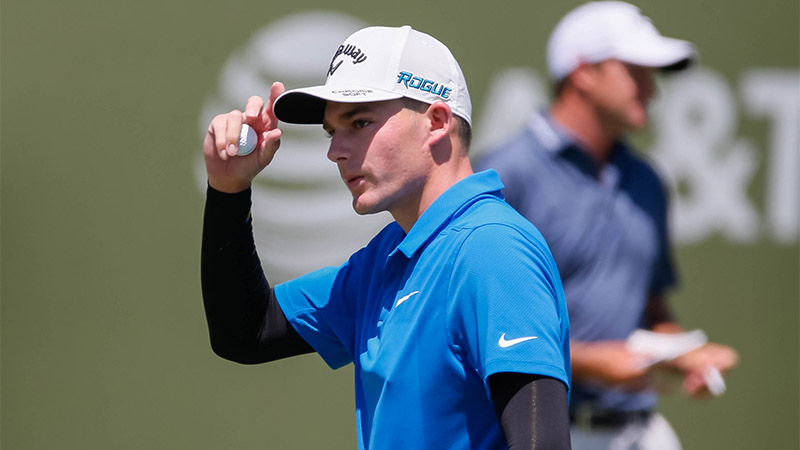 Wise has already won on tour but this newfound relationship should only raise his confidence even more, and I have wagered on him to lead after both Thursday and Sunday this week.
Joaquin Niemann
Odds: 60-1 (.17u)
Tee time: 6:55 a.m.
The former No. 1-ranked amateur in the world burst onto the scene last year and impressively gained his PGA Tour card after relying on sponsors exemptions to get started. He was the first round leader at the Memorial Tournament last year as a 19-year-old, and I love to bet on young, talented prospects like Niemann in this market rather than the outright market as it takes a different level of experience to close out a win on Sundays.
Like Wise, Niemann appears to be heating up again and had a ridiculous 10 Strokes Gained: Total last week at the Travelers en route to his fifth-place finish.
Jason Dufner
Odds: 70-1 (.14u)
Tee time: 12:45 p.m. ET
Dufner has had some of his best results on tour in the Midwest, and this classic, parkland Donald Ross design should suit his eye. Dufner is always a threat to start fast when he is going well and his putter has been positive strokes gained in two of his last three starts, which is a long way of saying he is going well. Dufner has also sat inside the top 10 after Round 1 in two of his last five starts.
Rory Sabbatini
Odds: 70-1 (.14u)
Tee time: 1:25 p.m. ET
Sabbatini has had quite the career resurgence, and this season may in fact be his most profitable year on the course yet. One of my more memorable First-Round Leader hits was Sabbatini 100-1 last year at Hilton Head. Sabbs is currently ranked 10th on the PGA Tour in Round 1 scoring and third in this field in Round 1 Strokes Gained: Total this season. Sabbatini has had some of his best performances on Donald Ross designs throughout this career.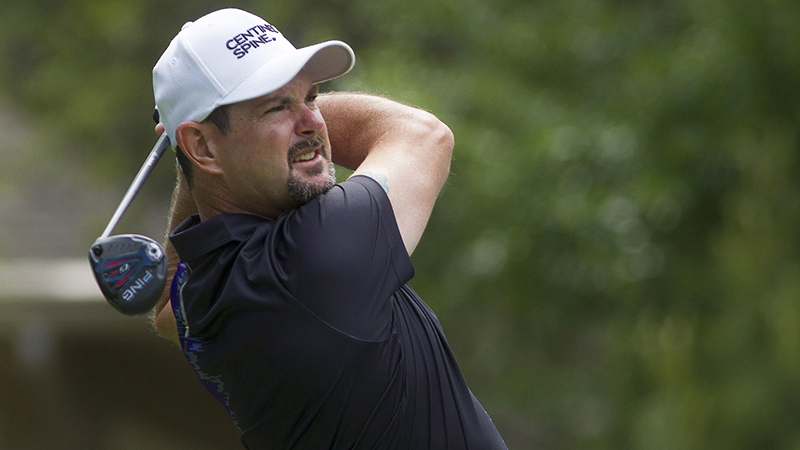 Harold Varner III
Odds: 90-1 (.11u)
Tee time: 8:05 a.m. ET
HV3 was the First-Round Leader at the Waste Management Phoenix Open earlier this year, where I was lucky enough to back him, and he has proven to be one of the best Thursday performers throughout his short career.
Varner tends to pop on leaderboards once a month, and while he's prone to inconsistency, he can make birdies with the best of them. I like his game in a potential shootout.
From what I have seen so far of Detroit Golf Club, it appears to be similar to the parkland-style golf courses found in the Carolinas where Varner is from.
Sebastian Munoz
Odds: 100-1 (.1u)
Tee time: 6:45 a.m. ET
Munoz is in the first group off the tee on Thursday, and I always love to target players in this spot since they will have the purest greens anybody will see all day.
Munoz is also one of the favorite Thursday targets among the niche FRL betting community, as he tends to start off fast and is always priced with triple digit odds. The Colombian has finished inside the top 10 after Round 1 in two of his past five starts and was the First-Round Leader as a rookie in 2017 at the Greenbrier.
Total risk: 1.08 units
YTD: -5.44 units
How would you rate this article?