Golf Betting Picks: Our 16 Favorite Bets for the 2020 PGA Championship
Credit:
David Cannon/Getty Images. Pictured: Patrick Cantlay
Outright winners. Longshot picks. Matchup bets. Props.
Our analysts have you covered with all the best golf betting picks for the PGA Championship below.
Find out why Patrick Cantlay is among their picks to win the first major of 2020, Tony Finau should have a top-20 finish and more.
While a handful of tournaments since the restart have felt like majors given the depth of fields, there's nothing like the real thing. And that's what we get Thursday.
The world's best players will try to tackle a tough setup at TPC Harding Park in San Fransisco for the 2020 PGA Championship, the first major of the year.
Our staff has been hard at work breaking down the card and arrived at their favorite bets in a few different categories — outrights, props, longshots and matchups.
Let's get to it.
Check here for a full list of odds to win the tournament.
Favorite Outright Bets
Josh Perry
Patrick Cantlay 30-1 (Bet now at BetMGM)
Cantlay is a player we all expect to win a major at some point in his career. And he's starting to round into form after what looked like a poor WGC result at the start. He shot 8-under on the weekend and now heads to the friendly confines of California where the UCLA grad should feel right at home. Cantlay doesn't have a hole in his game, and he's ready to contend.
Reid Fowler
Patrick Cantlay 30-1 (BetMGM)
The form is there for California-native, ranking 20th in strokes gained tee-to-green since the return. And it's not just his stats which make him live, it's his ability to bounce back when the game isn't there on Thursday (or Friday).
Last week's early-round golf from Cantlay was putrid, losing 5.3 strokes to the field, but he found something on Saturday and Sunday by going 8-under, gaining 6.5 strokes total (fourth highest on the weekend) and finished T-35 after being 5-over at the end of Friday's round.
Any major will test the mental fortitude of a golfer, and Cantlay showed us last week and last year at Augusta that he has what it takes to compete and contend.
[Bet now at BetMGM. CO, NJ, IN and WV only.]
Collin Wilson
Gary Woodland 50-1 (DraftKings)
There are plenty of boxes to check in a statistical breakdown of TPC Harding Park. The biggest indicators of success on this course is Driving Distance, Strokes Gained: Off the Tee and SG Approach. Woodland checks those boxes, ranking 28th in driving distance and 12th in approach.
There is plenty of familiarity for the Kansas Jayhawk on this course, finishing runner up in the 2015 WGC-Cadillac Match Play. Woodland loves the West Coast, winning last years US Open at Pebble Beach and finishing top 20 in five of the last seven PGA events at Torrey Pines.
[Bet now at DraftKings. CO, NJ, PA, IN and WV only.]
Jason Sobel
Justin Thomas 11-1 (FanDuel)
Tiger Woods did it in 2006 and 2007. Rory McIlroy mirrored him in 2014. And now it's Thomas' turn to parlay a WGC title into a PGA Championship win the very next week.
I rarely, if ever, pick a player to go back-to-back, but JT is brimming with confidence right now and his relationship with fill-in caddie Jim "Bones" Mackay is only going to keep improving. Every player should be motivated to win any major, especially the first one in more than a year, but with Thomas' lineage — his grandfather and father were both PGA professionals, this one just might mean a little more, as he alluded to after his 2017 victory.
"As a kid growing up, being a golf fan, you want to win all the majors. You want to win any major. For me, the PGA definitely had a special place in my heart."
Longshots
Jason Sobel
Ryan Palmer 170-1 (Bet now at FanDuel)
Palmer was on my radar even before a final-round 64 in Memphis, when he put on a ball-striking exhibition. We obviously want players in strong recent form and Palmer has been a lot better than most people realize — not just over the past two months, but dating back to last year's PGA in May.
He missed the cut that week, but since then has made 22 starts and has finished top-20 in half of 'em. Palmer might not be the right sleeper for outright bets, but I love him for top-20s.
[Bet now at FanDuel. NJ, PA, CO, IN and WV only.]
Josh Perry
Cameron Champ 150-1 (DraftKings)
I'm going to be weighing distance pretty heavily and Champ definitely fits that mold. It helps that he's a California native and should be used to the playing conditions. One of his two victories even came in his home state when he won the Safeway Open last fall.
The form has been hit and miss since the restart, but he's got a couple of top 20s and was 25th in the WGC field last week on a course that doesn't really line up with his bomb and gouge skill set. He's definitely worth a longshot flier and a top 20 play.
[Bet now at DraftKings. CO, NJ, PA, IN and WV only.]
Collin Wilson
Richy Werenski 200-1 (FanDuel)
I am in complete agreement with Sobel on rarely taking a player to go back-to-back, but we are sticking with the hot hand of Werenski anyway. The Georgia Tech alum won the Barracuda Championship last weekend after finishing 21st or better at the Rocket Mortgage Classic and 3M Open.
Werenski ranks just 86th in driving distance, but has averaged 300 yards or more off the tee box in four of his last five events.
[Bet now at FanDuel. NJ, PA, CO, IN and WV only.]
Reid Fowler
Shane Lowry 85-1 (DraftKings)
Lowry wasn't able to defend his Open Championship this year, but he may get to add another major to the mantle this week after finishing inside the top 10 at TPC Southwind and gaining the sixth most strokes tee-to-green on the weekend (+5.18).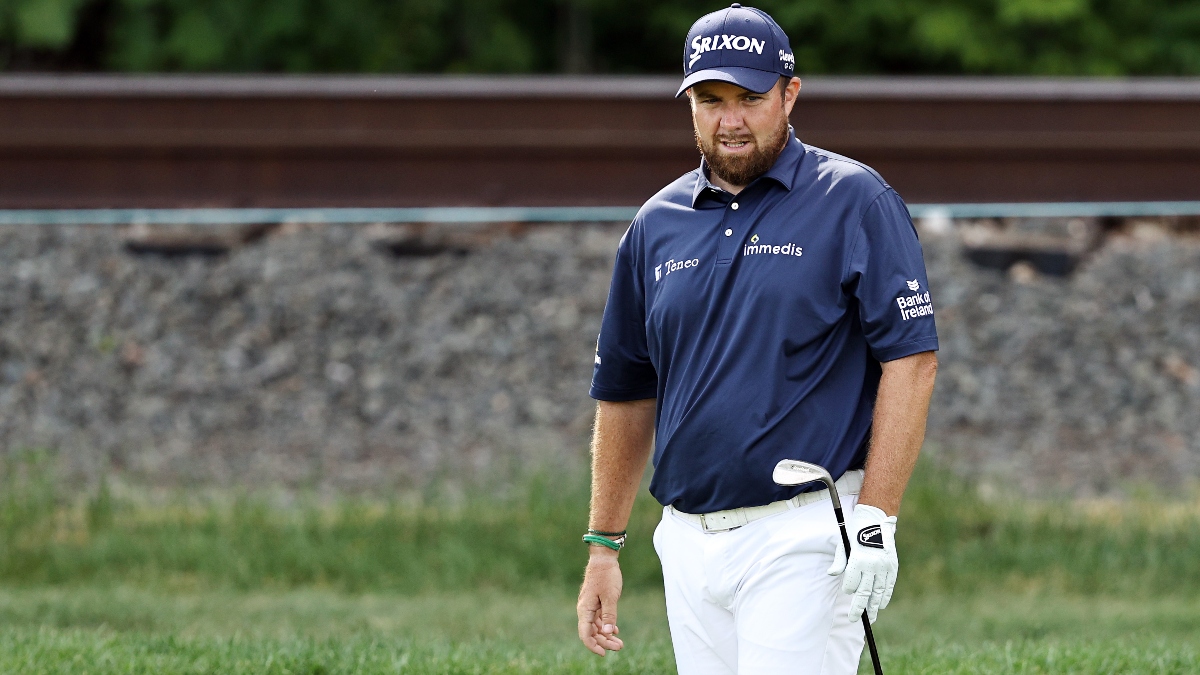 Lowry is one of the best long-iron hitters on TOUR and should be feeling confident on this coastal course even if he doesn't have a ton of distance off the tee. Lowry ranks first in proximity to the flag from 200-plus yard approaches over his previous 12 rounds and finished 12th in 2018 and eighth last season at the PGA.
[Bet now at DraftKings. CO, NJ, PA, IN and WV only.]
Henrik Stenson 125-1 (DraftKings)
Stenson made his return last week in Memphis and finished with a top 35, gaining just under a stroke tee-to-green for the tournament. He had his irons going well in the first two rounds, gaining just under four strokes total. But he had issues on Saturday and Sunday, losing 1.8 with the approach.
Stenson maybe felt some fatigue over the weekend, but it's a good sign Henrik played well in his first competitive rounds since March. He's one of the best long-iron players and one of the most accurate off-the-tee (with his 3-wood) ranking second in fairways gained over his previous 50 rounds.
[Bet now at DraftKings. CO, NJ, PA, IN and WV only.]
Favorite Prop
Jason Sobel
Jason Day: Top Australian Player (+135)
While everyone has focused on Brooks Koepka suddenly regaining his form before a major, Day has done so in relative quiet, finishing seventh-or-better in each of his last three starts.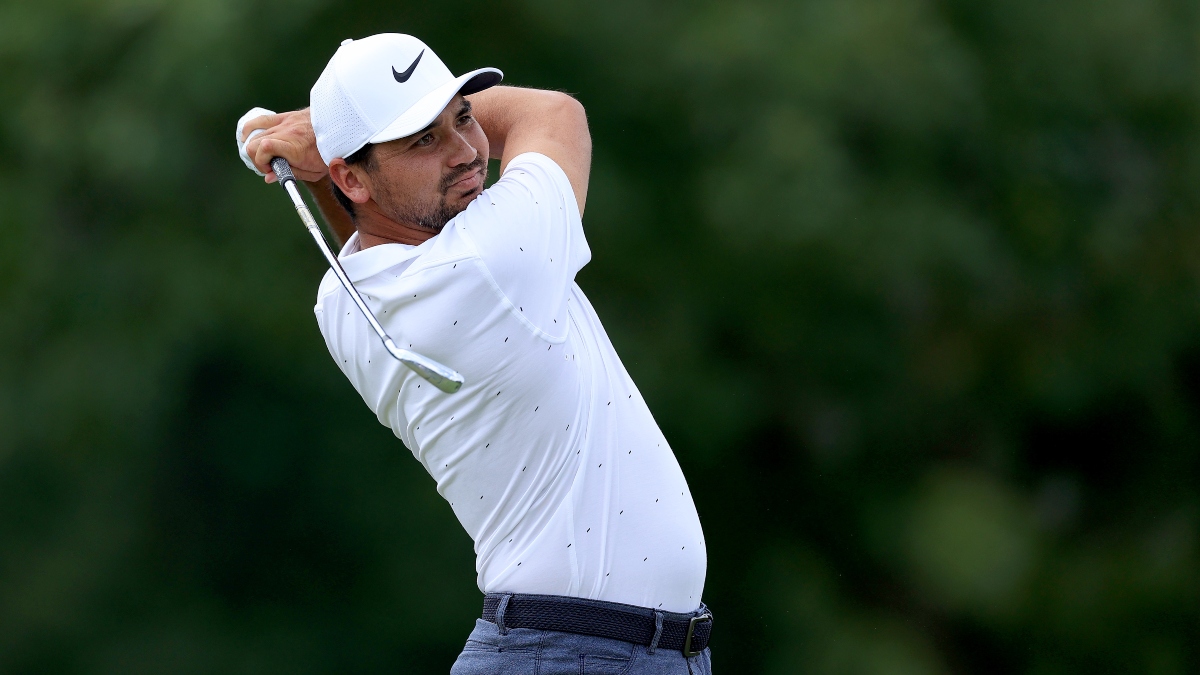 His main competition in this prop comes from Adam Scott, who hasn't played competitively in five months, and Marc Leishman, who hasn't finished better than 40th in five appearances since the restart.
I wouldn't expect much from Cameron Smith, Matt Jones or Lucas Herbert, so this feels like a smash play at plus-money.
Josh Perry
Tony Finau Top 20, +188 (DraftKings)
As long as Finau is plus money in majors to top 20, I'll bet it each time. He's finished there in eight of his 15 career starts.
The setups tend to emphasize his strengths and cater to bombers. I wish he had played a little better at the WGC, but that course doesn't really fit him. I don't think he'll win, but I could easily see him cruise to a T13 on a course where the bomb and gouge philosophy is expected to have the advantage.
[Bet now at DraftKings. CO, NJ, PA, IN and WV only.]
Collin Wilson
Webb Simpson to Miss Cut, +270 (DraftKings)
Reading Sobel's ranking of the PGA Championship field revealed a huge note for Simpson. The last time caddie Paul Tesori was not on the bag for Simpson was way back in 2013. The unfamiliarity of a new caddie along with course fit may be problematic.
Simpson ranks just 106th in driving distance, with a SG Off the Tee rank of 86th. Not only is the course not suited to Simpson's game, he will not have a partner on the course he can trust in club selection and putting advice.
[Bet now at DraftKings. CO, NJ, PA, IN and WV only.]
Reid Fowler
Harris English Top 20, +400 (PointsBet)
English had a brief scare with COVID-19 and is clear of not just the illness, but also the sequestered-grouping per the TOUR protocol, which he described as isolating.
Even with the unfavorable playing conditions, English has recorded two top 20s and a 13th at Memorial, which played extremely difficult.
Only a handful of guys have been hitting it better than English this season. Dating back to Wyndham last season, English is seventh in SG: Total and 14th in SG: Tee-to-Green.
[Bet now at PointsBet. NJ and IN only.]
Favorite Matchup
Jason Sobel
Tony Finau (-106) over Abraham Ancer (DraftKings)
I wanted to pull the trigger here on Tommy Fleetwood (+110) over Dustin Johnson, but we all know DJ could show up with his best stuff this week. Instead, I'll take Finau in this one.
Until last week's mediocre result, when he clearly had to be gassed after contending the previous week, Finau was clearly trending in the right direction. We all know about his struggles to close out tournaments, but he only needs to beat one other guy here. I do like Ancer this week, as well, but I think Finau is a more polished player and more experienced major championship competitor.
[Bet now at DraftKings. CO, NJ, PA, IN and WV only.]
Josh Perry
Eric Van Rooyen (-110) over Christian Bezuidenhout (Westgate)
In the battle of South Africans, I'll take the more experienced EVR here. He's much better off the tee than Bezuidenhout, which will give him a nice edge.
He's also made the cut in all four of his major appearances. Bezuidenhout has just one major start when he missed the cut at the Open last year.
Collin Wilson
Justin Thomas (-125) over Bryson DeChambeau (Westgate)
There is no explanation needed for backing Thomas, who won St. Jude after finishing top 10 in three other events in the COVID swing. The Alabama alum has a golf game that translates to any course, and the continuity of Jim "Bones" Mackay on the bag is only a positive.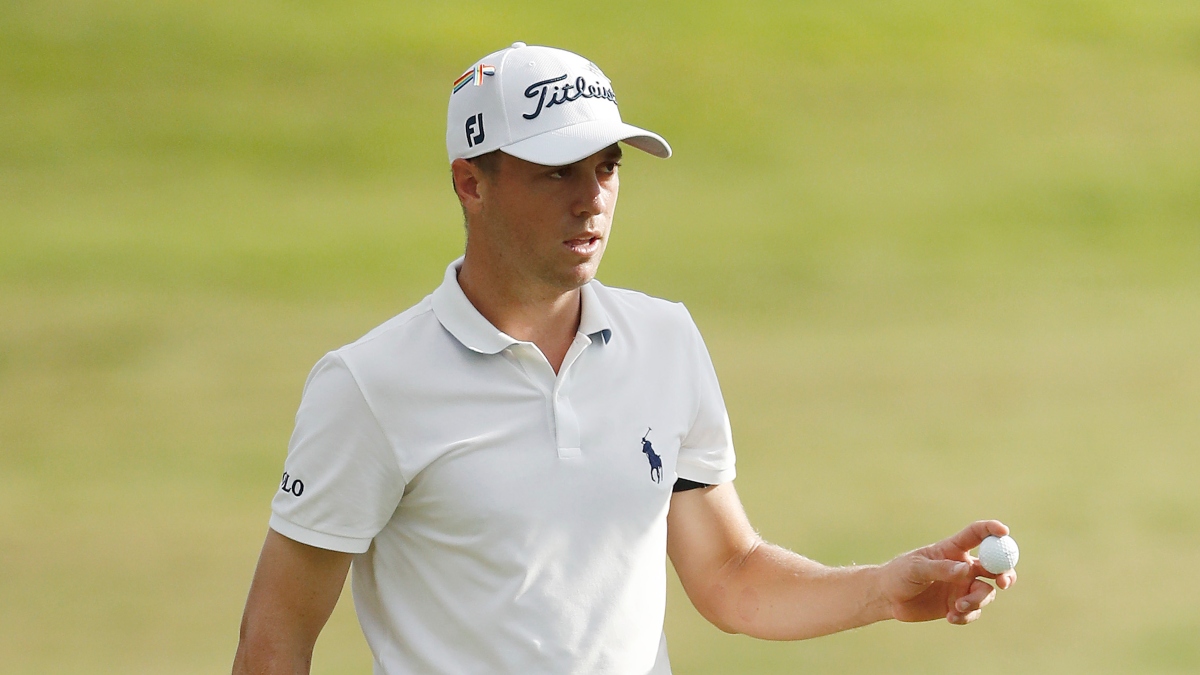 Thomas is first in strokes gained on approach, a category Bryson DeChambeau is struggling to maintain a top 100 ranking in. TPC Harding Park has a course design built with a few tricks in tree lines and bunkers. Simply flying the hole will not work, as the rough will increase hazard chances this weekend.
DeChambeau missed the cut at The Memorial after an extended hot streak. He will have to have better results than his two missed cuts at Torrey Pines, a course that is similar to TPC Harding Park.
Reid Fowler
Patrick Reed (+100) over Matthew Fitzpatrick (DraftKings)
Reed didn't have his (Captain) A-game at the start of last week, losing 3.27 strokes with his irons over his first two rounds. The American fixed something over the weekend and hit it heaps better through approach, gaining 1.27 over his last rounds.
Fitzpatrick has seen a price increase in both the outright and DFS markets over the previous two weeks with a third at Memorial and a sixth in Memphis — and I'm not buying it.
Fitzy has been "middle of the pack" with his ball-striking, but the putter has been on fire, gaining 10 strokes last week and 8.1 the week previous.
Fitzpatrick's putting splits have all the makings of regression, and if he's not gaining an abundance of strokes with the flat stick, I'm not sure I can trust his ball-striking to get him through the week.
How would you rate this article?