Our 24 Favorite Masters Betting Picks, Including Sleepers, Matchups, Props & More
Betting the 2021 Masters, and need some plays to add to your card? We covered 24 of our favorite bets across a variety of markets.
From outrights to matchups to first round leader to finishing position bets, check out our staff's favorite Masters bets below.
The 2021 Masters begins on Thursday, April 8, at 8 a.m. ET.
Hello, friends and welcome to one of the best betting weekends of the year.
Bettors all over the world will be getting action down at the sportsbook, on DFS platforms, in pools at their local bars or all of the above. This is the tournament where casuals, die-hards and everyone in between gets together to have a flutter on the golf. It's a beautiful thing and it's going to be a fun week as the 2021 Masters is certainly not short on drama and that should make gambling on it that much more enticing.
2021 Masters Betting Picks
From outright bets to sleepers to props, matchups and first-round leader plays, here are our 25 favorite bets for the 2021 Masters:
Outright Bets
Jon Rahm (+1200, $10 bet wins $120)
Not gonna lie: I really wanted to pick Jordan Spieth in this spot. For the last month or so, really. He was my guy. Until something happened: He became everyone else's guy, too. I still like him; I still think he has a great chance of winning this week.
But in the non-Tiger Woods category, when "everyone" is on a specific player prior to a major, it usually doesn't work out that way. There's also whatever the opposite of buyer's remorse is. If you didn't get him two months ago in the 60/1 range, it's pretty disconcerting to pay up for whatever ridiculous price he winds up being by the time these festivities kick off Thursday morning.
All of the public zigging toward Spieth leads me to zag in Rahm's direction instead. The reality is, I could have gone in a lot of different directions with this pick, but the form/history combo was too tantalizing to ignore.
Just a few days ago, I was fully prepared to supplement all Rahm mentions with an asterisk, since his wife Kelley was due this week with the couple's first child and he recently said he'd withdraw from the Masters should the birth be imminent. Ah, silly me. Of course the little baby boy named Kepa wouldn't kept his dad from competing this week, as he was born Sunday, a day Rahm called, "Without a doubt, the greatest day of my life."
There are now some serious Danny Willett vibes going on, as the 2016 champion was planning to miss that year's Masters if his son wasn't born ahead of time, but the baby came early and the rest became history. Still looking for that first major, this should be the one for which Rahm has the best chance, with finishes of 7th-9th-4th over the past three years. Meanwhile, he's finished top-10 in his last two starts, seven of his last nine and 10 of his last 14, the last of which dates back to last year's FedEx Cup playoffs. Throw in the fact that he's 14th in strokes gained on approach shots this season – as important as any metric this week – and that's a lot of trends to be pointing directly at Rahm.
Here's hoping that one week after the greatest day of his life, he's calling this coming Sunday "the second greatest day of my life."
Daniel Berger (+3700)
I am going with Berger at this number. His game is right where we'd want it to be ahead of a trip to Augusta and he's got the right skillset to compete in this field. Berger is a terrific iron player and a great putter. Berger's also been consistent with his driver and has gained strokes off the tee in every event in 2021.
Patrick Cantlay (+2200)
I am tripling down here, but I can't say enough how much I like Patrick Cantlay this week especially at +2000 or longer. He solidified my thoughts further in his interview on Monday where he stated that he really liked firm and fast conditions, especially on the undulating greens around Augusta National.
He was the best player in the field on the weekend in 2019, going 64/68 on his way to a Top-10 finish. He started strong in November before fading on the weekend. This time, I expect he will put four full rounds together and find himself in the hunt for the Green Jacket down the stretch on Sunday.
Rory McIlroy (+1900)
The rumors of Rory's demise have been greatly exaggerated.
If someone had told me a year ago that Rory McIlroy would be the sixth golfer listed on the oddsboard at the 2021 Masters I am not sure I would have believed them.
While it's true that he doesn't come into the week in peak form, I don't believe it is an indication of how he will play at Augusta National. In his missed cut at THE PLAYERS, Rory lost 6.4 stroke putting which I consider to be a bit of an aberration; and he wasn't terrible statistically in any other areas.
Prior to that, the Northern Irishman had two consecutive top-10 finishes gaining 8.0 and 3.5 strokes on the field from tee to green in those starts. Rory also boasts an impeccable Masters track record with six top-10 finishes in his past six tries.
I also like that McIlroy's high ball flight gives him an advantage in firm and fast conditions. This seems to be a solid buy-low opportunity on a golfer who carries extraordinary upside.
Justin Thomas (+1100)
The case for Jon Rahm has been laid out all week by many of us here so I won't get into it, he's a great bet this week. My favorite outright on the week, however, is JT, who has improved his Master's finish every time he's played it since 2016. He picked up his 14th PGA TOUR victory at THE PLAYERS a few weeks back and is on the fast track to becoming one of the greatest players ever, and that's not hyperbole.
Thomas is locked in with his ball-striking right now, ranking No. 1 in this field in SG: Approach and No. 2 in SG: Tee-to-Green both over his past eight rounds. The Master's is not a tournament where we look for long shots, as the winner usually comes from the top half of the betting market. It's hard to find any holes in JT's game at the moment and we may very well be watching Dustin Johnson place the green jacket on him come Sunday evening
Patrick Reed (+3500)
Landon beat me to JT, so consider this acknowledgment as a second. No sense echoing the love for Rahm, McIlroy and Cantlay, either. Besides, all are at shorter odds than the 2018 Masters champ. Reed not only is a polarizer inside the ropes, but he also separates fantasy circles regularly in PGA TOUR Fantasy Golf at PGATOUR.com.
When he's not the most-owned, he's usually outside the top 10, and the latter is where he slots in this world this week, which is where we want him to be. In addition to his title at Augusta National, he also checks the box as a recent winner at Torrey Pines. It explains why I selected him in the second round of our draft.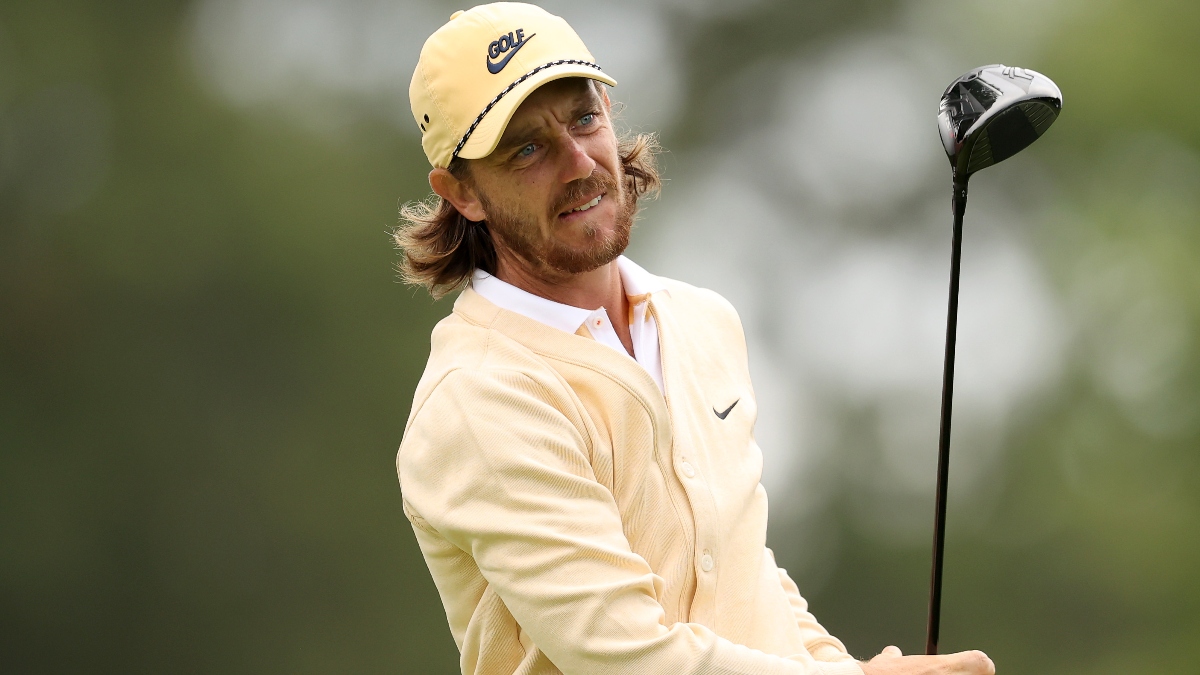 Longshots
Jason Sobel
Corey Conners (+9500)
As I wrote in my piece analyzing 10-year Masters trends of betting odds and final results, over the past decade there have been 112 players who claimed top-10 finishes at this event (including ties, of course). Of those 112, a fairly substantial 31 of them – 27.7 percent – owned triple-digit pre-tournament outright odds. What that should tell us is that this is a good spot to take some chances.
Hell, just five months ago, C.T. Pan was 1000/1 outright and claimed a T-7 result, while three others at 100/1 or more – Sungjae Im, Cameron Smith and Dylan Frittelli – were each top-five. As tempting as it might be to go all-chalk up top, it never works out that way.
Conners isn't exactly an out-of-nowhere no-name, but he's at least a name below the superstar level who should ascend this leaderboard, based on his elite-level ball-striking and strong run of recent results.
He's already been-here, done this, too, having finished T-10 at last November's edition of this event.
Josh Perry
Matthew Fitzpatrick (+5000)
His number isn't crazy, but I like Fitzpatrick at this number based on his current form. He's had four starts in stroke-play events on the PGA TOUR in 2021 and has finished 11th or better in all of them.
Fitzpatrick has never tore up Augusta — though he has a top-10 finish to his credit — but this will be his seventh start here so he should have a good feel for the course by now.
Chris Murphy
Bubba Watson (+9000)
I have covered my Adam Scott angle a couple of times, and I agree with everything Matt says below around that pick, so I'll cover a different player with a similar pedigree at Augusta National.
Bubba has two Green Jackets in his closet from 2012 and 2014, but he isn't getting any respect from oddsmakers this week. He is listed below several players making their Masters debut, and we know that the last Augusta rookie to win was Fuzzy Zoeller in 1979.
The reason Bubba's odds have drifted is based on his poor form coming into Augusta. He doesn't have a top-20 finish yet in 2021 and he's missed the cut in three of five starts. I tend to throw some of that out the window for Bubba as he's shown there are courses that just suit his game, and this is definitely one of them.
Watson also showed signs of breaking out of that funk at the Dell Match Play where he escaped from his group, and lost a heartbreaker to Brian Harman in the Round of 16.
I'm willing to take a chance that he has the game heading in the right direction into a week at a course he loves, especially when I am getting it at nearly triple-digits.
Matt Vincenzi
Adam Scott (+7500)
Adam Scott should never be 75-1 at Augusta National. The Australian hasn't missed a cut here since 2009 and has seven top-20 finishes at The Masters including a win in 2013.
Augusta is a track that requires a winning strategy and course knowledge, and Scott has an advantage on most of the field in both of those areas.
Admittedly not in the best of form, Scott's most recent start at the Honda Classic gave us a reminder of what makes him so special: his stellar iron play. He gained 7.2 strokes on approach on his way to a 13th-place finish at PGA National. Scott went into the week looking to find some positive momentum leading into The Masters and he may have found something. He has been open in the past about how desperately he covets another major championship and is running out of prime years to get it done.
If the 40-year-old gets in the mix down the stretch this week, he has just as good of a chance to win as just about any golfer in the field.
Landon Silinsky
Tommy Fleetwood (+6000)
Fleetwood is flying under the radar this week as he hasn't been great for the better part of six months now. However, he played really well at the API and then followed that up by making the quarterfinals at the WGC Match Play. He's been pretty good at Augusta over the years as well, posting two top-20s in four trips.
The Englishman ranks 14th on approach in this field over his past 12 rounds and we have seen him pop big time in major championships before, evidenced best by his solo second-place finish at the 2018 U.S Open at Shinnecock Hills, in what were insanely tough conditions. He then finished as the runner-up to Shane Lowry at the 2019 Open Championship.
The Merseysider has a penchant for showing up in big spots, and with all the spotlight surrounding the top of the betting market this week, the No. 24 player in the world could shock the world and earn his first career TOUR victory.
Rob Bolton
Justin Rose (+10000)
He's rested for a full month since a sore lower back forced him to retire during his third round at Bay Hill. Forgotten in its wake was that he sat T7 at the API midpoint. The 40-year-old is a two-time runner-up at Augusta National (2015, 2017), he shared runner-up honors in Saudi Arabia two months ago and I don't mind the impact of the personal motivation to excel in the absence of injured friend and five-time Masters champion, Tiger Woods.
What's more, in a tournament in which a favorite usually prevails, that you can belly up to the Brit at 100/1 is a bonus.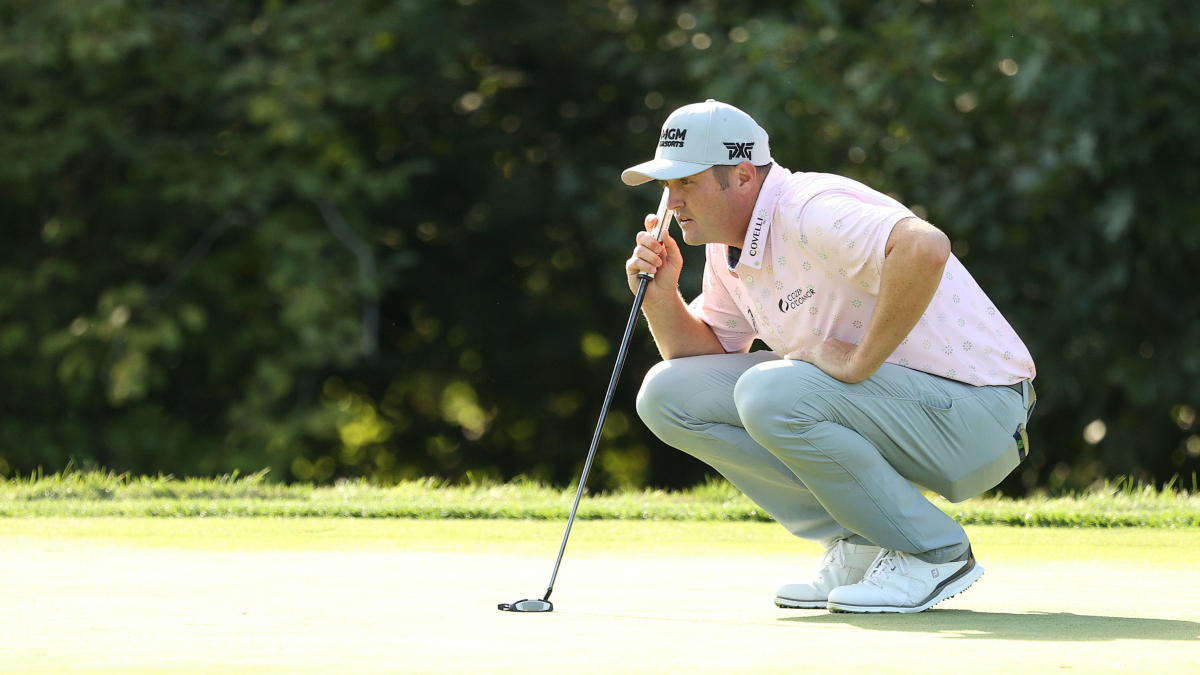 Props
Jason Sobel
Will Zalatoris Top Debutant (+110)
You know what they say about Augusta National: It takes a lot of experience to figure out this course, so forget about those Masters rookies. By and large – though not unanimously – this is true for winners, but it really hasn't been the case for top-20s. Last year, five first-timers cashed top-20 tickets – Sungjae Im, C.T. Pan, Abraham Ancer, Scottie Scheffler and Cameron Champ.
Zalatoris is a strong bet to mirror this feat, because, well, he seemingly finishes top-20 every week. Since last year's U.S. Open, he's played 14 events on the PGA TOUR and claimed eight top-20s – and that includes recent near-misses of 21st, 22nd and 28th in three of his last four starts.
Like I wrote about Corey Conners, Zalatoris is an elite iron player, which is the name of the game at Augusta National. Expect him to finish top-20 and expect people to gush with shock over this result, even though it shouldn't come as much of a surprise.
Chris Murphy
Will Zalatoris Top Debutant (+110)
I'm trying to figure out how I can get some exposure to my guy Willy Z, and after reading his interview today, this is my favorite spot. It'll be the Wake Forest Alum's first Masters, but while he was playing in college, he got his first rounds in at Augusta National.
He will have a bit more course knowledge than some others in this category, and his elite iron play sets him up well to perform at this course.
I like that I can get some plus-money in this spot matching Zalatoris against just five others, rather than going the route of paying juice for something like a Top 30.
Matt Vincenzi
Jason Kokrak Top-5 Finish (+550)
If the rain holds off this week, Augusta National is setting up to play as difficult as ever thanks to its firm and fast conditions. In his past 24 rounds, Kokrak ranks first in the field in Strokes Gained: Total when conditions are difficult, firm and fast.
Additionally, the big man has been playing some of the best golf of his career of late with finishes of 9th, 8th and 9th in his past three stroke-play events. At THE PLAYERS, Kokrak gained 4.6 strokes on approach and 3.0 off of the tee. Kokrak is a streaky golfer who has the current form and ability to deal with tough conditions to get into the mix this week.
Landon Silinsky
Patrick Cantlay (+1200) without D. Johnson, DeChambeau, Rahm & Spieth
Mr. Chris Murphy is all over Cantlay this week and for good reason, but I love him even more in this format, where anyone one of the top five players in the betting market could win and you still cash the bet even if Cantlay finishes in sixth behind all of them.
Prior to THE PLAYERS, Cantlay had been one of the hottest players on TOUR. He ranks No. 3 in this field in total strokes gained over his past 12 rounds and already has a top-10 at Augusta on his resume. At 12/1 there is serious value here.
Rob Bolton
Parlay: Jon Rahm/Rory McIlroy to Finish Top-5 (+1200)
As you may recall when I hit on the four-way parlay to make the cut at THE PLAYERS, it's my favorite bet because it doesn't require a win and the odds are longer because of the multiplied risk. As it concerns this duo, Rahm is in the best place of his life AND he's still chasing his first major. McIlroy's recent disconnection is mildly concerning AND he's constantly reminded of the Masters as the missing piece of the career grand slam, but I don't need either to win to pay.
I love this parlay so much that I'd be tempted if the target for both was a podium finish.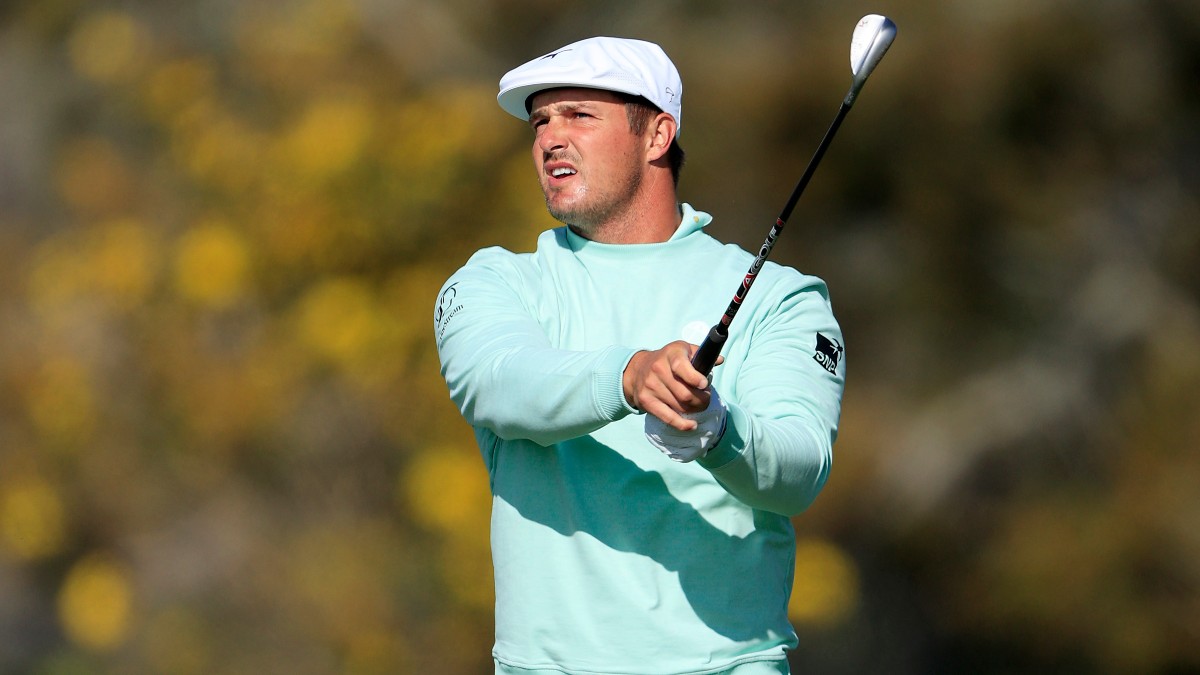 Matchups
Matthew Vincenzi
Jordan Spieth (-137) over Scottie Scheffler
Spieth is an incredibly safe play at the Masters this week. In seven starts at Augusta National he has five finishes in the top-11. Coming off of a win in Texas, Jordan is playing excellent golf and gaining strokes in all categories including an impressive 12.9 strokes from tee to green. While he may not win, It's hard to envision a scenario where he doesn't get involved on the weekend.
On the other hand, Scheffler comes into the week after a grueling seven rounds at the WGC Match Play followed by a poor performance at the Valero Texas Open.
Last week, he lost 2.4 strokes on approach on his way to a 54th-place finish in his home state of Texas. This matchup seems like a no brainer to me.
Landon Silinsky
Cameron Champ (+115) over Sebastian Munoz
There's no way around it, Champ has been really bad of late. He did, however, show some life at the Valero by finishing in a tie for 34th. It's been his short game as usual that's haunted him, but he did finish T-19 in his debut here in November. He's been pretty locked in with his off-the-tee play of late, ranking No. 3 in this field in that category over his past 12 rounds.
Munoz also finished T-19 here in November, but he's been a little too reliant on his putter of late, so I'll hope Champ could putt somewhat close to average this week and win this H2H.
Rob Bolton
Justin Thomas (-120) over Bryson DeChambeau
As I endure the learning curve, my instinct has evolved into ignoring the line to focus on the head-to-head. This is probably basic and the default for many of you reading, but I've needed to dismiss the possibility that any of the houses would err in the setup.
This isn't to say that I won't continue to review the lines, but I'd gamble with JT at any sticker price in this matchup. I've been a DeChambeau fan since he was half his size, so I feel qualified to cite that he cannot break Augusta National down like another track and quickly enough to warrant elevated expectations. (It's the primary influence on his soft entry at No. 17 in my Power Rankings.)
I was an early promoter that he's as much an artist as he is an analyst, and I fully expect him to solve the course at some point, but it's too soon. Not this place and not yet.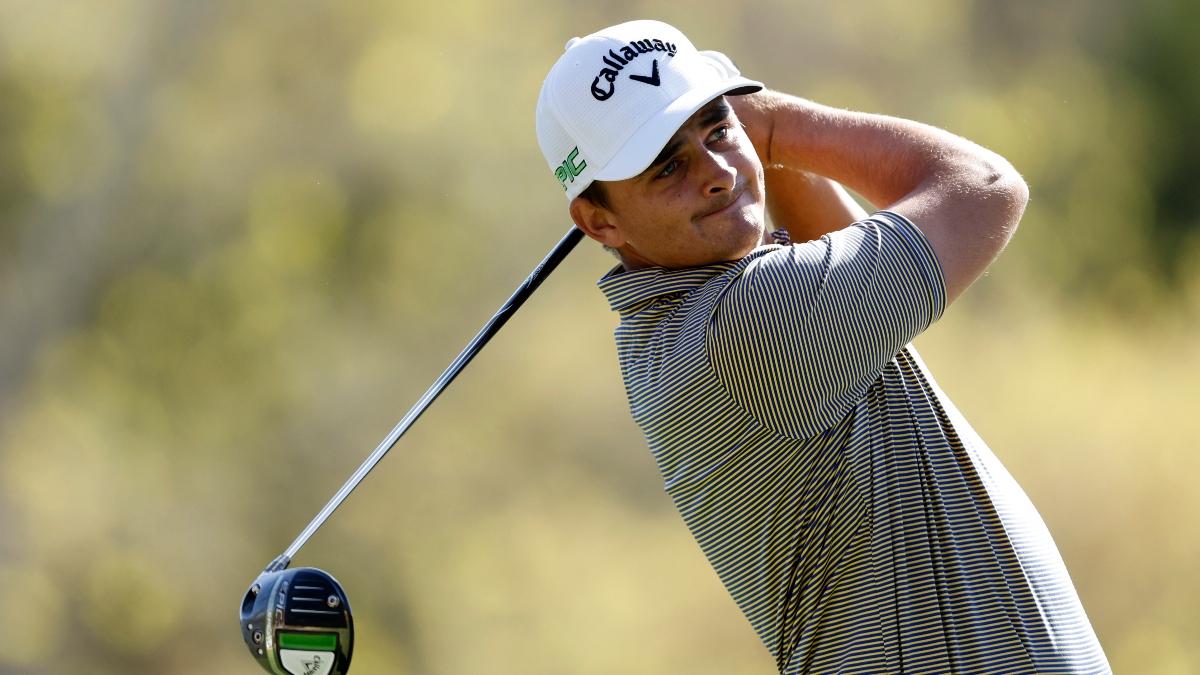 First-Round Leader
Jason Sobel
Jordan Spieth (+1800)
Whether you're hopping on the bandwagon for outright bets or fading him through four rounds, there's value in Spieth as FRL, where his opportunity might be even better than winning.
It's hard to argue with how he's played on Thursdays, breaking 70 in five of his last seven opening rounds, while posting a scoring average of 68 – including an opening 5-under 67 last week, the lowest number of the morning wave and one which looked like it might hold up as FRL until the winds died down in the afternoon. He's similarly posted some low starting totals at Augusta, cashing FRL tickets in 2015, 2016 and 2018. That's simply too much history – both recently and at this venue – for us to ignore.
Oh, and in case you hadn't heard, he just happens to be riding a little momentum down Magnolia Lane. Again, if you're skittish about betting Spieth outright, but want to have some sort of investment in him this week, this is an option with plenty of potential.
Chris Murphy
Jordan Spieth (+1800)
Back when Spieth was the favorite coming into The Masters year after year, he would come out of the gates hot. He was the first round leader three out of four years from 2015 through 2018, before an opening 75 in 2019. In the last few months where we have seen Jordan make his resurgence he has come out with a strong first round, putting his name near the top of the leaderboard after Round 1. I don't have any interest in betting Spieth to win The Masters at his current odds, but I like the idea of getting a little exposure to him potentially posting a low number in his opening round on Thursday.
Matt Vincenzi
Hideki Matsuyama (+4500)
While his finishes haven't been consistent of late, Hideki is as good as any golfer when it comes to going low for a single round. Last week at the Valero Texas Open, Matsuyama seemed to have found something with his irons gaining 3.3 strokes on approach and 4.4 strokes around the green; two statistics that are crucial at Augusta National.
It is tough to see Hideki actually winning the event, but a first-round lead this week sounds on brand for the Japanese star.
Landon Silinsky
Christiaan Bezuidenhout (+9000)
I am extremely bullish on Bezuidenhout long term, as he boasts both the short game and putting chops to contend at any major championship. You could actually make the case that he's the best putter in the world, though I'm sure Denny McCarthy and Matty Fitzpatrick would have something to say about that.
Nonetheless, the South African finished 38th on debut here back in November and opened with a Thursday round of 69. He's actually pretty good with his irons and and we know if he gets it rolling with the flat stick he could post a really low number.
I'll take my chances here at 90/1 on the three-time Euro Tour winner.
How would you rate this article?
This site contains commercial content. We may be compensated for the links provided on this page. The content on this page is for informational purposes only. Action Network makes no representation or warranty as to the accuracy of the information given or the outcome of any game or event.