2021 RBC Heritage Betting Picks: Our Favorite Outrights, Sleepers, Longshots, Props & Matchups at Harbour Town
Credit:
Jared C. Tilton/Getty Images. Pictured: Si Woo Kim
Usually after a major, the next event is lacking most of the big names.
That's not necessarily the case at this weekend's RBC Heritage.
See who are among GolfBet's favorite bets at Harbour Town.
It's always sad to leave Augusta National but if you're a part of the GolfBet community you know our credo: "The money you win on the John Deere Classic is just as green as the cash you win on the Masters."
With those words ringing in our head, we move on to the RBC Heritage at Harbour Town. Oftentimes the field for the tournament right after a major is lacking starpower but plenty of the TOUR's biggest names have made their way to Harbour Town.
From outrights to sleepers to props and matchups, here are our favorite bets at the 2021 RBC Heritage:
2021 RBC Heritage Betting Picks
Brian Harman (+3000)
In my betting guide this week, I took you through research to prove that Masters success very rarely translates into RBC Heritage success, then I go and do a stupid thing like pick a guy who enjoyed Masters success as my favorite outright this week.
Maybe I'm just hoping the law of averages evens things out, as Harman was the last man to get an invitation into the Masters field, then parlayed it into a share of 12th place and a return invitation next year. At Harbour Town, he's only posted a pair of top-10 finishes in 11 previous starts, but I still think this course suits his game, considering it's short and tight and small green complexes lead to a priority on the wedge game. Harman is as deadly as anyone from around the greens.
Let's hope that running hot means more to him this week than it has for other players in this situation in the past.
Si Woo Kim (+4000)
I don't bet Si Woo Kim too often, but I'm going to start my card with him this week. Kim has come close here in the past (he lost a playoff in 2018) and he's really got his irons in check over the last few weeks.
He struck the ball great at Augusta en route to a 12th-place finish.
Charley Hoffman (+5000)
I was caught between Charley Hoffman and Paul Casey for my favorite outright bet. I think they are both at numbers that are too long for their talent and form, but my top pick of those two is with Hoffman, who came up just short of his last tournament effort to gain entry to The Masters as Jordan Spieth outlasted him down the stretch on Sunday at the Valero.
Hoffman was arguably the best player in that field over the final 54 holes, but unfortunately dug himself too big of a hole when he went 4-over in the opening round. I really like the form he is showing, especially with his irons coming into this week at Harbour Town. Hoffman has gained 4.8 strokes or more on approach in each of his last four measured tournaments, and that is my main statistical focus heading into a week with some of the smallest greens on TOUR.
I'll ride with Hoffman at a place he has multiple top-10 finishes in his career, and a skillset to fit any windy weather that this course may bring throughout the week.
Paul Casey (+3000)
In his past 24 rounds, Paul Casey ranks sixth in the field in Greens in Regulations: Gained, which is a good sign heading to Harbour Town since the formula to win here is to keep the ball in the fairway and consistently find the green on approach shots.
Casey isn't the longest golfer off of the tee, but that won't have much of an impact this week. The Englishman thrives at Pete Dye tracks, raking fifth in the field in his past 24 rounds in Strokes Gained: Total on Dye designs.
In addition to the tricky green complexes at Harbour Town, another potential factor is wind. With fifteen victories on the European Tour, the veteran is no stranger to coastal windy conditions which should give him an advantage should weather become an obstacle.
Casey has been trending towards a win in 2021 and the RBC Heritage is an ideal fit for him to add a fourth win to his PGA TOUR resume.
Patrick Cantlay (+1700)
I am all over Cantlay this week in all formats. We should expect a big bounce-back week from the No. 10 player in the world after the massive letdown at Augusta. There's no better place to start than Harbour Town, where in three career starts the California native has gone T-3, T-7, T-3.
Up until this recent streak of missed cuts at THE PLAYERS and Masters, Cantlay had been one of the most consistent cut makers on PGA TOUR, missing just five since 2017.
Dustin Johnson has been out of sorts for a few weeks now and Webb Simpson, the defending champion at this event, is coming off four grueling rounds at Augusta. Getting Cantlay here at 17/1 at a course he obviously fancies presents serious value.
If we take it back a little, he ranks No. 2 in this field in total strokes gained over his previous 36 rounds. It's only a matter of time before Cantlay finds his game again and I'll take my chances that it's this week when plenty of people are off him.
Daniel Berger (+2300)
While defending champion Webb Simpson deservedly has the shortest or second-shortest odds, depending on the book, and although his field and this week's gathering are unrivaled in depth compared to the most recent editions prior, this is a great week to bet on the "Field" to win.
Each of the winners from 2016-2019 were first-timers. In the dozen years before that, none of the champions would be defined as a long hitter on the cozy shot-maker's paradise in which the wind often disrupts the best-laid plans. So, I'll tiptoe into a bermudagrass specialist who finished T3 here immediately after rising for victory at Colonial.
Berger also is just two months removed from his most recent title (Pebble Beach), but he's been explosive for over a year now.
Corey Conners (+3400)
This week my course regression model is placing a heavy emphasis on ball-striking, which makes sense given the smaller green complexes and tree-lined fairways that Harbour Town possesses.
Over the last 24 rounds, Corey Conners ranks 1st in this field in SG: Ball-Striking. As a bonus, he's caught a hot putter of late ranking 16th in SG: Putting over the last 12 rounds.
Coming off three top-10 finishes in his last 4 starts, there's value to be had on Conners this week at +3400.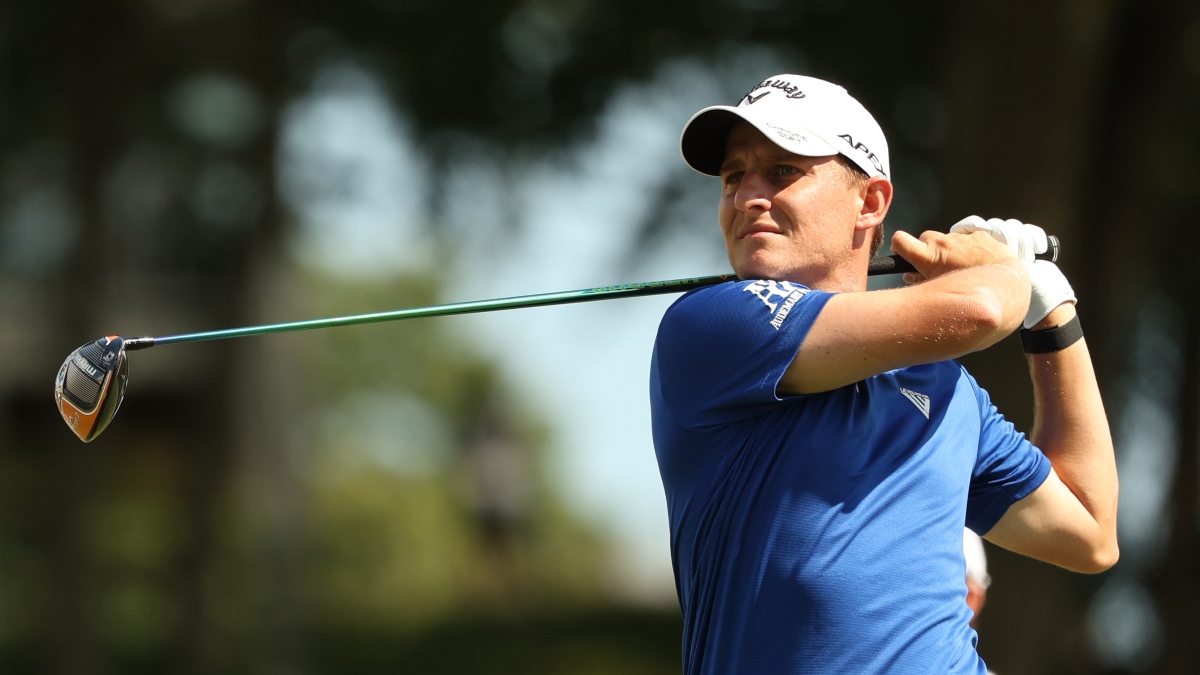 Longshots
Jason Sobel
Adam Hadwin (+10000)
Over the past year or two, Hadwin has been surpassed on the OWGR by fellow Canadian players Corey Conners and Mackenzie Hughes. It's easy to forget just how good Hadwin is when his game is humming, but he's shown signs of getting back to that place soon, with results of 23rd-8th-29th in his last three starts.
I think this is a good week to take some chances by fading the studs and Hadwin comes with a discounted price tag.
Josh Perry
Christiaan Bezuidenhout (+7000)
Christiaan Bezuidenhout has been playing consistently solid golf for six months now. He's made 14 straight cuts worldwide and picked up a couple of wins in his native South Africa just before the calendar turned to 2021.
Harbour Town is a course that will help hide his weakness off the tee a bit and instead will put the emphasis on the short game and that is usually a strength for Bezuidenhout.
Chris Murphy
Tom Hoge (+22000)
Let's go really deep on the sleeper this week with Tom Hoge.
This is not a name I expected to show up at the top of my list when I started digging in, but he certainly stands out with his recent form. Hoge has gained strokes on the field with his approach play in each of his last seven tournaments, including gaining 6.3 strokes two weeks ago at the Valero Texas Open. He was able to turn that into a tie for 12th, despite losing more than two strokes with his putter.
If he can find some more consistency with the flat stick this week in Hilton Head, on his preferred bermudagrass putting surface, he will have a shot to be in contention again with his solid ball-striking.
I'll be on Hoge with sprinkle to win, but will also look to add him in many of the placement markets.
Matt Vincenzi
Lucas Glover (+9000)
Glover presents some eye-opening value this week considering his current form. The 41-year-old TOUR veteran followed up a 19th-place finish at the Honda with an extraordinary ball-striking performance at The Valero Texas Open, where he finished in solo fourth. Glover was immaculate, gaining an absurd (and career-best) 12 strokes tee to green.
While putting is always a struggle for him, Glover has gained strokes around the green in three consecutive events which could help him avoid costly bogeys with the flat stick. Fairways and greens in the recipe this week and few do that better than Lucas Glover when he is in peak form.
Landon Silinsky
Emiliano Grillo (+8000)
Grillo is perennially one of the best ball-strikers on TOUR, and has had some decent success at Harbour Town in his three starts, which include a 16th and 33rd. After a subpar 2020 season, the Argentinian has picked it up this year, posting five top 25s over his last 10 starts including three top-11 finishes in that stretch.
It will obviously come down to whether or not his putter cooperates, but Grillo ranks 10th in this field in SG: Ball-Striking over his past 36 rounds and his pinpoint approach play will be a real weapon this week with the tiny greens we have at Harbour Town.
He's coming off a T-6 his last time out in Punta Cana and I like chancing him at 80/1 here.
Rob Bolton
Doug Ghim (+12500)
His series of recent results is a reflection of an inability to put four rounds together regularly, but collectively they serve as overwhelming evidence that he's closer to something special than many others. It was just a month ago that he was in the penultimate pairing and beside Justin Thomas for JT's victory at THE PLAYERS Championship. Just like TPC Sawgrass, Harbour Town rewards ball-strikers for whom length is a bonus (at times) and not a prerequisite. Ghim also aligns with the recent quartet of first-time winners, two of whom were making their tournament debuts – Wesley Bryan (2017) and Satoshi Kodaira (2018) – just like he is this week.
Bryan Berryman
Cameron Davis (+13000)
I am very bullish on Cam Davis over the long-term, so any time he is in the triple digits, he deserves a look.
In his last 10 tournaments, Davis is gaining an average of 2.1 strokes on approach against the field. Unfortunately, his short game has been really hampering him in that same stretch, losing a full stroke on and around the greens.
The ball-striking numbers have admittedly fallen off a bit over the last month or so, but Davis has still made the cut in seven of his last 10 tournaments with a top-5 finish mixed in as well. I'll continue to back Davis this week, and If you can find a book that offers an E/W (each way) on a top-5 finish, I'd hop on that as well.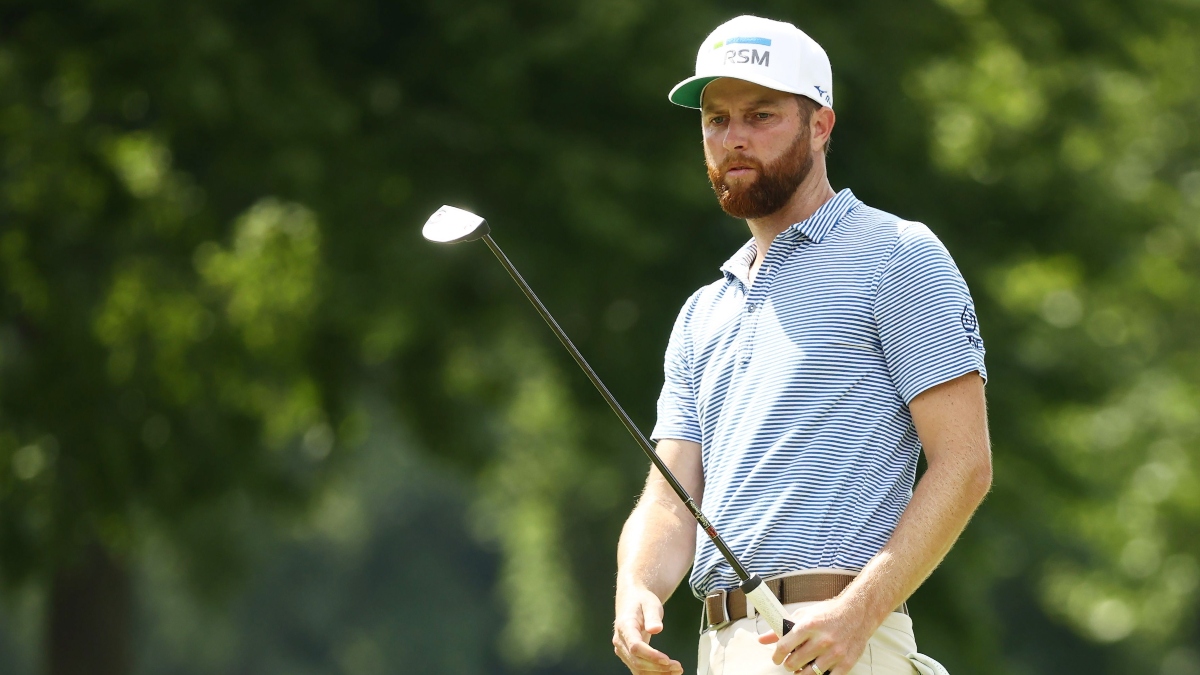 Props
Props
Jason Sobel
Matthew NeSmith Top-20 Finish (+500)
From Doc Redman to Chesson Hadley, there are a lot of sleepers with Carolina connections whom I like this week — and NeSmith certainly qualifies, as well.
That home-stater should feel at home not just for Harbour Town's location, but for its premium on ball-striking, which fits his game. He owns top-20s in three of seven starts already this season, and this type of course in this environment should be more up his alley than any of those previous venues. Don't be afraid to also play him for top-10s and maybe a little outright, as well.
Chris Murphy
Chris Kirk Top-10 Finish (+550)
There are three players that rank in the top 35 in all of the statistics I am looking at this week. They are Charley Hoffman, Paul Casey, and Chris Kirk.
I can't say that I expected to continue talking about Kirk at this stage of the year, but his play has simply been phenomenal. He has four top-25 finishes in his last five events, and the fifth result was at THE PLAYERS where he absolutely tanked from the third to final pairing on Sunday to finish 48th.
Kirk has been great across his bag over the past several events, and most importantly for this week, his ball-striking has been pure. I'll be in on Kirk all the way up to a win, but I see this top 10 as a strong value for him at Harbour Town.
Matt Vincenzi
Sergio Garcia Top-5 Finish (+650)
Sergio burned a lot of people last week at Augusta, myself included. However, all of the reasons I loved Sergio last week still apply this week. His ball-striking statistics were peaking prior to The Masters and he was playing some of the best golf since he got his green jacket in 2017.
In the 2020 RBC Heritage, Sergio finished in fifth-place while gaining 13.9 strokes from tee to green and a whopping 9.9 strokes on approach. Garcia has some impressive history on Pete Dye designs in his career including a PLAYERS Championship victory (2008) and ranks 22nd in the field in Strokes Gained: Total on Pete Dye tracks.
Sergio also boasts a victory at the Wyndham Championship (2012) which can be looked at as a corollary course as a few notable players have had some crossover success including Webb Simpson and Si Woo Kim.
For reasons unknown, Sergio can't compete in major championships anymore, but that doesn't mean we can't back him at the RBC Heritage this week.
Landon Silinsky
J.T. Poston Top-30 Finish (+325)
This is more of a course history play than anything. Despite not being the best ball-striker, Poston actually hits it very well at Harbour Town. He ranks seventh in this field in SG: Tee-to-Green per round at this event, trailing only Nesmith, Emiliano Grillo, Dylan Frittelli, Patrick Cantlay, Abraham Ancer and Sergio Garcia.
Poston also ranks No. 2 in this field in SG: Putting over his past 36 rounds, which we know is rather important at this event. In two starts here he's finished T-8 and T-6, so asking him to simply finish inside the top 30 should not be too difficult. At just over 3/1 this is a strong bet.
Rob Bolton
Matt Kuchar Top-10 Finish (+600)
In the last six editions of the RBC Heritage in April, he recorded four top 10s, a T11 and T23. I'll give you that he seems to be aging quickly at 42, but only if you'll concede that it wasn't that long ago that Harbour Town rewarded talent of a certain age in part because distance off the tee isn't necessary and a low ball flight is preferred. For examples, the year after he prevailed here as a 35-year-old in 2014, Jim Furyk answered with victory at the age of 44 in 2015, and Kuchar ranks 197th on the PGA TOUR in apex height off the tee. He also recently took third at the Match Play and finished T12 at the Valero Texas Open.
Bryan Berryman
Doug Ghim Top-20 Finish (+400)
Ghim doesn't have the short game required to win golf tournaments quite yet, but he is an immaculate striker of the golf ball that should be able to find success at Harbour Town. Ghim ranks 15th in this field in SG: Approach, but 132nd in putting over the last 12 rounds. If he can just find a way to putt average, or even slightly below average, I like his chances at cracking the top 20 this week.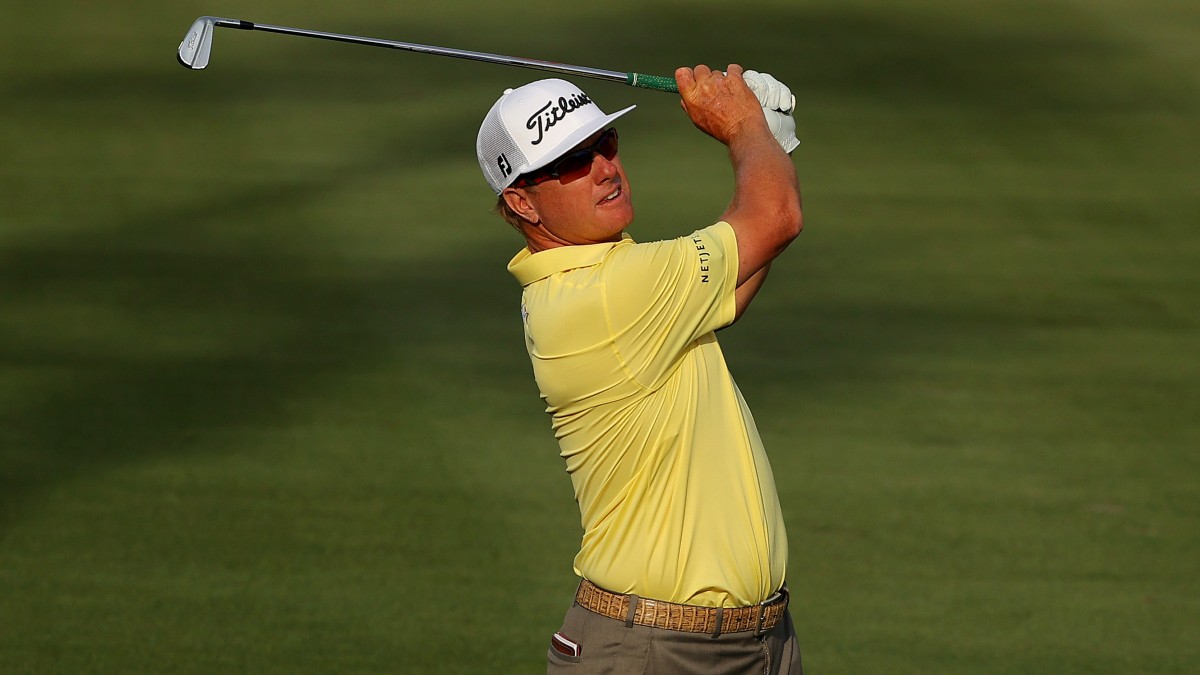 Matchups
Jason Sobel
Tyrrell Hatton (-103) over Matthew Fitzpatrick
A few years ago, Fitzpatrick mentioned publicly that Harbour Town is his favorite course. Ever since then, he's been overvalued at this tournament, especially considering he's never even finished in the top-10 in six career appearances.
Don't get me wrong: Fitz is a usual betting favorite of mine, but I'll take the world's eighth-ranked player as a 'dog over No. 17 in this matchup. An opening-round 76 at THE PLAYERS Championship (he shot 69 the next day, but still MC'd) was the only thing keeping Hatton from finishing top-25 in his last nine stroke-play events worldwide and 15 of his last 18.
His T-3 result at this tournament last year should have us expecting another title contention — and an easy cash in this matchup.
Chris Murphy
Charley Hoffman (+100) vs. Kevin Kisner
I have already shown my love to Hoffman as my pick to win, but when I came across this matchup, I just couldn't pass it up. There is no world right now where Hoffman should be an underdog to Kevin Kisner.
Kiz has been lost on the course for weeks, as even in the underlying numbers he was playing poorly as he battled to win his group at the Dell Match Play. He then went to The Masters where he admitted to testing a new grip, only to miss the cut.
I will take the strong form of Hoffman over the poor form of Kiser at even money, regardless of the strong course history for Kisner at Harbour Town.
Landon Silinsky
Dustin Johnson (+100) over Webb Simpson
This one is pretty simple, when you get the No. 1 player in the world at even or plus money you should look to hammer it regardless of opponent. Simpson is the defending champion here and has some pretty strong history, while DJ has yet to register a top-10 at Harbour Town. However, missing the cut at the Masters for the first time in his career should give him a little extra rest heading into this week.
Simpson also played deep into the weekend at Augusta, posting a T-12, so maybe he comes out a little sluggish. DJ's recent bad stretch of play will not certainly continue much longer, and getting him at plus money here stands out like a sore thumb.
Rob Bolton
Patrick Cantlay (+112) over Dustin Johnson
I understand why Landon likes DJ over Simpson – for the price – but I'm surprised that he didn't opt for Cantlay over DJ at this better rate, especially since he has Cantlay as his outright at just +1700. (DJ is +1250 at DK.) So, I'm poised to learn my latest lesson in this space! Until then, I'm sold on Cantlay's T3-T7-T3 record at Harbour Town where DJ never has had a top 15 in five appearances spanning 13 editions, including each of the last three.
DJ also is scuffling upon arrival, but the course governs distance, so it's more predictable for a giant to be brought to his knees.
Bryan Berryman
Harris English (-143) over Lee Westwood
My model is showing a full 10% edge on this line as it currently sits on FanDuel. Lee Westwood has missed his last two cuts, and has looked bad doing it. This may be the last week we get to take advantage of the public still buying into his resurgence at the Arnold Palmer Invitational and PLAYERS Championship.
Harris hasn't been lighting it up lately by any means, but he did finish 21st at the Masters last week and should have no problem out performing Westwood this week. Back English with confidence in this matchup.
How would you rate this article?