PGA TOUR Picks: Our Favorite Outrights, Sleepers, Matchups & Prop Bets for the Valspar Championship
Credit:
Jared C. Tilton/Getty Images. Pictured: Gary Woodland
The PGA TOUR heads back to Florida this week to take on the difficult Copperhead Course at Innisbrook.
Justin Thomas and Dustin Johnson are the betting favorites, but a course like Copperhead has a way of leveling the playing field quite a bit. With narrow fairways, challenging greens and trouble lurking seemingly around every corner, there could be quite a bit of craziness over the weekend.
Here are our favorite outright bets, sleeper picks, props and matchups at the 2021 Valspar Championship:
Sungjae Im (+3100)
Other than an uncharacteristic MC at the Masters, when he shot 77-80 to finish fifth-from-last, Im has played his usual brand of quality and quantity golf this year. In a dozen starts, he owns seven top-25s, despite not seriously contending for a title yet. That's hardly the only reason to back him outright this week, though.
Even though his ball-striking numbers are fairly mediocre this season, ranking 82nd in strokes gained on approach shots, he's proven himself to be part of the upper tier when he's swinging his best. He was also T-4 in his Valspar debut two years ago, part of a terrific early-career record in Florida-based tourneys, which also suggests he enjoys putting on Bermuda greens more than any others.
There's also the fact that, in limited evidentiary proof, Im tends to be a repeater once he finds some success on a specific track. That's a lot of signs pointing in his direction this week.
Sungjae Im (+3100)
I'm with Sobel on Sungjae Im. Im seems to play well in Florida and is a better putter on Bermuda. The irons had been a problem recently, but he gained 3.5 strokes on approach at Harbour Town, so things could be starting to turn around in that department. He was also fourth here back in 2019, which was the last time this event was held.
Abraham Ancer (+3000)
Ancer is going to break through at some point and the Valspar lines up as the perfect style of event for him to capture his first win. This course requires elite ball-striking to avoid the trouble that lurks around every turn, but it also allows for less than stellar putters to succeed. Ancer is both of those, and has been finding his form tee to green over his last several events where he has gained more than seven strokes on the field in that category in three of his last four measured tournaments.
The Mexican will not be required to be elite on the greens to win around Innisbrook, as finding greens and avoiding bogeys are valuable characteristics for this course. We will continue to get a solid number on Ancer until he finally gets it done, and this is one spot where I feel confident in taking that leap for a potential first time winner on TOUR.
Louis Oosthuizen (+3100)
With the exception of the water ball in the playoff last week at The Zurich, Louis is playing some great golf. Following a 26th in his most recent start at The Masters, Oosthuizen seemed to carry fellow South African Charl Schwartzel through much of the team event last week.
The recipe for success at Copperhead will be finding the fairways and getting dialed in with the long irons on approach shots; two areas in which Louis excels. The 38-year-old also seems to love this course; he has a 7th, 16th and a 2nd in his past three trips to Innisbrook.
This is the right time and course for Louis to finally get his first victory on American soil.
Patrick Reed (+1900)
With all due respect to Corey Conners, who's been on an incredible tear, he should not have shorter odds than serial winner Patrick Reed, especially at a course where Reed has come close to winning at on multiple occasions.
Reed has posted a pair of runner-up finishes as well as a T-7 at Copperhead, and is coming off a T-8 his last time out at Augusta. He also tied for ninth place at the WGC Workday at Concession, which is drawing some comps to Copperhead.
We know Reed does his best work at tougher tracks, and that's exactly what's on tap this week. He ranks 11th in this field in total strokes gained over his past 16 rounds, and with DJ being out of form and Hatton withdrawing due to COVID, Reed should take full advantage.
He has serious final group potential and getting close to 20/1 on a player of his caliber is always worth a bet.
Justin Rose (+3500)
When there's such a buffet of talent from which to choose and the two-time defending champion isn't a healthy Tiger Woods, then it's worth heeding the advice of Joshua from "WarGames." The best option is not to play. What are you going to do – spread tenths of units around until you've allocated X-number of tenths? You could, but I won't. S
o, to fulfill the duty of the assignment, I'll take the 40-year-old Brit. If I'm going to lay even one-tenth of a unit on anyone to win, I'll take a veteran ball-striker with a sparkling record on the course and with great form upon arrival.
When I backed him to win the Masters, he was +10000. My confidence hasn't wavered as his odds have shortened in a lighter field.
Abraham Ancer (+3000)
The Copperhead Course at Innisbrook is not a track that can be overpowered with a bomb and gouge approach, thus my course regression model is placing a higher premium on driving accuracy compared to most weeks.
This means fairways and greens will be the name of the game this week, and nobody embodies that in their game more than Abraham Ancer. Over the last 50 rounds, Ancer ranks fifth in this field in Fairways Gained, and second in Good Drives gained. He's gained over a full stroke on approach in his last nine tracked events, leading to four top-20 finishes. Those four top-20 finishes could have very well been top-5 finishes if he could have found his putter. Ancer is a break-even putter over his 107 career PGA TOUR starts, but has lost strokes putting in six of his last seven events.
He is due for some positive regression with the flat stick, and if we can get it, I love his chances to break through this week.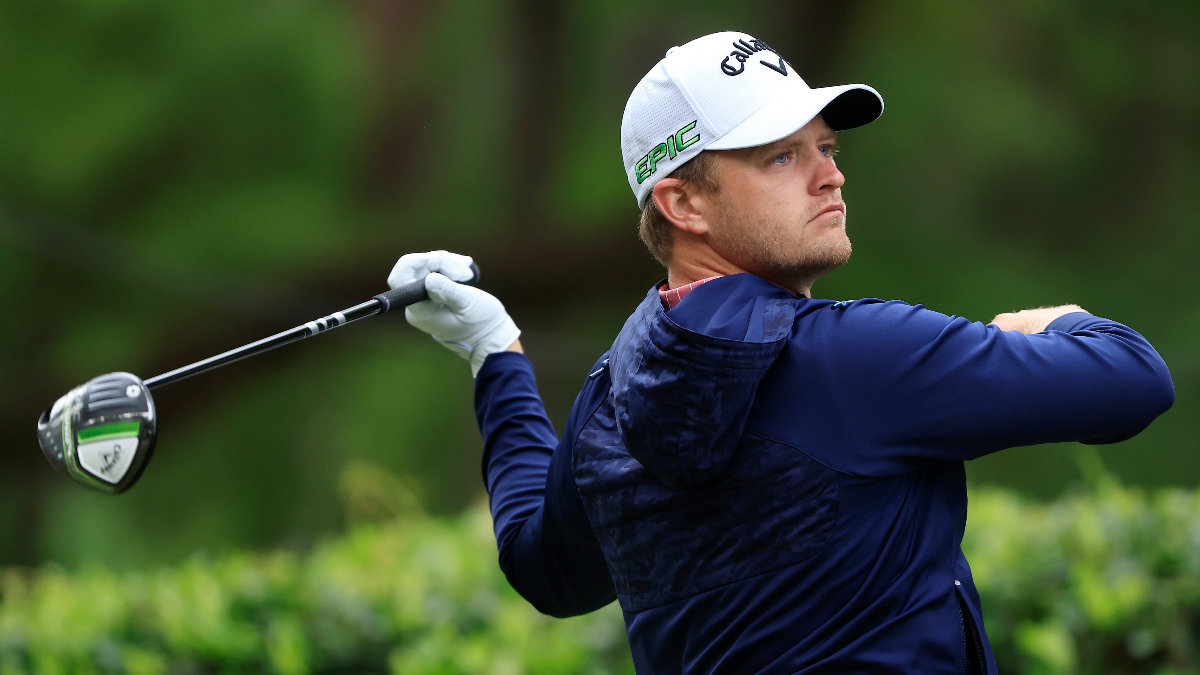 Longshots
Jason Sobel
Keegan Bradley (+8000)
At this price, Bradley is borderline for what I'd consider a sleeper, but it's also too tantalizing to neglect him in this spot. Coming off a top-five alongside Brendan Steele in the Zurich Classic, he also has finishes of 23rd-30th-29th-10th in his last four individual starts. Always an elite-level ball-striker, there are reports out of Camp Keegan that his oft-balky putting stroke is much improved recently.
And if you're playing him outright at this number, one of the best things about betting Bradley is that he knows how to win, with a major, WGC and FedEx Cup playoff event among his four career titles. I have a feeling we won't see him at these odds for much longer, so jump on 'em while you still can.
Josh Perry
Tom Lewis (+19000)
I'll take a shot on Tom Lewis at a huge number. The Englishman is a proven winner on both the European and Korn Ferry Tour, so this would be a big next step, but Lewis has been stringing cuts together as well, making five in a row, and he's coming off an eighth-place finish last week at Zurich with Thomas Pieters.
Lewis' approach game has been dialed in for a couple of months now and he finally gained strokes with the putter for the first time in six months at the Heritage, so maybe he can put it all together this week at Copperhead.
Chris Murphy
Doug Ghim (+10000)
I keep coming back to this spot, but I still believe we are due for a breakthrough win from Doug Ghim before this season ends. He has played fantastic golf this year, and just needs a little work closing out on the weekend.
Ghim continued that impressive play last week at the Zurich, partnering with another young player in Justin Suh, and they were able to keep pace throughout before finishing in a tie for 11th.
Ghim rates out well for me again this week at Valspar, and has shown the ability to play well on tough tracks like the one that will challenge him this week at the Copperhead Course.
He ranks as one of the top players for me in bogey avoidance, which is one of the key statistical categories this week, and lines up for a longshot that has a chance to be in contention throughout the weekend.
Matt Vincenzi
Gary Woodland (+7000)
A golfer who has flashed some recent signs of life after a difficult stretch, Gary Woodland has shown a propensity to play well in events where less than driver can be taken off the tee, and Copperhead is one of those courses. As we saw at the 2019 U.S. Open, Gary is extremely effective when he can take a 3 wood out of the bag and put the ball in the fairway.
Woodland showed some flashes of form at Valero where he gained 9.6 strokes from tee to green on his way to a 6th place finish. If something clicked in Texas that week, this number has extraordinary value.
Landon Silinsky
Kevin Na (+6000)
Very quietly Na has now won four times in his past 55 starts, which is something not many other people on the planet can say. He's also posted at least one win in each of the past four PGA TOUR seasons. The only other golfers to accomplish this feat are Dustin Johnson, Justin Thomas, Jon Rahm and Bryson DeChambeau, just to show what type of company he's now finding himself in.
Na is coming off a dreadful performance at the RBC Heritage, but prior to that finished T-12 at the Masters and a T-11 at the WGC Workday at Concession. Na's history at Innisbrook is strong as he has a T-10 and a runner-up finish to his name.
Na, much like Patrick Reed won't show up on models or rank highly in Strokes Gained numbers too often, but they both boast elite short games and have shown to be stone cold closers when it matters most. Getting 60/1 here presents insane value.
Rob Bolton
Emiliano Grillo (+6000)
He's as short as +4500 at DraftKings, so he's a no-brainer at FanDuel's value. Plain and simple, Grillo's putting has turned a corner for which we were waiting for far too long, but he hasn't relented with his tee-to-green proficiency.
He has a PGA TOUR victory – just one and it was way back in the fall of 2015 – but he was beaten by only one in his last start at Harbour Town, which piggybacked a T6 in his previous start at Corales.
Bryan Berryman
Doug Ghim (+10000)
If golf was a game purely based on how well you could hit the ball with a full swing, Doug Ghim would be up there with the best. In the last 24 rounds, Ghim ranks ninth in Fairways gained, 11th in Good drives gained, and 11th in Strokes Gained: Approach in this field. The man is a ball-striking machine, who is set up perfectly to compete on a track like Innisbrook.
Unfortunately for Doug, putting accounts for nearly 40% of a golfer's score in a given round, and he is a very bad putter. In the last five events, he has lost 16 strokes putting to the field… SIXTEEN! The good news is that putting is the most volatile statistic in all of golf. One little tweak here or there can totally change a golfer's confidence on the greens in a given week.
If he can somehow find a way to gain strokes putting, he can definitely win this event. At +10000, I think that is worth a sprinkle.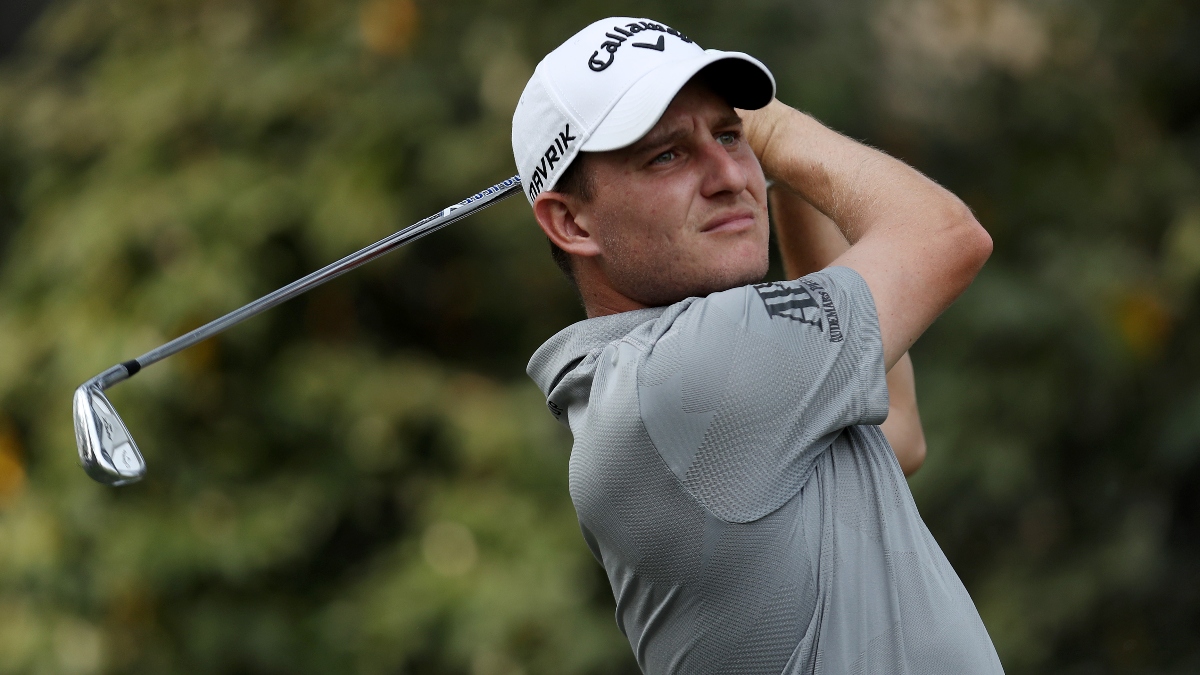 Props & Matchups
Jason Sobel
Abraham Ancer Top-30 Finish (-134)
Golf is a game of risk/reward. Go for the green or lay up? Cut off the corner of the dogleg or play it safe toward the fairway? Eat the slightly decaying hot dog at the turn or hold out until you're done?
Like most bettors, I'm a fan of high-reward types of wagers. I'll often give you a longshot in this space for a top-10 or FRL. This week, I'm going to use this to illustrate that sometimes you can lay up, you can play it safe in the fairway and you can hold off on that hot dog. Playing a guy who's toward the top of this week's list of favorites as a top-30 has all the excitement of playing a double-digit NFL fave on the money line, but wins are wins and money is money.
Ancer has finished in the top-30 in each of his last six starts and he was T-16 here in his only previous start. I guarantee this will be the unsexiest bet you'll make all week, but think of it this way: With the cash you'll bank for this one, you can roll it over into some other ones with bigger risk.
Chris Murphy
Emiliano Grillo to be first-round leader (+5000)
Grillo is one of the fastest starters on TOUR each week as he ranks 14th in the circuit this season in opening round scoring average. He also received the coveted Thursday morning tee time for a First Round Leader bet, and sets up great for this course.
I will be on Grillo throughout the event, but I hope to cash in on him quickly as I expect him to be in position to post a low opening round and be in contention for the first round lead.
Matt Vincenzi
Emiliano Grillo Top-5 Finish (+1200)
While the stats are always impressive for Grillo, the finishes don't always pair with those stats accordingly. This week however, the Argentine is coming off two straight excellent finishes. Grillo backed up a sixth-place finish at Corales with a runner-up at the RBC Heritage, where he gained a whopping 7.1 strokes on approach.
The putter has obviously held him back in his career, but I don't think that is as much of a problem at Copperhead than it is at other courses. He doesn't have to make an exorbitant amount of birdies to contend this week. If he can produce his typical tee-to-green excellence and just putt to field average, he has a real shot at winning this week.
Landon Silinsky
Charles Howell III Top-20 Finish (+250)
Howell has found his groove lately, posting three top-30 finishes over his past four starts including a T-9 at THE PLAYERS. He's been doing this all without his putter cooperating for most of that stretch, as he ranks 115th in this field in SG: Putting over his past 16 rounds.
The good news is he ranks seventh off-the-tee and 14th around-the-green as well in that time frame. Howell actually gained strokes putting in each of his four rounds at the RBC his last time out, so he's hopefully turning a corner with the flat stick. He also boasts great history at Copperhead, making six of his past seven cuts with two top-10s.
The veteran knows his way around this course and getting a top-20 out of him should be well within his range of outcomes.
Rob Bolton
Paul Casey (+104) over Viktor Hovland
Rather than go as far as to invest in Hovland missing the cut (as I ventured at Bay Hill where he faded on the weekend for a T49, and then MC'd at TPC Sawgrass), I'll settle for him to fall short of doing better than only one guy, who just happens to be the two-time defending champion.
Why? The T2 at Concession aside, until he proves that he plays better consistently in Florida where he's admitted he's not a fan of the courses, I'm going to press.
Bryan Berryman
Cameron Tringale Top-20 Finish (+188)
Tringale is a guy that is consistently undervalued by the betting public, mainly because he isn't a household name quite yet. Over the last two seasons, he has been on a consistent rise, and has quietly become one of the better ball-strikers on TOUR. In fact, he ranks 5th in this field in strokes gained tee to green over the last 24 rounds. That puts him above the likes of Dustin Johnson, Paul Casey, Patrick Reed, and Viktor Hovland amongst many others in that time frame.
Tringale has five top-20 finishes in his last eight events played this season, and the Copperhead course sets up perfectly for his style of play.
How would you rate this article?
This site contains commercial content. We may be compensated for the links provided on this page. The content on this page is for informational purposes only. Action Network makes no representation or warranty as to the accuracy of the information given or the outcome of any game or event.