2022 PGA TOUR Preview: 10 Players Poised the Make 'The Leap' This Year
Credit:
Getty Images. Pictured: Patrick Cantlay (top left), Sam Burns (top right), Matthew Wolff (bottom left) and Mito Pereira.
It happens every year, right around this time.
Whether the desire is fantasy insight, info for futures betting or just plain ol' curiosity, I'm often asked which professional golfers are going to enjoy an increased leaderboard presence in coming months.
That question, though, can be interpreted in a few different ways. We can attempt to list the already elite players who will contend for major championships this year. Or the veterans who will finally win. Or the phenoms who will realize their potential.
That's why I started writing this column.
It's been some 15 years since I began kicking off each new calendar with this piece, attempting to prognosticate which players will make "The Leap" into a higher echelon over the coming 12 months. (For reference, you can find last year's hits and misses here.)
Let's get to this year's 10 picks, starting with a player on whom I'm very bullish to claim that first career major title.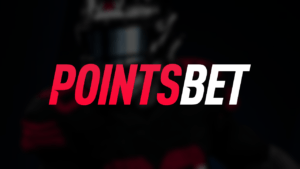 Bet on the PGA TOUR at PointsBet and get $250 FREE.
Patrick Cantlay
The Leap: Major champion
We've always known that Cantlay is armed with the talent, skill and desire to be one of the world's best players. Now that he's reached this level, we should understand that maybe it took a little more to get here.
As I've written many times in the past several months, the difference in Cantlay last summer — when he won two playoff events, claimed the FedEx Cup, earned POY honors and went 3-0-1 at the Ryder Cup — is that he just seemed more comfortable in his own skin than ever before. While being an extrovert isn't some prerequisite to winning big titles, don't underestimate the importance of an increased comfort level, both inside and outside the ropes.
I've always believed that what separates the game's very best players from the secondary tier is that the former group is capable of winning anyplace, anytime. Cantlay is firmly entrenched in that uppermost echelon, which means he'll have four excellent chances to grab his first major this year.
Then again, he might not need four chances.
If I had to pick the one which suits his game best, it might be that first major in April, where he finished ninth-17th before a missed cut last year.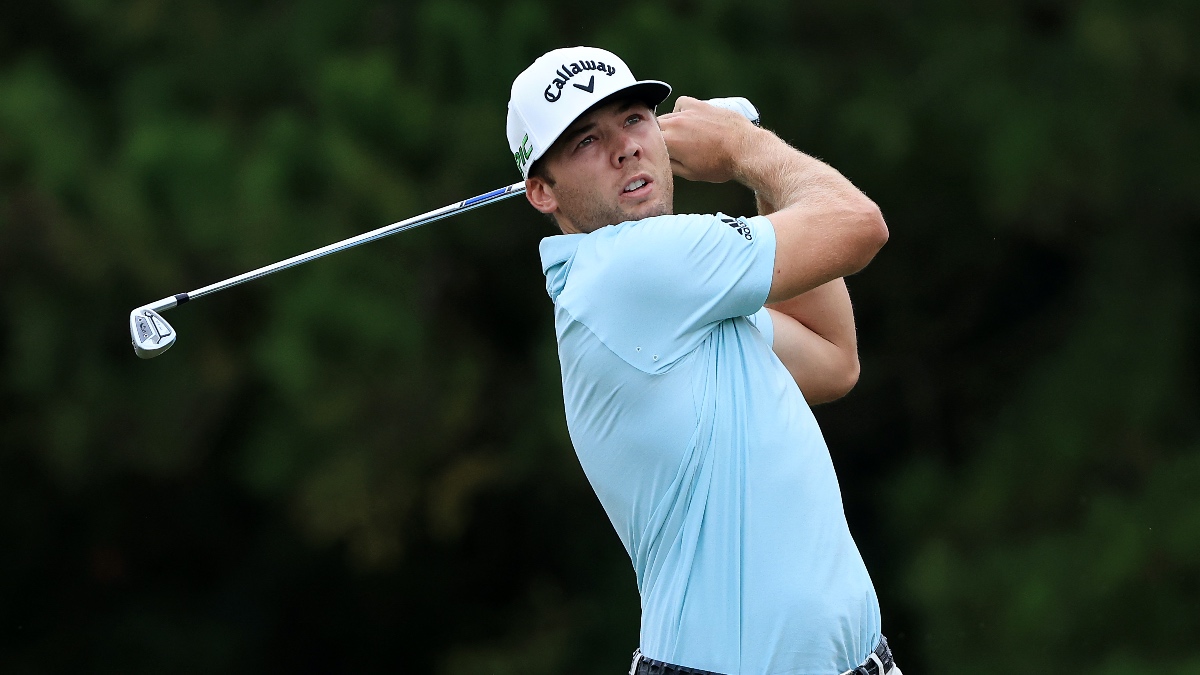 Sam Burns
The Leap: U.S. Presidents Cup team member
Here's a good example of what I referenced in the intro to this column: It doesn't take an expert to suggest, "You know, I think that Burns kid is going to have a nice year in 2022."
The guy who's ranked 10th in the world, won twice last year and didn't finish outside T-21 in his last nine starts? Yeah, he might be alright.
It's not enough, though, to make the easy prediction that Burns will have a good year. There aren't too many leaps left for him, but I'll make the admittedly conservative prediction that he'll be wearing the red, white and blue at Quail Hollow this fall — no simple achievement, considering the incumbents.
I'll also make another easy call, guessing that he will improve upon a WD-MC-76th performance in three major starts last year, even contending for one of them before the summer is over.
Keith Mitchell
The Leap: Tour Championship competitor
Over the past decade, analytics have proven the old axiom, "Drive for show, putt for dough," false. We now understand that success off the tee translates to much more than just showing off.
Mitchell is one of the game's best off the tee, ranking 11th in this category last season and 12th so far in the 2021-22 campaign. That ability offers him a bigger edge on some courses more than others, but it's always going to be an advantage.
After 11 missed cuts last year, including one stretch of five straight, expect a more consistent campaign that ends with him in the field at East Lake as one of the top-30 on the points list — and even that might be a low-end projection for a player who owns plenty of firepower.
Maverick McNealy
The Leap: Tour Championship competitor
While I understand that qualifying for the season finale might not be the sexiest leap prediction, it is a sign that I believe a player will be consistently good and own a high floor.
That perfectly describes McNealy, whom I've often referred to as this generation's version of Charles Howell III — and trust me, that's a compliment without any backhand.
In his last 14 starts of 2021, McNealy finished top-30 in 11 of 'em. There are plenty of higher-ranked players who will never achieve that type of consistency.
There's also a bit of a cheat code that I often use: The PGA TOUR has an all-around ranking, which is exactly what it sounds like — it ranks players based on how well they perform in every major category. We can usually find a diamond in the rough here; last year, I identified Seamus Power as a player who does everything well and he responded with the best campaign of his career.
This time, it's a little more difficult. The top-19 players on last season's ranking are already at or near superstar-level and there aren't many up-and-comers on their heels.
McNealy, though, ranked a formidable 39th, ahead of Russell Henley, Paul Casey, Kevin Na, Max Homa, Mat Fitzpatrick and more, only solidifying my assessment that he'll continue owning a high floor throughout the upcoming year.
Matthew Wolff
The Leap: Top-10 on the OWGR
On the surface, this might not seem like much of a momentous leap, considering Wolff was ranked as high as 12th just a little over a year ago.
The past year, though, wasn't an easy one for Wolff, who famously struggled both on and off the golf course, now entering this year at 30th in the ranking. What we witnessed late in 2021, however, was a player who appears in the right frame of mind to continue his burgeoning career, placing 17th or better in each of his last four starts.
The physical tools have always been apparent, so I expect him to resume that former ascendancy up the ranking, adding another win or two and contending in at least one major.
Aaron Wise
The Leap: Top-25 on the OWGR 
There's one simple staple in the long-term prognostication business: If a player has enjoyed success at every previous level he's played, there's a good chance success will follow him to the highest level, as well.
A former NCAA champion, Wise has already achieved a modicum of PGA TOUR success, winning the 2018 AT&T Byron Nelson and posting three other top-three results over the past few years. Based on what we witnessed during the early portion of this season's schedule, though, Wise appears ready to step on the gas pedal. In five fall starts, he posted a pair of top-10s and nothing worse than 26th, hinting that bigger things are right around the corner.
At 66th in the world ranking currently, it isn't a stretch to suggest a Burns-ian leap into the top 25 as he continues trending upward.
Thomas Detry
The Leap: Top-50 on the OWGR
For those who haven't been paying attention, the European Tour has been rebranded this year as the DP World Tour and while sponsorship alone won't change much, a newfound partnership with the U.S.-based counterpart should offer more opportunities for those looking to move seamlessly between them.
There are plenty of top players who will maintain status on both sides of the pond, yet rarely tee it up in Euro events that aren't co-sanctioned. That leaves the week-in/week-out talent level at a disparity, of course, but it does offer perhaps more of those aforementioned opportunities than ever.
Based on raw talent alone, I believe Detry, a big-hitting Belgian, is as talented as any full-time DP player. The knocks on him over the past few years are that he can't close out tourneys, compiling five runner-up finishes without a victory, and his moments of brilliance are too often superseded by longer periods of doldrums.
In the past few years, though, the soon-to-be 29-year-old has dialed up a greater level of consistency. It's not difficult to envision those moments of brilliance intersecting with greater consistency more often, leading to what could be his biggest year.
Currently 91st on the OWGR and never better than 71st, I like Detry to make that leap into the top-50, possibly by mid-summer.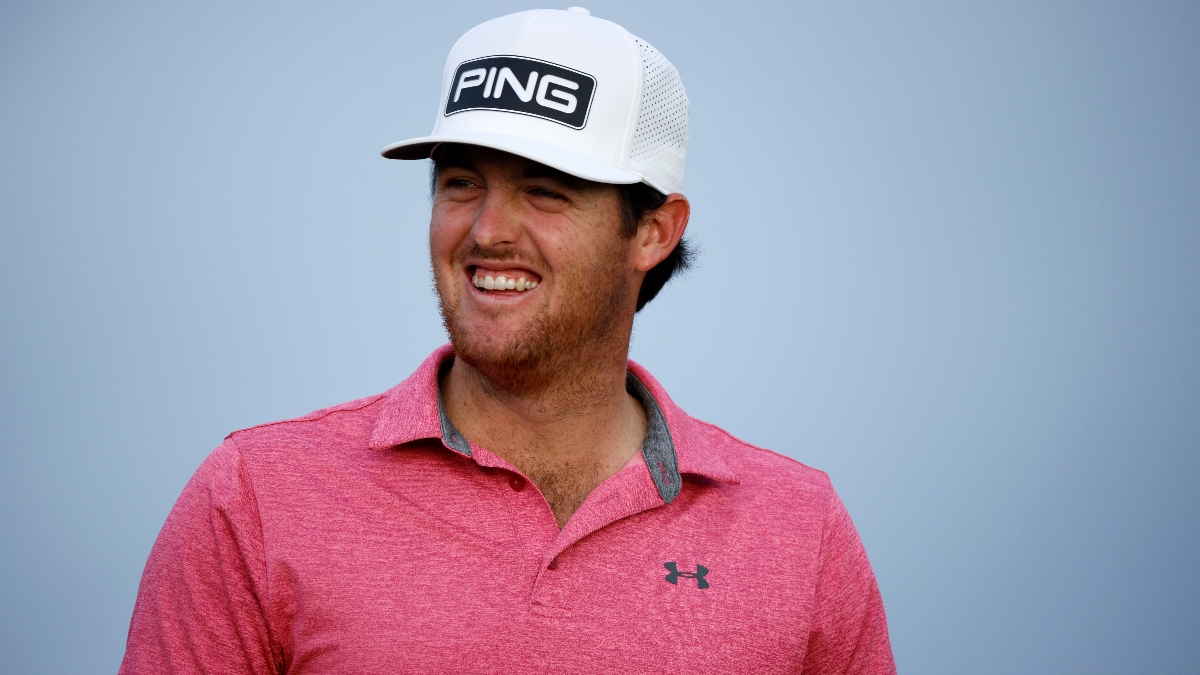 Mito Pereira
The Leap: PGA TOUR winner
Winners win. We hear that in every sport, whether it's a gutsy quarterback leading his team to a fourth-quarter comeback or a poised point guard coming through in the clutch. I've always believed that if we're investigating which young golfers could win on the PGA TOUR, we should start by looking at those who previously won on other levels. Enter Mito into the chat, as the Chilean won three times on the Korn Ferry Tour last season to garner an in-season promotion. We've already seen that he can contend on the highest level, with four results of sixth-or-better if we include last summer's Olympics. There are signs that Pereira is more of a high-ceiling/low-floor kind of guy – which is to say, when he's on, he's really on and when he's not, he's really not – which makes him more valuable in short-term betting platforms over long-term fantasy formats. It also means that at some point during the year, he's going to have his best stuff – and his best stuff has proven to be pretty tough to beat.
Luke List
The Leap: PGA TOUR winner
Cameron Tringale receives more attention as the unlucky PGA TOUR veteran who hasn't been able to claim a trophy — and rightfully so — but don't be surprised if List gets one first. A big hitter who often struggles with the putter, we have reason to believe that there will be at least a few weeks when the flatstick cooperates and he has a chance to win. I like him to make good on one of those chances.
Last year, when PGA TOUR-sanctioned events restarted after the COVID shutdown, List competed in one Korn Ferry tournament at TPC Sawgrass and won it, shooting 65-67 on the weekend to triumph over a strong field. At 37 (soon), he's ready to make that leap on the game's highest level.
Sahith Theegala 
The Leap: Top-125 on FedEx Cup points list
There are a handful of Korn Ferry graduates who have already made their mark in the early part of this PGA TOUR season and more who should continue doing so in coming months.
If you're drafting a season-long fantasy team or just want a few names to keep in mind for betting purposes, I'm bullish on the long- and short-term upside of Taylor Pendrith, Stephan Jaeger and Greyson Sigg, but the pick here is Theegala.
Though he's probably still a year away from making that Burns type of leap into the world's elite level, the Pepperdine product doesn't just own the game necessary to succeed in the big leagues, he also has the maturity we've seen from so many young phenoms in recent years.
Simply playing well enough to qualify for the playoffs is a floor-level prediction for the rookie, but over the long haul, don't be surprised if he turns into one of the better players of this up-and-coming generation.
How would you rate this article?
This site contains commercial content. We may be compensated for the links provided on this page. The content on this page is for informational purposes only. Action Network makes no representation or warranty as to the accuracy of the information given or the outcome of any game or event.