Still Have Questions About LIV Golf & PGA TOUR? Let's Answer Them
Credit:
Steven Paston/PA Images via Getty Images. Pictured: Phil Mickelson.
The problem with living in a 280-character world is that we collectively seek answers that fit into a small rectangular box on our phone apps.
Give it to me quickly: Yes or no? Good or bad? In or out?
Such expectations often leave us unknowledgeable, ignorant and ill-suited to have an intelligent discussion that goes any deeper than the surface.
And yes, you can probably extend this notion well beyond golf.
Golf, though, is what you came here to read about, in something more extended than a bite-sized tweet.
A lot of people have made up their minds already when it comes to the LIV Golf Invitational Series and its massive impact on the game, which is only going to keep growing daily.
For those still on the fence about what you're supposed to think, whether you're rooting for it to succeed and why it's such a polarizing topic, I'll attempt to answer some of the bigger questions without any judgment or bias — just the facts.
---

Is This Good for the Game of Golf?
Whew, let's just start off with a doozy.
Greg Norman, the CEO for LIV Golf, has repeatedly referred to his league's overtures as the first-ever "free agency" in professional golf. He isn't wrong.
For decades, if a player wanted to ply his craft at the highest level, sure, there were other tours around the world, but the most elite was the PGA TOUR.
I don't know if that technically qualifies it for monopolistic status, considering pros could play on the DP World [European] Tour or the Asian Tour or any number of other circuits. But if a golfer wanted to compete against the best on a regular basis, there was really only one option.
In a free-market economy, the law of supply and demand never quite impacted the game. Play well enough at the right times, and a pro would have privilege to compete at the highest level; fail to play well enough, and he wouldn't.
Not anymore. Essentially, Norman has created a world that didn't previously exist. If a popular player (supply) wants to test out the free agency waters (demand), LIV might offer a nine-figure signing bonus just to start.
That doesn't answer the above question, of course.
No, to really understand whether this can be good for the game, we must somehow gaze into our crystal ball and try to realize what the future might bring.
Some believe that more golf is better, that two popular tours will offer twice the number of tournaments and ensuing entertainment. Others believe this will only dilute the product, with each taking a bit of the market share — or, even more damaging, casual fans resisting both tours and instead devoting their attention to neither.
As I wrote earlier this week, there's certainly a notion that competition could also breed some innovation on either side, which would be a sliver of a silver lining.
Really, though, those trying to answer this question must ask themselves whether quantity outranks quality, whether the new standard eclipses the status quo and whether the health of the game at its uppermost professional level is better with this free agency readily available.

Should We Fault the Players Who Have Taken Up Free Agency?
If a friend or family member came to you and said, "I've got a chance to take a new job and work three times less than I've been…" you'd tell 'em to jump at the opportunity. If this person added, "I'll also make about five times more than before…" you'd ask if you could get hired, too.
It's nearly impossible to fault anyone for accepting employment that will offer them a chance to work less and earn more. That's a dream scenario.
Of course, it's hardly the only variable in this equation.
LIV Golf is funded by the Public Investment Fund of Saudi Arabia, controlled directly by a government that has a nefarious human rights record. The mission statement of the PIF is "the engine driving the transformation of Saudi Arabia's economy for positive and sustainable change."
Those words make it sound palatable, but they're also the very description of sportswashing — a term you've likely heard a lot lately. In fact, the exact definition of this term is "the process of a controversial group or country using sport to improve their tarnished reputation."
The reality is, this entire courtship between LIV and the world's best golfers has been a dramatic journey into the inner psyche of those trying to come to grips with the intersection of morality and financial gain. Think about it: If LIV had offered players the exact same opportunity they were already receiving — play for pay, with a chance to win seven figures if you play well enough on any given week — none of them would've uprooted their careers.
It's the almighty dollar, of course, which got them interested — and has more players inquiring every day.
Tiger Woods leads the PGA TOUR career money list, with $120,895,206 in on-course earnings. Already, reports have Phil Mickelson and Dustin Johnson making more than that with LIV before they ever struck a single tee shot.
They say everybody has a price. This has been a captivating exercise for professional golfers weighing that decision.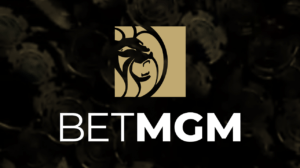 Bet the RBC Canadian Open risk-free up to $1,000.

What Will This Mean for the PGA TOUR?
Right now, the message is all about damage control. This has been a hostile takeover, and the league is trying to push back. Or to use another analogy, their house is flooding and the powers-that-be are attempting to save as many valuables as possible before it all goes underwater.
On Thursday, commissioner Jay Monahan sent a memo to the membership, explaining that those who play LIV events will be suspended indefinitely. Those players, of course, knew that already and had acquiesced to that decision.
It's clear, though, that instead of just threatening disciplinary action, Monahan might need to dangle a few carrots in front of the membership to keep them interested.
The PGA TOUR has always been a pay-for-play enterprise, with players making what they've earned on the course. The controversial PIP program was added last year, essentially offering bonuses to some of the star players, but even those monetary rewards pale in comparison to what's being offered by LIV right now.
Other innovations might be necessary, as well, and this could be the right time for Monahan to listen to his membership and meet their collective needs, if for no other reason than as part of a peace accord.
It would also be surprising if the commissioner wasn't on the phone throughout this week with Fred Ridley (Augusta National), Seth Waugh (PGA of America), Mike Whan (USGA) and Martin Slumbers (R&A), the four executives in charge of governing each of the major championships.
Whan has already stated that LIV golfers who have qualified for next week's U.S. Open will be eligible to compete, but a long-term banishment from the majors could be a massive blessing to the PGA TOUR's task of keeping its players, though undoubtedly there could be some eventual legal intervention in this scenario, as well.
To summarize: The PGA TOUR isn't going anywhere, but this is about thriving more than surviving. Every time another key piece of the membership leaves, it's like failing to grab another valuable from the flood.

What's Next for LIV Golf?
The upstart league isn't going anywhere. We know this much. There will be no deal to join forces with the PGA TOUR, nor will there be a lack of funds to keep it afloat.
As mentioned above, the main goal here is sportswashing. That's been clear from the start. There's been a nice little byproduct for Norman, though, who had the idea for a world tour more than a quarter-century ago, tried to sell it to the PGA TOUR, had his idea rejected, then watched as the World Golf Championships series was created, essentially mimicking that idea.
That byproduct is disruption. He's smashed the status quo and gotten his vengeance on those who vanquished him.
If the original movie depicted Norman as the bad guy who tried to usurp the PGA TOUR's power, only to have the good guys win in the end, this long-awaited sequel has him returning stronger than ever, with bigger, badder allies along for the ride.
While he continues to sign as many big-name players as possible, Norman will keep pillaging the PGA TOUR for anyone of value. The back-end of this initial 48-man field feels like a who's who of guys you've never heard of before, so filling those spots with relevant names is undoubtedly a priority.
Really, though, the main concern moving forward is adding some legitimacy to the proceedings.
Right now, LIV resembles something like the Ice Capades, with all of the participants getting paid as the show travels the world. In order to both be considered more legitimate and attractive to both current players and perspective ones, LIV events need to have world ranking points attached.
Why is this so important? With ranking points, players can accumulate enough status to continue playing in the majors, which despite how much any of these guys are getting paid, still matter to them. Without ranking points, the qualification process will be much more difficult, as they'll largely continue playing a schedule during which this status is continually depleted.
Again, it's not going anywhere. There's too much capital involved — and there are hints they haven't even scratched the surface yet.
What still remains to be seen is whether this becomes a serious, competitive, viable tour or whether it exists more as an exhibition of events featuring less-motivated players who have already been paid.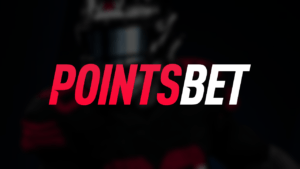 Get up to $2,200 FREE to bet the RBC Canadian Open.
How would you rate this article?
This site contains commercial content. We may be compensated for the links provided on this page. The content on this page is for informational purposes only. Action Network makes no representation or warranty as to the accuracy of the information given or the outcome of any game or event.