Sobel: Woodland Soars, Rose Rises and Other Thoughts Entering U.S. Open Weekend
Credit:
Kyle Terada-USA TODAY Sports. Pictured: Gary Woodland reacts after making a birdie during the second round of the 2019 U.S. Open golf tournament at Pebble Beach.
Gary Woodland is you leader after two rounds at the 2019 U.S. Open at Pebble Beach.
Jason Sobel details what to expect from the top-tier names heading into the weekend.
PEBBLE BEACH, Calif. — Great course, great leaderboard and it should be a great weekend at the 119th U.S. Open. Let's look back to what we've seen so far — and ahead to what it all means.
Here's your very-important, very relevant Gary Woodland stat of the week: In his first 27 career major starts, he posted exactly zero top-10 finishes, his best results being a T-12 at the 2011 PGA Championship and 2016 Open Championship.
In his last three majors, though, Woodland has posted two top-10s, suggesting he's starting to figure these things out. I've always believed he's a guy who owns star potential.
If you didn't know anything about golf and simply watched how players comport themselves, you'd think he was amongst the best around. He walks with a swagger, often offering a smile and a wink, as if he knows something the rest of 'em don't.
Now 35 years old, it's taken him longer to reach this point than maybe some had expected, but he's proving that he certainly belongs on these big-boy leaderboards.
---
Following his second-round 70, I asked Justin Rose whether there were any comparisons he could make between his 2013 U.S. Open victory at Merion and this week so far, in terms of mindset or confidence or preparation.
"I still remember working through the week with [instructor] Sean [Foley] at Merion, I still wasn't a hundred percent dialed into my long game. So sometimes it's nice to be in contention with things to work on going into the weekend. Sometimes if you feel perfect after two days it's sometimes hard to keep that level every single day. So that could be similar."
It's true: Despite climbing the leaderboard, one of the world best ball-strikers hasn't had his best ball-striking performance so far, leaving plenty for him to work on going into the weekend.
The way I see it, there are two most likely potential outcomes here. Either his ball-striking improves and he's very tough to beat this weekend, or his ball-striking remains shaky and his short game starts failing him, meaning he'd have a very tough chance of contending.
Rose and Brooks Koepka have not changed bodies this week — although I'd probably laugh if someone put together one of those photoshop swapping deals. But as Rose has uncharacteristically relied on his short game, Koepka has been all about the ball-striking, while the man who's holed more clutch putts at majors than anyone else over the last few years hasn't been making 'em.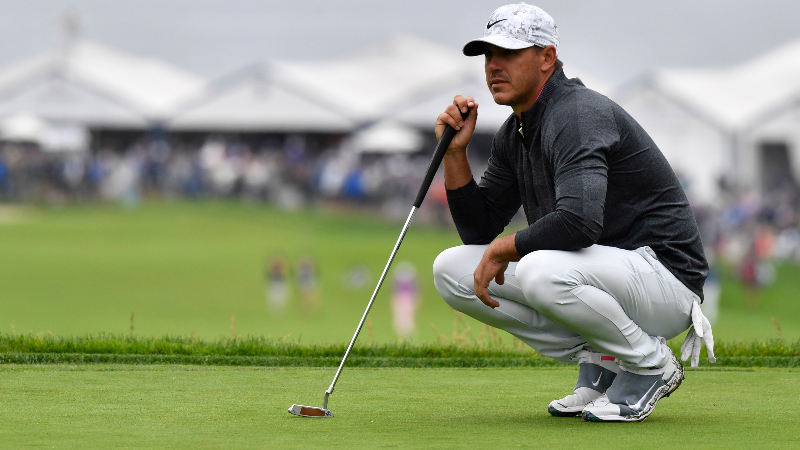 Much more so than Rose's attempt to turn around his ball-striking, I like Koepka's chance of starting to get some feel on these poa annua greens and make more putts on the weekend. He doesn't even need to putt great, either. Just get those numbers up to "above average" and he's got a good chance at the three-peat.
---
I think the best word I can use to describe Jordan Spieth's first two rounds is "tumultuous." He blamed caddie Michael Greller for two shots on Thursday and hit a covered rake with a bunker shot on Friday.
In between, he's carded a whopping nine birdies and eight bogeys in those 36 holes. I half-expect him to make 18 eagles and 18 doubles on the weekend, just a whirling dervish of nervousness and anxiety, wrapped into constantly changing emotional highs and lows.
---
My apologies for the Fade Friday call on Sergio Garcia. I mean, what else could we have expected?
After he opened with 2-under 69, he said, "This game doesn't feel good at the moment. But it's as simple as that. We go through some of those stretches and, unfortunately, I'm picking the wrong part of the year to go through one of those."
Doesn't exactly sound like a guy brimming with confidence. And yet, on the 18th hole Friday, he hit his second shot from 256 yards to 13 feet and two-putted for birdie to post a 1-under 70.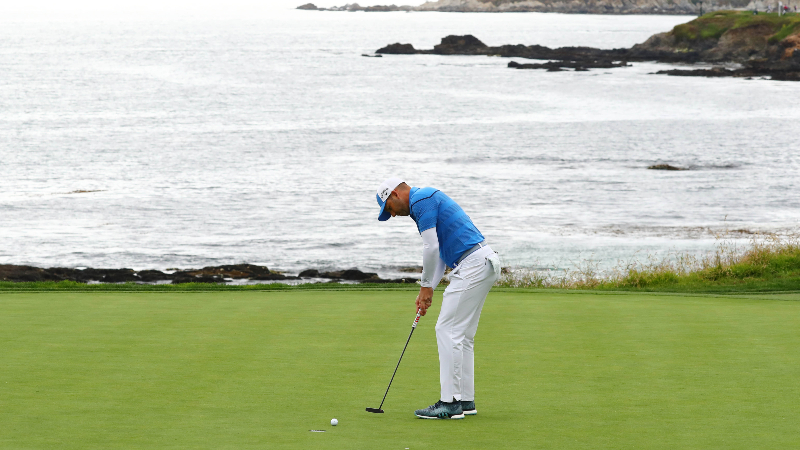 Golf, man. I've got nothing else for you guys.
The next time a guy insists he's hitting it horrible and has no confidence, I'm gonna make the same damn recommendation.
---
In Thursday's piece, I wrote about my long-time belief that, like a prizefighter, Tiger Woods just tries to throw a few jabs in the opening round and makes sure he doesn't get knocked out.
That blueprint has worked for him plenty of times, so it's tough to argue, though it seemed like he adopted a similar strategy on Friday, just another ho-hum round that left him "hot" — his word — immediately afterward.
Expect him to be more aggressive on Saturday. This season, he ranks 20th on the PGA Tour in third-round scoring average at 69.17. If he's going to climb the board, it might happen early, too.
---
Not a good round for Rickie Fowler on Friday. At. All.
He parlayed an opening 66 into a following 77. One of the most criticized guys in the game — as I also wrote about Thursday — is going to open himself up to more of it now.
But really, that's pretty uncharacteristic. The guy usually does a decent job of hanging in there on the leaderboard.
---
Back at the 2005 U.S. Open, I wrote thousands of words during the week — and didn't even mention Michael Campbell's name until the back-nine on Sunday, right before he won the tournament.
Just to avoid that again, I'd like to mention the following: Xander Schauffele, Matt Wallace, Adam Scott, Jim Furyk and Matt Fitzpatrick.
That's called covering your bases, kids.
Koepka, Woods, Koepka, Francesco Molinari, Koepka, Patrick Reed, Justin Thomas, Spieth, Koepka, Garcia. Every major champion since the beginning of 2017 has been some level of "elite" without a fluky one in there.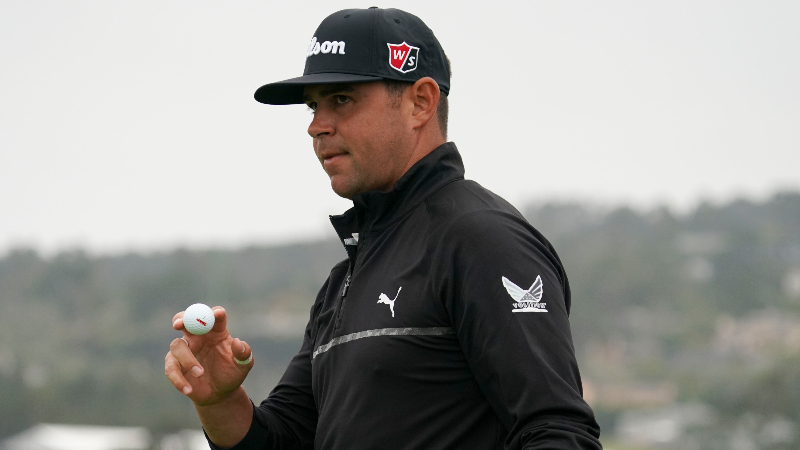 Now, I'm not suggesting that Woodland (or to a lesser extent, Chez Reavie or Chesson Hadley) would be a fluke exactly, but there's an excellent chance we have an 11th consecutive top-flight champion come Sunday evening.
Really, that's been the case for most of this decade, a stark contrast from the previous few decades that always seemed to sneak a few bigger surprises into the winner's circle.
---
Shout-out to the amateurs who made the cut this week: Brandon Wu, Viktor Hovland, Chandler Eaton and Michael Thorbjornsen.
There won't be any money, but when they die, on their deathbeds, they will receive total consciousness. So they've got that going for them, which is nice.
---
I don't think this golf course will play too much differently on the weekend.
I'm on record many times this week saying that I don't believe the USGA will lose the greens like they did at Shinnecock last year — and really, I'm not even sure they could if they wanted to. But … I do think it'll firm up, both on the fairways and the greens.
Expect to see fewer approach shots spinning back to the hole and more bounding to the back of the greens.
How would you rate this article?