MLB Public Favorites Are On A Historic Roll
Credit:
Credit: Evan Habeeb-USA TODAY Sports. Pictured: Bryce Harper, Anthony Rendon and Michael Taylor.
The Highlights
Over the past two weeks, public favorites have gone 34-12 and have produced a 16.5% ROI.
History points to regression, though, as public favorites getting more than 70% bets lost -358.77 units from 2005-2017.
---
If you've been betting on MLB the past two weeks, you are likely enjoying one of your best stretches ever — or one of your worst.
From May 15 to May 29, public favorites (teams getting more than 70% of moneyline bets) have gone 34-12 (73.9%), producing an absurd 16.5% ROI.
#MLB public favorites on an epic tear. Contrarian bettors losing their minds…

Since May 15th (past 2 weeks), favorites getting more than 70% bets have gone 34-12 (73.9%), 16.5% ROI

Yesterday 3-0. Past 5 days 12-1

House always wins, but this is getting ridiculous #MakeItStop pic.twitter.com/bz9ZvFk9vG

— Action Appelbaum (@Josh_Insights) May 30, 2018
Over the past five days (May 25 to May 29), only one public favorite getting more than 70% bets failed to win (Arizona lost to Oakland 2-1 on 5/27).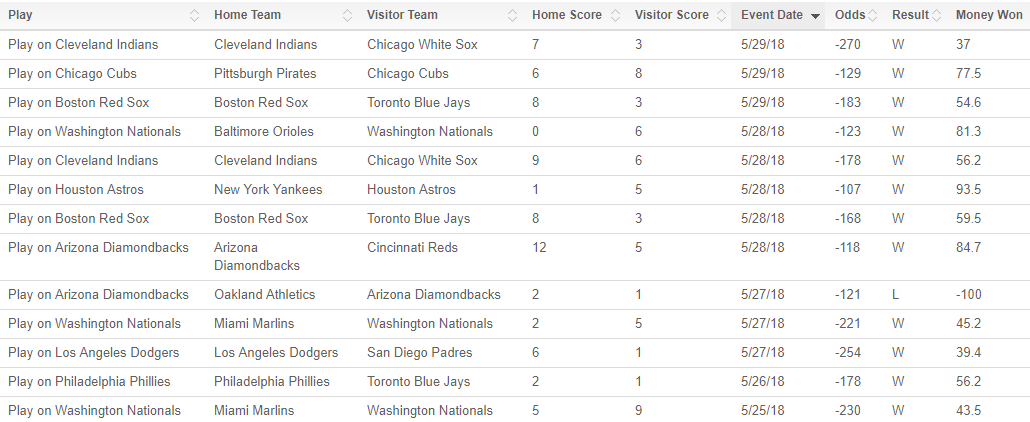 Simply put, we are witnessing the Halley's Comet of public MLB betting right now.  Average Joes are hammering the big favorites like they always do (Indians, Red Sox, Cubs, Nats, Astros), but unlike in years past, they keep cashing. Every. Single. Night. For two weeks straight.
This is completely out of the historical norm.
Using Bet Labs, we found that from 2005 to 2017, public favorites getting more than 70% of bets lost -358.77 units (a $100 bettor taking every single one would be down $35,877). In fact, they posted a losing record every single year for 13 straight years.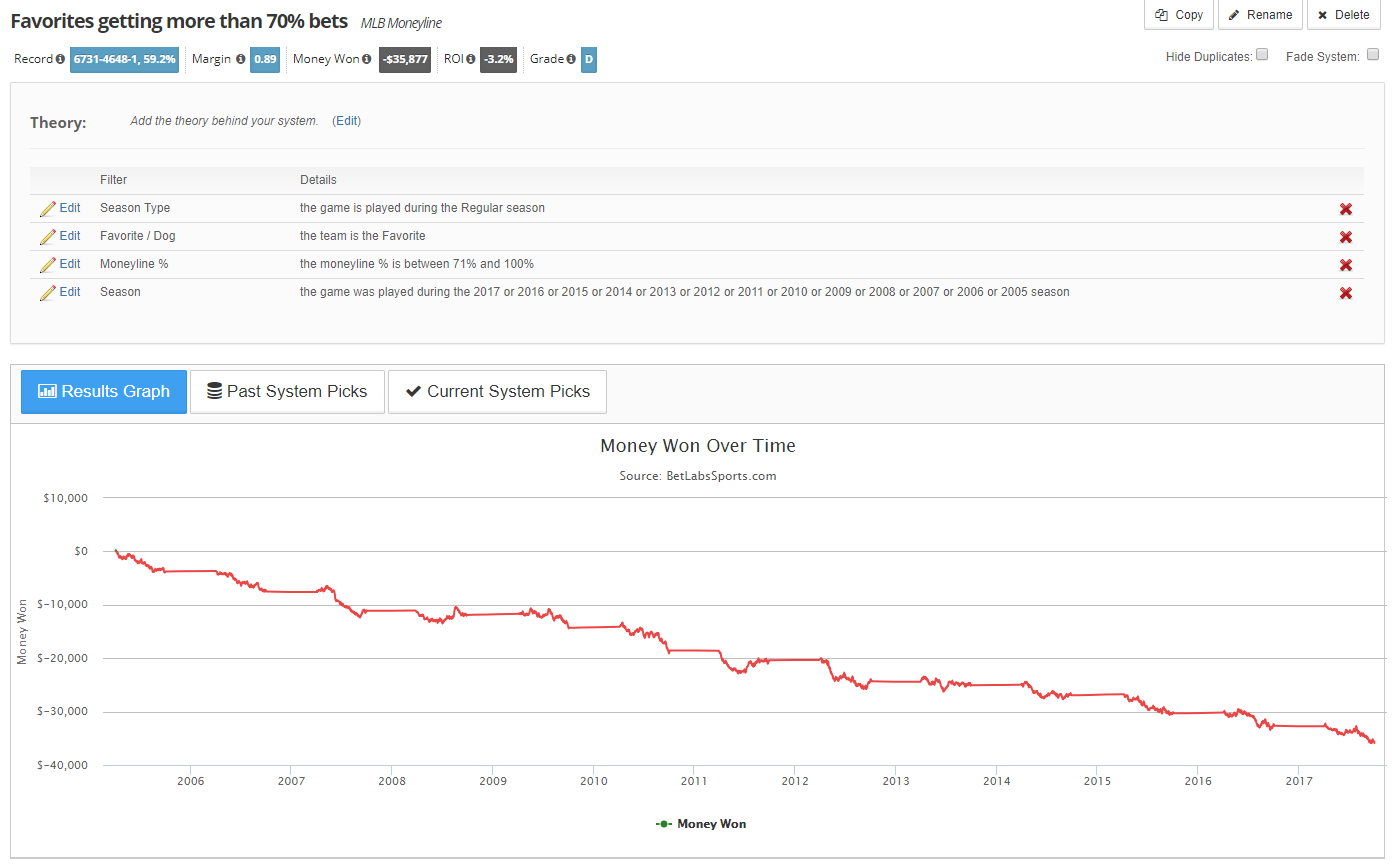 But this season they've gone 142-76 (65.1%). +5.68  units, including arguably the hottest two-week stretch in their history (or at least since 2005).
There's no way to sugarcoat it. Contrarian bettors are getting crushed while public punters are printing money like it's going out of style and the books are getting blown out.
But it's important to remember: this almost never happens.
If you're on the public side and you've been enjoying the hottest bender you've ever experienced, you probably think betting is easy. You may even consider increasing your unit size and doubling down on these red-hot favorites moving forward.
It may seem like a good idea to hop on publicly backed teams, but know that historical trends are not in their favor. Seasoned contrarian bettors will stay the course and stick to the blueprint, knowing that regression is on its way.
After all, contrarian betting has never been lower. And when a stock is low, you don't sell. You buy.