MLB Expert Predictions for Tuesday Night: 6 Favorite Bets, Including Reds-Angels
Credit:
Credit: Kirby Lee-USA TODAY Sports. Pictured: Brian Goodwin, Mike Trout
We've got 15 MLB games on tap for Tuesday evening.
Our MLB experts examine their favorite bets of the night, including Rays at Twins (8:10 p.m. ET) and Reds at Angels (10:07 p.m. ET).
Mark Gallant: Kansas City Royals at Cleveland Indians
Glenn Sparkman (2-3, 3.62 ERA) vs. Shane Bieber (6-3, 3.86 ERA)
Royals Moneyline: +220
Indians Moneyline: -240
Over/Under: 9.5 (u-120)
First pitch: 7:10 p.m. ET
"'We are the spark that will light the fire that will burn the First Order down.' – Poe Dameron" — Glenn Sparkman
I'm going back to the well with Glenn "The Spark Plug" Sparkman and the Royals. Maybe I'm getting a wee bit greedy, but once again, the Royals' line has been inflated up the wazoo and they do have value in my mind.
At 27-52, they do have the second-worst record in baseball, but they also have a run differential of "just" minus-60, which is ninth-worst in the league. Their Pythagorean record is significantly better than their actual one, and underperforming teams like this have done well on the betting circuit.
If we look at dogs of +200 or higher from June onward when they're playing winning teams, they've performed really well if their record is a significant margin worse than their Pythagorean record.
3%+: 112-232 (32.6%, 7.4% ROI)
6%+: 19-27 (41.3%, 35.1% ROI)
8%+: 5-6 (45.5%, 48.2% ROI)
I include 8% or higher because the Royals have a Pythagorean +/- of +8.5%, meaning their run differential suggests their winning percentage should be 8.5% higher than it actually is (.427 rather than .342).
The sample size is too small to mean anything, but we can clearly see that teams that are significantly underperforming do have value as the season drags on.
The PICK: Royals +220
---
Sean Zerillo: Tampa Bay Rays at Minnesota Twins
Blake Snell (4-6, 4.40 ERA) vs. Kyle Gibson (7-4, 4.18 ERA)
Rays Moneyline: -106
Twins Moneyline: -105
Over/Under: 9
First pitch: 8:10 p.m. ET
Blake Snell is coming off of two horrendous starts in the midst of a very bad June. However, nothing in his profile suggests any injury or decline in skill — he's merely going through a rough patch.
This is the perfect opportunity to buy low on the reigning AL Cy Young Award winner, whose xFIP (3.15) matches his 2018. Snell has increased his swinging strike rate from 15% to 18% despite failing to generate a single swing and miss in the zone over his past two starts.
He acknowledged that he needs to be more aggressive with his fastball, and I'm expecting an aggressive approach tonight against the AL-central leading Twins.
The PICK: Rays -106
---
Danny Donahue: Pittsburgh Pirates at Houston Astros
Trevor Williams (2-1, 4.12 ERA) vs. Gerrit Cole (6-5, 3.54 ERA)
Pirates Moneyline: +245
Astros Moneyline: -280
Over/Under: 8.5
First pitch: 8:10 p.m. ET
The Astros may be getting the majority of bets tonight (58%), but that doesn't mean they should be looked at as the public side.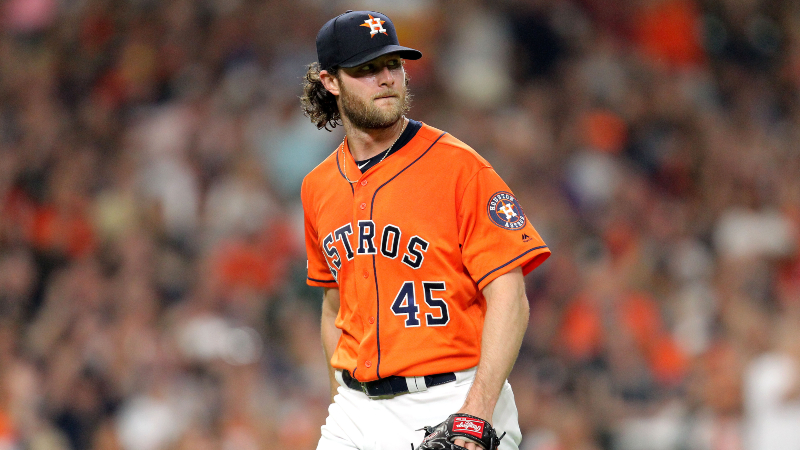 Because the moneyline is so high, the implied probability of this game is more like Houston 72-73%, so it's the Pirates who are the public play in this one. Despite that — and in part perhaps because the 'Stros have received a higher percentage of money (69%) than bets — Houston has moved from -240 to around -280.
When teams listed -250 or higher have moved at least 20 cents on 70% or less bets, they've gone 90-20 since 2005, winning 11.9 units for a 10.8% ROI. On the run line, that's led to a 64-34 record for 15.4 units and a 15.7% ROI.
The PICK: Astros -1.5 (-145)
---
Collin Wilson: Oakland Athletics at St. Louis Cardinals
Chris Bassitt (4-3, 3.64 ERA) vs. Jack Flaherty (4-4, 4.24 ERA)
Athletics Moneyline: +135
Cardinals Moneyline: -145
Over/Under: 9 (u-120)
First pitch: 8:15 p.m. ET
After spending the weekend in St. Louis, I picked up on a consensus concern within the Cardinals' fan base: This team can't seem to hit righties. Advanced splits from May 1 tell the story, as the Cardinals rank near last in every category — and 29th in wRC+ and ISO, specifically.
A hard-hit percentage in the top-five runs counter to the home run and fly-ball percentage metrics that ranks in the bottom five of MLB. With a BABIP that also ranks 29th against right handers, at some point St. Louis will break out of its slump … but I'm not banking on it tonight.
Right-hander Chris Bassitt takes the mound for the Athletics. Bassitt has outperformed expectations with 8.81 strikeouts per 9 innings and a 1.17 WHIP. A 4.68 xFIP suggests the Oakland starter is due for regression in the second half of the season, but it's hard to see it coming against a Cards team that's struggling to see the ball vs. righties.
The PICK: Athletics +131
---
Josh Appelbaum: Oakland Athletics at St. Louis Cardinals
Chris Bassitt (4-3, 3.64 ERA) vs. Jack Flaherty (4-4, 4.24 ERA)
Athletics Moneyline: +135
Cardinals Moneyline: -145
Over/Under: 9 (u-120)
First pitch: 8:15 p.m. ET
This one is a head scratcher for the public. Both teams have similar records (Oakland 41-38 vs. St. Louis 40-37) and the Athletics have the pitching advantage, as Bassitt's ERA is more than a half run better than Flaherty's.
Sure, the Cardinals are at home, but why is St. Louis such a big favorite? If anything, this looks like a coin-flip game between two evenly matched teams.
Remember, if a line looks fishy, there's a reason behind it.
The Cardinals opened as -135 favorites and the Athletics a +125 underdog. Currently 57% of bets are grabbing the plus money with Oakland, yet we've actually seen this line move further toward St. Louis (-135 to -145). This is a clear example of sharp reverse line movement on the Cards, with wiseguys hammering St. Louis.
While the Cardinals are only getting 43% of bets, those wagers account for 65% of the dollars, another sign that they have professionals on their side.
The Cardinals also fit my favorite Bet Labs system — Fade the Trendy Dog. So far this season, unpopular favorites (receiving fewer than 50% of bets) have gone 105-66 (61.4%), winning +18.1 units with a 10.6% ROI.
The PICK: Cardinals -145
---
Matt LaMarca: Cincinnati Reds at Los Angeles Angels
Tyler Mahle (2-7, 4.17 ERA) vs. Andrew Heaney (0-1, 5.68 ERA)
Reds Moneyline: +130
Angels Moneyline: -140
Over/Under: 9
First pitch: 10:07 p.m. ET
I don't normally like to bet favorites in MLB, but the Angels are being seriously disrespected tonight.
Heaney has struggled a bit through his first five starts this season, but he posted a 3.68 xFIP in 30 starts last year. He has increased his K/9 to 11.37 in 2019, so I think he's a nice candidate for some positive regression moving forward.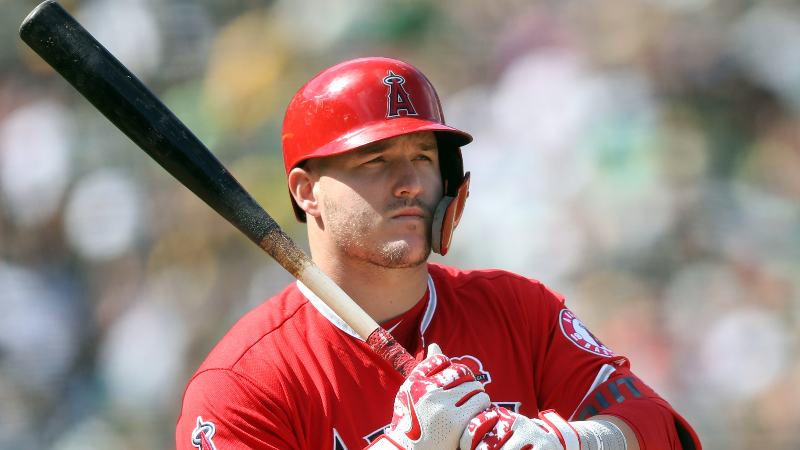 He's in a great spot today vs. the Reds, who have been one of the worst teams in baseball against southpaws this season. They've managed a wRC+ of just 70 when facing a left-hander away from Great American Ball Park, which is the third-lowest mark in baseball.
Meanwhile, the Angels have feasted on right-handed pitchers when playing at home, ranking third in wRC+
The Angels also give the added benefit of getting to bet against the public, since they're receiving just 42% of moneyline bets at the time of writing.
The PICK: Angels -140
How would you rate this article?