UFC Fight Under Investigation After Suspicious Betting
Credit:
Photo by Chris Unger/Zuffa LLC. Pictured: Darrick Minner and Shayilan Nuerdanbieke.
A UFC fight is under investigation for suspicious gambling tactics.
U.S. Integrity, a Las Vegas-based firm, is looking into Saturday's fight between Darrick Minner and Shayilan Nuerdanbieke.
Neurdanbieke opened as the favorite at around -200. At close, his odds to win were -420 and were also taken off the board at some books.
Bettors had not only pounced on Neurdanbieke to win, but also for him to win in the first round and for the fight to go under 2.5 rounds.
In the hours leading up to the fight, rumors swirled that Minner was going to fight injured, which led to bettors feeling confident about an early win for Neurdanbieke.
Just 30 seconds into the fight, Minner went for a kick and immediately looked uncomfortable and reached for his right leg. That's when Neurdanbieke saw his opening. He pounced on Minner, creating a TKO stoppage less than two minutes into the fight.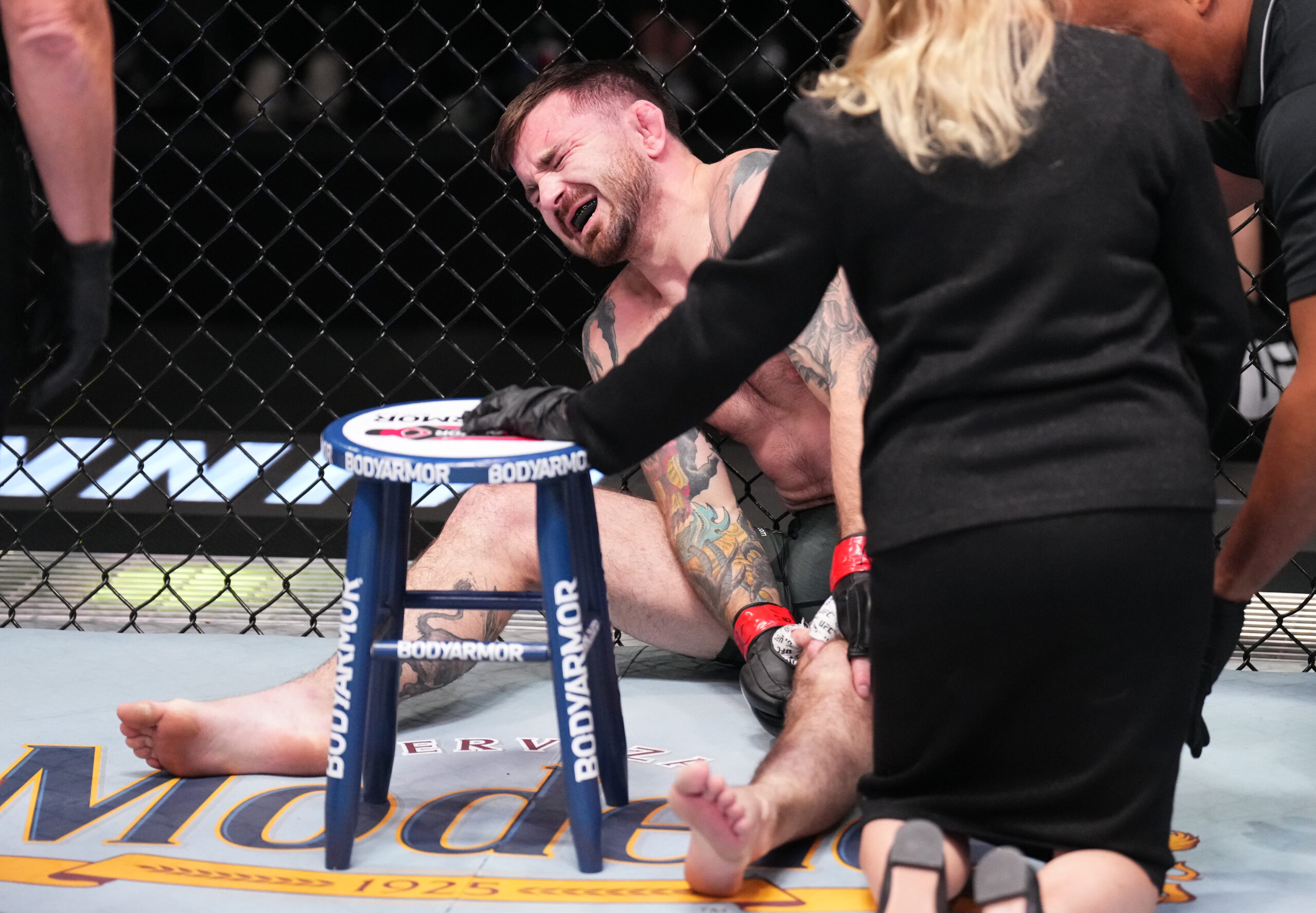 According to an ESPN report from David Purdum and Marc Raimondi, U.S. Integrity alerted sportsbooks of the questionable betting practices about three hours before the fight. Some books took it off the board, but bettors continued to take advantage of the books that left it up, despite the odds getting significantly worse.
Minner's coach is James Krause, who is well known in the MMA community as a sports bettor. He runs a MMA gambling discord and has bragged about making more money betting on the fights than coaching the fighters.
The UFC banned fighters and their teams from wagering on UFC Fights on October 17. They did not ban running gambling discords.
Purdum reported that a source familiar with Minner said his knee was "absolutely injured going into the fight."
How would you rate this article?