CW9: Nine Week 3 CFB Spots to Scoop
The CW9 will take a weekly look at nine of the college football games that I'm interested in from an investment standpoint. I will focus on a number of factors, such as unit specific mismatches, scheduling opportunities and discovering value in the the market perception of teams. You can follow all of my plays for free on the SportsAction App through the App Store or Google Play.
---
Oklahoma State at Pitt +13
Date: Saturday, September 16th
Notes: Even with plenty of Power Rating value on this number, it still feels unsettling to back Pitt against one of the most explosive teams in the country. Oklahoma State already has seven plays of 40-plus yards, ranking them second in the nation. My projection for this game makes the number Oklahoma State -8.5, which is also right in line with the S&P forecast. From a pure mathematical standpoint, you are getting 4.5 points of value with Pitt, while crossing a key number. Many may not realize that Pitt actually outgained Penn State in State College, but were ultimately victimized by a 3-to-1 turnover ratio. Pitt, who ranks sixth in the nation in time of possession, should be able to keep the explosive Oklahoma State offense off of the field. Pitt is also one of the least penalized teams in the country, which should help them sustain drives, keeping the Pokes' offense on the sidelines. If Max Browne can limit his mistakes, the Panthers should cover this inflated number by controlling the clock against a Cowboys defense dealing with depth issues at linebacker.
The Pick: Pitt +13
---
UCLA at Memphis +3
Date: Saturday, September 16th
Notes: The spot for Memphis could not be any better. With an early kick scheduled against a Pac-12 team, Memphis comes into this game with extra prep and rest after receiving an unexpected bye week due to the cancellation of the UCF game. The Tigers, who follow this game with Southern Illinois, should have maximum focus for the top-25 opponent coming into their house. UCLA, coming off a comprehensive victory at home against Hawaii, may have their attention turned to the start of conference play as they have Stanford on deck in Week 4. In their limited practices this week, UCLA may have dedicated time to the Stanford rush instead of focusing on the Memphis air attack. UCLA may be 2-0 in the standings, but you will notice a few glaring holes if you take a deeper dive into the advanced stats for the Bruins. The UCLA defense ranks 88th in passing success and 116th in rushing success. Offensively, the Bruins continue to struggle establishing the run, as they rank 104th in Rushing Success S&P+. While my numbers have this game slightly higher, S&P+ makes this matchup a pick'em. Buy the spot and take the points.
The Pick: Memphis +3
---
Baylor +14.5 at Duke
Date: Saturday, September 16th
Notes: Baylor continues to take steep downgrades in the Power Rating department by every system imaginable, but this number is simply an overreaction to the first few weeks of the season. This game presents a golden opportunity to exploit polar opposite sides of the market perception of these two teams. Duke just played a flawless game against a much hyped Northwestern team. The Blue Devils didn't win with smoke and mirrors, either, racking up 538 total yards in 41 minutes of possession. Conversely, Baylor could not have started off the season any worse, coming off two losses to Liberty and UTSA. As a result, Matt Rhule made a quarterback change, benching Anu Solomon for Zach Smith, who went for 375 yards and three TDs in the Cactus Bowl victory over Boise State. Baylor has not been completely inept to this point. The offense played a complete game against Liberty, while the defense put together a good day against UTSA. With both teams having overlook to conference play, we may find a Duke team holding back and a Baylor team trying to find any kind of identity.
The Pick: Baylor +14.5
---
Tennessee at Florida -4.5
Date: Saturday, September 16th
Notes: Florida gets the benefit of an unexpected bye week from a canceled game in Week 2. The injury report is quite lengthy for both teams. The Vols have multiple defensive players listed as questionable, while Antonio Callaway and a handful of Gators remain suspended. Tennessee is 1-11 straight up over the past 12 seasons in this series; the only Vols win came last year when Florida blew a large second half lead. The biggest difference in this game is the Florida defense. They had five sacks against Michigan, played stiff in the red zone and looked strong on special teams to boot. Both teams are still searching for an offensive identity, but I expect this Gators' D to terrorize Quinten Dormady all day. The number currently sits at Florida -4.5, but I would recommend monitoring the line for the best number or waiting to play the Gators live.
The Pick: Florida -4.5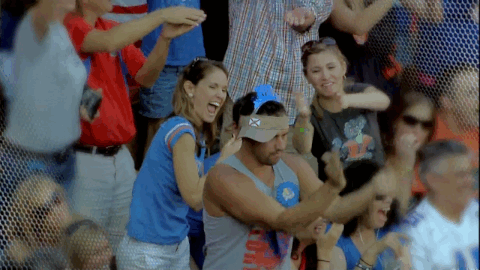 ---
Purdue at Missouri -7.5
Date: Saturday, September 16th
Notes: The big news came from the Tigers this week, as they dismissed defensive coordinator DeMontie Cross. Even more interesting was Missouri head coach Barry Odom indicating that the dismissal has nothing to do with on-field performance of Missouri's defense. Odom was the defensive coordinator at Mizzou before being promoted to the head coaching job, so there shouldn't be a drop off at the position. Although the under cashed in the South Carolina game, Mizzou continues to run at a fast pace offensively. The Tigers lead the nation with an average of 18.4 seconds per snap. Missouri is second in the nation in plays of 20-plus yards with 18. One reason for this side is Purdue's inability to get to the quarterback. If Drew Lock is given time to take shots down the field, this could be a long day of catchup for the Boilermakers. Purdue has one sack through two games and announced DT Eddy Wilson will not return after some "internal issues." Expect Mizzou to air this out all night.
The Pick: Missouri -7.5
---
Tulane +35.5 at Oklahoma
Date: Saturday, September 16th
Notes: Baker Mayfield planted the OU flag in the middle of Ohio State's field last weekend, signifying a huge emotional victory for the entire Sooners team. Their follow up is a Tulane Green Wave team that nearly defeated Navy. Tulane runs a similar option offense and was well prepared for Navy. Oklahoma will have a few days to prepare for a triple option offense. My projections make this game 30.5, which isn't too far off of S&P's 32. I was able to catch an opener at +37, but wouldn't hesitate to take the current +34 on Tulane all the way down to +31. Keep an eye on the Jonathan Banks situation with Tulane, as the quarterback left the Navy game with an "upper-body injury."
Update: Banks is out. With Big 12 Conference play starting against Baylor in Week 4, Oklahoma is in a perfect sandwich spot for Tulane to cover the big number.
The Pick: Tulane +35.5
---
LSU at Miss State +7.5
Date: Saturday, September 16th
Notes: There have been plenty of updates out of LSU practice regarding two key defensive players, Arden Key and Rashard Lawrence. Key is said to not be in game condition and will be on a snap count. Rashard Lawrence is a big part of the Tigers' defensive line, and while he practiced in full pads Tuesday, he missed Wednesday with head coach Ed Orgeron stating he is unlikely to play in this contest. While Mississippi State does not usually contend in the SEC West, they do give LSU fits. The Bulldogs have lost the last three years to LSU by only a combined 10 points. Mississippi State is primed for an upset in StarkVegas, and Nick Fitzgerald is getting a battered LSU defense. In games against Charleston Southern and Louisiana Tech to open the season, Fitzgerald was not sacked. With LSU's prime defenders banged up, this is a great time to invest in more cowbell.
The Pick: Mississippi State +7.5
---
Kansas State at Vanderbilt +3.5
Date: Saturday, September 16th
Notes: While Kansas State has put up a pair of 55's on the scoreboard against the likes of Central Arkansas and Charlotte, the Vanderbilt defense has put together a solid resume in early 2017. The Vandy defense ranked 55th in havoc rate (tackles for loss, passes defensed, and forced fumbles per play) in 2016. Currently they are No. 1 in the nation in those categories. Kansas State and Vanderbilt may have a little overlook with conference play on deck, but I will take the better defense getting points at home.
The Pick: Vanderbilt +3.5
---
Clemson at Louisville +3
Date: Saturday, September 16th
Notes: Lamar Jackson gets a chance at revenge in the Cardinals' home opener against Clemson. The Heisman winner was fantastic in last year's game, accumulating almost all of his stats after the first quarter. That was a road game that pushed the National Champions to the brink. Most of the 2016 Clemson defense has returned, and they had a field day against Auburn last week when War Eagle QB Jarrett Stidham was sacked 11 times in 35 passing attempts. On the flip side, expect Bobby Petrino to mask how bad his offensive line play is with counters, screens, draws and any pocket movement to get this Clemson front seven in misdirection. While Louisville's offensive line will have issues with Clemson every snap, the young Clemson offense is playing its first big game in a hostile environment. I'll take the home dog, Heisman winner on revenge against a young offensive team in its first road game after a bruising night against Auburn's defense.
The Pick: Louisville +3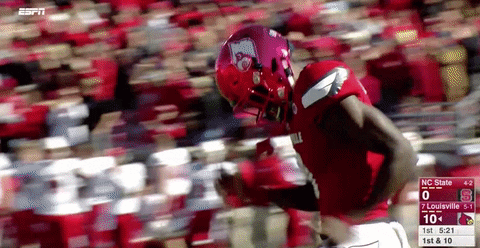 Be part of the Action
Download the Sports Action app at the App Store or Google Play now.