2022 NFL Draft QB Evaluations: A Former GM On Desmond Ridder, Matt Corral, Sam Howell, Bailey Zappe
Credit:
Getty Images. Pictured: 2022 NFL Draft QB prospects Desmond Ridder, Matt Corral, Sam Howell
In special collaboration with the Action Network, former NFL general manager and team executive Randy Mueller breaks down his 2022 NFL Draft prospect evaluations for expected Day 2 and 3 quarterbacks.
---
» Read Mueller's evaluations for Malik Willis and Kenny Pickett 
---
NFL Draft QB Evals
Bailey Zappe, Western Kentucky
A transfer from Houston Baptist — along with his offensive coordinator Zach Kittley, who was the head coach at Baptist — Zappe jumped to second on my list of quarterbacks in this draft class. If he were three inches taller, he might be ranked even higher. But at just taller than 6-foot, Bailey's height does not pass the typical test.
His play certainly does, though.
The best thing Zappe does is process information, manipulate coverage in the secondary and throw with consistent zip and pinpoint accuracy. He makes decisions fast and the ball comes out quick.
I'm not saying he is Drew Brees, but I am saying Zappe's style and substance is similar.
Zappe has a fundamental and sound delivery. He gets the ball out quickly and his anticipation is top notch for a college QB. It's clear he has a high football IQ and should adjust to an NFL offense quickly. He operates like a bigger man, with comfort in the pocket. He will hang in there vs. pressure and can avoid defenders, even though his lack of ideal size should give you reason to question his vision.
Some QBs can find lanes to throw in better than others, and the fact that he can sit and scan coverage then come off to second and third receivers in his progression is an ability of much taller QBs.
I love the confidence he plays with and he does not have to wait for his receivers to come open to deliver the ball. He make his decision quickly and has a hair-trigger release that makes his velocity and arm strength a very nice combination to work with at the NFL level. It allows him to fit balls in tight windows, but also use touch to drop passes in over underneath coverage.
Zappe can really be surgical with his efficiency.
He is athletic enough to escape and can throw on the run outside the pocket going either direction, but the one thing that keeps jumping out on tape is the amount of second- and third-level things he does in playing the position. Let's hope he can continue to see the game in this manner at the next level.
Littered along the road of QBs who have struggled in the NFL are plenty of 6-foot guys, so he is fighting history right from the get-go.
---
Desmond Ridder, Cincinnati
Ridder is the best No. 2 option for teams looking for the prototypical height, weight and speed guy at this position. He checks all those boxes and has 50 career starts to go with it.
I watched a lot of tape on Ridder and I have to give him this: He has improved in almost every area of the game, which gives me the sense that he has not reached his potential yet.
It's a good news-bad news story. He made several throws on film that made me say "wow." and others that made me hit my forehead with the palm of my hand. He looks the part, on the hoof, he has plenty of arm strength and he is a slightly above-average athlete for the position.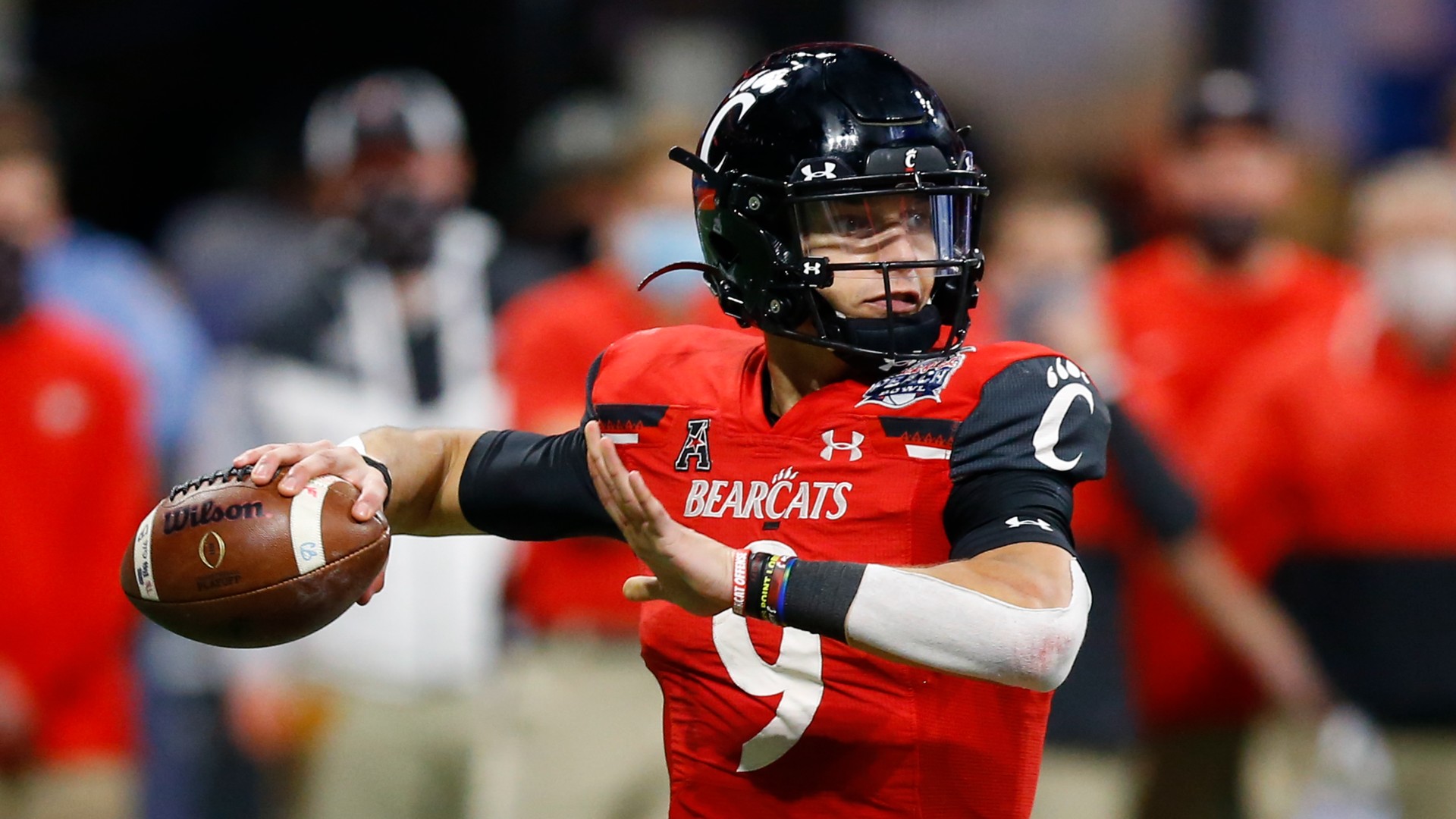 The parts of his game I struggle with are his accuracy (which is very inconsistent), the fact the game is fast for him at times, that he seems error-prone under pressure, and that the RPO offense hasn't trained him for the NFL.
That said, Ridder is very aware — he shows this by altering velocity with touch and throws with the correct trajectory most of the time. He is also willing to take the check downs, so he understands the big picture. His athletic ability allows him to extend plays, escape from pressure and run for an occasional first down, although sometimes matching his footwork with his upper body mechanics are a struggle — especially on the run.
He looked overwhelmed at times in the Alabama game, but that defense has done that to many a QB in the past. It forced him into some rushed decisions and throws that resulted in flat out misses and overthrows.
I like the obvious physical package, but he will need refinement and continued growth, not to mention will now have to learn a whole new offensive scheme. Ridder is not ready for "primetime," but has many traits worth continuing to develop.
I don't see him contributing early at the NFL level.
---
---
Matt Corral, Mississippi
I actually have Corral rated higher than Ridder, but I happen to think Corral's talent level is capped. At just over 6-foot-1 and 212 pounds, he's right on the size border. Having said that, Corral is ready to play sooner than some QBs rated above him because he has poise, anticipation and seems to excel under pressure.
He ran an almost exclusive RPO system tailor-made for his skill set at Ole Miss. This is a guess based on the film I watched, but half of his pass attempts seem to travel less than 10 yards downfield, so the route tree he throws to is very limited. It just might have been designed for his strengths, though, because his deep ball and arm strength downfield are not his strong suits.
His release point is low, almost sidearm at times, but he gets it out quick with a consistent compact delivery from the pocket when he has his feet under him. I would describe him as a very efficient passer from the pocket. His arm strength and mechanics let him down when he has to throw on the run, though. He is athletic enough to avoid pressure, but he misses open targets on roll outs too often for my liking.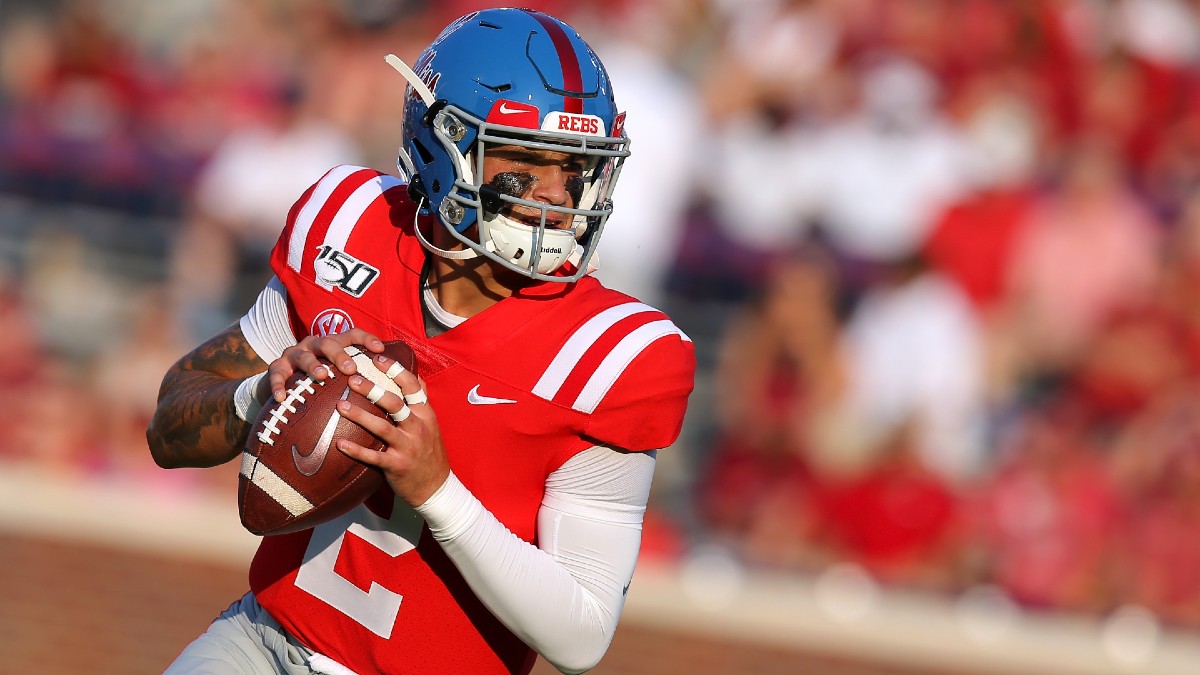 He is very accurate on slants, dink, dunks, etc. And while that quick compact delivery helps, he will be much more erratic throwing downfield. His deep balls hang and float so that defenders can recover if out of position. His arm strength is ordinary by NFL standards, but he makes up for it with very good touch and timing on his releases. He seems to identify targets and anticipates windows in which they may come open very well. He is willing and able to stand in the pocket, and make throws with pressure coming in his face, but because of it, takes some shots.
You can't question his toughness or courage.
---
Sam Howell, North Carolina
North Carolina's season didn't go as planned, and sometimes when team goals are not reached, it can be reflective of individual expectations. Howell struggled by most accounts in 2021, but there is no denying his career accomplishments. He is the career record holder for the Tar Heels in several categories, including most passing yards (10,283), total touchdowns (109) and touchdown passes (92).
Howell's value goes beyond his physical skill set. For most NFL types, he has marginal size and an average NFL arm, so he needed to stand out with leadership and team success. He needs to use instincts and feel for timing throws, which he does have a skill set to do. He carries a low release point, so the ball does come out quickly.
I like how he sees the field and can make adjustments from the pocket reading coverage and making other post-snap adjustments. He has nice touch on downfield throws and his deep ball has a consistent trajectory that is easy to catch.
Howell will need a clean pocket, because he needs his legs under him to make all the NFL throws. His completion percentage in his final college season of 62.9 % is solid, but his ball placement is not pinpoint.
I see his skill set more fitting for an NFL backup role.
How would you rate this article?
This site contains commercial content. We may be compensated for the links provided on this page. The content on this page is for informational purposes only. Action Network makes no representation or warranty as to the accuracy of the information given or the outcome of any game or event.