SuperContest: Week 14 crunch time for picks
Las Vegas – It's go time, boys and girls. We are down to the final 20 picks of the 2017 SuperContest, and every single selection from here on out has to be taken very seriously. I've spent more time going over my picks this week than I had all season because my team is just off the first page of the leaderboard. I could make my first appearance on it if I'm able to back up last week's 5-0 with another perfect mark in Week 14.
That's not going to be easy, and it's probably a good bet that I fall back this week. But that attitude won't help me get in the money.
Team Gamenight is 34-28-3 so far and is starting the week with 35.5 points. The leaders start Week 14 with 45.5, but the cut line for the money is now at 40.5. I'm still in play to cash, so let's have a great week!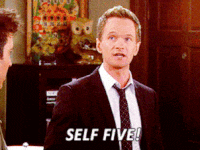 Jacksonville -2.5 vs. Seattle
I teased this pick on Tuesday in my Week 14 preview story, and I pulled the trigger on it today. I'm not ashamed to be back on the Jags for a fifth straight week. This is a really rough spot for a banged up Seattle team. The game was pushed back to the late-afternoon TV window, which helps the Seahawks, but they are coming off a big win over Philly and have a huge game next week at home against the Los Angeles Rams. If you have been reading these posts, you know that fellow Action Network Expert Stuckey always releases awesome info on SportsInsights.com, and this week, he pointed out a stat that shows big issues for the Seahawks' offensive line. If Seattle can't protect its QB against Jacksonville's potent pass rush, it could spell trouble. Seattle's rushing attack is all on QB Russell Wilson, but I don't think that's going to be enough in this spot. Jacksonville is going to have their hands full, however. Seattle is 6-0 SU over their last six as an underdog and 4-1 ATS against the Jags over their last five meetings. I'm going against those numbers this week because of all the injuries to that Seattle defense. I don't think the Jags have a big game on the ground against that stout Seahawk front, but I'm expecting QB Blake Bortles to make enough plays to get a field goal win.
Carolina +2.5 vs. Minnesota
During a conversation on my radio show last night, one of my long-time friends, handicapper Lee Sterling, convinced me to avoid taking the Rams and look at Carolina instead this week. The thought is that the Panthers offer great value as a home underdog, and QB Cam Newton is starting to play his best football late in the year. Here's another stat from SportsInsights.com: "This will be Minnesota's third straight road game. Over the past three years, NFL teams are 14-26 straight up and 13-25-2 ATS in a third consecutive road game." Also, the Panthers know that New Orleans lost on TNF, and the race for the NFC South is very much alive. Minnesota has a four-game lead in the NFC North, and they already know they are in the postseason. Carolina's defense has been really good; in fact, on paper it's been better than Minnesota's. I like the Panthers to win this game at home outright. I know I've been burned a lot this year by picking against the Vikings, but I feel like I'm due to get one right.
Kansas City -4 vs. Oakland
This is a game between two bad teams, but that doesn't mean there isn't value here. The Chiefs have been a mess defensively, but on offense, QB Alex Smith has started to play better after head coach Andy Reid gave up play-calling duties. Smith threw for over 350 yards and four touchdowns last week against the Jets, and this week he will face a horrendous Oakland pass defense. Kansas City has won four straight games ATS at home as favorites against the Raiders, and with Amari Cooper out this week, I like the Chiefs to keep themselves in the playoff picture with a seven-point win.
Source said Raiders WR Amari Cooper (ankle) is expected to miss Sunday's game in Kansas City. Tough break, as Cooper had 11 catches for 210 yards and two touchdowns in this year's first Raiders-Chiefs game. https://t.co/3rMPwtrnzo

— Dan Graziano (@DanGrazianoESPN) December 8, 2017
New York Giants +4 vs. Dallas 
Are you sensing a trend here yet? Home teams. So far in this contest, home teams are 106-87 SU. Over the last 3 weeks, home teams ATS are 19-13-1. I'm rolling with five home teams this week because it's December. Weather matters late in the year, and playing on the road is tougher than usual. The Giants have had a roller coaster of a season, but they cleaned house this week and reinserted QB Eli Manning into the starting lineup. The Cowboys opened as -6.5 point favorites, but it's been bet down to -3.5 at some Vegas books. The contest is using a -4 number for the Cowboys, which brings us to another SportsInsights.com stat: Since 2003, the Cowboys are just 17-32-2 (34.7%) ATS as a favorite when the line moves against them, as is the case here.  Even with LB Sean Lee returning for Dallas, that trend has to be a concern for Dallas backers. Last year, this game was played in December in New York and the Giants won 10-7. I think we could see a very similar game this year. In Week 1, the G-men got pounded 19-3 at Dallas, but that was with RB Zeke Elliott carrying the ball for over 100 yards with and star wideout Odell Beckman Jr. sidelined due to injury. Unfortunately, OBJ won't be in this game either, but I think the Giants will play hard for Eli in what might be his last game against Dallas in a Giants uniform.
Miami +11 vs. New England 
Going against the Patriots when they play a divisional rival at Gillette Stadium is really dumb. I've mentioned that several times in this space. However, going against New England at Miami has been profitable over the last four meetings, where the Dolphins are 2-1-1 ATS. The Pats have covered two big lines the last two weeks against the Dolphins (+16.5) and the Bills (+8.5), but I think this is the game where the Pats don't cover the spread. TE Rob Gronkowski has been suspended for this game for his late hit in the Buffalo game, and I think that presents a problem for the Pats in the red zone. QB Tom Brady didn't practice on Thursday, which is interesting. It feels like just a day off, but maybe it wasn't, because he was limited at practice on Friday.  Miami is coming off a beatdown of the Broncos, a game in which QB Jay Cutler played well. I believe that Pats win this game, but I just think Miami keeps it under 10 points.
Just Missed The Cut
49ers +3 at Houston 
QB Jimmy G was awesome against the Bears, but he spent three weeks getting ready for his hometown team. I just don't know what he looks like in his second start of the year for San Francisco. Bill O'Brien has been feeling some heat, but the injuries have given him a lot of cover for this lost season. I passed on this game because the 49ers have been awful on the road. Even with the win last week at Chicago, I just couldn't pull the trigger on this pick
Rams -2 vs. Eagles 
I'm on record saying that I don't believe the Eagles are as good as their record would indicate. I think they were exposed last week by the Seahawks, and I think they are really in jeopardy of losing two road games in a row. However, the Eagles spent the entire week on the West Coast. When teams do this, like the Patriots did when they played in Mexico, it gives them an entire week to focus on just football. No family drama, no major media obligations, and no distractions like you get when you play at home. I'm scared of the Eagles roaring back to life and beating the Rams, who choked at home in their last major game in LA against the Seahawks. I passed.
Other Action Network Teams Picks: 
Team Bet The Process (35-28-2) 
Seahawks +2.5 at Jaguars 
Texans -3 vs. 49ers
Panthers +2.5 vs. Vikings
Redskins +6 at Chargers 
Giants +4 vs. Cowboys
Team Sports Action (30-33-2)
Seahawks +2.5 at Jaguars 
Panthers +2.5 vs. Vikings
Eagles +2 at Rams 
Cowboys -4 at Giants 
Steelers -5 vs. Ravens
Come back on Saturday afternoon for the Fade Or Follow Podcast for more analysis of Week 14 of the Westgate SuperContest!
Be part of the Action
Download the Sports Action app at the [App Store] or [Google Play]