How Carson Wentz's Injury Timetable Impacts Colts' Win Total & AFC South Projections
Credit:
Getty Images. Pictured: Carson Wentz
The Indianapolis Colts could open the 2021 NFL season without the quarterback they traded to acquire this offseason.
Head coach Frank Reich announced Monday that Carson Wentz will undergo surgery on his injured left foot, estimating he could return in five to 12 weeks. That means that if Wentz recovers quickly, he could be ready for the Colts' season opener on Sept. 12, which is less than six weeks away. But if he requires 12 weeks, he could be sidelined until Week 7.
With that in mind, we asked Sean Koerner — our Director of Predictive Analytics — to run his season-long simulations for three potential return dates:
Week 1: Best-case scenario
Week 3: Most-likely scenario
Week 7: Worst-case scenario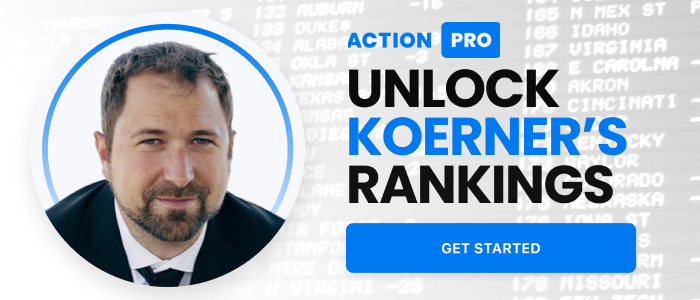 We'll let the results speak for themselves below, but the one-sentence takeaway is that the Colts' post-injury win total — down from 9.5 before the injury to 9 (+105/-125) at DraftKings as of Aug. 2 — is within striking distance of Koerner's projections for all three scenarios. Consequently, he does not recommend betting either side given the wide range of potential return dates.
For any bettors who are eager to find value if the market shifts again, though, his projections for the Week 3 return scenario should be your guide.
Colts Projections
Wentz Returns…
Projected Wins
Projected Chance
To Win AFC South
Week 1
9.3
43.6%
Week 3
9
39.2%
Week 7
8.6
32.7%
Below is the percent distribution of wins for the Colts based on the same three scenarios according to Koerner's simulations.
The green bars represent the Week 1 scenario (best), the grey bars represent the Week 3 scenario (most likely), and the black bars represent the Week 7 scenario (worst). Weeks are on the horizontal axis; percent chance on the vertical.
You can hover over each bar to view the exact percent.
How would you rate this article?