Christi Walsh: Handicapping the NFL's Most Punchable Faces
Credit:
Cincinnati Enquirer-USA TODAY Sports Pictured: Cincinnati Bengals wide receiver A.J. Green throws a punch at Jacksonville Jaguars cornerback Jalen Ramsey
From Eli Manning to Jay Cutler, the NFL is full of very punchable faces.
I polled Twitter for the most punchable faces in the NFL and compared them to my own personal rankings.
There aren't many things that I enjoy more than expressing my distaste for many of the players, coaches, owners and announcers associated with the NFL.
A few years back during a long, booze-filled Sunday of NFL debates, I dubbed Tony Romo as "the most punchable face in the NFL."
Of course, I was wrong about that, but it sparked a very lively debate that continues in our household to this day.
Who really has the most punchable face in the NFL?
While much of what makes a face truly punchable is about personal preference, we ran a poll with my four most punchable faces in the NFL to compare my rankings to those on Twitter … a crowdsourced punchability rating if you will.
POLL: Who has the NFL's most punchable face?

Please reply with any one not listed as an option below.

— PJ Walsh (@PJWalsh24) August 17, 2018
So, without further ado, I give you my list of the most punchable faces in the NFL.
You're welcome.
---
Dallas Cowboys owner Jerry Jones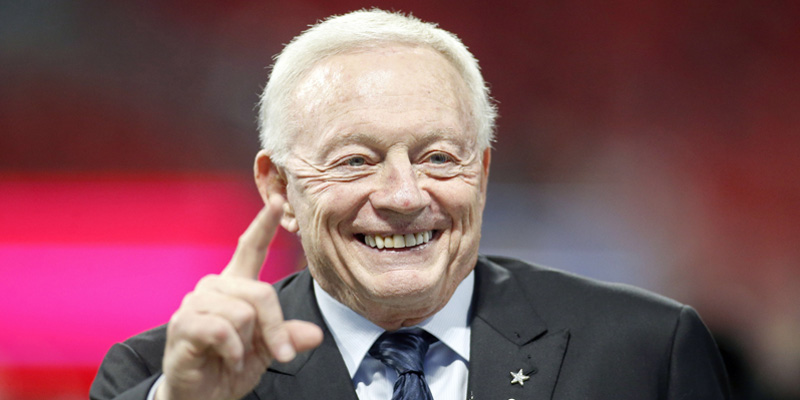 Anybody who consistently signs professional athletes accused of domestic violence against women deserves a Botox bashing himself.
Still, even as a Cowboys hater, I ranked him only fourth, while the fans on Twitter ranked him in a tie for second.
It's pretty clear the market is overvaluing Jones' punchability.
Washington Redskins owner Daniel Snyder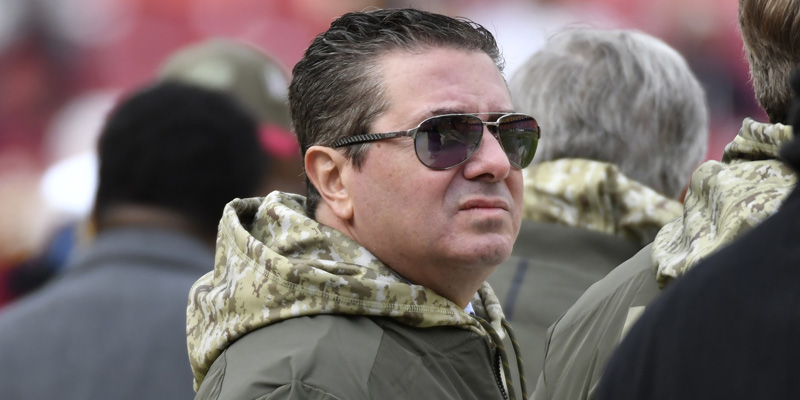 While Snyder finished a distant fourth in our Twitter poll, I'm sure he ranks much higher among Redskins diehards.
Forget the commentaries regarding racism, sexism and poor management for one moment and just look at that kisser.
As a Redskins fan myself, I know what it's like to watch this guy flush seasons down the proverbial toilet year after year … after freaking year. It never ends.
Snyder deserves an award for the worst professional sports owner ever, and he makes a mighty fine punchability prop value bet.
New York Giants quarterback Eli Manning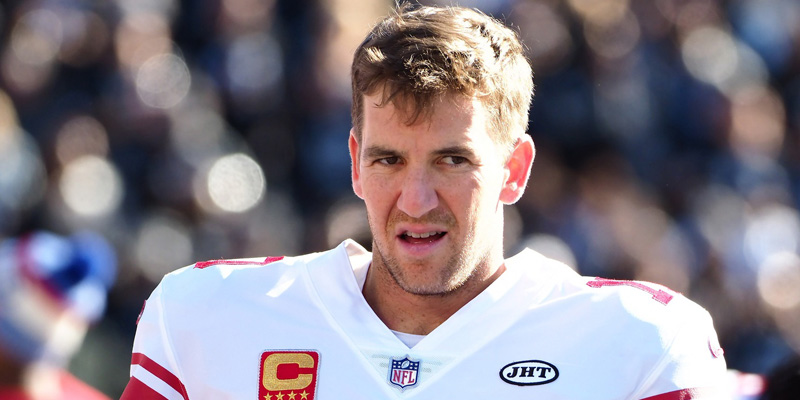 I'm going to be honest with you, Eli was in the conversation for my No. 1 spot because every single picture makes him look punchable.
Can someone explain to me how this guy managed to beat Tom Brady in TWO Super Bowls?
I'm offended and I'm not even a Patriots fan!
While the market is higher on Manning's mug, I understand the ranking and frankly can't argue against it.
Former NFL quarterback/Reality TV star Jay Cutler-Cavallari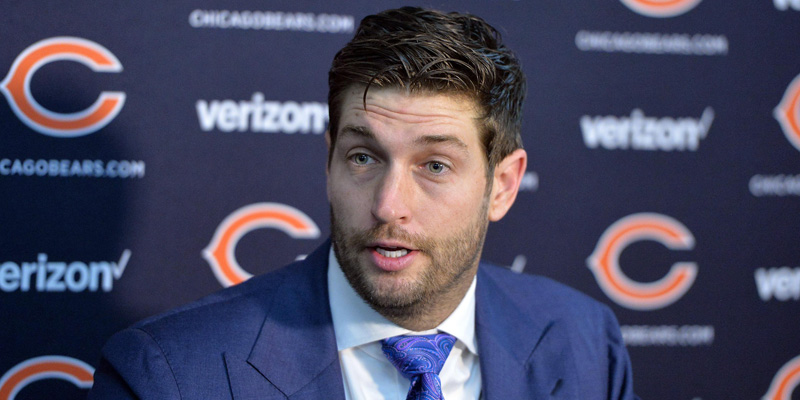 I can't think of anyone associated with the NFL who's worse than Jay Cutler.
He may not be throwing pristine passes to opposing defenses anymore, but I'm still stuck looking at his smug, arrogant face each week on Very Cavallari.
How does a guy with the personality of a wet mop get a TV show? And do you know what the worst part about it is?
HE'S SO GOOD on that show. He is the human version of Grumpy Cat and I can't stop watching.
Damn you, Jay Cutler.
---
Others receiving votes
Many of you responded to the poll with punchable options not listed, and here are some of the most common write-ins we received:
Former New York Giants head coach Ben McAdoo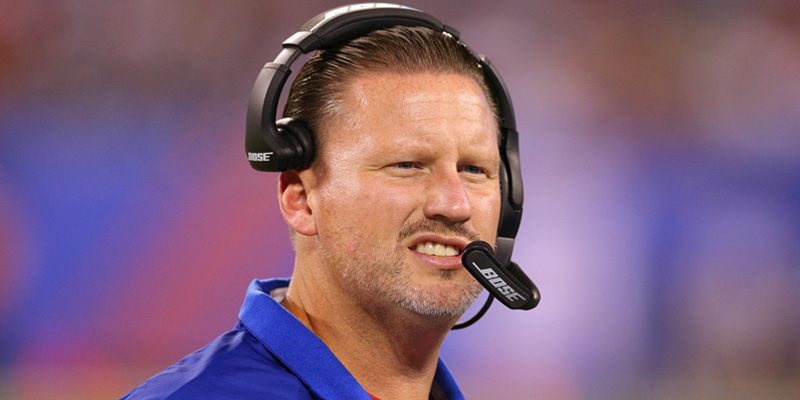 This is the one face that I wish I included in the poll because anyone who willingly tries to look like Pat Healy from There's Something About Mary is asking for a black eye.
NFL Commissioner Roger Goodell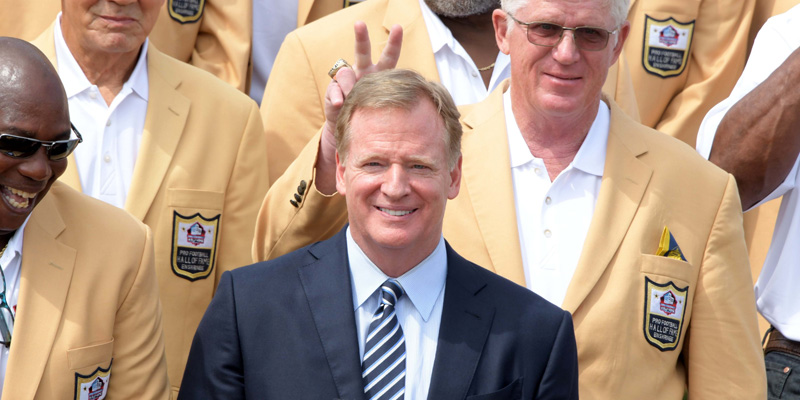 The fact that Goodell makes more than $30 million a year and reportedly STILL had the gall to request a private plane for life is enough to add him to the punchable face list.
Cleveland Browns head coach Hue Jackson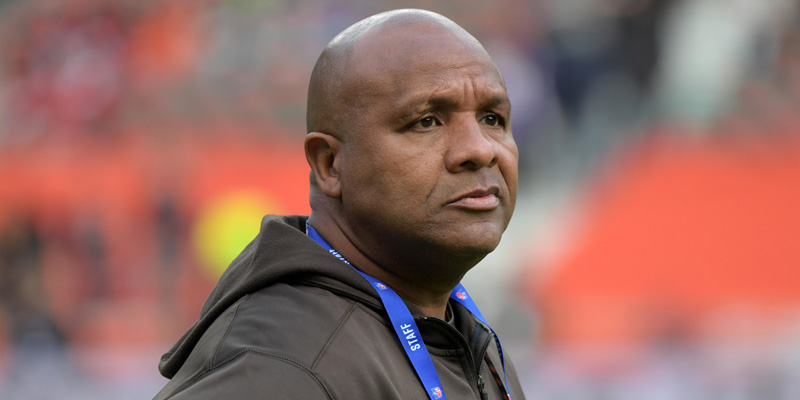 I'm still a bit confused as to why so many people want to sock old Hue, but this article isn't all about me. So in my best Bane voice, I'm giving it back to you, the people.
I guess that stellar 1-31 record in Cleveland will get the fans riled up, especially after watching Jackson big-time Todd Haley on HBO's Hard Knocks.
And based on the look on Haley's face, Jackson may have been the closest on our list to actually getting punched.