Week 5 NFL Picks: How Our Experts Are Betting Broncos-Chargers
Credit:
Jake Roth-USA TODAY Sports. Pictured: Chris Harris, Keenan Allen
Our staff of experts reveal their six favorite NFL betting picks for Week 5.
Read below to see their analysis of the betting odds for Patriots-Redskins, Buccaneers-Saints, Falcons-Texans and more.
The Saints are winning without Drew Brees. The Patriots are double-digit favorites for the third time this season. And there are a few enticing totals on the board.
Our staff reveals their six favorite bets of Week 5, featuring against-the-spread and over/under picks for the following games:
Patriots at Redskins: 1 p.m. ET
Jaguars at Panthers: 1 p.m. ET
Buccaneers at Saints: 1 p.m. ET
Falcons at Texans: 1 p.m. ET
Cardinals at Bengals: 1 p.m. ET
Broncos at Chargers: 4:05 p.m. ET
Now let's dig in!
---
Odds as of Friday afternoon and via PointsBet, where Action Network users can access an exclusive promotion to get a 200% deposit match (deposit $50, bet with $150).
---
Our Favorite Week 5 NFL Picks
Chris Raybon: Jaguars-Panthers Under 41
The Panthers are allowing only 3.9 net yards per pass and should force the Jags to drive the length of the field to score. Meanwhile, the Jags have allowed 5.7 net yards per attempt and 14.7 points per game excluding the Chiefs game, which would rank ninth and fourth, respectively.
Kyle Allen led the offense to 38 points against a Cardinals defense ranked 25 or worse in both metrics, but they mustered only 16 points against a Houston unit ranked top-12 in both.
According to our Bet Labs data, the under is 2-1 in Gardner Minshew's starts and 12-8 since the start of last season, and that mark figures to improve with both of these teams unlikely to light up the scoreboard.
Stuckey: Buccaneers +3.5 at Saints; Under 47
I'm rolling with the road warrior Bucs. I'm not sure anybody would've predicted Tampa Bay would be 2-2 with road wins over the Panthers and Rams and home losses to the Giants and 49ers, but here we are.
Yes, the Saints have won both of Teddy Bridgewater's starts, but they've done so with smoke and mirrors. They were out-gained 515-265 (6.8-5.3 yards per play disadvantage) by Seattle thanks to a special teams touchdown, a key fumble and some fourth-down luck. They really had no business winning that game.
Then they beat Dallas despite not scoring a touchdown, once again losing the yards-per-play battle, 4.8 to 4.3. They benefited from two recovered fumbles in that game.
Let's just say they could've easily — and arguably should have — lost their last two games, and most would probably be singing a different tune about this game. They've been extremely fortunate so far with Bridgewater, who didn't throw for more than 200 yards in either game.
This Bucs defense is much improved under the guidance of Todd Bowles, who has implemented an aggressive 3-4 scheme. They'll bring pressure from all over to not only get to opposing quarterbacks to create havoc but to mask some of the issues they have in their secondary — their clear weak link. Shaq Barrett has really benefited with Bowles, as the ex-Bronco leads the NFL with nine sacks. (The next closest is Myles Garrett with six.)
The Bucs' run defense is also leaps and bounds better. They actually lead the NFL in yards per rush at 2.9. Vita Vea, Ndamukong Suh and William Gholston are a load to deal with up front.
Tampa Bay: 2.9
Chicago: 3.0
Philadelphia: 3.2
San Francisco: 3.4
New England: 3.5
And if you want to dig deeper for confirmation, per Football Outsiders, Tampa Bay's defensive line ranks second overall in adjusted line yards and in the top five in almost every advanced metric that measures run defense.
The Tampa defense also should see the return of rookie linebacker Devin White, who will give them the speed that Bowles loves at the linebacker position.
Now, while the run defense and pressure are strengths, the pass defense is certainly not. However, I'm not as concerned about that against the very conservative offense we've seen in New Orleans since Bridgewater took over. The vertical passing game has been lacking, as Sean Payton is seemingly handling Teddy with kid gloves until Brees gets back.
Bridgewater just doesn't seem sure of himself in the pocket and prefers to check it down to the safe option more times than not. That's not how you beat the Bucs, whose pressure should give Bridgewater problems.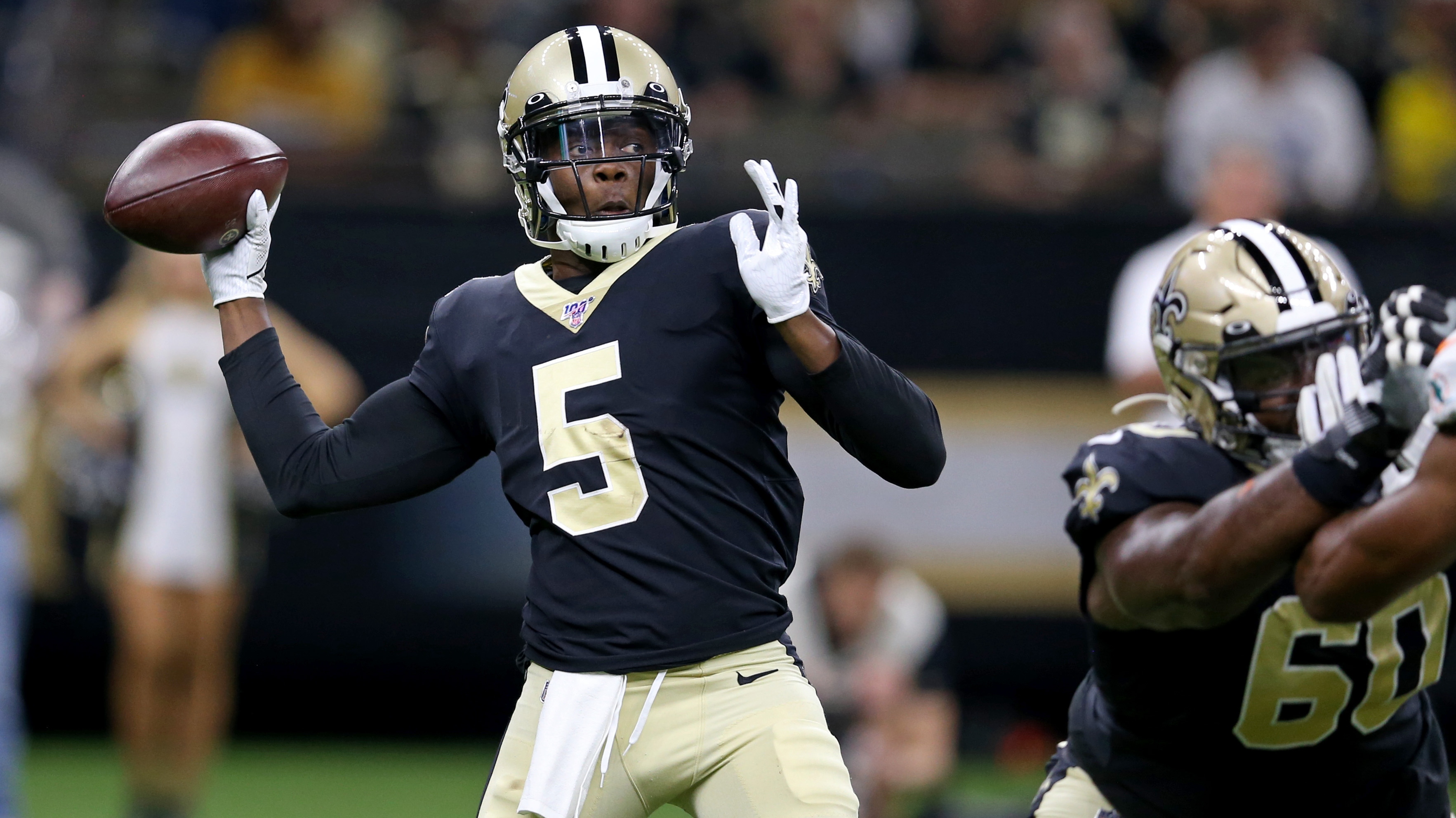 The special teams battle does concern me, as the Saints have one of the best units while Tampa's has been an absolute dumpster fire. Per Football Outsiders, the Saints have the No. 1 overall special teams compared to the Bucs' 29th-ranked unit. Getting Ryan Smith back will help, but this is still a major edge for the Saints.
Still, I think the Bucs actually find a way to win this game in New Orleans. This line is at 3 as of Friday afternoon, but I obviously feel more comfortable with the 3.5.
I think Jameis Winston will have some success through the air to Mike Evans and Chris Godwin against a very inconsistent Saints secondary. The Bucs offensive line has also been much better, which has a lot to do with coaching. Winston was hit only four times in 43 dropbacks against the Rams.
In this particular matchup without Brees, the Bucs have the much more explosive offense.
You should be able to get or find a +3.5 at some point in the week, which is obviously important (more than 20% of NFL games have finished with a margin of three or fewer points since 2003).
Maybe you get a bad Winston game in which he throws three picks, but I'm willing to ride with him here.
I also like under 47, as I think Payton will continue to call a very conservative game, relying on his defense and special teams for as long as the Saints keep winning until Brees comes back.
Mike Randle: Falcons-Texans Over 49
Atlanta's lack of ability to generate quarterback pressure will be a welcome relief to a Houston offensive line that's allowed the third-most quarterback sacks and second-most quarterback hits this season. If we incorporate data from the FantasyLabs trends tool, when Deshaun Watson has played at home in a game with a total of 44 or more points, he's exceeded his projected total 81.8% of the time.
The Falcons' 21st-ranked pass defense will struggle to contain DeAndre Hopkins, Will Fuller and Keke Coutee.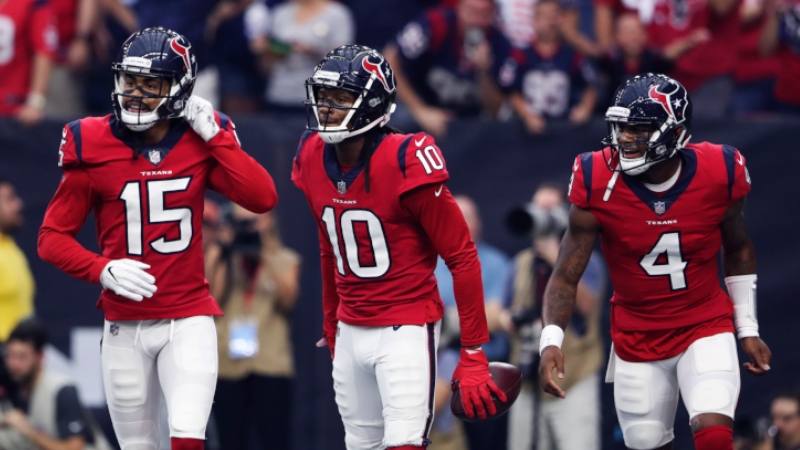 Matt Ryan, meanwhile, has continued to post quality fantasy numbers despite poor efficiency. He ranks first in pass attempts, second in passing yards and inside the top 10 in fantasy points per game. He's thrown for 300 or more yards in every game this season, although most in comeback mode. The Texans' secondary has yielded huge performances to top wideouts this season, including Keenan Allen (13-183-2) and Michael Thomas (10-123-0).
The Falcons have generated passing production in every game this season and will need to score points with Houston attacking their weak pass defense.
This shootout has potential to be the highest scoring game of Week 5.
Shop around, because you might be able to find a better number out there, but I'm willing to bet the Patriots moneyline to -1200 and especially like it in parlays.
At -1000, the Pats have 91.0% implied odds of beating the Redskins, but I'd put that number closer to 95%.
The Redskins have an unsettled quarterback situation. They're either going to give rookie Dwayne Haskins his first NFL start after throwing three interceptions in relief last week, or they're going to roll out one of the two hollowed-out husks of veterans Colt McCoy and Case Keenum in a blatant attempt to offend the football gawds.
Either way, it's not good.
Meanwhile, the Patriots defense is No. 1 in Football Outsiders' DVOA and is especially stout against the pass.
This year, cornerbacks Stephon Gilmore, Jason McCourty and Jonathan Jones have allowed a 48.1% catch rate and 37-413-0 receiving line on 77 targets. That's beyond outstanding.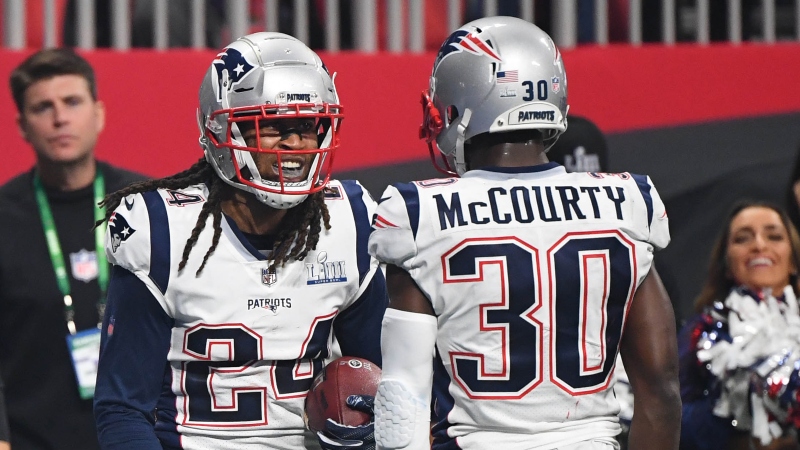 On defense, the Redskins are No. 29 in pass defense DVOA. The Patriots struggled last week against the Bills, but this is a great bounceback spot for quarterback Tom Brady and the rest of the passing game.
Since the Patriots' (almost) undefeated 2007 season, head coach Bill Belichick is 24-0 when favored by at least 14 points, winning by a margin of 20.3 points (including playoffs). In this situation, Pats moneyline backers have earned a respectable 8.8% return on investment, despite the heavy odds (per Bet Labs).
Unless Brady suffers an injury or the Redskins get multiple touchdowns from their defense and special teams, the Pats seem incredibly unlikely to lose to a team that has a case for being the worst in the league.
The Cardinals and Bengals could not be better matched from a yards-per-play perspective. They're at 4.8 and 4.9 in offensive yards per play, respectively. Defensively, those numbers are 6.3 and 6.2, giving the Bengals a -1.5 differential and the Cardinals -1.3.
Those are some of the worst numbers in the league, but it's an even match for these two winless teams.
There's reason to think there could be some scoring in this game. The Cardinals rank fifth in rushing offense, per Football Outsiders, and the Bengals rank 27th in rush defense, allowing 143 yards per game.
A bigger issue for the Cincinnati defense is finishing plays in space. Per Pro Football Focus, the Bengals are last in the league in defensive tackling. Arizona has had plenty of busted plays, ranking second-to-last in run blocking but second in PFF's grade for rushing.
If there's a game for the Bengals to get right offensively, it might be against the Cardinals' back-seven.
Arizona has yet to intercept a pass this season and has allowed 271 yards per game and 10 total touchdowns. If Andy Dalton is going to go off, it'll be against a Cardinals defense has been a springboard for the Niners, Steelers and Bills passing attack.
The loss of John Ross, along with a still injured A.J. Green, will limit Dalton's weapons, but the suspension of Cardinals CB Patrick Peterson has left the middle of the field open all season long.
Expect Arizona to capitalize on the ground in the rushing game and busted plays with Kyler Murray. Meanwhile, the Bengals passing attack will look to get healthy against a defense that has not intercepted a pass all season.
Chad Millman: Broncos +6.5 at Chargers
Sometimes you don't bet the stats on the field, you bet the number on the board. And this is a bad number, with bookmakers hanging the half-point hook on the six like a fat meatball.
They are begging you to take the Broncos here.
And, as a wiseguy, I am going to bite — and FWIW, I'm not the only one: 55% of the tickets are on the Chargers, but 68% of the money is on the Broncos (see live public better data here), which tells you all you need to know about which way professional bettors are leaning.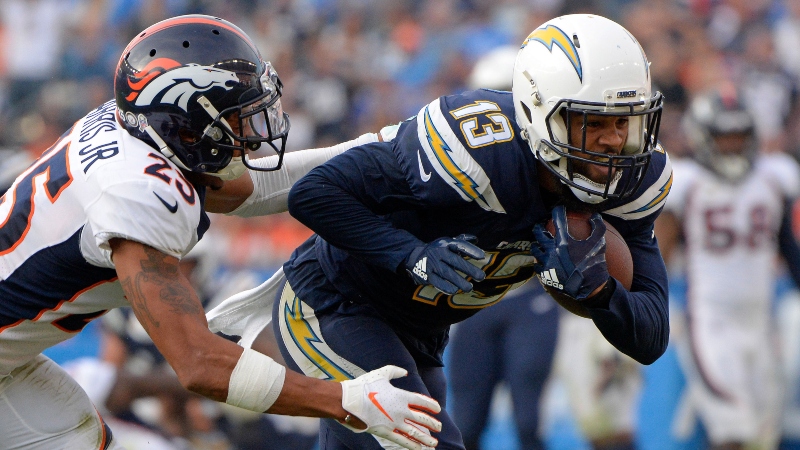 Why do wiseguys like Denver? Well, it really doesn't matter, if you want to bet with the pros just knowing what side they are on is enough. But this game is loaded with some public perception tells:
1. The Chargers covering against the Dolphins as double-digit favs on the road last weekend. But, dig deeper and you'll see that they struggled mightily early on and didn't put that game away until late.
2. The Broncos losing to Jacksonville at home. But dig deeper and you will remember that they had that game in hand in the final seconds and were bitten by some Minshew magic. Now they are being downgraded for it.
The public remembers what they last saw. Wiseguys remember the whole game.
How would you rate this article?