Eagles vs. Browns Odds & Picks: Bet On Philly To Win This Sunday
Credit:
Michael Reaves/Getty Images. Pictured: Carson Wentz
Eagles vs. Browns Odds
Eagles Odds

+2.5 [BET NOW]

Browns Odds

-2.5 [BET NOW]

Over/Under

45.5 [BET NOW]

Kickoff

1 p.m. ET

TV

FOX

Odds via PointsBet, where you can bet $20 on the Eagles or Browns to win $250 if they cover.
It's been quite a season for the Cleveland Browns. After a letdown in Week 1, the Browns fired off four straight wins and are now 6-3 and tied for second place in the AFC North.
They're also tied at the top of the AFC wild card standings, in prime position for their first playoff berth in an eternity.
Meanwhile, the Eagles' season has been quite a different story. They lost to Washington in Week 1 in what felt like an upset at the time, but it turns out the entire NFC East is just bad, including the Eagles. They're 3-5-1 but still somehow lead the division. They lost to the Giants now, too, and are only even still relevant because of their division.
The Eagles are 1-3 on the road. The Browns are 3-1 at home. This looks like an utter mismatch working in Cleveland's favor, but zoom out past that big picture, and you'll see a very different story.
Philadelphia Eagles
A win over the Giants last week would have left the Eagles comfortably in first place in the NFC East. They were coming off their bye and finally getting healthy before completely crapping the bed.
The Eagles gave up an opening-drive touchdown, then fell behind 14-3 on the first play of the second quarter. The terrible Giants offense scored every quarter and won by double digits, and remember, they haven't even beaten a single team outside of the NFC East this season.
Philadelphia was undone on third downs, going 0-for-9 in conversion opportunities. It was a serious dud.
The Eagles are kind of just mediocre at mostly everything right now, like they have been pretty much ever since winning the Super Bowl.  They're not bad, but they're not great (or even good).
Carson Wentz continues to struggle. The defense has played better than the offense, until they gave up points every quarter to the Giants. The Eagles are best at defending the run, and that certainly matters against the Browns.
The best news out of Philly is the injury report and the motivation factor. The Eagles are finally looking healthy. The offensive line is as healthy as it will get this season now with Jason Peters, Isaac Seumalo and Lane Johnson all playing.
Miles Sanders and Alshon Jeffery are healthy, too, and so are Fletcher Cox and Malik Jackson on the defensive line. The first-half Eagles were not good — but they also weren't the real Eagles.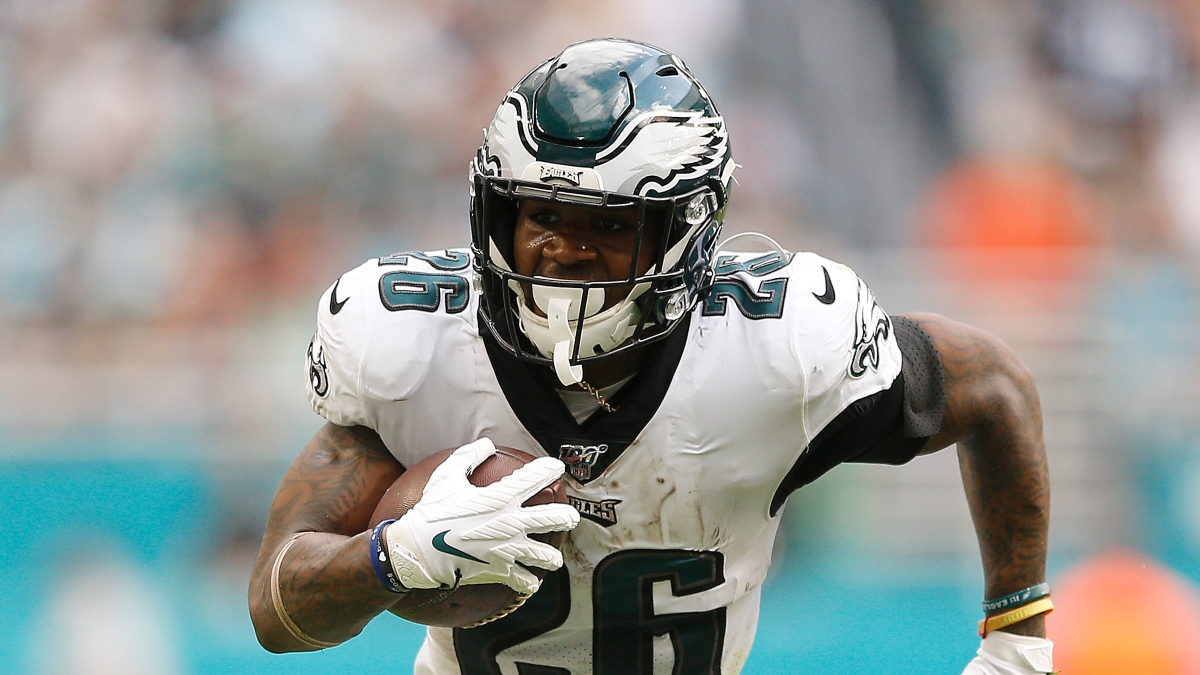 The motivation for a win will also be urgent. Philadelphia still leads the division, but only by a half-game now, and the opportunities for wins are running out. After this game, the Eagles play the Seahawks, Packers, Saints and Cardinals before closing out with two NFC East games.
In many ways, the Eagles are playing for their season.
Cleveland Browns
The Browns may be 6-3 and tied atop the AFC wild card standings, but they've been far from dominant.
The Browns are a tale of two teams thus far. They've piled up five wins against teams with two or fewer wins, scoring at least 34 points in all but one of them. But they're only 1-3 against teams with more than two wins, and they've failed to score more than seven points in all three of their losses.
Of course, Philadelphia has more than two wins, but the Eagles aren't exactly good either. And we don't really know what the Browns look like against a middling team.
The truth is that the Browns might be a middling team that has boosted their record by piling up those easy wins. Despite their record, they ranks just 21st overall in Football Outsiders' DVOA. They're below average on both offense and defense and downright terrible at special teams.
To be fair, the Browns haven't exactly been healthy all season, either. The strength of the team at its best has been the offensive line and run game, and that's exactly where the injuries have come. The line is relatively healthy now and Nick Chubb is back, too, but they'll face a stout test against the one strength of the Eagles: Their run defense.
But Cleveland isn't fully healthy. The Browns are missing arguably their most important players on both sides: Odell Beckham Jr. is out for the season, remember, so there's no one to take the top off of a leaky Philly secondary. And, most importantly, Myles Garrett was placed on the COVID-19 list and will miss the game.
Garrett leads Cleveland with 9.5 sacks and has been a strong contender for Defensive Player of the Year. The next best Browns pass-rusher has 2.5 sacks. Garrett has dragged their defense to average. How bad might they be without him?
Eagles-Browns Pick
In the end, what we have here is a game that's important but really shouldn't be — neither team is good, and neither looks like a threatening playoff team. This feels like a game that would be the first one to kickoff the playoffs.
Technically we have to care, but that doesn't mean it won't be ugly.
The Browns don't have quite as much urgency as the Eagles yet. The Browns still get to play the Jaguars, Giants and Jets later on, and we know how dominant the Browns are against bad teams. This game matters far more to the Eagles, and it's fair to wonder whether Wentz and Doug Pederson are playing for their jobs at this point.
We should expect Philly to pull out every stop.
Cleveland looks perhaps slightly the better team, but factor in Philly's return to health then the trump card of a missing Garrett, and this looks like a coin flip for the Browns (at best).
The line didn't budge at all when Garrett went out, and that feels like a mistake. Garrett is Cleveland's most important player, and Wentz is far better when he's not under pressure and holding the ball too long all game.
This won't be pretty, and it will likely be close late. It feels too close to call and could come down to a turnover or a late play. In a game like that, I'm typically taking the points. But given what's at stake for Philly here and how close this should be, I'll grab the +120 moneyline and let the Eagles finish the job.
PICK: Eagles +120
How would you rate this article?