Why Tom Brady Has More On The Line Than Patrick Mahomes In This Super Bowl
Credit:
Getty Images. Pictured: Patrick Mahomes, Tom Brady
The narrative around Super Bowl 55 is how this game will affect the legacies of Tom Brady and Patrick Mahomes, particularly as it pertains to G.O.A.T. status.
Does a win over Mahomes for Brady's seventh ring cement his G.O.A.T. status, regardless of what happens in Mahomes' career going forward?
How serious would we have to take Mahomes' bid for G.O.A.T. status in Year 3 as a starter if he's already got two Super Bowl wins — including one over Brady — under his belt?
And if Brady and Mahomes ultimately ended their careers tied for the same amount of rings, who would be considered the G.O.A.T., and how would the outcome of this game factor in?
Or, put another way, who has more on the line?
This might be a contrarian view considering Brady has an ungodly six Super Bowl rings and would still have a 6-2 edge over Mahomes even with a loss, but I believe Brady has more on the line legacy-wise. Not necessarily more to prove — he's obviously already proven what Mahomes has six times over — but more to gain, in the form of a 7-1 lead in championship hardware over perhaps the only quarterback in our lifetime who could even fathom challenging Brady for that record.
If Brady were to take a 7-1 lead, some simple back-of-the-envelope math says that it would take Mahomes another 18 years to tie Brady at seven (and that's assuming Brady doesn't win another one).
While that could be selling Mahomes short — he could easily change that projection by winning one in Year 4, putting him on pace for seven by Year 14, for instance — we also have to remember that Brady won three Lombardi trophies in his first four years as a starter, then just three of his next 15.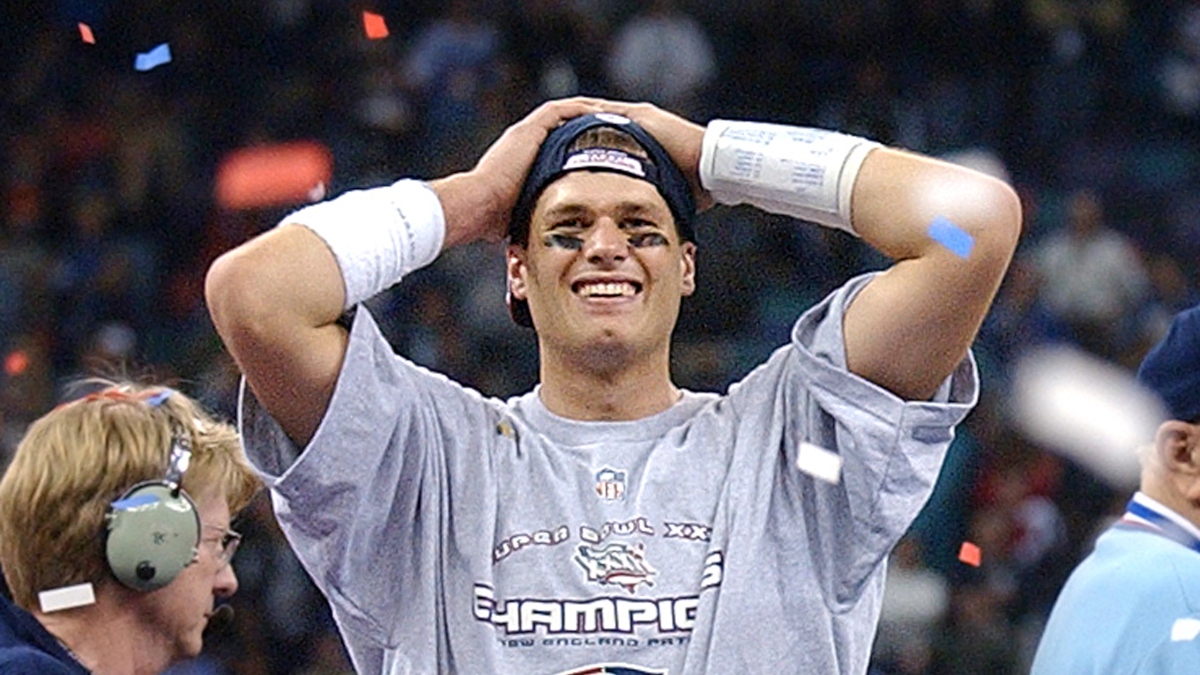 Mahomes likely won't be playing with Tyreek Hill and Travis Kelce — or Andy Reid, for that matter — for his entire career, so it's fair to project a drop-off at some point.
With that being said, it's also fair to say that based on his current trajectory and given his age (25), we can't exactly rule out Mahomes someday finding himself with enough championships to pull even with Brady.
Here's why winning this Super Bowl would become so important for Brady: If Mahomes does eventually catch Brady in rings and the two end up tied, who would be the G.O.A.T.?
I would argue that, barring a Ghost of Peyton Manning-type season for Brady, a tie would be as good as a lead for Mahomes because of style points and the generational recency bias that's sure to occur. And if that tie were to be at six championships, that would mean Mahomes would also lay claim to a Super Bowl win over Brady.
In my opinion, their legacies shouldn't be defined by this head-to-head matchup if it comes to that — we're only getting this matchup because Brady arbitrarily decided to go to the NFC upon leaving the Patriots — but it would also be difficult to make the case for Brady if he lost this head-to-head matchup, even despite the fact that he also beat Mahomes in the AFC Championship two years earlier.
And if we ever got to a point in which rings were equal, there's a good chance that Mahomes will have a decisive edge. After all, Mahomes has simply been a better quarterback relative to his peers in his first three seasons than Brady.
Pro Football Reference tracks indexed stats for all the major passing categories, which sets the league average for each season at 100, allowing for comparison across eras. If we compare Years 1-3 for Mahomes and Brady, Mahomes dominates.
No one is going to knock Brady for not having weapons like Hill and Kelce, but the comparisons are still jarring.
Before adjusting for touchdowns and interceptions, Brady's net yards per pass attempt (NYA) marks of 5.79 and 5.66 were below league average, clocking in at just 99 and 96, respectively on the NYA index. Meanwhile, Mahomes' marks of 8.13 and 7.79 in Years 1 and 2 registered as a 134 and 126 on the index, both tops in the league.
Related somewhat to style points is the complicated exercise of untangling a player's legacy from that of his head coach.
Andy Reid is 62, an age by which Bill Belichick had won four Super Bowls. Whether Reid wins this one or not, it would be more difficult to imagine him catching Belichick with Mahomes than it would be to imagine Mahomes someday catching Brady by winning one or more without Reid, and thus, always saddling Brady with the "but he had Belichick argument."
And that brings me to my final point — and a more subtle far-reaching impact of the careers of Brady and Mahomes.
If Brady loses this Super Bowl, it shouldn't be considered a "stock up" moment for Belichick's legacy. And while while Reid's second victory would perhaps give him an outside shot at catching Belichick if Reid were to continue coaching into his late 60s and the Chiefs were to go on a monster run, all the coaching legacy talk pales in comparison to what's happening more broadly: How important coaches are to winning.
With Brady and Belichick coming off six Super Bowl victories together, we are at the height of the perceived importance of a head coach — both relative to quarterbacks and also to the rest of an organization broadly.
Whether Brady wins or loses, what transpired in 2020 should tilt the balance more toward quarterbacks and away from the head coach.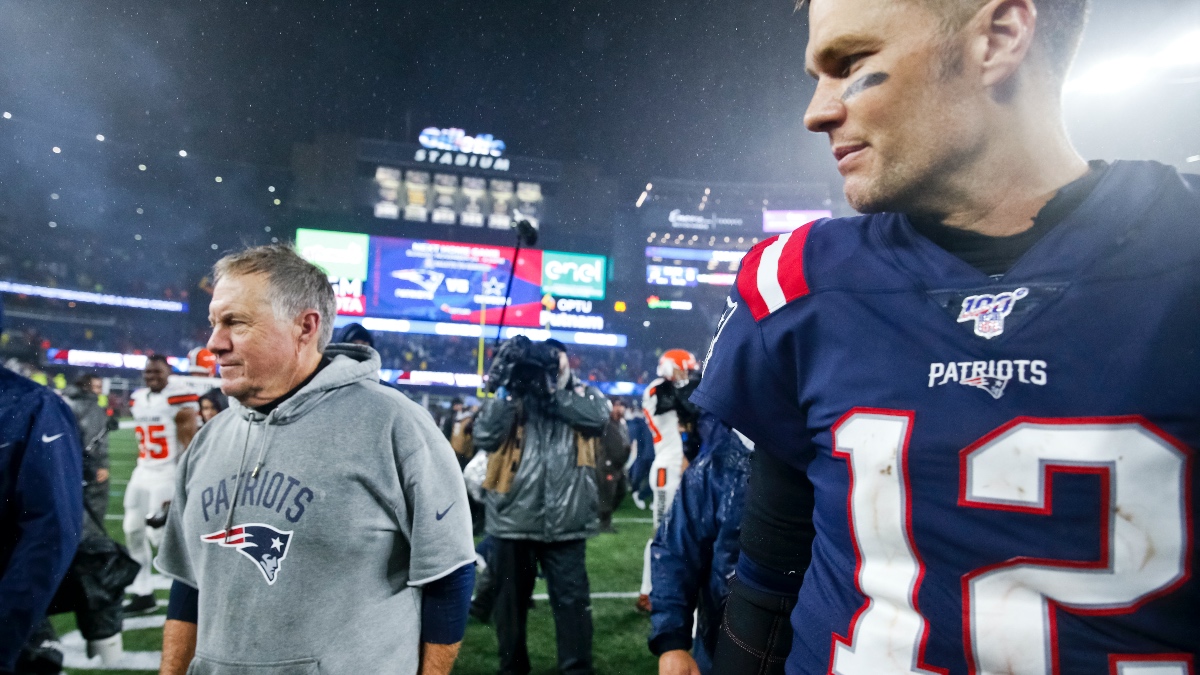 Yes, the Bucs added past-their-prime versions of Antonio Brown and Rob Gronkowski, but this is more or less the same team that finished 7-9 a year ago.
Bruce Arians is 56-39 in the regular season and 1-1 in the postseason without Brady, 11-5 and 3-0 with him.
In Belichick's three full seasons as Patriots head coach without Brady as the starter — 2000, 2008 and 2020 — Belichick led the team to zero playoff berths. Include his one postseason appearance in five years with the Browns, and Belichick is batting just 1-for-8 in postseason appearances without Brady. With Brady, Belichick is 17-of-18, only missing out in 2002 — Brady's second season.
And let's not forget the impact of Mahomes on Reid's fortunes.
Reid without Mahomes: 183-120 regular season; 11-12 postseason; 0 Super Bowls
Reid with Mahomes: 38-10 regular season; 6-1 postseason; 1 Super Bowl
The rise of the modern passing game continues to increase the quarterback's impact on the game relative to his head coach (or offensive coordinator).
While the coaches still draw up the plays and the receivers still have to get open while the blockers block, a quarterback can still make or break each play by deciding how long to hold the ball, where to move in the pocket, which receiver to throw to, where to place the ball, etc.
The high volume of called passes combined with run-pass options and the improved scrambling ability of passers coming out of college these days means that QBs have even more impact on the run game.
As franchises get smarter and the game continues to trend more toward the pass, quarterbacks like Mahomes and Brady will continue to remind us that they're the catalysts for championships — there's no chicken-or-the-egg scenario with head coaches at work.
In fact, I'd argue that given the importance of quarterbacks, the most important coaching position in an organization is defensive coordinator — the guys charged with slowing down the Mahomes and Bradys of the world. That could ring true for this Super Bowl, too: Arians and (especially) Reid are great offensive minds, but the game is going to come down to who has more answers: Todd Bowles or Steve Spagnuolo.
How would you rate this article?
This site contains commercial content. We may be compensated for the links provided on this page. The content on this page is for informational purposes only. Action Network makes no representation or warranty as to the accuracy of the information given or the outcome of any game or event.