2021 NHL Season Betting Preview: Our 3 Best Bets for the Hart Trophy
Credit:
Dave Sandford/NHLI via Getty Images. Pictured: Elias Pettersson
If you ever want to set Hockey Twitter ablaze, just ask for opinions on who should be MVP.
The truth (in all sports) is that everybody has a different opinion on who should be named a league's Most Valuable Player. Is it the best player on the best team? The player who puts up the most points? Or is it a player whose performance was the difference between his team making or missing the playoffs.
Those kinds of arguments can get tiring, but the subjective nature of awards voting makes betting on the Hart Trophy race so much fun. Not only are you handicapping on whether or not a player will have a copybook season, but also if Big Hockey Media will give said player the credit you think he deserves.
Here are our three favorite bets for the 2021 Hart Trophy, awarded to the NHL's MVP at the end of each season:
Michael Leboff: John Gibson, Anaheim Ducks (+10000)
If I'm right about the Hart Trophy, a race that is more unpredictable than people think, I want to be paid off handsomely for it. So while I admit that the stars would truly have to align for John Gibson to win the award, I think there's some logic behind this bet.
First of all, Gibson is a terrific goaltender. He wasn't up to scratch in 2019/20, but he was arguably the best goalie in the world for the two seasons prior. According to Evolving Hockey, Gibson saved a combined 59.76 Goals Above Expectation, the best mark in that span. There's a reason that Gibson, even off a down year, is one of the favorites for the Vezina Trophy and if that Gibson shows up this season, he's good enough to get the conversation started.
The conversation would continue if the Ducks make the playoffs. I readily admit that Anaheim is not a good team, but the West Division is set up in such a way that a pedestrian team will likely get the No. 4 seed. The Ducks may be cannon fodder for the Avs, Knights and Blues, but they could absolutely come out ahead of the Kings, Sharks, Coyotes, and Wild — which would be enough to land them in the tournament.
Think about it this way, the bookies have Anaheim at +225 to make the playoffs. That means they have a 30.8% chance of getting into the tournament. If that comes to fruition, it will likely be thanks to a heroic season from Gibson.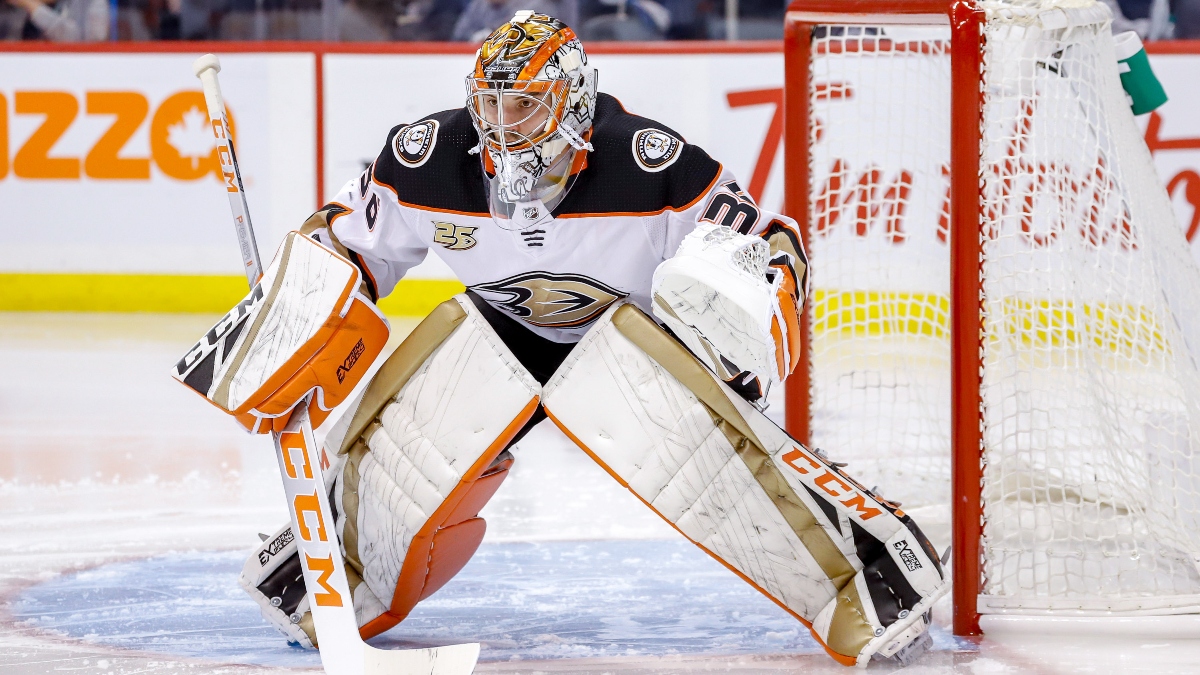 Pete Truszkowski: Alexander Ovechkin, Washington Capitals (+2000)
Odds available at DraftKings [Bet Now]
Alex Ovechkin has won the Hart Trophy three times in his illustrious career, the last time coming in the lockout-shortened 2013 season.
I'm betting he's got one more in him.
Ovechkin is now 35, so it would be natural to expect a decline in his play at some point. However, it hasn't come. Ovechkin scored 48 goals in 68 regular season games last year, leading the league for the seventh time in the last eight seasons.
Sure, the league has been overtaken by young superstars like McDavid, Nathan MacKinnon and Auston Matthews, but there is still no single player in this league who instills fear in an opponent like Ovechkin does. Teams rearrange their tactics to focus on slowing down No. 8, but he keeps finding the room to score at an insane clip.
I also think that the shortened season should help Ovechkin's cause. At his age, there are a lot of miles on Ovi's legs. That said, he has only played in eight games since the league was shut down in March, meaning that he's had almost 10 months off from game action. At Ovechkin's age, that has to be helpful.
Secondly, a shortened season creates more of an opportunity to reach an eye-popping number. Ovechkin did this in 2013 by scoring 32 times in 48 games. Goalscorers are notoriously streaky, so if Ovechkin goes on one of his infamous hot-streaks, he'd put himself in a position that's impossible to ignore, especially since it would keep the conversation alive about whether he can catch Wayne Gretzky's all-time goals record.
A rested Ovechkin in a shortened season with a new coach has a great chance of putting up an MVP-caliber season.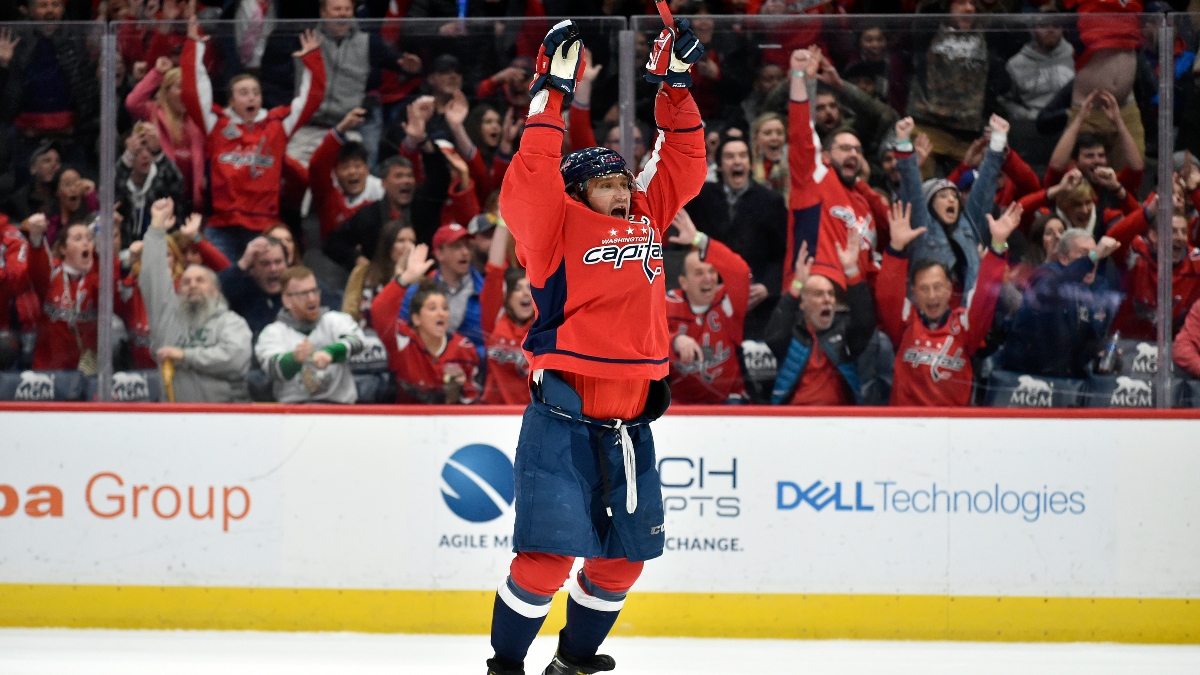 Sam Hitchcock: Elias Pettersson, Vancouver Canucks (+1800)
Odds available at DraftKings [Bet Now]
At +1800 on DraftKings, the reasons to gravitate toward Elias Pettersson as a Hart Trophy value candidate are manifold.
First, the North division will unleash a tsunami of scoring. At 5-on-5, the Winnipeg Jets, Ottawa Senators and Edmonton Oilers were among the league's 10 worst in expected goals against per hour last season. While the Vancouver Canucks didn't exactly have a suffocating defense either, Pettersson has the talent to capitalize on shoddy defensive coverage in a division that will have a distinctly offensive bent.
Second, like the tremors before an eruption, Pettersson has demonstrated he is on the cusp of his scoring prime. Last season, he led his team in total points per 60 minutes at 5-on-5 and was second only to Bo Horvat in combined power-play goals for the regular season and playoffs.
One reason that could animate Pettersson to explode offensively is the Canucks' acquisition of another playmaker on the back end: Nate Schmidt. He joins Quinn Hughes, who is as gifted a passer and puck-mover as any among young NHL defensemen and finished ninth in total assists per 60 minutes last regular season at 5-on-5. Schmidt finished 19th.
In expected goals per 60 minutes for Canucks blueliners, only Tyler Myers finished at a higher clip than Schmidt last season. All this is thrilling because, in addition to being a commanding puck-handler and keen distributor, Pettersson has a cannon for a shot.
Schmidt and Hughes give the Canucks two playmaking weapons on their blue line, offering Pettersson more sovereignty in terms of how much he wants to play off the puck. Incorporating these possibilities, the picture of a Hart Trophy campaign begins to crystalize.
It is dangerous to be held captive by recency bias, but Vancouver has exhibited how hard a team it is to stop in the playoffs when it spreads its opponents out. The St. Louis Blues had an excellent defense last season, but they got shredded by the Canucks' top-six forwards in the first round of the playoffs.
Reigning Hart Trophy winner Leon Draisaitl saw his points leap from 70 in 2017-18 to 105 in 2018-19. True, Draisaitl has a generational talent in Connor McDavid as a teammate. But J.T. Miller, Bo Horvat and Brock Boeser all have the aptitude to aid Pettersson in transition and on the forecheck.
At 22 years of age, Pettersson has demonstrated in his first two years that he can be close to a point-a-game player. To win the Hart Trophy, he will have to finish near the top of the points heap, but scanning the odds, I like his situation more than his peers.
Most of the forwards who have higher odds are a little old (Alexander Ovechkin, Brad Marchand, Patrick Kane), are consistently rumored to be in trades (Jack Eichel), or have health concerns (Mitch Marner, Sidney Crosby, Steven Stamkos, Evgeni Malkin, David Pastrnak). If Pettersson can stay healthy he can explode offensively and be a surprise winner.
How would you rate this article?