Sobel's 2019 British Open Betting Guide: The Market Is Too High on Bryson DeChambeau
Credit:
Bruce Kluckhohn, USA Today Sports. Pictured: Bryson DeChambeau
The 2019 Open Championship begins on Thursday, July 18 at Royal Portrush in Northern Ireland.
Rory McIlroy is the favorite to win the Claret Jug at 8-1 with Brooks Koepka (10-1) and Dustin Johnson (10-1) right behind.
Jason Sobel previews the fourth and final major of 2019:
For those who read this column every week, you know I usually spend the first 500 words or so setting up that week's event, with info on the course, the field and everything else.
(And for those who are only here to cherry-pick during a major, may your ripples of shame be felt from here to Portrush… just kidding, thanks for the click.)
Anyway, we've got so much content this week on every single aspect of the upcoming Open Championship that I'm just going to dive in. Let's get right to the picks.
Outright Winner
One player to win the tournament.
Adam Scott (30-1)
Based on his proficiency at links golf, his strong play in the majors so far this year and the fact that I've always believed Scott was destined to win a Claret Jug, I'd been pondering him for my winner, in the No. 1 position on my pre-tournament ranking of the field.
This was last week and I'd whittled my selection down a short list that included him. But for picks this big, I like doing a little extra research – beyond the usual analytical stuff.
So I reached out to my friend Ben Everill, a journalist on the PGA Tour's digital side and one of the world's foremost authorities on Australian golf and, more importantly, Australian golfers. In other words, he's really plugged in.
I decided that if Ben mirrored my affection for Scott in this event, I'd elevate him to that No. 1 spot; if not, then I'd jump off. Essentially, he was my personal tiebreaker. And here's what he told me, via text:
"Led three Opens with six holes to go and was fifth in the other on the horrible side of the draw (in 2014). One of the few guys to 'contend' at all three majors this year, and one of just 17 to make the cut at those three and The Players. He's 22-under at those events. Only Brooks, DJ and Rory have better scores."
That was all I needed to hear, but as I was putting my finishing touches on this content Monday morning, Darren Clarke was in the interview room at Royal Portrush. He spoke of playing practice rounds with Scott and referred to his current game as "imperious." Couldn't have said it better myself.
Other OADers
Potential selections for one-and-done options.
Jon Rahm (16-1)
I think it's unfair and, quite frankly, a bit irresponsible to compare every young Spanish golfer to Seve Ballesteros, who won this event three times. Rahm is a much better driver of the golf ball, even if his short game pales in comparison to what the late Seve's once was. (Let's face it: Everyone's short game pales in comparison.)
And so, I'm not holding Rahm to that standard, but I will compare their love for links golf and ability to figure it out at an early age.
Seve won at age 22 in 1979 and while Rahm is already 24, he could easily join his countryman, having just two weeks ago claimed the Irish Open at Lahinch, a similar proper links course.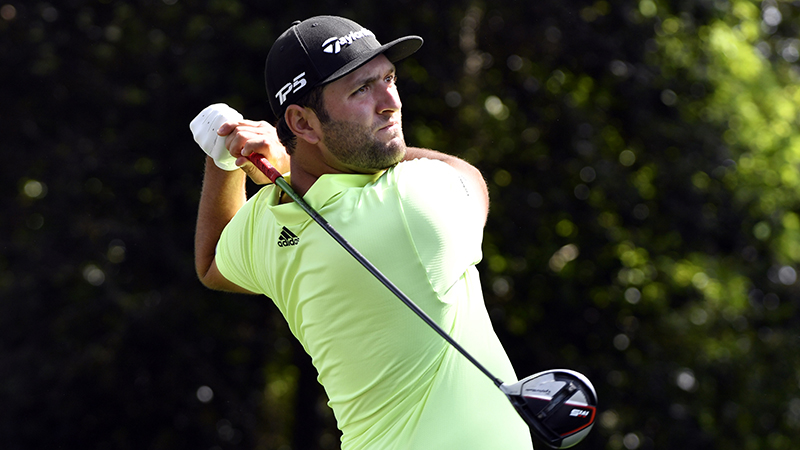 Rory McIlroy (8-1)
Look, I've listed him here, so I obviously think Rory will have a very nice week. And yes, he can certainly win. Hell, he's one of the few capable of running away with this thing and winning by a half-dozen shots.
But…
As I've written already, and as has been discussed within golf circles, there's likely more pressure on McIlroy this week, back in Northern Ireland, than at the Masters each year, when he's tried to capture the career grand slam. We all know how he's dealt with that pressure in the past, so I'm a bit leery of going all-in this week.
Here's the other downside, at least for OAD purposes: He's going to be the highest-played this week – and it likely won't be close. If you're winning your pool and just want to tread water, I like the play. If you're trying to make up ground, picking him is probably not going to help.
Rickie Fowler (30-1)
Last week, we had Jeff Sherman, the VP of risk management for SuperBookUSA, on our Action Network podcast and I mentioned to him that I was surprised Fowler's price was so high, considering the public usually like to bet him.
Sherman spitballed – and rightly so – that people are just genuinely annoyed by consistently throwing money at him in majors over the years and having nothing come of it.
I resemble that remark, but higher odds due to public weariness is music to my ears.
As we know, past result are not a predictor of future performance. More specifically to this case, just because Rickie hasn't won a major yet doesn't mean he won't win one this week.
I still have players higher on my list than him, but I've always believed Fowler's game is suited for links golf, which he readily confesses to enjoying. He's a strong play in all formats, but especially OAD, where unlike McIlroy, he could be a lower-owned player who reaps plenty of upside.
Top-Five
One player to finish top-five.
Matt Kuchar (8-1)
Every once in a while, I'll be doing a radio interview or a podcast and the host will ask an all-too-familiar question that pros hear all the time: What is your dream foursome? I know I'm probably supposed to say, "Tiger Woods, Jack Nicklaus, the reincarnation of Ben Hogan and my dad – and I'd gladly let that foursome play while I caddie and watch." But it's not true. Really, my dream foursome is just a fun round with a few buddies — and I have a lot of buddies named Matt, so usually my answer winds up being something like, "I'll just go with three dudes named Matt."
The reason I bring up that story here, and now, is because that's the same way I feel about making a top-five selection for The Open.
"I'll just go with three dudes named Matt."
In all seriousness, my choices for this category came down to Matt Kuchar, Matt Wallace and Matt Fitzpatrick. I like all three of them this week, and for many different formats.
In the end, I'm going with the safe play in Kuchar, who was T-9 last year and solo second the previous year. It's been a controversial season for a guy who was literally involved in zero controversy for most of his career. But it's also been one of his best seasons. I think he'll keep it going this week.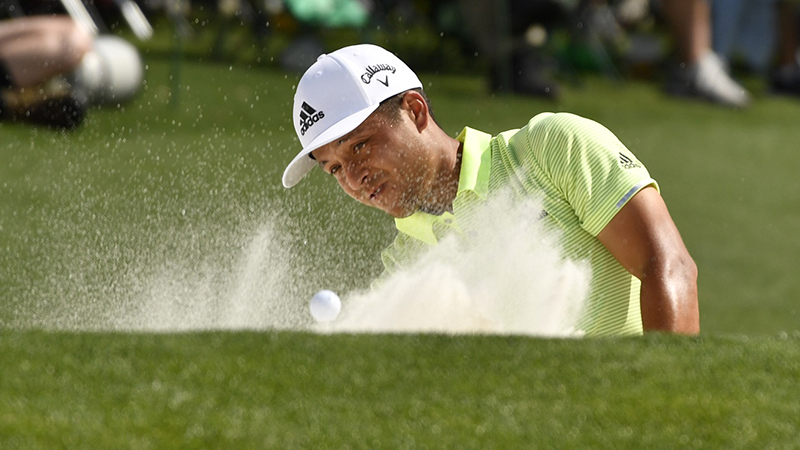 Top-10
One player to finish top-10.
Xander Schauffele (+230)
Through 10 career major starts, Schauffele has finished top-10 in half of 'em.
Now I'm no math whiz, but I sorta feel like those numbers are somewhere in the neighborhood of 1-in-2 and the odds of it happening yet again should probably be listed at, oh, right about even-money.
Instead, X-man is listed at +230, which suggests plenty of value in betting him for a top-10.
He's like a miniaturized version of Brooks Koepka, one who saves his best golf for the four majors each year.
Top-20
One player to finish top-20.
Tyrrell Hatton (+675)
If you'd rather play it safe with your top-20 bets, then I absolutely love Brooks Koepka (only -105!!!), Tommy Fleetwood (+260) and Patrick Cantlay (+280), each of whom has been known to do various degrees of damage at major championships.
But if you're seeking a bigger payout, check out the big price on Hatton, which will return nearly 7-1 if he just finishes in the top-13 percent of the field.
Admittedly, he hasn't played his best golf at The Open, missing the cut in five of seven appearances so far, but there's evidence he's a better links player than he's shown at this event.
DFS Free Bingo Square
A safe plug-and-play option for DFS.
Brooks Koepka (DK $11,400; FD $12,200)
In case you hadn't heard, Koepka has been playing these major things pretty well over the last few years. This week, though, considering he's had less success at The Open than the other three of 'em – "only" two top-10s in five career starts – he somehow might be overlooked and a bit lower-owned simply because DFSers are trying to squeeze in as many cheaper big names as possible.
Just trust me on this one: Stop overlooking Koepka.
Even though his impeccable record is built on a tower of perceived indignancies, I don't see how anyone can still question his success at majors – unless it's done tongue-in-cheek, as I did in my field ranking (uh, check from the bottom up).
Still, many DFSers will eschew him at the top for Rory McIlroy, spending their money on the homegrown guy. Well, Koepka happens to have some of that local knowledge, too, as caddie Ricky Elliott grew up playing, practicing and working at Royal Portrush.
DFS 'Dog
A lower-priced option for DFS.
Christiaan Bezuidenhout (DK $6,500; FD $7,700)
Here's another note from our podcast with Sherman: There have already been a few fairly significant bets placed on Bezuidenhout for this week.
Now, we can come to one of three different conclusions about this news: 1) These were very sharp bettors; 2) These were very stupid bettors; or 3) These were members of the Bezuidenhout family.
There's a small chance it's the last one and a large chance it's the second one. But what if the first conclusion above is actually the right one? What if a few people who "know some things" have some sort of inside knowledge (or at least suspicion) that Bezuidenhout is going to play well?
Even without this knowledge, I don't dislike the South African at all, fresh off a recent win at the Andalucia Masters and a T-34 at the Scottish Open.
If you prefer your 'dogs a little less, well, doggy, then I also like supporting a few studs at the top end of a lineup with a range of European Tour players, from Erik Van Rooyen to Eddie Pepperell to Andy Sullivan to Mike Lorenzo-Vera to Robert MacIntyre to Beef Johnston. They should all draw some interest as low-priced, low-owned options.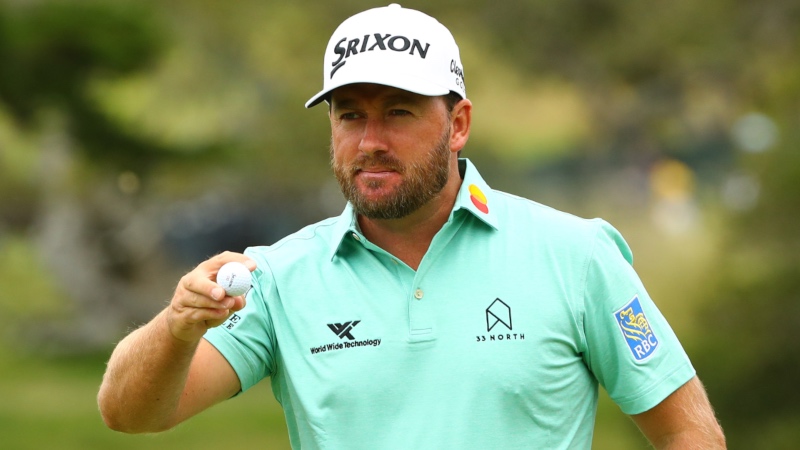 First-Round Leader
One player to post the low score Thursday.
Graeme McDowell (70-1)
True bad-beat story: Back in 2011, I walked into a Ladbroke's near Royal St. George's and placed a few pounds on Darren Clarke for FRL. And you know what happened? He trailed by three after the first round and led after each of the subsequent three rounds.
Anyway, there have been some really good players and really good stories to claim sole possession of the first-round lead at this event over the past handful of years. In particular, from 2012-'16, it went, in order: Adam Scott, Zach Johnson, Rory McIlroy, Dustin Johnson and Phil Mickelson, before the triumvirate of Brooks Koepka, Jordan Spieth and Matt Kuchar in 2017 and Kevin Kisner last year.
Don't be surprised if another big name jumps out to the early lead, but I'll take a flier on a bigger number and better story.
McDowell grew up playing and working at Royal Portrush. His qualification for this event last month came with global approval for one of the game's true nice guys. I'm not sure I see him putting together a serious title contention with the entire town hanging on every shot, but I do think he can ride that wave of momentum for Thursday, at the very least.
Not sure there'd be a better first-round story out there than the local guy returning home to grab the lead.
Matchup Man
One player who should beat comparable players.
Marc Leishman
On my final ranking of the entire field, I wound up listing Leishman at 11th, but he easily could have been a few notches higher.
Because of his propensity for playing the ball on the ground with a low-ball flight, which also neutralizes any wind impact, I always like Leishman on links courses. And he's proven himself lately, with three top-six finishes at this event in the past five years.
So far, I've seen him as a +110 underdog in a matchup against Paul Casey and a -125 favorite against Bernd Wiesberger.
I really like Leishman in each of those scenarios and, really, just about anyone else of equal value. Looking at others who are around the same number to win and I'd take him at even-money against Gary Woodland, Louis Oosthuizen, Sergio Garcia and Louis Oosthuizen.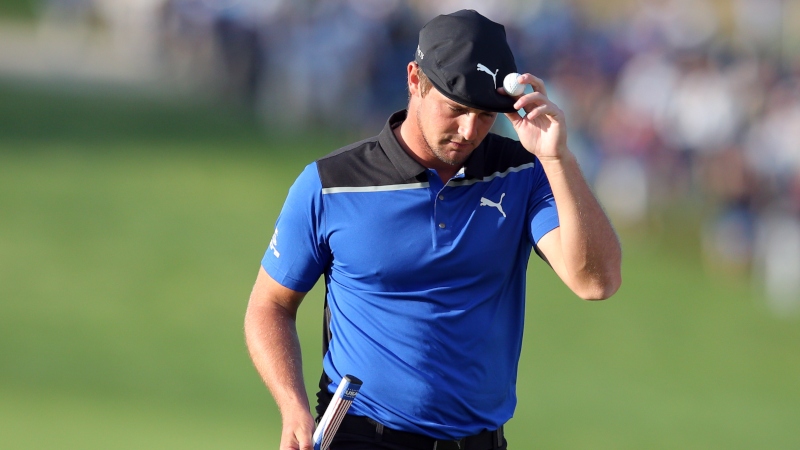 The Big Fade
One top player to avoid at this tournament.
Bryson DeChambeau (40-1)
You might be thinking: The last time Bryson played, he finished T-2 at the 3M Open and he's improved in each of his last three starts, so maybe he's worth a shot this week.
I'm not buying it.
He's the type of player who loves competing on long, soft courses, which is the opposite of Royal Portrush and every other links track in that corner of the world.
That's not just my opinion, either. There's evidence in the analytics.
So far this season, DeChambeau ranks second on the PGA Tour in apex height on tee shots, averaging just over 135 feet on his drives, and he's hit the highest ball all year at just over 183 feet. He also ranks 16th in launch angle, at 11.82 degrees, which means he usually tries to hit a high-flighted shot.
None of that means he can't better control his swing in the wind and rely on a lower ball flight. For a guy who loves science, he understands all of this, but the execution is going to be more difficult than the idea.
Off Tour
My favorite non-PGA Tour play of the week.
Austin Cook (40-1) to win the Barbasol Championship
Look, you and I can't be friends if you're not also betting on the alternate-field event that is opposite a major championship.
There's some serious value in at the Barbasol Championship in Kentucky this week and there's some serious talent there, too.
I'm going with a guy who's won before and should fly under the radar, considering his recent performances. Cook missed four straight cuts before a T-67 last week, but the scores were never terrible.
In a field where literally anything can happen, I like the potential for Cook to give us a nice little bonus after all our Sunday afternoon Open Championship winnings.
How would you rate this article?