2019 WGC-FedEx St. Jude Invitational Betting Preview: Justin Thomas Is Close
Credit:
Steve Flynn-USA TODAY Sports. Pictured: Justin Thomas.
The 2019 WGC-FedEx St. Jude Invitational begins on Thursday, July 25 at TPC Southwind in Memphis, Tennessee.
Dustin Johnson and Rory McIlroy are co-favorites to win at 10-1.
Jason Sobel previews the tournament and analyzes whether or not Justin Thomas is a good bet at the top of the board.
Ever since the former WGC event at Firestone before the PGA Championship was rescheduled for TPC Southwind on the heels of The Open, I've been referring to this cross-continental jaunt as the PGA Tour's Pneumonia Swing.
I mean, talk about climate shock. After a week of being bundled up at Portrush, more than a few of the world's best golfers are going to travel to steamy Memphis and get one of those midsummer flu-bugs where they're alternating between sweating profusely and shivering with the chills.
Have fun, fellas!
The truth is, they'll be getting a bit of a reprieve at the newly named WGC-FedEx St. Jude Invitational, as it doesn't look like temps won't even break 90 this week – an early longshot already paying off.
Even so, making the transition from cashmere and three-quarter zips to chugging water for extra hydration is going to be a change to the system. Not that these guys aren't used to it. Today's elite players are also elite travelers, the jetlag gone once the private jet touches down and a watch to ensure all chemicals in the system are balanced.
I'm less concerned with physical health this week as I am with mental health – or more exactly, mental fortitude – or even more exactly than that, DGAF vibes.
The majors are over, the playoff don't start for a few weeks, it's the middle of a long slog of a summer. The struggle this week is more about motivation than anything else.
Already, Tiger Woods, Francesco Molinari, Rickie Fowler, Lee Westwood and Bernd Wiesberger are among the qualified players skipping this event, and it wouldn't surprise me if, between the time I'm writing this and Thursday morning, a few more players give it the ol' WD.
Sure, there's money and ranking points and all the other perks that come with beating your peers, but in a field that, theoretically, consists of only the best of the best, these are simply additional perks to the ones they've already accrued.
I'll more heavily weigh the eight players in this field who didn't also play The Open last week, but there's really only one name of the following who interests me much: Philip Eriksson, Max Homa, Kodai Ichihara, Kevin Na, Aaron Rai, Poom Saksanin, Kevin Tway and Matthew Wolff. (And yes, I'll be writing more about Wolff below. Good guess.)
Without much else to go on – even course history from the erstwhile FedEx St. Jude Classic might not be completely transferable – I want guys who are motivated. I want to pick players this week who either have something to prove or haven't won yet this year or have some other justifiable reason for not only showing up for this one, but bringing their A-game.
With that in mind, let's get right to the picks.
Outright Winner
One player to win the tournament.
Justin Thomas (+1600)
Back in late-2013, Justin Rose suffered a shoulder injury that caused him to miss three-and-a-half months, well into the beginning of the 2014 campaign. When he returned, he probably still wasn't 100 percent, posting a few uncharacteristic results directly afterward.
I remember him telling me that he felt like the whole year was slipping away, that he was playing catch-up while everyone else was in midseason form. But a funny thing happened a few months later: While others were languishing from the work and the travel and the redundancy of it all, Rose won the Quicken Loans and the Scottish Open, and posted four other top-four finishes from July on.
It's easy to envision a similar outcome for the other Justin this year.
After missing nearly two months with a wrist injury, Thomas has returned with mild results so far. But last week's T-11 at The Open was his best finish in five starts since coming back and without a win yet this year, I can see JT more fired up to play great golf than his fellow competitors.
Just like Rose five years ago, he sees this as one final opportunity to salvage a lost year – and he's certainly talented enough to salvage it in a hurry.
Other OADers
Potential selections for one-and-done options.
Phil Mickelson (80-1)
That's right. I'm going there. Mr. Fifteen-Pound Fast himself, the inimitable lefthander.
Now look, I don't completely love Mickelson's chances after playing poorly enough to miss the cut last week, but there are a few things working in his favor here.
The first is that he loves proving people wrong. Right now, in 19th holes around the world, we're all questioning why a Hall of Famer would suddenly drop 15 pounds before a major and try something new. It didn't work last week, but there's nothing more Phil likes than being right – and he knows that playing well this week will at least partially prove him right about his new eating habits.
The second is that I've always found Mickelson to be a tough fit for OAD formats. You don't want to waste him at a major these days. The tourneys he's played well in the past – Farmers, Genesis, Wells Fargo – all consist of strong fields with better potential candidates.
So if you're sitting there with his name still available, well, you could do a lot worse than a no-cut event on a course where he owns three top-threes and has a little reason for motivation this week.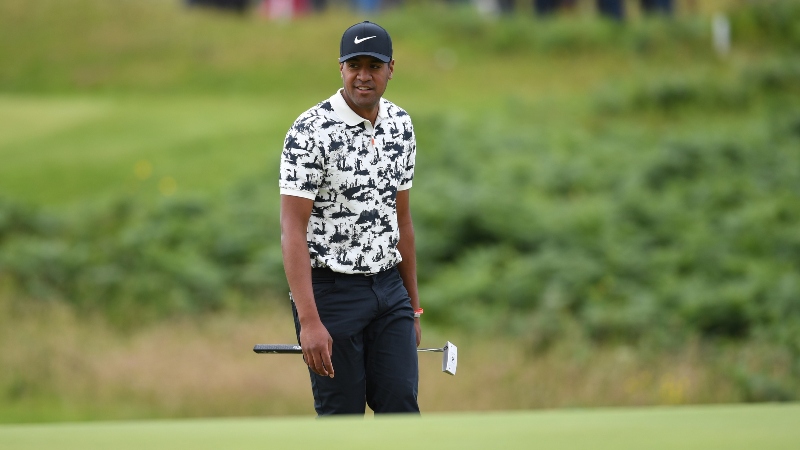 Tony Finau (30-1)
Hmm… let's see… is there a world-class player who could use a win to show people he's not just a guy who comes close all the time?
Fresh off a solo third last week, Finau is starting to feel it. His career win odometer is – somehow – still stuck on one, from an alternate-field event three years ago.
It's a strange contrary, considering he's become one of the more dependable major threats. I mean, even Brooks Koepka has won a few other tourneys before. In a small field, I love Finau's chances to contend.
And speaking of those majors, he just opened at 30-1 for next year's Masters. If you're into making long-term futures bets, I like that one, too.
Patrick Reed (40-1)
Yet another guy on this list with reason to put the pedal to the metal for the remainder of the season.
While undergoing swing changes earlier this year, his results didn't really dip, but they didn't immediately improve, either. In fact, it hasn't been until recently that Reed's hit his stride, with a T-5 and T-10 in two of his last three starts – his two best finishes of the year.
He played Memphis four times when it was the FedEx St. Jude and while the last of those came in 2014 and three resulted in missed cuts, he does have a solo fifth to his credit that could've been even better if not for an even-par 70 in the final round.
Top-Five
One player to finish top-five.
Matthew Wolff (15-1)
Before you accuse me of wearing my Wolff-colored glasses and blindly latching on to the latest shiny, new toy, I'd like to redirect you to the Wolff reference in the intro section to this column.
Only eight players in this week's field aren't making the journey back from Portrush.
Of those eight, let's just say Ichihara and Saksanin don't really interest me too much.
The best of those options is obviously Wolff, whose 3M Open win is offset by no other results better than T-37 since turning pro.
Even so, he should be fresh and motivated while most of the field isn't.
This is the part where I could make some corny Hungry Like the Wolff reference, but I'd never, ever do that to you.
Top-10
One player to finish top-10.
Patrick Cantlay (+155 for top-10)
This is simple math, guys: If you'd bet on Cantlay to finish top-10 in his last seven individual events, you would've cashed more tickets than you lost.
In a small field where he only needs to finish inside the top 15 percent to claim another top-10, I like betting on his consistency to once again get it done here.
Top-20
One player to finish top-20.
Kevin Na (+850 for top-20)
He withdrew from his last start at the 3M Open, then skipped The Open last week, which – if he wasn't seriously injured — should be worth some negative karma points at some point. But for this week, I like the fact that he's had some rest and time to heal.
Na is only four starts removed from winning at Colonial and while we're taking a chance on him being healthy here, it's a chance I'm willing to take at a number that will pay off if he beats just two-thirds of the field.
DFS Free Bingo Square
A safe plug-and-play option for DFS.
Dustin Johnson (DK $11,400, FD $12,000)
Yes, I wrote earlier that previous results at the former Memphis-based event at Southwind might not be transferable, but that's less about any changes to the course and more about competing against a different dynamic of players.
The truth is, DJ might've won his two titles here no matter the field – especially last year's six-shot win.
I'm not sure you want him at such low odds to win this week and you've probably already used him in any OAD pools, so the play here is simply a lock-and-load DFS option who should provide plenty of firepower for eagles and birdies this week.
DFS 'Dog
A lower-priced option for DFS.
Kevin Tway (DK $6,700, FD $7,900)
Can you spot the pattern yet? Tway is a third player to get a mention of the eight in this field who weren't at Portrush last week.
He's been a very tricky player to figure out, his best finish a fifth place at the Travelers Championship last month. I've always liked him a bit more on wind-blown courses and while it doesn't look like anything more than a one-clubber at any point this week, he's still the right price.
On a week when everybody gets four guaranteed rounds and you're trying to fit as many studs into the batting order as you can, Tway could be a nice bottom of the lineup flyer who can post some birdies.
First-Round Leader
One player to post the low score Thursday.
Jordan Spieth (30-1)
I don't know if every world-class player subconsciously picked up this tip from Tiger Woods, but anytime one of them is struggling, they'll offer two little words of self-encouragement: I'm close.
Tiger used this power move for years, as opposed to letting the public believe he actually might not be close to playing better golf. And really, he probably believed it most of the time.
Spieth has been telling us he's close for a while now, and the results and starting to catch up to the rhetoric.
Even casual observers know all about his current splits: All year, he's been getting off to a fast start on Thursdays and Fridays, then unwittingly throwing everything into reverse on Saturdays and Sundays.
Well, let's jump on an opportunity to bet him when "close" only means he has to post one solid round instead of four. I like the chances of him going low in the opener, especially the way he's putting right now, maybe something in the neighborhood of 63 or 64.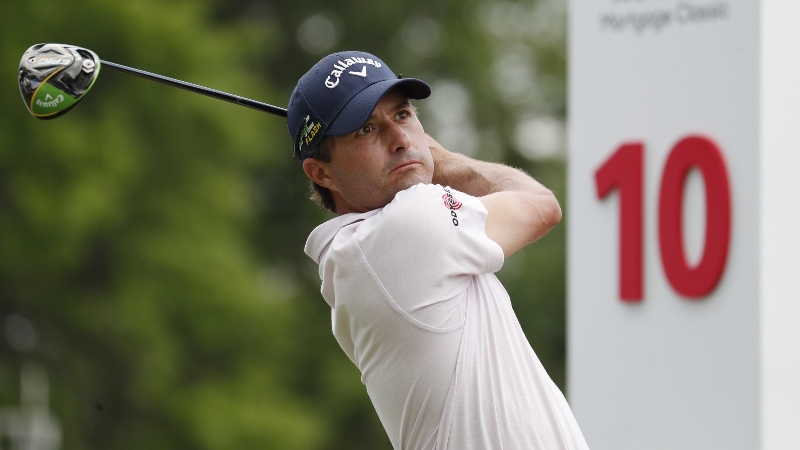 Matchup Man
One player who should beat comparable players.
Kevin Kisner
The worst thing about betting matchups for a no-cut event is that there's no chance of cashing any of 'em on Friday afternoon.
Kisner is a guy who grinds his way to solid finishes, even when he doesn't have his best stuff. Which is a nice way of saying he doesn't mail it in when he's out of contention like some other players.
In a top-heavy field, we can probably find some matchups for Kisner against second-tier types. On a week when most of them should be dead-tired by the end of it, give me the guy who grinds.
The Big Fade
One player to avoid playing this week
Brooks Koepka (12-1)
Not gonna lie, this section originally highlighted Shane Lowry and had a few great jokes about hangovers. It was some of my best work, really wish you could've seen it.
Anyway, between then and now, Lowry decided to WD for some unknown reason. Maybe he couldn't get a decent price for a flight or something.
Instead, my fade is the guy who I've gotten accustomed to fading when the tournament isn't a major. Koepka owns the third-lowest odds this week – behind Jon Rahm, Justin Thomas and Justin Rose! – even though he should be in total DGAF mode. Hard pass for me.
Off Tour
My favorite non-PGA Tour play of the week.
Tom Lehman, Senior Open Championship (33-1)
We've learned over the years that elder statesmen still have a chance at The Open Championship, where experience can be just as important as power and speed.
Well, that same concept works for the Senior Open Championship, too.
We don't have to look at some flat-bellied, hard-bodied 50-year-old – uh, Retief Goosen? – to hoist this hardware. Instead, links experience will play a major factor – and I love that Lehman is fresh off competing in his final Open against the youngsters.
After Royal Portrush, host course Royal St. George's will be like an on-deck batter taking the donut off his bat and swinging free.
Lehman certainly wasn't great last week, posting rounds of 78-76 before regaling the assembled media with some terrific tales from his victory and making that final walk with his son as caddie. He did, though, get a taste for links golf and the weather and switching time zones, all of which should help him this week.
Behind guys such as Kent Jones and Thaworn Wiratchant on the board, I really like Lehman at this number.
How would you rate this article?