2022 Fantasy Baseball Rankings and Draft Strategy: Josh Hader, Liam Hendriks Top Closers on the Board
Credit:
Jason Miller/Getty Images. Pictured: Liam Hendriks
The closer position is as tricky as ever. No closer finished 2021 with 40 saves and we saw just four over 35. Saves are more scarce than ever, and that means we've see a rise of the more valuable closers with locked down jobs.
I have seen Liam Hendrks go as high as the top-20 in NFBC drafts, which is crazy to me. You can have a few different strategies heading into the season: you can pay up, you can pick up one mid-range guy, or go hunting value.
One thing that you always need to be doing with relievers is staying updated on bullpen hierarchies. You need to be the first to add those speculating closer who can take the job. Keep in mind this list and tiers are referring to saves leagues; saves + holds are a different animal. 
---
Other Fantasy Baseball Tiered Rankings:
Catchers
First Base
Second Base
Third Base
Shortstop
Outfield
Starting Pitcher
---
Tier 1
1. Josh Hader, Milwaukee Brewers
2. Liam Hendriks, Chicago White Sox
These two are as good as it gets at the closer position. Both combine elite ratios with tons of save opportunities. But, as a wise man once said, with great opportunities comes great cost. Both closer currently have average draft positions (ADP) inside the top-40. Spending that high for a closer is not for me, but if you want to lock in early, go for it. 
Last season, we saw Josh Hader blow just one save all season. He went from a multi-inning weapon Craig Counsell could deploy in high-pressure situations to a single inning closer. Hader threw 58 2/3 innings in 60 games but did produce an incredible 1.23 ERA and struck out 102 batters. Hader will not lose his closing job unless the Brewers start using him as the firearm he had been in the past. 
Tier 2
4. Raisel Iglesias, Los Angeles Angels
5. Edwin Diaz, New York Mets
6. Emmanuel Clase, Cleveland Guardians
7. Ryan Pressly, Houston Astros
In the next tier, we have four guys typically clustered right next to each other in drafts. Iglesias has the highest ADP at 72, and Diaz will close the tier at an 80 ADP. I like to try and grab one of these guys in drafts at least; they will anchor my relief pitchers while I hunt for cheap options later. 
My advice is just to take the cheapest of the options, and since they are so close, it varies from draft to draft. Raisel Iglesias was terrific in his first season on the West coast. Last year, his 2.57 ERA in 70 innings was supported by a 2.47 ERA and 2.83 FIP. Since his full-time move to the bullpen in 2017, Iglesias is guaranteed to make 60+ appearances. He is a safe option on a good team. He is perfect for building your closer core around.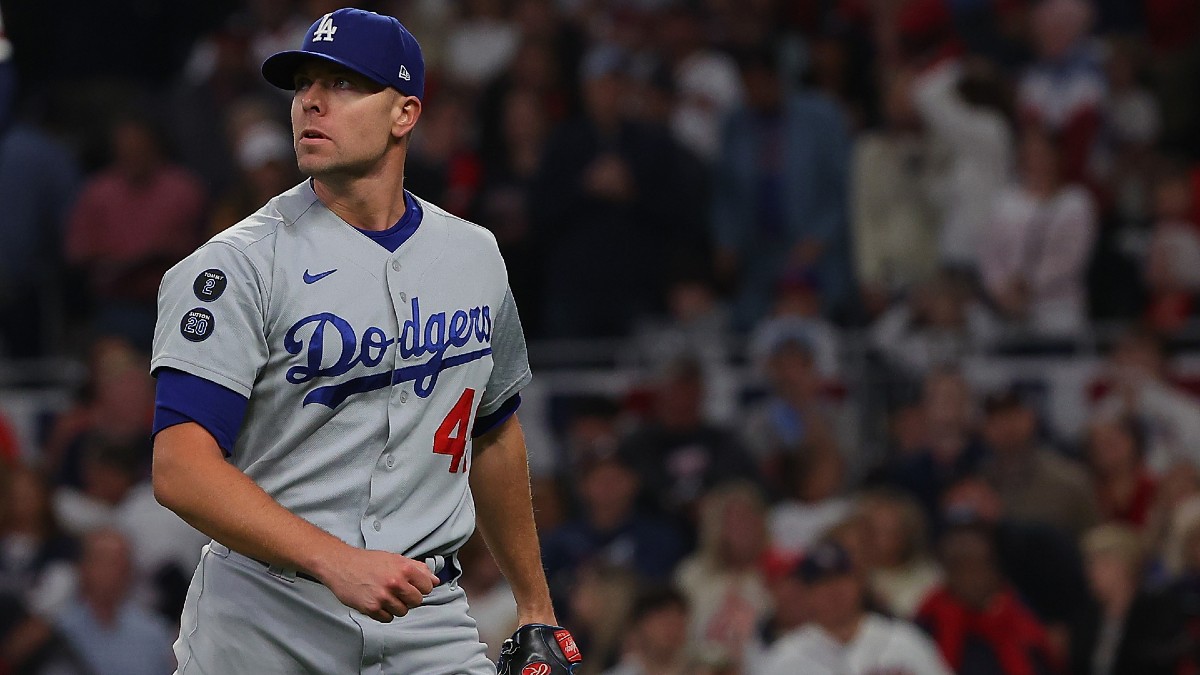 Tier 3
8. Jordan Romano, Toronto Blue Jays
9. Blake Treinen, Los Angeles Dodgers
10. Giovanny Gallegos, St. Louis Cardinals
11. Aroldis Chapman, New York Yankees
12. Taylor Rogers, Minnesota Twins
13. Kenley Jansen, Atlanta Braves
14. Corey Knebel, Philadelphia Phillies
After picking up one closer to tier-2, we have cheaper options here. I like to snag at least one of these guys or two if the players from the previous tiers got taken from you. Many closers are guys who can easily vault into the next tier with the right situations. 
If you look closely, a pretty obvious theme here is that you should draft closers on good teams. It is obvious, but it bears repeating. I like taking Jordan Romano at the top of this tier. He was unbelievable in 2021 with 23 saves in 63 innings while striking out 85 batters and walking only 25. A .264 xERA supported his 2.14 ERA. Romano currently has an ADP of 106, which is primarily suppressed due to the common thought that the Blue Jays will add a competing arm for the closer role. If they don't, watch out. Romano could be a steal. 
Kenley Jansen has left the Dodgers, and thus an extremely advantageous position has been opened. Since the start of 2019, the Dodgers have had the most saves in the MLB with 115, and 179 total save opportunities. Blake Treinen is good, with a 0.90 WHIP, 1.99 ERA and a 10.6 K/9 last year. He should step into the Dodgers' closer role next year, but nothing is guaranteed. He may be used more like a fireman for Roberts, but at an ADP of 134.8, I think you should take your chance on him.
Tier 4
15. Matt Barnes, Boston Red Sox
16. Mark Melancon, Arizona Diamondbacks
17. Andrew Kittredge, Tampa Bay Rays
18. Scott Barlow, Kansas City Royals
19. Gregory Soto, Detroit Tigers
20. David Bednar, Pittsburgh Pirates
21. Dylan Floro, Miami Marlins
If you wait until tier-4 to start shopping for saves, it gets a bit more dicey. You have some opportunities here, but their situations can be so murky it is hard to trust enough to anchor my closer position. 
Andrew Kittredge has the stuff to take over the Rays' closer position with a 1.88 ERA last season while striking out about a batter an innings in 71 2/3. He sits 97.4 mph on his fastball and can touch 99 with it. His out pitch is his slider, thrown 45% of the time and generating a swinging strike 24.2% of the time. He is good enough for the position, but the Rays are notorious for playing closer roulette. I think with his 277 ADP, I would take the shot on the righty who he can take the saves duty over. 
Matt Barnes lost the closer role at the back half of 2021. Recently, he looked like he may regain his position heading into the 2022 season, and Barnes is ready to step in that role, according to his comments. If Barnes can take the job, it will be valuable on a good Red Sox team. He is currently priced as if he has no shot a the job; take advantage of this and grab him late. If he doesn't get the job, it is an easy drop and pick up the next speculating closer.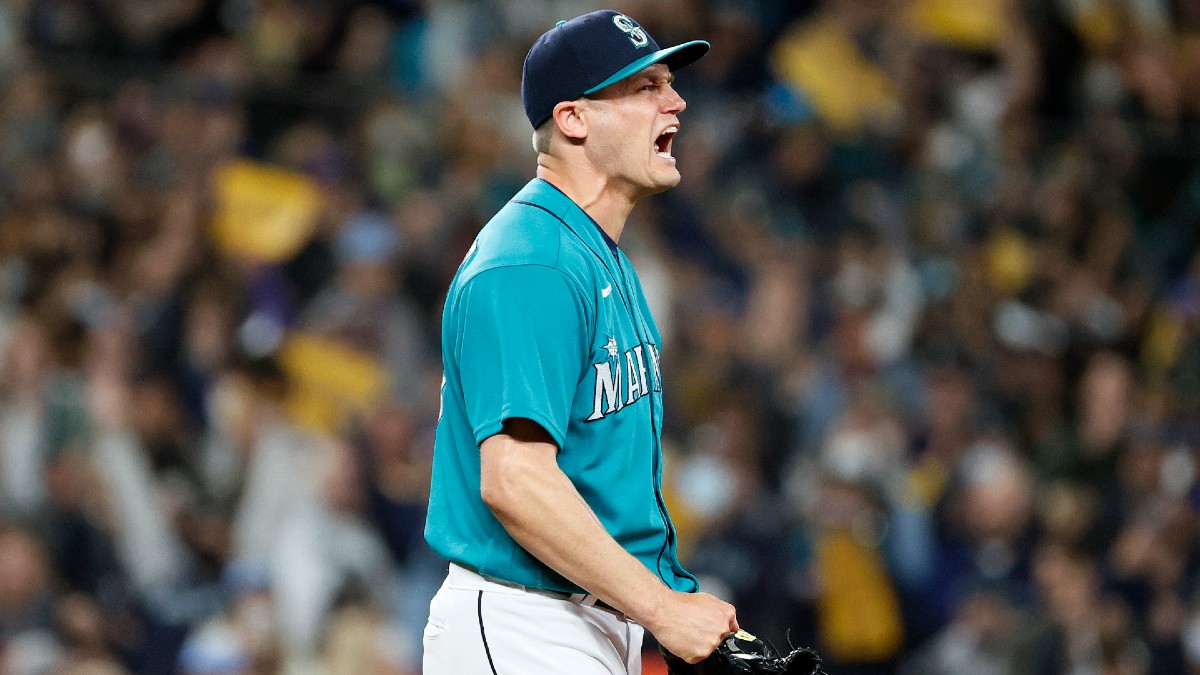 Tier 5
22. Paul Sewald, Seattle Mariners
23. Lou Trivino, Oakland Athletics
24. Tanner Rainey, Washington Nationals
25. Joe Barlow, Texas Rangers
Tier 5is pure speculation. These guys could take over the role early in the season, and you should be the first one on them. These guys can win you saves each week and cost next to nothing. 
Paul Sewald was incredible last year with the sixth-highest K-rate among pitchers with 50 innings. He is someone who can be valuable with ratios for your team even if he doesn't pick up more than 15 saves. His K-rate is incredibly valuable to your team in the 60 innings he will throw. There is always a chance he can find his way into the closer role, even in an incredibly crowded bullpen.
Keep an eye on the Nationals as the season grows nearer. Dave Martinez had always been a classic old-time manager in the sense that he likes to have "the guy" as his closer. It could be Rainey or Kyle Finnegan, and I typically want to bet on the guy with a career 32% K-rate and throws 97 mph. 
How would you rate this article?
This site contains commercial content. We may be compensated for the links provided on this page. The content on this page is for informational purposes only. Action Network makes no representation or warranty as to the accuracy of the information given or the outcome of any game or event.