Get to Know the Duke NBA Prospects Before the Final Four
Credit:
Via Lance King/Getty Images. Pictured: Wendell Moore Jr. #0 high-fives Jeremy Roach #3 as Paolo Banchero #5 and Mark Williams #15 of the Duke Blue Devils look toward their bench.
The Duke Blue Devils have been the story of the NCAA tournament and, really, the entire season. Mike Krzyzewski is coaching his final season before heading into retirement, and Duke has a loaded and talented roster with as many as six future NBA draft picks, including potential No. 1 overall pick Paolo Banchero.
Now that Duke is in the Final Four, we know this will be the final weekend we'll see Coach K on the sidelines and all this talent on Duke's roster. Let's get to know these six key Duke Blue Devils as we head to the Final Four and start to look ahead to the NBA Draft.
Paolo Banchero

| | |
| --- | --- |
| Position | Power Forward |
| Height | 6'10" |
| Age | 19 |
| Class | Freshman |
| Draft Projection | Top 3 |
Paolo Banchero is the crown jewel of this talented Duke draft class, and he's been fantastic in March. When Duke is at its best, it's usually with Banchero at the heart of things.
He's big and strong, physically ready for the NBA, and unbelievably gifted with a skill set and smoothness to his game for a 19-year-old his size. Banchero is incredibly polished as a scorer with a confident shot and a smooth handle, and his decision making and shot creation are perhaps his standout traits.
Banchero entered the NCAA tournament as a 7-to-1 long shot to be drafted at the No. 1 pick at FanDuel, but his odds have dropped with his strong play. You can read my full, in-depth scouting profile of Banchero here at Action Network.
A.J. Griffin

| | |
| --- | --- |
| Position | Small Forward |
| Height | 6'6″ |
| Age | 18 |
| Class | Freshman |
| Draft Projection | Anywhere in the Lottery |
Banchero isn't the only Duke prospect with a shot to be drafted in the top five. He's still not even the top Duke prospect on some draft boards because A.J. Griffin might be the best wing prospect and shooter in the entire draft.
Griffin's made 71 of 155 3-pointers, a scorching 46% from beyond the arc. He has remarkably consistent footwork on shots despite an oddly wide base, and he always seems to catch the ball squared away and ready to shoot. The form is consistent, and the shot looks center-pin every time with deep range. Griffin can always get to that pull-up mid-range jumper too, with an NBA-ready game reminiscent of someone like Devin Booker or Jimmy Butler.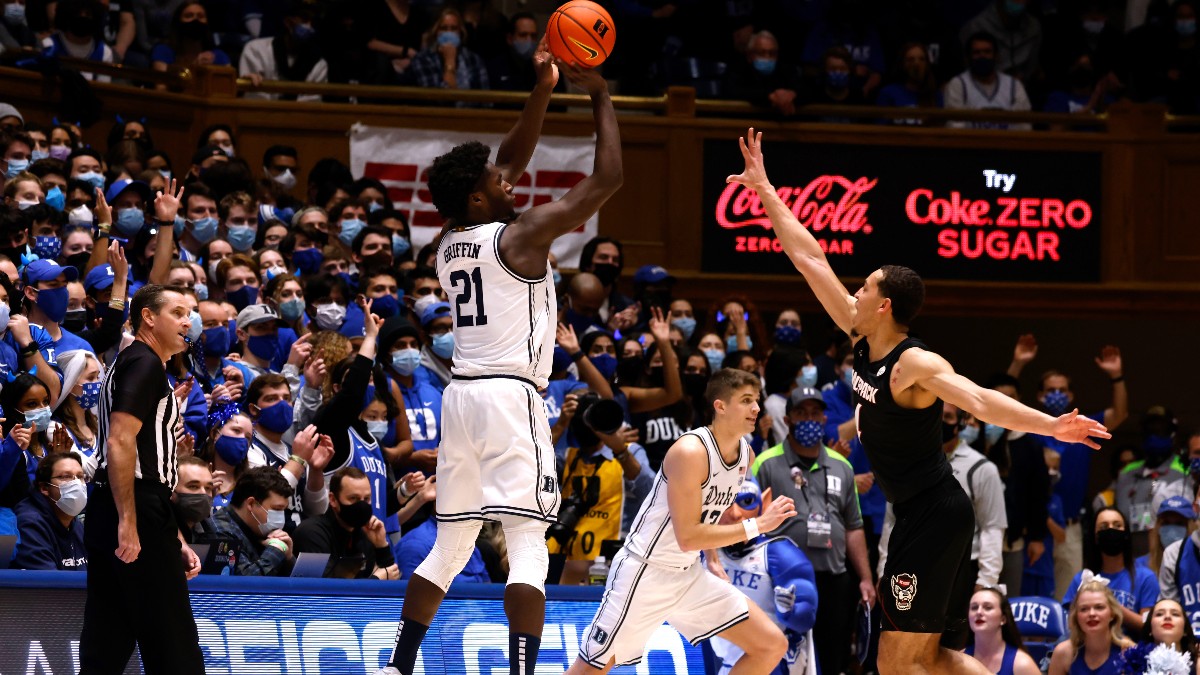 Griffin has a significant injury history that's robbed him of developmental and playing time, and that could impact his draft stock. He hasn't been as explosive this year, so the question is whether he's still recovering athletically or if this is just what he is now, after the injuries. Griffin is a powerful two-foot leaper but has to really load up and lacks lateral burst to attack the rim. He could go anywhere in the lottery, depending on what NBA teams know that we don't.
Because of the early injuries and all the talent he's surrounded with at Duke, Griffin has been pigeonholed a bit as a spot-up shooter, but he shows flashes of doing more. He navigates the pick-and-roll well when given the opportunity, makes smart passes, and consistently makes smart decisions, almost to a fault. He also shows good defensive potential. He has good awareness and plays big, and he's good on the glass.
Griffin came off the bench in his first 14 games, barely playing in the non-conference but has averaged 12.4 PPG as a starter with 2.3 3s per game. Duke is a perfect 12-0 when Griffin hits at least three 3s. He's the sort of guy whose hot shooting could carry Duke to a title, maybe even a Most Outstanding Player win, currently available at +3000 at BetRivers.
Griffin has a rounded skill set and could be an elite iso scorer. He's a scalable player whose game might be even more valuable in the NBA. Every NBA team needs a wing who can shoot, defend, and create his own shot like Griffin.
Mark Williams

| | |
| --- | --- |
| Position | Center |
| Height | 7'0″ |
| Age | 20 |
| Class | Sophomore |
| Draft Projection | Fringe Lottery |
Mark Williams has been one of the breakout draft prospects of March manning the paint for Duke, dominating the glass, and swatting shots to kingdom come. Through four tourney games, he's racked up 58 points, 35 rebounds, and 16 blocks while shooting 81% from the field. He's shot 72% on the season with 10 double-doubles and has at least three blocks in 22 of 38 games, and he even came two blocks short of a triple-double.
Williams profiles as a rim-running center. He's big and strong with an NBA-ready body, a monster shot blocker with explosive athleticism and a huge vertical that leads to violent dunks and swallowing opponents' shots whole. Think Robert Williams or Mitchell Robinson.
Williams has good defensive anticipation and is a lob threat with a massive catch radius, so he stretches the court vertically. He has great touch around the rim and moves well without the ball to get into efficient scoring positions. He's also an awesome offensive rebounder and may even have some latent shooting ability.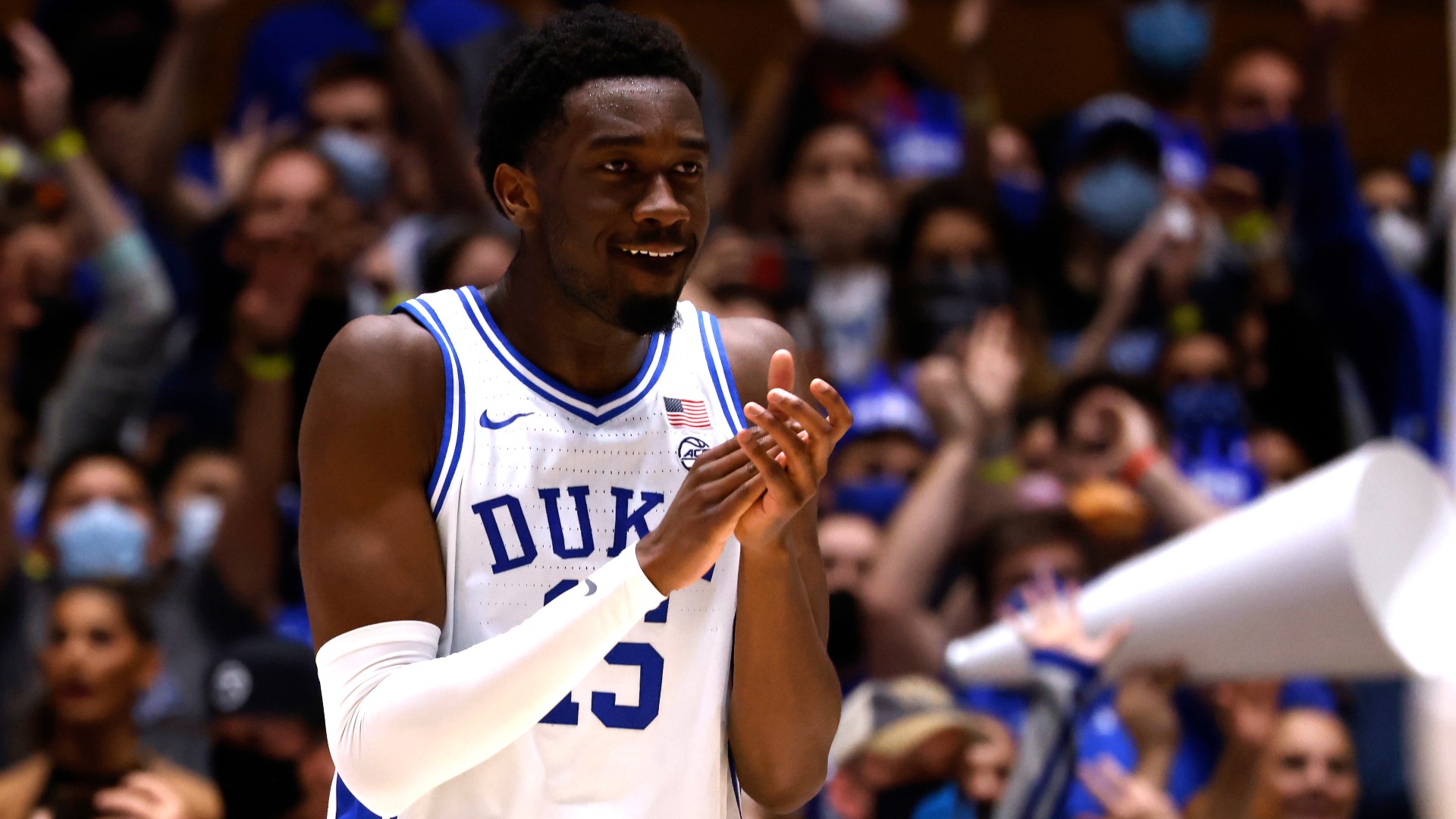 Williams is an obvious NBA center, but the question is how good he can be, and how valuable those skills are in the modern NBA. Big men are a dime a dozen, so Williams will need to earn his paycheck on defense. The shot blocking is great, but he's also over aggressive and gets out of position going for blocks.
Williams also tends to die on screens and reacts a split second too slow on the perimeter without great lateral movement, which allows great athletes to get by him and takes away his dangerous shot blocking. He'll be a drop defender in the NBA, and there are too many plays when he gets lost on the perimeter or caught in no man's land. That won't cut it at the next level.
Trevor Keels

| | |
| --- | --- |
| Position | Shooting Guard |
| Height | 6'5″ |
| Age | 18 |
| Class | Freshman |
| Draft Projection | Late First Round |
Trevor Keels has been Duke's most hit-or-miss freshman. He began his career with 25 points against Kentucky in a nationally televised game and has occasional scoring outbursts. Keels has a really strong frame and plays tough physical ball. He can get downhill quickly attacking the rim, and his brick-house body and game remind you a little of Lu Dort.
The games when Keels really looks and plays like a star are when the shots are falling, but the problem is that the shot is so inconsistent. He made only 31% of his 3s and went just 68% from the line, and the shot selection needs a lot of work. His decision-making and feel for the game have a long ways to go.
Keels is one of those irrational confidence guys who plays like he's the best guy on the court, but that can rear its head at the worst times for Duke. It's no coincidence that he's been minimized to a bench role for the tournament right as Duke's play has really taken off.
The best thing about Keels right now is that he's still just 18, and that makes those flashes and pops matter a bit more. He can force things at times and tends to get some turnovers, but he also has some passing acumen and can run the pick-and-roll from the wing.
There's something there, but you wonder if Keels might be the one guy on this team who stays another season and benefits from another year of seasoning and a chance to be the star.
Wendell Moore

| | |
| --- | --- |
| Position | Shooting Guard |
| Height | 6'5″ |
| Age | 20 |
| Class | Junior |
| Draft Projection | Fringe First Round |
Wendell Moore is the overlooked "fifth man" for Duke most of the time, but he's an absolutely integral part to this team's winning ways. Moore is the glue guy and connective tissue on this team that makes everything else work.
He's the one positive defender on this roster outside of the paint, a hawk on the ball with smart instincts and anticipation on top of a seven-foot wingspan, and he's a terrific team defender.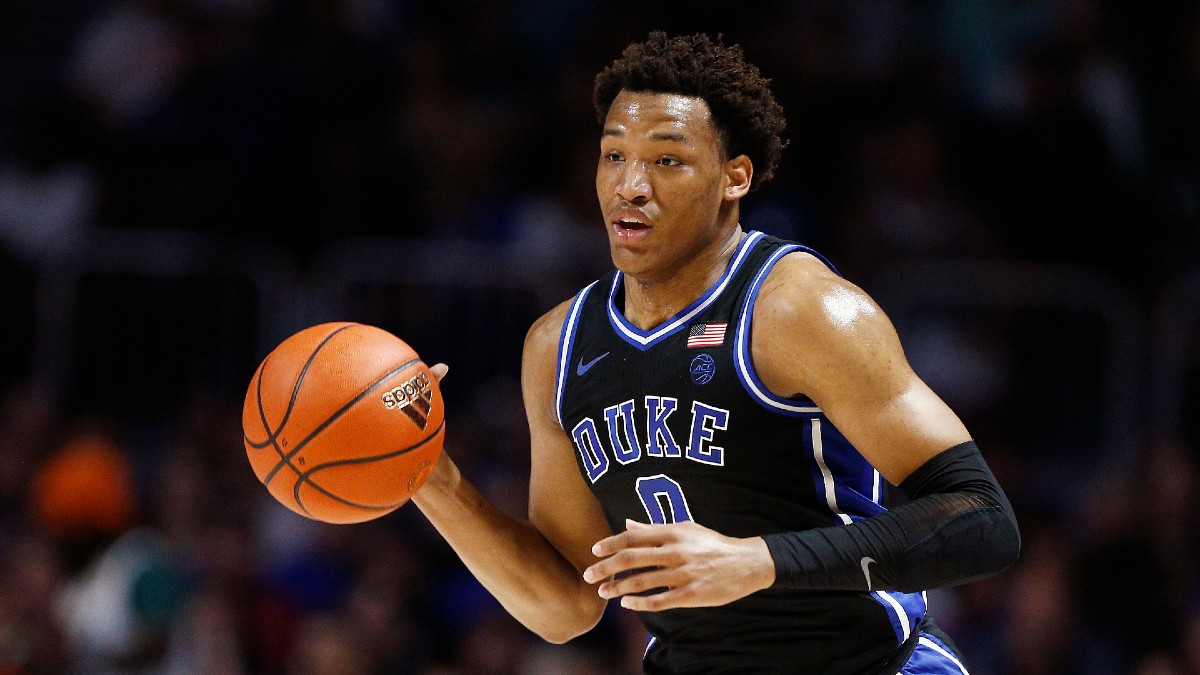 Offensively, Moore is a connector. He's super athletic and has really developed strong instincts and feel compared to his last two seasons looking lost on the court much of the time. He's a really nice passer and makes quick decisions within the flow of the offense, and Moore was the de facto "point guard" for most of conference play and actually leads the team with 4.4 assists per game. He's also become a reliable shooter, hitting 41% of his 3s this year, way up from 30% a year ago.
Moore is the sort of guy you don't really notice unless you're watching for him, but he rarely makes mistakes, and he makes his teammates better. He's the sort of well rounded player who doesn't have major holes in his game, and that tends to earn you quick playing time in the NBA. Moore appears to be a fringe first-round pick for now, but he's already playing the 3-and-D connective tissue role he'll play in the NBA and could prove to be a nice value.
Jeremy Roach

| | |
| --- | --- |
| Position | Point Guard |
| Height | 6'2″ |
| Age | 20 |
| Class | Sophomore |
| Draft Projection | Second Round or Undrafted |
Jeremy Roach was not on the draft radar all year. He was barely on Coach K's radar for part of the season. Roach began the year as a starter but got benched at the start of conference play and came off the bench most of the season before Krzyzewski moved him back into the starting role at the beginning of the NCAA tournament.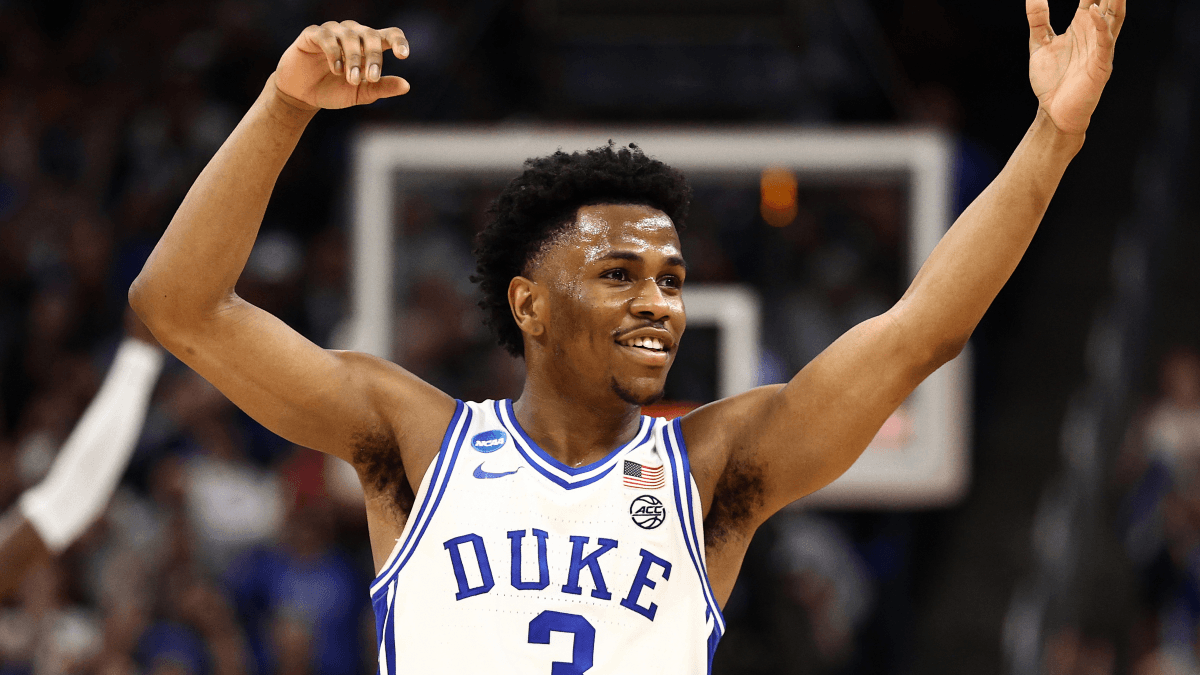 The move has worked wonders. Duke's offense was rudderless at times this year and never really had a true point guard to run the offense, but Roach has taken the mantle back. He's recorded 15 assists in four tourney games and averaged 12.8 PPG, the steady guiding hand of a classic "floor general" point guard who controls the pace of play and makes the little winning plays.
Roach will probably never be a high-level scorer, but his winning attitude is what attracted scouts in high school, when he reminded me some of Kyle Lowry. If Roach leads this offense to two more wins, he could get some Tre Jones type buzz and head to the draft as a second-round pick.
How would you rate this article?
This site contains commercial content. We may be compensated for the links provided on this page. The content on this page is for informational purposes only. Action Network makes no representation or warranty as to the accuracy of the information given or the outcome of any game or event.