15 College Football Coaching Changes Bettors Need to Know
Credit:
Jake Roth-USA TODAY Sports. Pictured: Rod Carey is the new coach at Temple after leaving NIU
Collin Wilson highlights key college football coaching changes and games that may be affected by them.
From new schemes to familiarity with the opposition, here are the changes bettors should know.
Plenty of preseason content will inform you on changes around the college football landscape. But how does it impact your betting decisions?
It is imperative to know if a coach plans to work with the personnel on hand or bring in his own schemes. You also need to understand continuity within the program.
For example, Jamey Chadwell has served as interim coach at Coastal Carolina on two different occasions in the last two years. The Chanticleers are expected to have minimal scheme and day-to-day changes. Chadwell may move the coaching staff around, but has every intent to still call the plays.
Kansas State may be the exact opposite, as Bill Snyder steps down after coaching the Wildcats for 27 of the past 30 seasons. New head coach Chris Klieman comes from North Dakota State after posting a 72-13 overall record with four FCS titles. Klieman has made it clear he is looking for players that fit his system.
This article will look at specific coaching changes and how they will directly impact certain games on the schedule. Plenty of coordinators will be taking on old teams, while new head coaches may get a shot at previous mentors.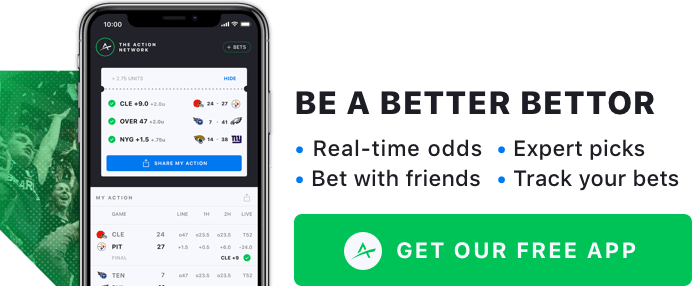 North Carolina vs. South Carolina
Date: Aug. 31
Coach: UNC Offensive Coordinator Phil Longo
Line: South Carolina -7
After a two-year stint as offensive coordinator at Ole Miss, Phil Longo was hired by new head coach Mack Brown to the same position at North Carolina.
Longo produced two offensive seasons in the top 10 nationally in explosiveness and top 25 in success rate. Specifically against South Carolina, Longo's offense put up 44 points and 616 yards of total offense.
Illinois State at Northern Illinois
Date: Aug. 31
Coach: NIU Offensive Coordinator Eric Eidsness
Line: N/A
Northern Illinois will break in a completely new staff in the opener against Illinois State.
Luckily, new offensive coordinator Eric Eidsness comes from South Dakota State. The Jackrabbits were known for getting points up in a flash and eventually lost to champion North Dakota State in the FCS Semifinals.
Eidsness called the offensive plays earlier in the year in a victory against Illinois State. Expect the Huskies to be ready on offense after kickoff.
Houston at Oklahoma
Date: Sept. 1
Coach: Houston Head Coach Dana Holgorsen
Line: Oklahoma -26
With a current point spread of Oklahoma -26, new Houston head coach Dana Holgorsen has an uphill battle to start the season.
In the four years Lincoln Riley has called plays for the Sooners, West Virginia never covered a spread against Oklahoma. Last year's push was an improvement for Holgorsen, who was blown out the previous years.
Miami at North Carolina
Date: Sept. 7
Coach: Miami Head Coach Manny Diaz
Projected Line: Miami -2.5
While Manny Diaz may not know the playbook of the offensive and defensive coordinators at North Carolina, this will be a personal game to the Hurricanes head coach. Mack Brown fired Manny Diaz after a 40-21 loss to BYU in September of 2013. After playing a Week 0 game against Florida, Miami will have two weeks to focus on North Carolina.
Nevada at Oregon
Date: Sept. 7
Coach: Ducks Defensive Coordinator Andy Avalos
Projected Line: Oregon -18
Mid-February is an odd time for college football coaches to make career changes, but defensive coordinator Jim Leavitt did just that. Oregon tabbed Boise State coach Andy Avalos to fill the position.
Avalos lived in a hotel through spring practice as he brought a new defensive scheme to the Ducks. That same scheme beat Cristobal in the 2017 Las Vegas Bowl and had success against the Nevada Wolfpack in conference play.
New Mexico State at New Mexico
Date: Sept. 21
Coach: NMSU Offensive Coordinator Joe Dailey
Projected Line: New Mexico -4
If anyone should know how to scheme an offense against New Mexico State, Joe Dailey may be the coordinator. Daily served as the Liberty offensive coordinator last season, where the Flames took on New Mexico State twice during the regular season.
Offensive outputs of 41 and 28 points show Dailey had no issues getting points on the board against the Aggies.
Temple at Buffalo
Date: Sept. 21
Coach: Temple Head Coach Rod Carey
Projected Line: Temple -9
Rod Carey is the new coach at Temple, but he had plenty of success against the Buffalo Bulls and coach Lance Leipold. In Carey's time as Northern Illinois coach, the Huskies went 4-0 and 3-1 ATS against Buffalo.
Georgia Tech at Temple
Date: Sept. 28
Coach: GT Head Coach Geoff Collins
Projected Line: Temple -4
Geoff Collins returns to the Keystone State to take on the Owls. The new Georgia Tech head coach had a deep passion for Temple football, allowing his coordinators and assistants to stay on for the Owls bowl game.
Every player on the Temple sideline will be a former recruit of Geoff Collins, which should be to Georgia Tech's advantage.
Florida Atlantic at Charlotte
Date: Sept. 28
Coach: FAU Defensive Coordinator Glenn Spencer
Projected Line: FAU -10
After being fired by Mike Gundy at Oklahoma State after 10 years of service, Glenn Spencer made his way to Charlotte in 2018. After moving the 49ers from 110th to 98th in defensive S&P+, Lane Kiffin came calling for the defensive coordinator position at Florida Atlantic.
While Charlotte has success defending the run, Spencer's Charlotte defense ranked outside the top 100 defensive passing S&P+. It will be worth monitoring Florida Atlantic's progress in limiting explosive plays through the air, but the Owls have a coaching advantage at Charlotte in 2019.
Georgia at Tennessee
Date: Oct. 5
Coach: Tennessee Offensive Coordinator Jim Chaney
Projected Line: Georgia -15
Tennessee came knocking on Chaney's door, handed him $4.8 million and the Georgia Bulldogs were in the market for an offensive coordinator.
While the move seemed mutually exclusive, Kirby Smart was aware of the red zone issues that plagued the Georgia offense. The Bulldogs ranked 101st in first and goal success rate and 129th in goal line success rate.
Both Smart and Chaney will want to best each other in this game, as Tennessee's goal line play calling will be fascinating.
Maryland at Rutgers
Date: Oct. 5
Coach: Rutgers Defensive Coordinator Andy Buh
Projected Line: Maryland -12
Not very often do we get a Rutgers update, but with new defensive coordinator Andy Buh moving over from Maryland, we have that chance. The Terps defense improved in Year 3 of Buh serving as defensive coordinator, finishing 51st in defensive S&P+.
Most of that number came from a rank of 29th in defensive IsoPPP, a number that was 14th in 2016 and 2017. Buh may not create massive improvement overnight for the Scarlet Knights, but they should allow fewer big plays.
Michigan at Penn State
Date: Oct. 19
Coach: Michigan Offensive Coordinator Josh Gattis
Projected Line: Michigan -7.5
If there is a head coach that knows what Josh Gattis wants to do as a first time coordinator, it is James Franklin. Gattis joined Franklin at Vanderbilt in 2012 before the pair moved to Penn State in 2014.
Fast Forward to 2018, Josh Gattis helped design the plays with Alabama coordinator Mike Locksley that led to some monster numbers for the Tide and Tua Tagovailoa.
Penn State will also be assisted by defensive coordinator Brent Pry, who has been with Franklin since 2011. Michigan against Penn State will be a chess match between a handful of coaches that know every trick in the bag.
Memphis at Tulane
Date: Oct. 19
Coach: Tulane Offensive Coordinator Will Hall
Line: Memphis -14
The days of the Green Wave triple option are gone. New offensive coordinator Will Hall was hand picked by head coach Willie Fritz to implement a new uptempo pace. After averaging 68 snaps per game the past two years, Fritz let it be known he wants a 'really, really fast' pace of play.
That is great news for gamblers looking to pick off over totals early in the season, but in this game the Memphis defense should be full prepared for Hall's scheme.
Louisville at North Carolina State
Date: Nov. 16
Coach: Louisville Offensive Coordinator Dwayne Ledford
Projected Line: NC State -11
Scott Satterfield dipped into ACC waters to pull an offensive line and coordinator coach from North Carolina State in Dwayne Ledford. As a run game coordinator for the Wolfpack, Ledford had a rushing S&P+ rank between 44th and 69th in his three years. The new Cardinals coordinator will have his work cut out for him with the loss of 84 career starts on the offensive line.
Ohio State at Michigan
Date: Nov. 30
Coach: Ohio State Defensive Coordinator Greg Mattison
Projected Line: Michigan -6.5
After serving at Michigan from 1992 through 1996 and 2011 through 2018, Greg Mattison becomes DC at Ohio State. Whether it was Western Michigan in the 1980's or the Baltimore Ravens in the 2000's, Mattison had worked with Jack, John and Jim Harbaugh over a span of four decades.
There won't be any Christmas cards exchanged a few short weeks after this game, as Mattison will scheme against new offensive coordinator Josh Gattis.
How would you rate this article?