Stuckey, Wilson: Our Favorite Moneyline Underdogs to Bet for Saturday Week 2
Credit:
Jeremy Brevard-USA TODAY. Pictured: UNC quarterback Sam Howell
Don't forget about moneyline underdogs when finalizing your college football Week 2 bets.
Our college football experts give their two favorite moneyline underdog bets for Saturday.
As we do each week on the Action Network Colleges Podcast, Collin Wilson and I pick our two favorite moneyline underdogs on Saturday's college football slate.
We came so close to hitting both last Saturday. Unfortunately, after Boston College came through for us, Oregon choked away a huge lead in heartbreaking fashion.
For Week 2, Collin is rolling with another early-season ACC matchup, while I fought off the urge to fade Auburn again and went with another Group of 5 team playing in primetime. 
If you're feeling lucky, a moneyline parlay of both pays out just under 9-1.
2018: 16-28 +3.95 units
2019: 1-1 +0.7 units
Stuckey: Texas State +250
Spread: Wyoming -7
Over/Under: 47
Location: San Marcos, TX
Time: 7 p.m. ET
TV: ESPN+
These two teams each played SEC opponents in Week 1 but with wildly different outcomes. Wyoming pulled off a stunning upset over Missouri, while Texas State got its doors blown off by Texas A&M.
I think those results have the Cowboys overvalued as they head to San Marcos to take on the Bobcats. Wyoming certainly deserves a ton of credit for its win over Missouri but it got a little fortunate. Missouri had almost 150 more total yards but lost the turnover battle 3-0, including an interception that Wyoming returned for a touchdown.
Meanwhile, I didn't take much from Texas State's debacle in Week 1. The Bobcats took a brand new staff and new offense into one of the toughest venues in college football against a top 20 team. It's understandable things got out of hand.
The offense should be much more comfortable at home against a much less talented opponent, especially if Gresch Jensen gets the start at quarterback, which I think is the route the Bobcats will go.
However, it's the defense that leads this Texas State squad, specifically the front seven led by two outstanding linebackers, Bryan London II and Nikolas Daniels. This is one of the most experienced units in college football and one more than capable of slowing down Wyoming's ground game.
The Cowboys ran all over Missouri last week to the tune of 7.1 yards per carry but did absolutely nothing through the air. That has been the case ever since dual-threat redshirt freshman quarterback Sean Chambers took over late last season.
By many measures, Wyoming had the worst passing attack among non-option offenses in the country last year. And I don't see much improvement in that area in 2019. Ultimately, Texas State has the defense to slow down this one-dimensional Wyoming attack..
Also, don't sleep on today's conditions in San Marcos, where it's humid and expected to reach triple digit temperatures. That should give an edge to the Bobcats, who are much more accustomed to the Texas heat. This could become a major factor late in the second half in a close game.
Wilson: North Carolina +185
Spread: Miami -5
Over/Under: 46
Location: Chapel Hill, NC
Time: 8 p.m. ET
TV: ACCN
How good is North Carolina? We don't know the answer just yet but a Week 1 upset win over South Carolina was a sign that things are headed in the right direction under the new coaching staff.
The Tar Heels also have a pretty good player under center in freshman quarterback Sam Howell, who led two fourth quarter touchdown drives to seal that victory over the Gamecocks.
I'm a big fan of ew offensive coordinator Phil Longo, who came to UNC via Ole Miss. Longo is no stranger to the explosive play. The Rebels ranked seventh in IsoPPP during the 2018 season with Longo calling the plays.
His influence was apparent against SC, as the Heels had 10 plays of at least 20 yards. Expect that trend to continue throughout the season.
On the other side of the ball, the Tar Heels brought in Jay Bateman from Army to takeover as defensive coordinator. In his first game on the job, Bateman's defense held South Carolina to just 270 total yards and 3-13 on third downs.
While the coordinators have already made a difference, it's the unspoken rivalry between UNC head coach Mack Brown and Miami head coach Manny Diaz that deserves attention. Brown, serving as the Texas head coach in 2013, fired Diaz as his defensive coordinator after the second game of the season. The coaches have said all the right things publicly this week, but I'm sure Diaz is itching for revenge.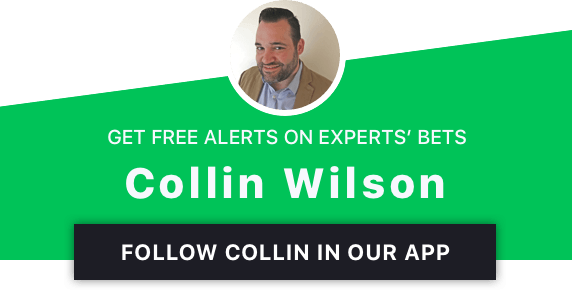 The Miami defense held its own against Florida in Week 0, but all of the post game chatter centered around freshman QB Jarren Williams. Offensive coordinator Dan Enos critiqued Williams performance, but the play-calling was simply not ideal. I've never been a fan of Enos and don't think this Miami offense will grow under his tutelage.
Longo has spent a career scheming around top defenses during his time in the SEC. I simply trust him much more than Enos on the other side. Take the points and also sprinkle  a little extra on  the moneyline.
How would you rate this article?